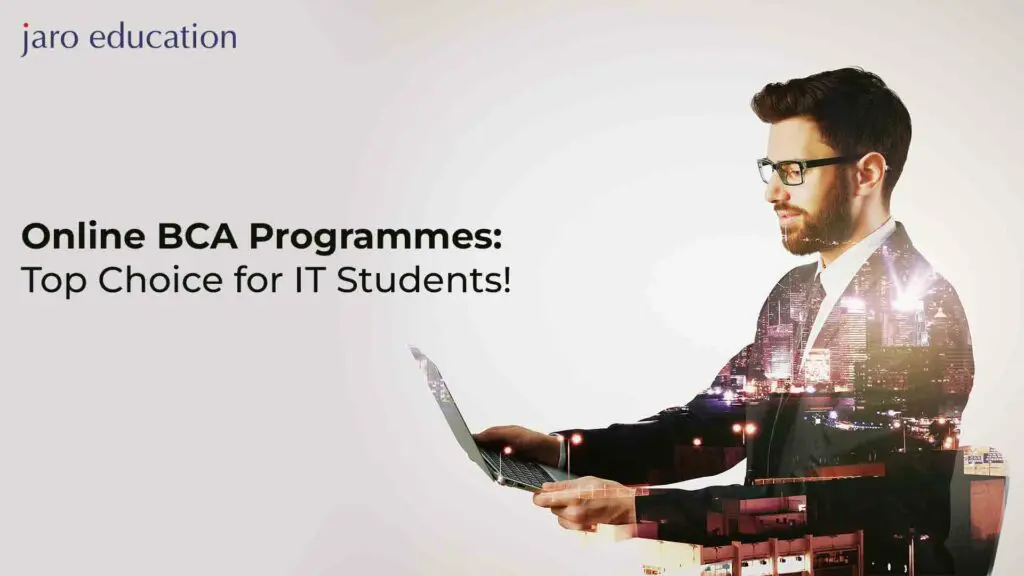 The demand for online education has risen due to its flexibility and convenience and has become increasingly popular such as Bachelor of Computer Applications programmes (BCA).
A well-liked degree programme – BCA,  equips students for a variety of careers in computer science and technology. Let's see which are some of the best BCA programmes offered by the top universities of India, further.
Most Popular Online Bachelor of Computer Application Programmes
Manipal University Jaipur

For working people who desire to advance their knowledge and abilities in the field of computer applications, Manipal University Jaipur provides an online BCA programme. This programme provides numerous benefits to the students such as Free Access to Google Cloud Computing Foundations, Insights from Dedicated Course Mentors & Industry Leaders, Career Counseling and Placement Assistance and much more.

Symbiosis Centre for Distance Learning (SSODL)

The BCA programme offered by SSODL provides students with a high-quality education through its distant learning BCA programme. The curriculum is adaptable, offers a variety of electives, has world-class faculty members, fosters a positive learning atmosphere and much more.
Factors to consider when choosing an online BCA programme
Accreditation and reputation of the institution

It's crucial to pick an online BCA programme that has received accreditation from a UGC. The programme must be accredited in order to be recognised by employers and other educational institutions. Also, the institution's reputation is crucial because it might affect how much a degree is valuable in the business world.

Curriculum and course structure

Curriculum and course structure: It's crucial to take the curriculum and course structure into account while selecting an online BCA programme. The curriculum should include the subjects and abilities required for success in the field of computer applications. The course outline should also be well-structured and include a good mix of theoretical and practical knowledge.

Flexibility and convenience for IT students

For working students, online BCA programmes ought to provide ease and flexibility. So, the BCA programme you are thinking of opting for, should be flexible enough for you to study as per your own time and speed. Flexible Online BCA programmes will benefit especially those students who might have other obligations and can't attend regular on-campus classes.

Admission process

Review the online admission process of the Online BCA programme you are considering to opt for, to make sure that their online portal is genuine, and are not indulged in any fraudulent activity. This would help you stay safe and alert before making any payment.