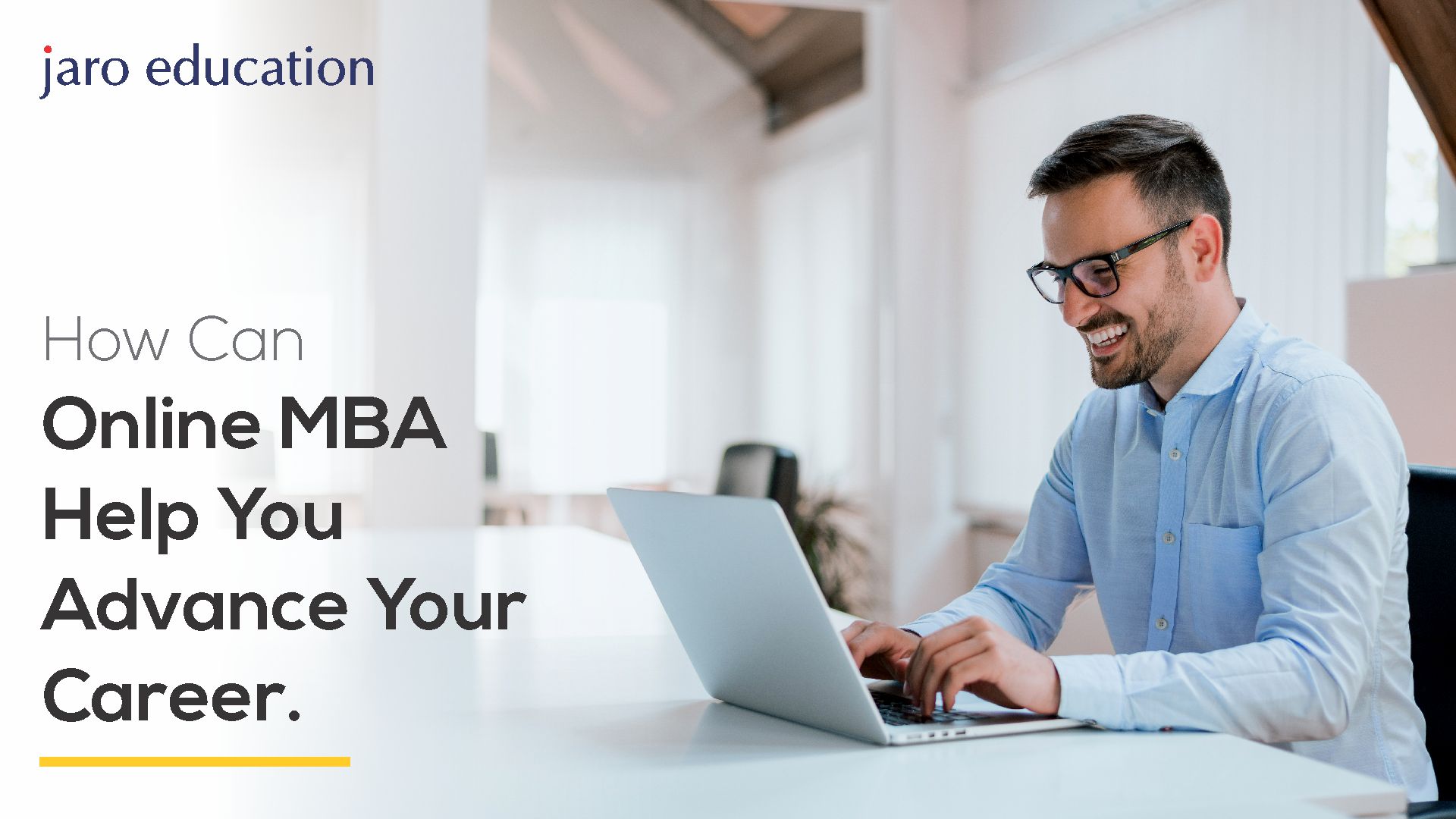 ​​
Myths and Facts About Online MBA Courses
Introduction
Do you know as per the market report, in 2019, 50% of Online MBA Courses recorded growth in application volume? This pace was lubricated due to COVID, as in 2020, 84% of Online MBA programs reported growth, the highest change across any type of degree, and this percentage is expected to grow ten-fold in the next 5 years. Today, an Online MBA has garnered much limelight among management aspirants and working professionals looking forward to pursuing MBA along with their employment.
The Online MBA Degree Program offered by Dr. D.Y. Patil Vidyapeeth (Deemed-to-be-University) promises to cater phenomenally as a convenient means of getting a valuable education. It is less expensive as compared to a full-time campus MBA. However, as every coin has two sides, you may come across some myths that surround MBA Degree Online.
Read on to learn more about them!
Busting the Popular Myths about Online MBA
Myth 1: An online MBA is not as credible as an on-campus MBA
Online MBA Courses are regarded as highly as accredited on-campus degrees. But it is pivotal to note that aspirants must trust the course structure, learning upshots, and end product. Subjects and learning methodology should be given preference rather than a mode of teaching. Your learning decides the credibility, competency, and integrity of your course. 
Fact:
You need to understand that an online MBA is different as compared to full-time or on-campus courses as you are dependent online for everything. Both modes have their pros and cons that need to be assessed and analyzed carefully. Both are equally credible. Moreover, DPU-COL- Online MBA is recognized by statutory bodies across the world that gives students a cutting edge over other Online MBA Courses in India.
Myth 2: Online MBA offers Monotonous Experience to students and good for tech-savvy students
Every course requires self-motivation and discipline if you want to learn whether it's an online MBA or an on-campus MBA. This new-age online MBA comes with interactive tools that make learning more fun and engaging. Such advanced tools help to establish bonds with fellow students and build a valuable network. 
Facts:
Online MBA Courses

act as a solid base to add a qualification to your resume and open doors to better opportunities in the future. Indeed, for working professionals who want to improve their educational qualifications and boost their career curve, an

online MBA

is for you. The

DPU-COL Online MBA

is designed to keep learners engaged and interested in the course curriculum. 

Students need to be tech-savvy who are willing to pursue an online MBA as everything happens online which includes classes assignment submission exams and assessments. You need to have basic tech knowledge to ensure flexibility and accessibility. 
Myth 3: Online MBA is Easier than On-campus
It is true that Online MBA is more friendly due to its flexibility and accessibility but that it is more austere and rigorous as it lacks the human touch. You do get assistance, but in the end, you need to solve the problem. Professionals need to write assignments, go through case studies exams and research projects similar to any offline MBA.
Fact:
The DY Patil- Online MBA is a prominent source of insightful learning and the perfect choice for freshers. However, it demands a good amount of self-study and effort to succeed. An online MBA is equally challenging as a regular MBA.
Myth 4: All online MBAs courses are Diplomas and are of no use
Online MBA courses and diplomas are two different courses and cannot be clubbed as one. MBA online is a full two-year program where students get an opportunity to learn from some best industry partners and experts. Virtual classrooms are equipped with a highly engaging interface where the learner will get passage to various amenities. Most diplomas are one-year courses and have their own set of subjects and teaching pedagogy. 
Fact:
Any MBA online course which is less than 3 months duration is of no use and not recognized anywhere in the world. Don't fall into the traps of many institutions that offer 1 or 2 month online MBA programmes. Incomplete sentences Online MBA courses are more lucrative and refined for working professionals to upskill at their own pace.
Conclusion
Every student who is willing to opt for an Online MBA must go through the above-mentioned myths and facts to get sanity and a better understanding. If you are planning to opt for the Dr. DY Patil Vidyapeeth- Online MBA, you will get a chance to witness some best online delivery models that follow a futuristic approach to make the student the next leader in the business world. 
The course is skillfully crafted to give world-class education at an affordable price and a variety of specializations to choose from. If you are looking for intellectual growth in management, then pursue the most promising Online MBA program.