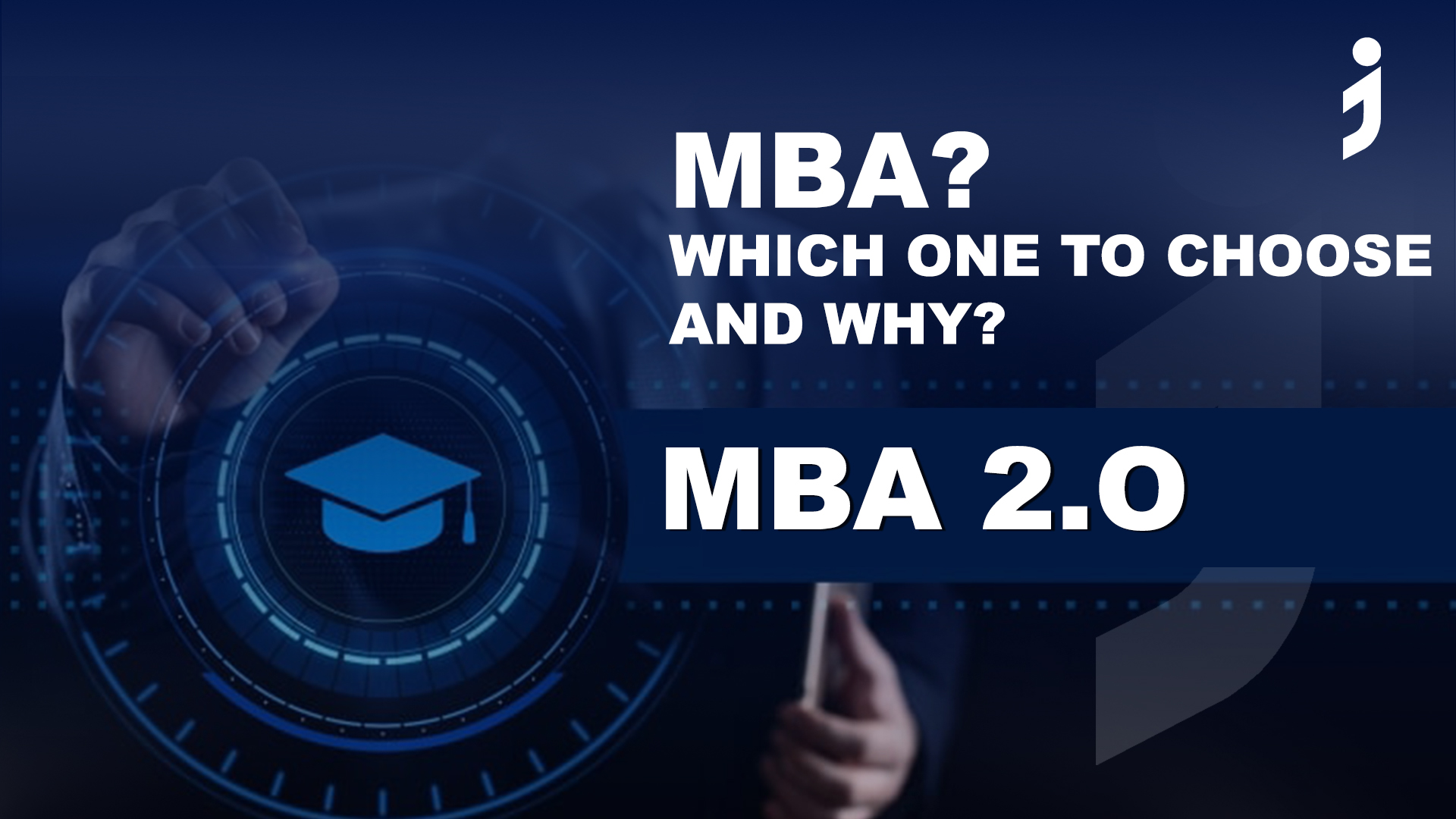 We've all been in a position where we have to choose between something good for us and something right for us. An MBA is one such thing!
Lack of time, money, feasibility are few reasons to miss out on a good MBA degree. You are in a great place now with a paying job and a comfortable life but still might need an MBA to excel in what you do, any degree for that matter. Whether you've started your job just now or you've been working for quite some period, a good degree always benefits. Now you might be thinking about losing a job you already have to get an additional degree going to promote you? Well, you don't have to forgo your job to gain a quality degree; all you have to do is enroll in a distance MBA course to achieve an upsurge in your life. Let's look at some ways & reasons to go for the MBA degree you so yearn to take up.
An MBA that can improve the chances of getting higher management positions
Transitioning into a higher management position is a step by step process. With an MBA, the process becomes smooth; a specialised MBA in the course you like eases your struggle to climb up the ladder. Various specialised online MBA courses such as marketing, finance, HR, operational, e-business management are available to explore.
An MBA that can bring better placement offers
Certain jobs need certain qualifications. Having an MBA adds up to your chances of getting ahead in line. Gathering up the courage to take up an MBA course that guarantees to scale up your career is a step towards the right direction. An effective MBA heightens the possibility of getting a job and chances of drawing lucrative salaries and pay hikes.
An MBA to pursue from the comfort of home
As a working professional, work-life balance is hard to maintain. To pursue further education might feel like tampering with it; hence distance learning MBA is a better option. MBA distance education can be studied as per your convenience without taking too much of your time and getting a degree by the end of two years.
An MBA that won't affect your budget
Online MBA is picking up the pace due to higher demand among working and non-working communities alike. They are learner-friendly, easy to pursue, and a lot more affordable. A plethora of universities are offering online MBA courses to help you achieve your dreams without emptying your pockets.
Bharati Vidyapeeth Online MBA program is a great course to join while working on your current job. Bharati Vidyapeeth Online MBA is a 2-year course in an online learning mode. The Online MBA course has 5different specialisations for you to choose from. Bharati Vidyapeeth (Deemed to be University) is one of the top learning institutes in India. Some of the premium features of pursuing a Online MBA are online lectures, live classroom sessions for doubts, clarifications, and tips, e-learning toolkit programs, experimental programs, upskilling and networking programs, and much more. An aspiring employee needs to stay within their budget; therefore a program that matches your wallet capacity is a boon. Never stop learning!