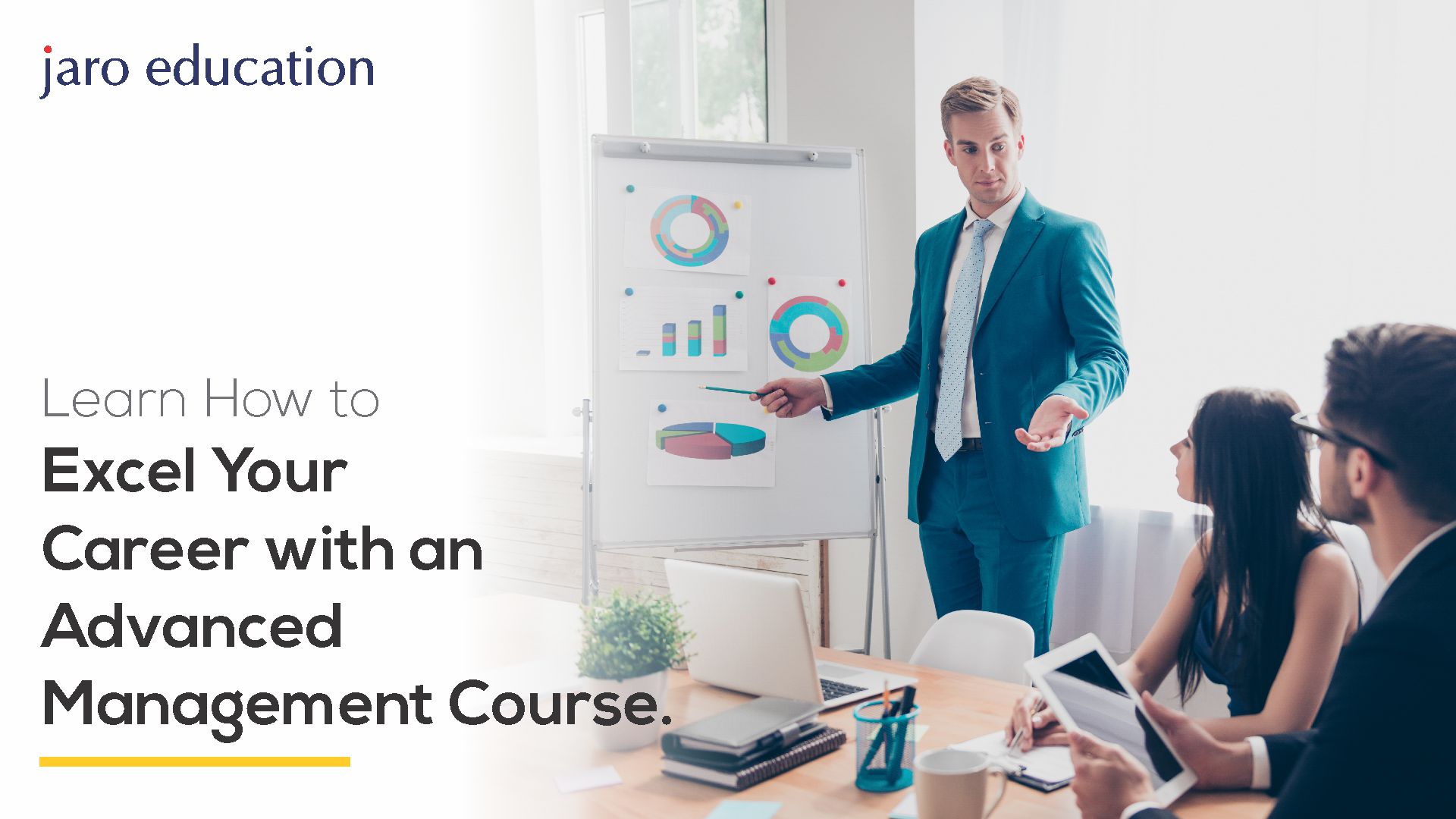 Introduction
An Advanced Management Programme helps you learn new technologies and provide you with practical skill sets that help you stay at pace with the latest trends of the corporate world. Advanced Management Course can be pursued by working with individuals with a certain amount of experience in management, corporate leaders, or business entrepreneurs holding graduation and post-graduation degrees. Keep on reading to know how you can excel in your career and benefit by enrolling yourself in an advanced management course.
What Advanced Management Programmes Offer?
An Professional Certificate Programme in Advanced Management from a top-ranked business school like IIM Kozhikode can enhance the skills necessary to run a real business or a big company. It helps you reach new heights in your career. Furthermore, advanced management training courses are crucial for those aspiring for management-related job roles and wish to stay at par with today's fast-changing world and latest trends. No wonder advanced management training can be highly impactful for one's employability.
Career Benefits of an Advanced Management Programme
Advanced Study of Latest Global Trends
As you climb up the ladder in your career, you will be expected to have good knowledge and a clear understanding of the ongoing global trends shaping the future of business. Your career-related decision making will depend on this knowledge too. The Professional Certificate Programme in Advanced Management offered by IIM Kozhikode covers topics including global business trends and other vital topics that impact the world market and economy.
Transcend to Higher Managerial Roles
Manager post requires performing a wide array of tasks on a daily basis, but the primary focus remains to get things done along with and through others. The job role prioritises the effective implementation and coordination of others' actions to achieve organisational goals and objectives. Another aspect of management that is often underrated is the ability to mentor and guide employees. The Professional Certificate Programme in Advanced Management offered by IIM Kozhikode can help you get deep insight into the nitty-gritty of a managerial job role. It also enables you to become a better mentor to others.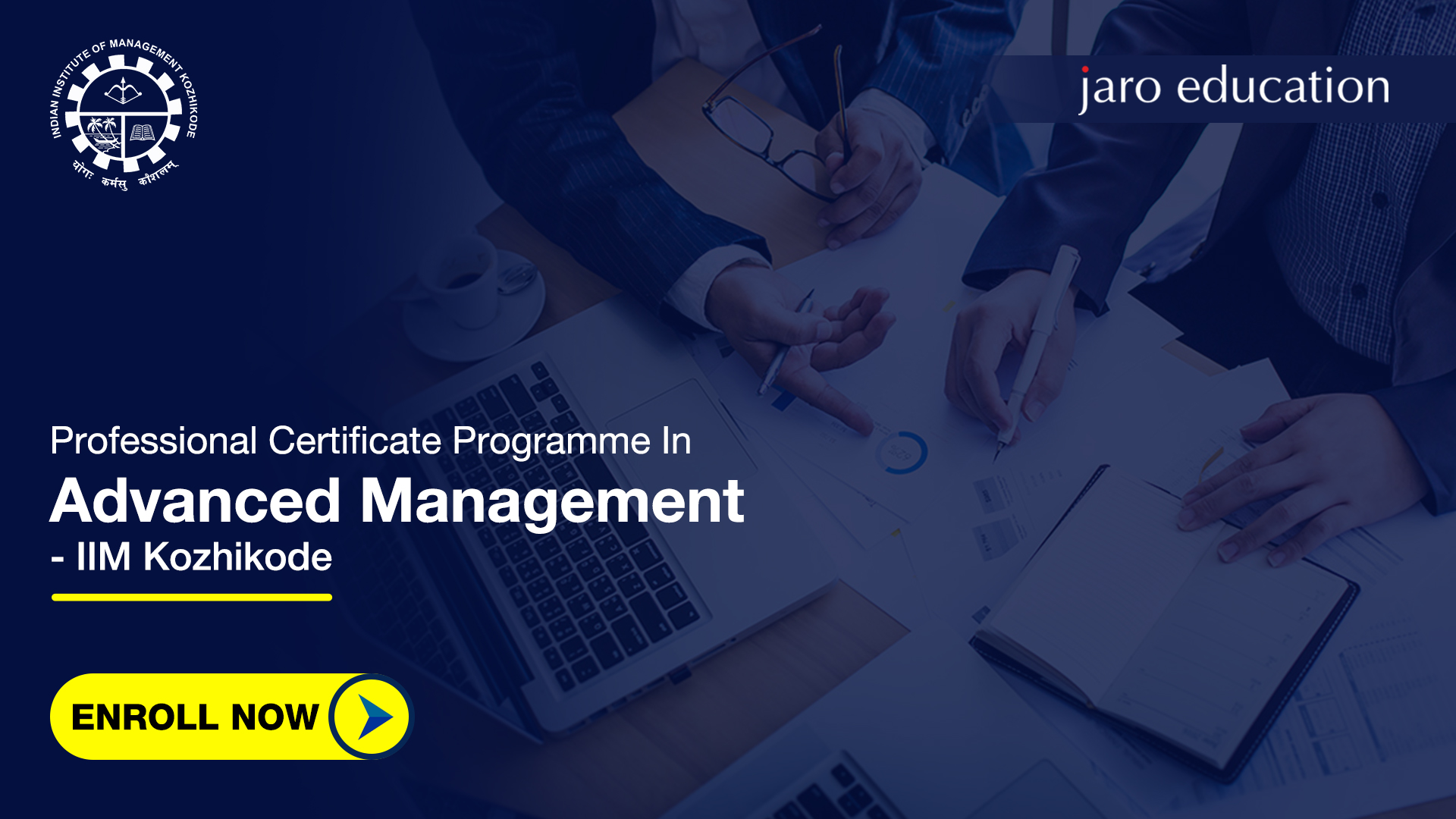 Better Scope for Self-Evaluation
Receiving authentic feedback from your supervisors and seniors is one of the most important aspects of career development. Advanced management training helps get a better understanding of your strengths and weaknesses and provides the greatest opportunities for career growth. A decent executive management training course offers personalized feedback from IIM Kozhikode's faculty body. The faculty of such courses concentrate on helping you improve your abilities as a manager. The Advanced Management Program at IIM Kozhikode teaches you how to evaluate yourself and track your progress. It enables you to sharpen your skills, not only in class but also in the office.
Offers Advanced knowledge
At IIM Kozhikode, advanced management training courses are facilitated by professors who are well-established business educationists. Besides, the courses here are designed to offer the best of business knowledge. An advanced management program provides access to magnificent resources related to management and business, which prepares you for a higher job role and thereby get higher pay scales.
Better Exposure to New Prospects & Opportunities for Networking
An advantage of the executive management course is that it makes you more open to new perspectives. As you go out of your daily job routine, you naturally get exposed to new people and, therefore, new opinions and visions. You will get fresh ideas from the topics taught during the course from the faculty Moreover, learning from a group of talented professionals will help you gain useful insights into other industries. The exchange of information taking place during the course will help you diversify your existing knowledge. 
An Advanced Management Programme provides advanced management and leadership skills that positively influence your team, your company, and, thereby, the wider market and business community. If you are ambitious about your career and want to have a stronghold over your company, it is crucial to master such skills. At IIM Kozhikode, you will be able to enhance these skills through their Advanced Management course invariably.
Conclusion
Enrolling in an Advanced Management Programme can boost your career by equipping you with the knowledge to make efficient decisions and manage and guide your colleagues. Advanced management training allows you to be a better employee and manager, thus, prepare you to overcome any challenges arising at your workplace. If an impressive corporate job with a high pay scale is your ambition, then an Advanced Management Course is what you should opt for.