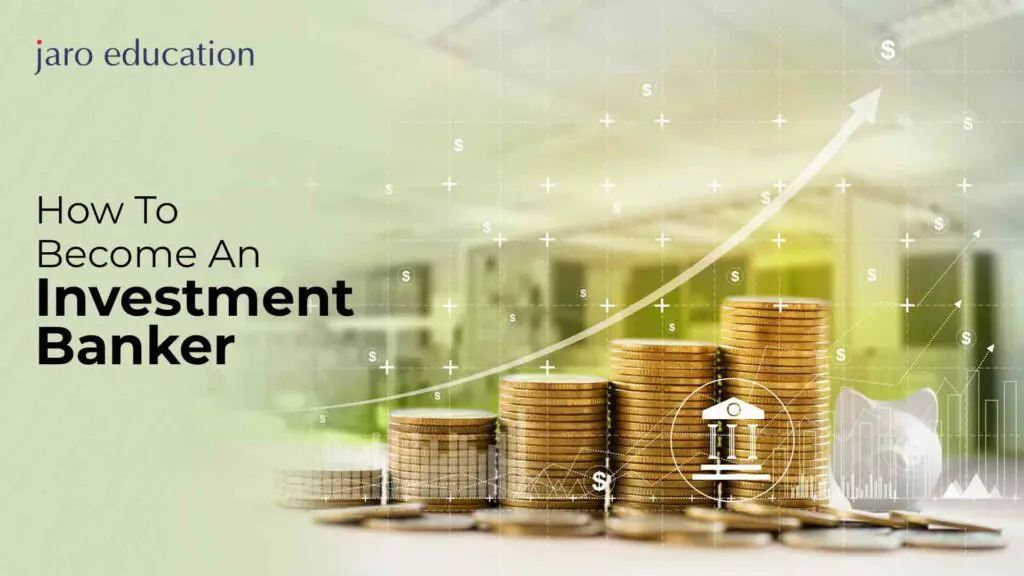 The field of investment banking has long been associated with high-stakes finance, strategic decision-making, and lucrative opportunities. Aspiring individuals looking to embark on a career in investment banking often wonder about the path to success and the skills required to thrive in this competitive industry. This article aims to guide you by outlining the career path and essential skills for becoming an investment banker. 
Individuals who want to embark on their journey towards finding a successful investment banking career can opt for a Professional Certificate Programme in Investment Banking from a prestigious institution like IIM Kozhikode. The potential of participants in the challenging field of investment banking can be greatly increased. 
Professionals and aspirants who register in this programme can access knowledgeable instructors with substantial professional expertise. They gain knowledge through real-world case studies, participate in interactive conversations, and practise problem-solving and critical thinking through practical simulations.
Who are Investment Bankers?
Investment bankers are highly qualified individuals who provide businesses, governments, and investors with a wide range of financial services. Their areas of expertise include managing investments, arranging mergers, facilitating issuing stocks and bonds, calculating security prices, and raising funds through stock offerings. They also facilitate corporate loans. 
Acting as intermediaries between companies and investors, investment bankers provide valuable financial advice and consultancy regarding the issuance of securities, such as stocks and bonds, including guidance on timing, pricing, and allocation strategies. 
Moreover, they extend their services to investors, offering assistance and advice on purchasing these securities. Even some investment bankers write municipal bonds and support their customers in completing mergers and acquisitions.
What is the role of Investment Bankers?
Investment bankers shoulder diverse responsibilities concerning financial processes in various transactions and investment endeavours. Typically working in collaborative teams consisting of managing directors, directors, vice presidents, associates, and analysts, each group focuses on specific industries or market sectors. Adaptability to different time zones is often necessary to accommodate clients, resulting in long and demanding work hours. This profession entails high-pressure situations. Investment bankers undertake the following key duties:
Conducting Research and Analysis:
Gather relevant information from market reports and databases to facilitate informed financial decision-making.
Risk Assessment and Client Advice:
Monitor the current investing climate, identify risks associated with specific projects, and offer guidance to clients on the best course of action.
Financial Modeling and Analysis:
Perform daily company valuations, financial modelling, and metric calculations to predict and evaluate company performance.
Presentations and Proposals:
 Prepare compelling presentations and proposals outlining benefits, risks, and timelines associated with investment opportunities.
Administrative Tasks:
 Manage administrative responsibilities, including email and phone correspondence, meeting organisation, and travel arrangements.
Documentation and Reporting:
Prepare, revise, edit, and present research reports, pitchbooks, presentations, and transaction documents.
Securities Issuance and Underwriting:
Facilitate the issuance of securities, underwrite municipal bonds, and oversee debt and equity offerings to raise funds publicly or privately.
IPO Management:
Advise companies on issuing securities, manage initial public offerings (IPOs), and determine initial stock prices.
Mergers and Acquisitions:
Analyse, support, and coordinate mergers and acquisitions, aiming to maximise value for clients.
Regulatory Compliance:
Ensure compliance with legal rules and regulations set by financial regulatory agencies.
Education and Qualifications
To secure an entry-level position within an investment bank, a minimum requirement is typically a bachelor's degree in fields such as finance, economics, accounting, or business. However, to enhance your prospects and stand out among competitors, pursuing a master's degree or a doctorate can be advantageous. 
Furthermore, it is beneficial to prioritise the development of strong communication and interpersonal skills, as these qualities are highly valued in the investment banking industry. By investing in a well-rounded education and honing essential skills, you can pave the way for a successful career in this dynamic field.
Time Commitment to Become an Investment Banker
Becoming an investment banker requires a significant time commitment, often spanning several years. After completing your 10+2 exams, you typically embark on a three to four-year bachelor's degree programme. Subsequently, you may pursue a two-year master's degree, further expanding your knowledge and qualifications. Opting for a doctorate program can add three to six more years to your educational journey.
In addition to formal education, earning certifications can be a valuable asset in the investment banking field. Depending on your particular certification programme, getting certified can take six months to four years.
Getting Started as an Investment Banker
The following guidelines and tactics will assist you in learning how to work as an investment banker.
Finish your 10+2 Higher Secondary Education
Finishing your 10+2 with a minimum of 50% marks from a recognised board. You can choose the arts, commerce, or science stream for your 10+2. Opting for the commerce stream and studying subjects like mathematics, accountancy, economics, business, and computer technology can be advantageous.
Primary Education for Being an Investment Banking Professional
To start your career in investment banking, it is crucial to obtain a bachelor's degree, typically taking three to four years of study. You can pursue degrees like a Bachelor of Business Administration (BBA) in finance, a Bachelor of Arts (B.A.) in Economics, or a Bachelor of Commerce (B.Com). 
Certification in Investment Banking
If you are someone who wants to advance your career in Investment banking without leaving your current job, then the best way to choose is a certification programme like the one offered by IIM Kozhikode. These certification programmes can be used to develop your skills and nurture your capabilities. 
The Professional Certificate Programme in Investment Banking offered by IIM Kozhikode is a comprehensive and highly regarded course designed to equip professionals with the necessary skills and knowledge to excel in the dynamic field of investment banking.
Spanning over a duration of 12 months, this programme covers a wide range of topics. From financial markets, securities analysis, and investment strategies to mergers and acquisitions, and restructuring, you can gain advanced knowledge on such topics with this course. The curriculum is crafted by industry experts, ensuring that participants gain practical insights into real-world scenarios. It also helps in developing a deep understanding of the intricacies of investment banking.
The programme adopts a holistic approach to learning, combining theoretical concepts with capstone projects, simulations, and interactive sessions. Participants engage in discussions, collaborate on projects, and benefit from networking opportunities with peers and industry professionals. The rigorous curriculum, combined with the prestigious IIM Kozhikode brand, enhances the credibility and marketability of participants in the competitive job market.
By completing the Professional Certificate Programme in Investment Banking at IIM Kozhikode, individuals can enhance their expertise, expand their professional network, and unlock exciting career opportunities in investment banking.
Gaining Practical Experience
By actively pursuing internships in investment banks, you can gain practical experience and develop a strong foundation for your career in the industry. Internship positions in investment banking can be discovered through various channels, including online job sites, bank websites, campus placements, networking, and HR consultancies. During your internship, you not only gain valuable practical experience but also have the opportunity to enhance essential skills.
Get Job Opportunities 
Job opportunities in investment banking can arise through various avenues, including direct offers following an internship, campus job interviews, or applying to available positions within investment banks and financial advisory companies. These channels present potential paths to secure employment and launch a successful career in investment banking.
Elevate your Professional Journey
To further your investment banking career, consider engaging in employer-supported training programs and pursuing additional certification programs. These initiatives enable you to expand your knowledge, remain competitive, and stay updated on industry developments.
Essential Skills for Becoming an Investment Banker
To excel as an investment banker, certain skills are highly valued in the industry. Developing and honing the following skills can significantly enhance your prospects:
Financial Acumen:
A strong understanding of financial concepts, accounting principles, and market trends is crucial for analysing investments and making informed decisions.
Analytical Abilities:
The ability to analyse complex data, conduct financial research, and evaluate risks and opportunities is vital in investment banking.
Quantitative Skills:
The efficiency in conducting accurate financial evaluations is important to be on this post. They need to leverage quantitative methodologies, financial modelling, and mathematical and statistical analysis.
Communication and Presentation:
It's essential to have excellent written and verbal communication skills, as well as the capacity to make engaging presentations while attempting to explain difficult financial concepts to clients and coworkers.
Time Management and Adaptability:
Investment bankers frequently work under pressure and must manage their time effectively. To succeed in this complex workplace, effective time management, prioritisation, and adaptability are necessary.
You can position yourself for success in the cutthroat world of investment banking by honing and demonstrating these skills.
Thus, an amalgamation of education, work experience, and specialised skill sets is required to become an investment banker. People need to have certain skills in order to succeed as investment banking professionals. Aspiring investment bankers can plough their way to a fulfilling and successful career in the fast-paced field of investment banking by obtaining the required education, honing these abilities, and remaining up to date with industry developments.
It is crucial to understand that the investment banking sector is extremely competitive and evolving continually. As a result, it's essential to keep up with market trends and advancements.
By making an investment in your education and professional growth, you may advance your knowledge, remain on top of recent trends, and widen your career horizon. 
If you aspire to excel in investment banking, seize the chance to enrol in the prestigious Professional Certificate Programme in Investment Banking offered by IIM Kozhikode. Register with Jaro Education for this programme which opens doors to invaluable knowledge and expertise delivered by industry experts and seasoned faculty members that will help elevate your investment banking career. Embrace the opportunity and take a significant step towards realising your dreams.