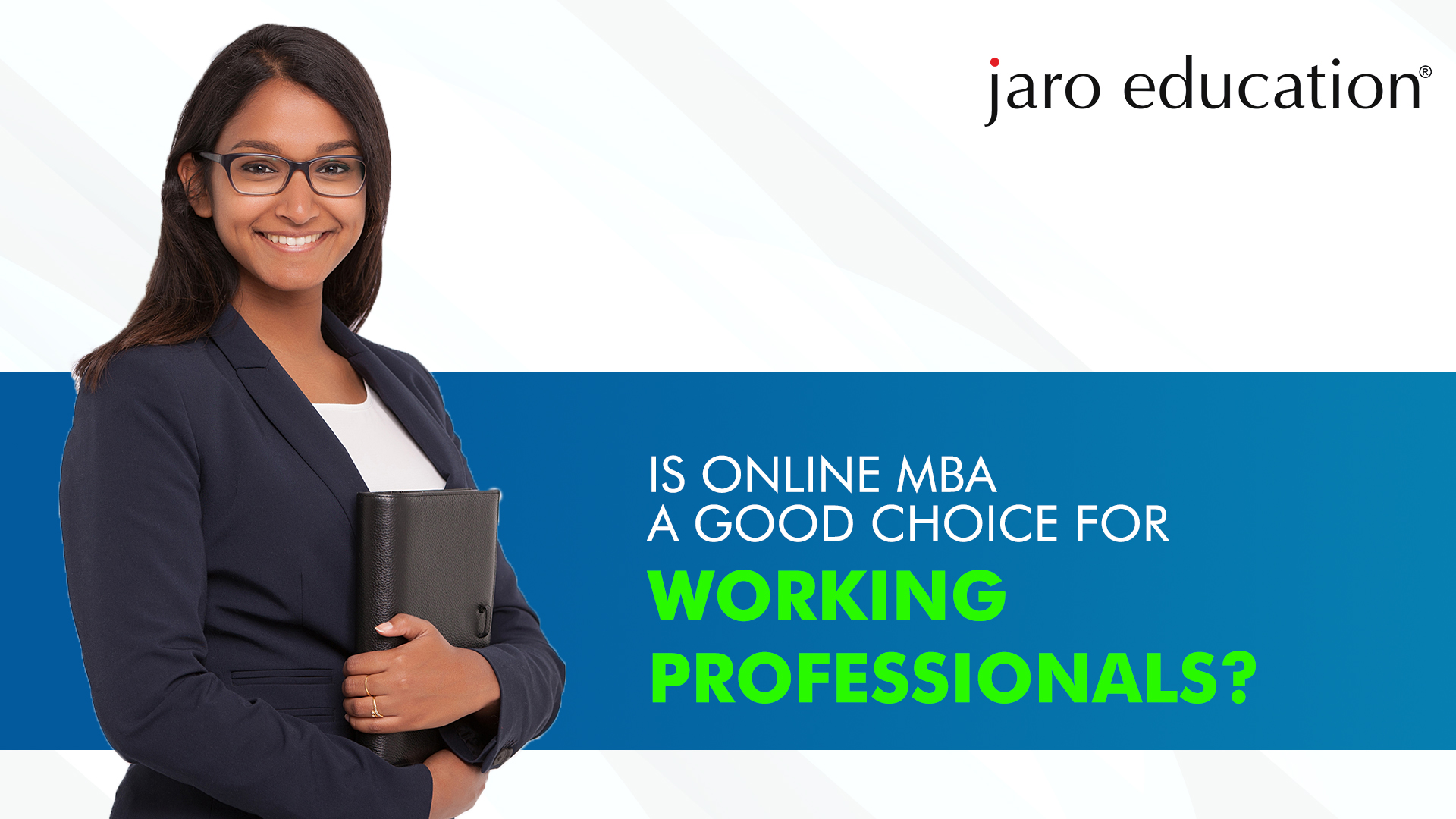 Balancing a degree along with a job while having to find time for family and friends seems a bit challenging at times. Nevertheless, the average age of most of the people who pursue an Executive MBA is approximately 36, with a majority of them being employed and having families. However daunting it may sound, academic experts at Jaro Education, one of the top education service providers in India, review that every year many students around the world pursue an Executive MBA for reaping its rewards afterward, getting a hike in salary and even getting promoted to higher roles.
Leaving the job to get a degree in MBA isn't your only option. Luckily, with the increase in demand for flexible learning, traditional on-campus learning has also evolved.
Flexibility
Most of the online MBAs provide the same quality of education as the on-campus MBA programmes, the only difference is in the delivery and flexibility. The online MBA programmes include both synchronous and asynchronous learning. Hence the programmes are designed in such a way that they are highly adaptable to the complex schedules. At times, the classes are scheduled in the evening so that one can study accordingly without having to take time from work. This flexibility helps people balance work and family life while upgrading academic qualifications as well.
Affordability
For most of the MBA prospects, studying while having to look after the family may sound beyond their means but with the right research, one can find a quality online MBA course at an affordable price. On top of it, studying online means no commuting cost, textbook expenses, and other campus-related expenses. According to experts at JaroEducation, the affordability of an online MBA program can help you study while working without sacrificing your income.
Exposure
Since the online MBA programmes require no in-person interaction, you can have the perks of digital interactions and classroom participation among the different faculty members and students from all around the world. Thus, you can increase your knowledge base and get to build powerful networks beyond your workplace that can present you with new opportunities once you graduate.
Online MBA is an ideal choice for those who have a family to look after, can't give up their jobs and don't want to move to a different location for business school. Jaro Education, one of the top education service providers in India, caters to the need of working professionals from reputed universities and colleges for pursuing an MBA online.