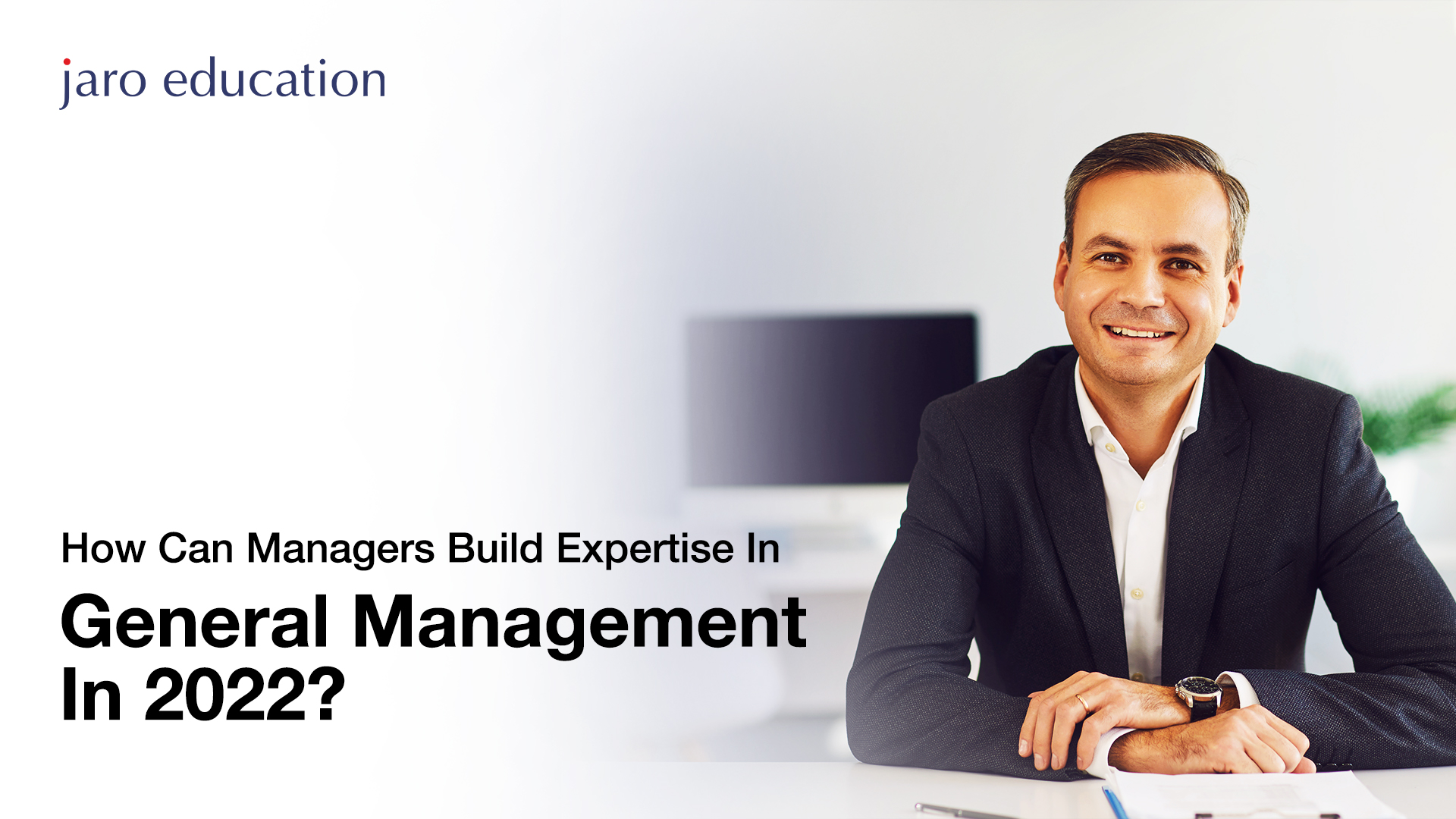 The rise of technology has paved the way for many new business practices that organizations are still getting accustomed to. Virtually all major businesses see digital transformation as a top priority. Technology experts are doing a great job on the technical front, but many businesses need a bit of a push to get there. The driving force behind the transformation efforts is the management leader.
General Management
The general manager is responsible for all or some of the operations of a department or company, including revenue generation and cost control. In business, it can also refer to the level of management where ideas are converted into profit through the continuous running of day-to-day operations. In general management, you will oversee most or all of the firm's operations. Skills required are dealing with multiple stakeholders, handling end-to-end projects, and developing strategies that align with business objectives.
Donning the hat of the manager
Not everyone can accept the traditional way of business school and qualify for the role of a manager in the industry. Now they can make up for what they have missed. Yes, for those already working to manage projects and responsible tasks in a global business environment, now is the time to get an official management license.
IIM Ahmedabad's one-year Accelerated General Management Program covers every facet of business management. It is the best opportunity for mid-level aspiring managers to build skills in general management in 2022. Also, senior executives who have just taken up managerial responsibilities in their organisation will benefit from the IIM Ahmedabad Accelerated General Management Programme. The course is useful for those senior officers moving to general management or leadership roles. 
Eligibility
A graduate or postgraduate candidate in any discipline with a minimum of 50% marks

Candidate with work experience up to 10 years as well as those up with 15 years of experience in one functional domain

Selection is based on an assessment of their background and motivation furnished in their applications.
The outcome of the course
The Accelerated General Management Programme will familiarise you with all the particularities of business management. You will learn to expand the business approach to demand and develop the tools and techniques needed to deal with today's businesses.
It will help you learn how management as a set of functions can contribute to effective decision-making and combine tasks to help develop business strategies and organizations. This course facilitates the professional growth of managers and prepares them for senior management roles in their organizations.

Get ready to manage
Over the past decade, the characteristics of a good manager have changed. Experience and technical skills were once considered essential management skills. But today, businesses expect candidates to take responsibility for driving core business functions and tackle contemporary and new-age challenges. IIM Ahmedabad's Accelerated General Management Programme will help you get ahead in your career by leaps and bounds. Click to enrol today! 
FAQs
What is an Accelerated General Management Programme?
This one-year blended learning management program is explicitly designed to equip working professionals with all skills of general management that they need to work in a global business environment. 
Is the Accelerated General Management Program from IIM Ahmedabad worth doing?
Yes, AGMP from IIMA is an excellent opportunity to grow in your career, especially for those aspirants who are keen on a management career path. 
How to enrol in an Accelerated General Management Program?
To register for the program, follow the application link.
What are the subjects in the Accelerated General Management Program?
The AGMP comprises 4 modules under fundamentals of business management, functional skills, contemporary issues, and strategic aspects. These focus on namely creating a foundation; developing functional acumen; developing insights into customers, resources, and people; and contemporary issues in management. The closing threads will delve into topics like corporate governance, value creation and measurement, and managing negotiations.