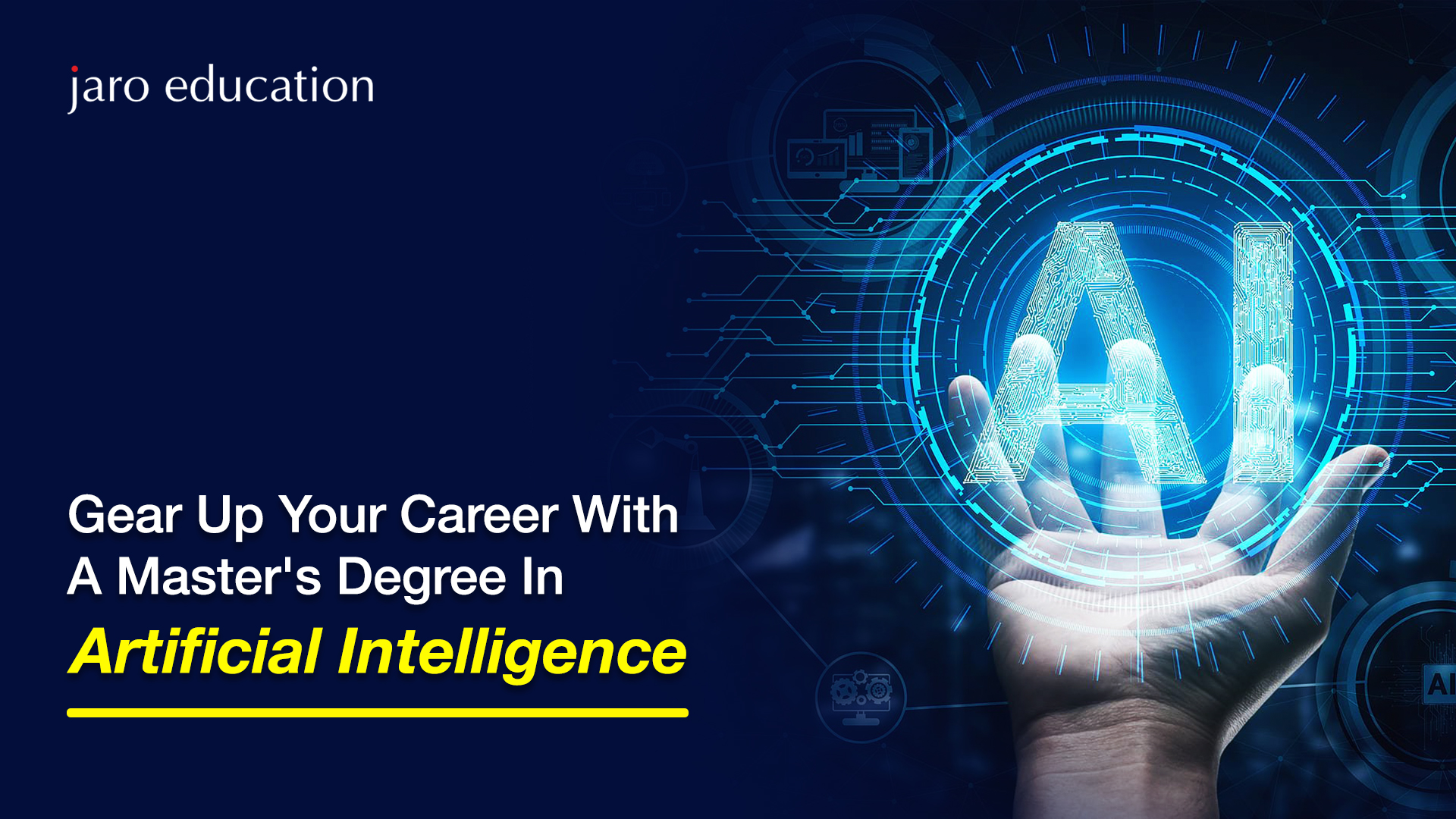 Artificial Intelligence (AI) Growth
According to Statista, the revenue from the global AI market from 2015 to 2024 is 126 billion$, which will increase to 3,061 by 2025. By 2030, AI will increase global GDP by approximately $15.7 trillion, or a 26% increase, based on the Global Artificial Intelligence Study by PWC. This includes nearly 40% of this growth through productivity while 60% of GDP growth through consumption.
Jobs in the AI domain have grown by 75% in the last four years and young professionals possessing educational qualifications in this field is a great option for a high-paying career in the future. Industries that already use AI and machine learning (ML) cover a range of sectors, including IT, healthcare, education, marketing, retail, e-commerce, and BFSI services.
Looking for a Career in AI?
AI has undoubtedly remained an important trend when it comes to technology choices.  Undergraduates, preferably in technical subjects, such as Computer Science, IT, Mathematics, or Statistics, will already possess a strong foundation of the concepts in AI. Students who have a keen interest in the study of mathematics are best suited for these courses.
Gear up on the path of AI
A good course in AI provides students with an in-depth and systematic knowledge of the management of artificial intelligence in an industry context using the current and advanced computer technology. Before entering the AI ​​domain, graduates should look to sharpen their analytical, problem-solving skills, learn effective communication, and gain relevant industry knowledge.  
A professional degree in AI through a good school is recommended. You can get a course like MS in Artificial Intelligence course, which was exciting for many students recently.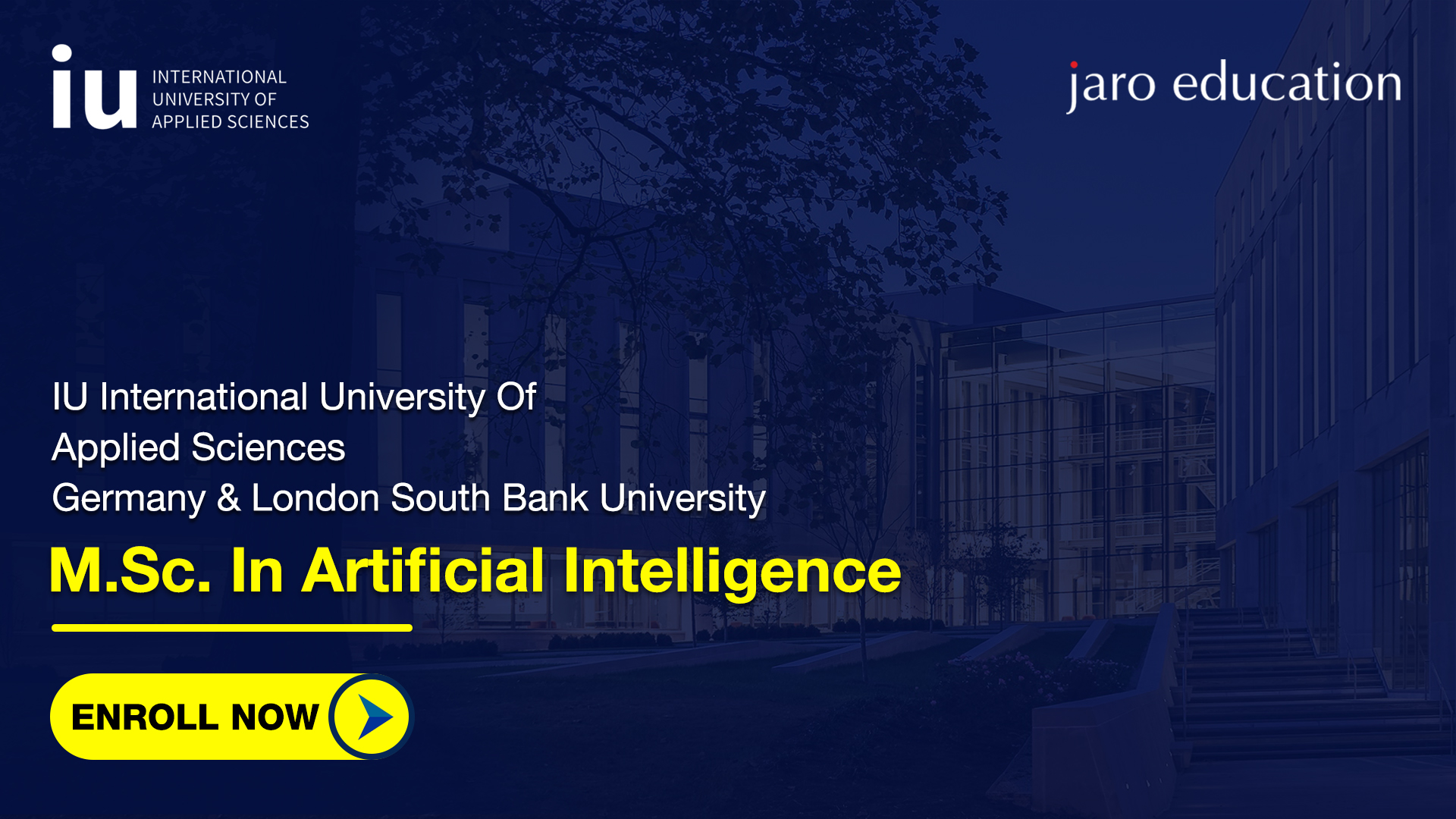 M.Sc. Artificial Intelligence
Doing your AI Masters Degree, named Artificial Intelligence permits you the founding license to AI practitioners.
The online Master of Science in Artificial Intelligence programme by IU International University of Applied Sciences prepares students for promising career advancement. As a specialised professional with mastery in artificial intelligence, you will be able to innovate the world. You will have a vision of the latest technology while working in the role of AI specialists, AI-designers or other professions including technology researcher. This master's course opens up many avenues in the business that will take you to new heights in your career. It will give you a higher status in the demand for future employment.

The Outcome
With a Masters of Science in AI degree, firstly, you will have the right skills to achieve a high-level career position; secondly, get a better understanding of the social impact, risks, and business opportunities presented by AI.  
AI being the most admired technology of time will transform you into a very attractive candidate for future employers.
Programme Highlights
Dual Degree

– Get a double degree from IU International University Of Applied Sciences and LSBU with a Masters of Science program.  IU London Partnership with the University of the South Bank allows you to choose a program to earn a dual degree.

Best fit

– In Masters of Science in AI- IU International University Of Applied Sciences, you need to earn a 60 ECTS credit score.

Great flexibility in our curriculum is available to learning according to your flair, speed and interests.

Practical Approach

–

Able to utilize the knowledge to develop a running AI model or system that you can add to your project portfolio. 

Industry based Curriculum

– Effective learning methods strengthen the basics of subjects, including neural networks, deep learning, image recognition, natural language and more. 

Future learning

– Enables

exploring technical implications of automation, robotics, machine learning, and their social influences. 
The course, with postgraduate degrees in artificial intelligence, creates the future of industries.
AI in Demand
The adoption of AI in the workplace is expected to create 133 million new roles in the market. According to a new report by the World Economic Forum (WEF) "The Future of Jobs 2018", 75 million jobs will be displaced by 2022. This means that AI deployments will create 58 million net new jobs in the next few years.
Rate of automation – the division of labour as share of hours spent (%)
The projected scope of machine-based intelligence is what is going to be fulfilled by AI.
Conclusion
This is high time for young students to decide to enrol in the right course in the AI stream. A good choice of course leading to a master degree in Artificial intelligence would be the best option for those aspiring professionals. 
Boost up your career with the Master in Artificial Intelligence, and become eligible for the most demanded AI jobs globally!
Conclusion
Experts anticipate that as India's economic crisis deepens, the demand for AI and machine learning specialists will grow. It is high time that the youth of the country acknowledge the importance of AI. Being aware of and understanding the future scope of AI is crucial for making the right career choices in this field. 
Students from any stream, be it science or humanities, can learn from an Artificial Intelligence Masters Program. Candidates who wish to pursue a post-graduation in AI must have four years of graduation completed along with one year of work experience or three years of graduation along with two years of work experience. In addition, graduates need to know programming in Python and Advanced Mathematics as well.
Enroll in the Master of Science in Artificial Intelligence offered by the IU International University of Applied Sciences and bag great job offers with attractive pay scales!