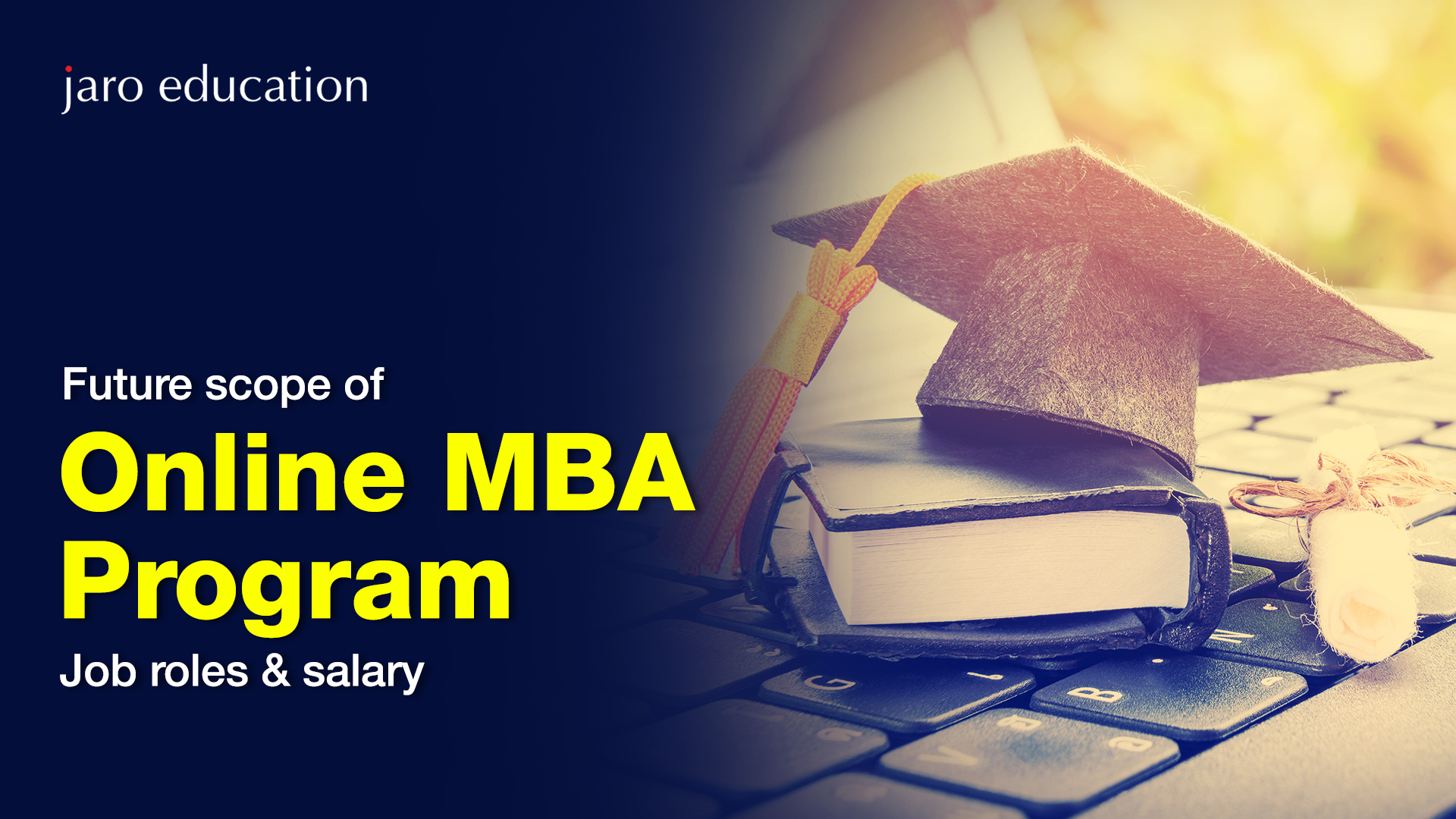 With the rise in businesses and small startups, the importance of having a valid degree becomes more prominent. Master of Business Administration (MBA) is a degree that nurtures entrepreneurship and leadership skills. The program aims at teaching skills such as critical thinking, decision-making, leadership, risk management, managing funds, recruiting staff, analysing data, and many more. The Online MBA Program by Dr. D.Y. Patil Vidyapeeth, Pune, is an excellent opportunity for students who wish to pursue MBA correspondingly. The duration of the Online MBA Program is two years, divided into four semesters. The eligibility for this course is 50% aggregate marks at the graduate level. 
Why choose the Online MBA Program by Dr. D.Y Patil Vidyapeeth? 
Flexible lecture timings

Location no bar

Webinars by industry experts

Better use of technology

Fewer interruptions
Various Job Options after Online MBA Program
An Online MBA program opens the doors to many job roles. Let us look at some of the most popular career paths after the Online MBA course:
Human Resources Manager:

The responsibilities of an HR manager are recruitment and training of staff, planning staff benefit programs, and supervision of the HR team. The average annual salary of an HR manager is around INR

7 lakhs

.

Sales Manager:

Sales managers are in charge of a company's revenue engine. SMs create and train sales groups. Then, they guide the team members to meet the revenue forecasts and customer needs. The average annual salary of a sales manager is around INR

4.85 lakhs

.

Operations Manager:

An Operations Manager is expected to look after a company's safety standards, quality checks, enforcement of laws and rules, and production controls. The average annual salary of an operations manager is around INR

7.66 lakhs

.
Financial Analyst: Financial Analysts study past statistics, identify new trends, prepare financial forecast reports, and improve production, sales, and marketing. The average annual salary of a financial analyst is around INR 4.10 lakhs.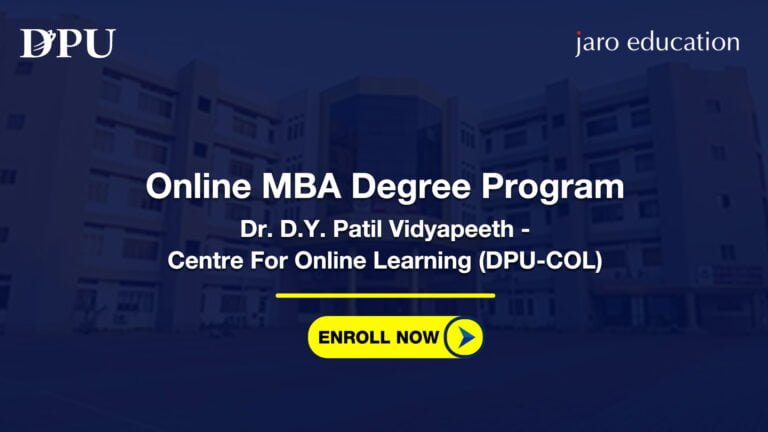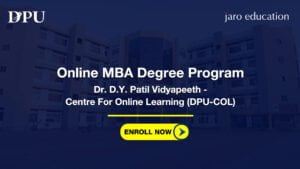 Conclusion
Jobs featuring management roles have been increasing ever since, mainly due to the expansion of businesses and startups. Management jobs are required on a considerable scale in almost all industries, be it education, healthcare, entertainment, export, and many government offices. These roles require a specific skill set that includes excellent leadership, communication, decisiveness, and rational thinking. Online MBA courses with different specialisations teach these skills to the students. Hence, the scope of the Online MBA Program is vast and will continue to grow in the coming years.
FAQs 
Will I receive any certificate after the Online MBA Program?
Yes, the Online MBA Program is a valid post-graduation degree. After completing all course requirements, the student is awarded a certificate.
What are the different types of Online MBA?
Online MBA is a virtually-delivered course with eight primary specialisations, namely Marketing Management, Finance Management, IT Management, Project Management, Operations Management, Human Resource Management, Hospital and Healthcare Management, and International Business Management.
What documents are required for enrolling in the Online MBA Program?
The documents required are a government ID proof, photo, signature, mark sheets of class 10th, 12th  and graduation, and passing certificate of bachelor's degree.
What are the total fees of the Online MBA Program?
The total fees for the Online MBA Program by Dr. D.Y Patil Vidyapeeth, Pune, for different categories is as follows:
Indian students- INR 1,30,000

Indian Defense/ differently-abled- INR 1,25,000

DPU staff/ alumni- INR 1,15,000

International students- $2700