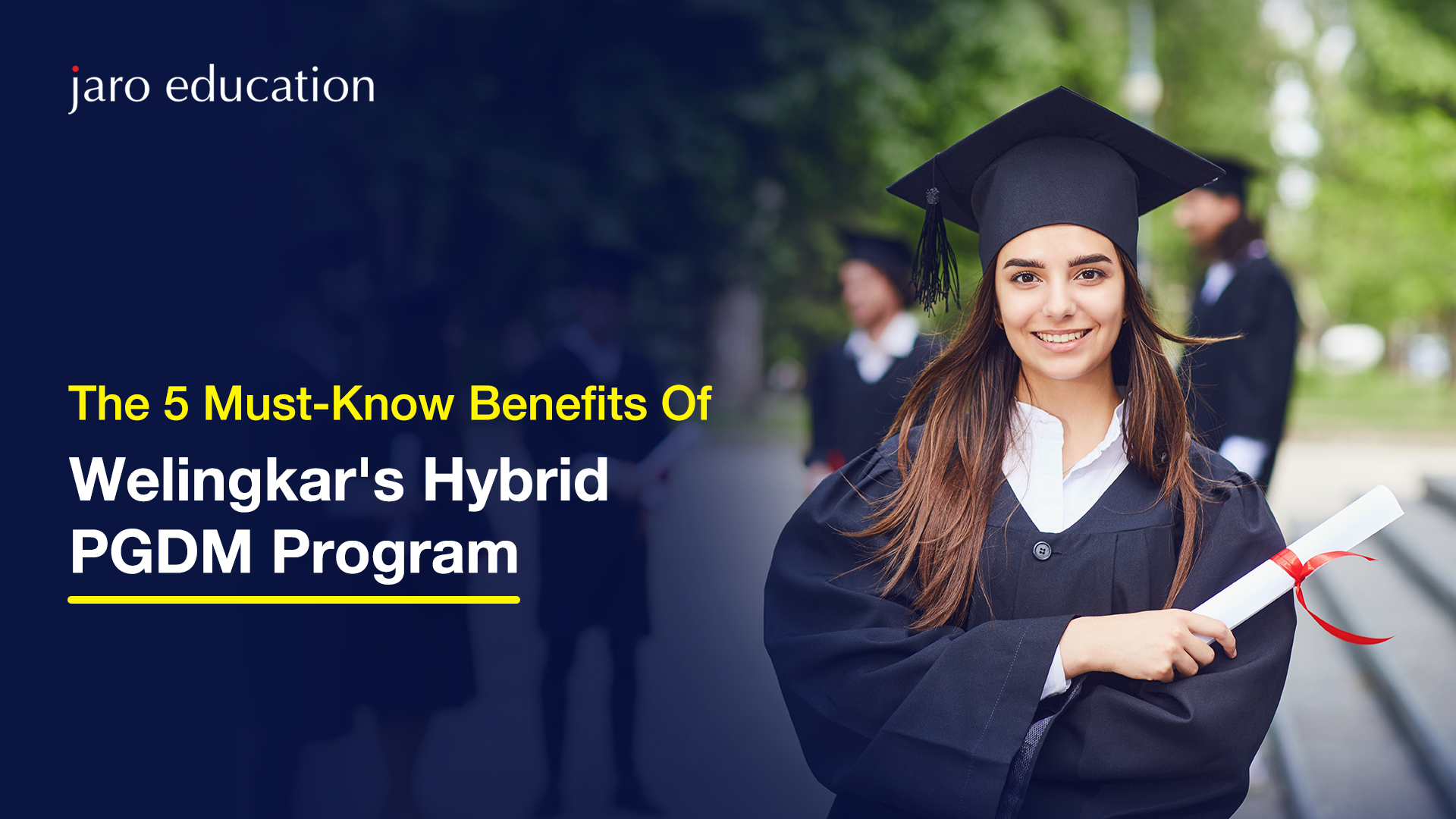 Introduction
In this today's age of volatility and digitalization, the internet has ushered in easy access to information that, in turn, has unrolled a plethora of opportunities for students in terms of feasibility and affordability. With growing competition in the market, students are continuously trying to fetch better career prospects and add-on qualifications adopting online or hybrid education. Lately, the idea of hybrid learning has garnered attention and popularity for its unique pedagogy, flexibility, and convenience.
With the surge in online learning, many hybrid programs have come into the picture. The Hybrid PGDM Programme offered by the Welingkar Institute of Management (WeSchool) is one of the most famous Hybrid PGDM Programs that have been gaining attention from graduates and working professionals looking to upskill themselves. They can swiftly acquire the degree at their disposal without disrupting their professional setup. 
Let us look at the five benefits of choosing  Welingkar's Hybrid PGDM Program.  
Hybrid learning comes with intriguing online learning models that offer a cutting edge over others and better growth opportunities. As a working professional, one understands the importance of effective learning and development (L&D) and the need for overall knowledge of business acumen. When you acquire knowledge, you make it more than worthwhile to explore. 
The notion of the hybrid model has been a part of the learning ecosystem for a pretty long time but has captured the spotlight in the past few months due to COVID -19.  Now, this far-fetched idea is a reality. Coronavirus genuinely did the unthinkable. It constrained instructive foundations and instructors to try out 'online' as an alternative in conferring schooling. There was a ton of learning simultaneously. Various models of internet learning were tried, assessed, and carefully chosen to focus upon – hybrid learning is one such methodology.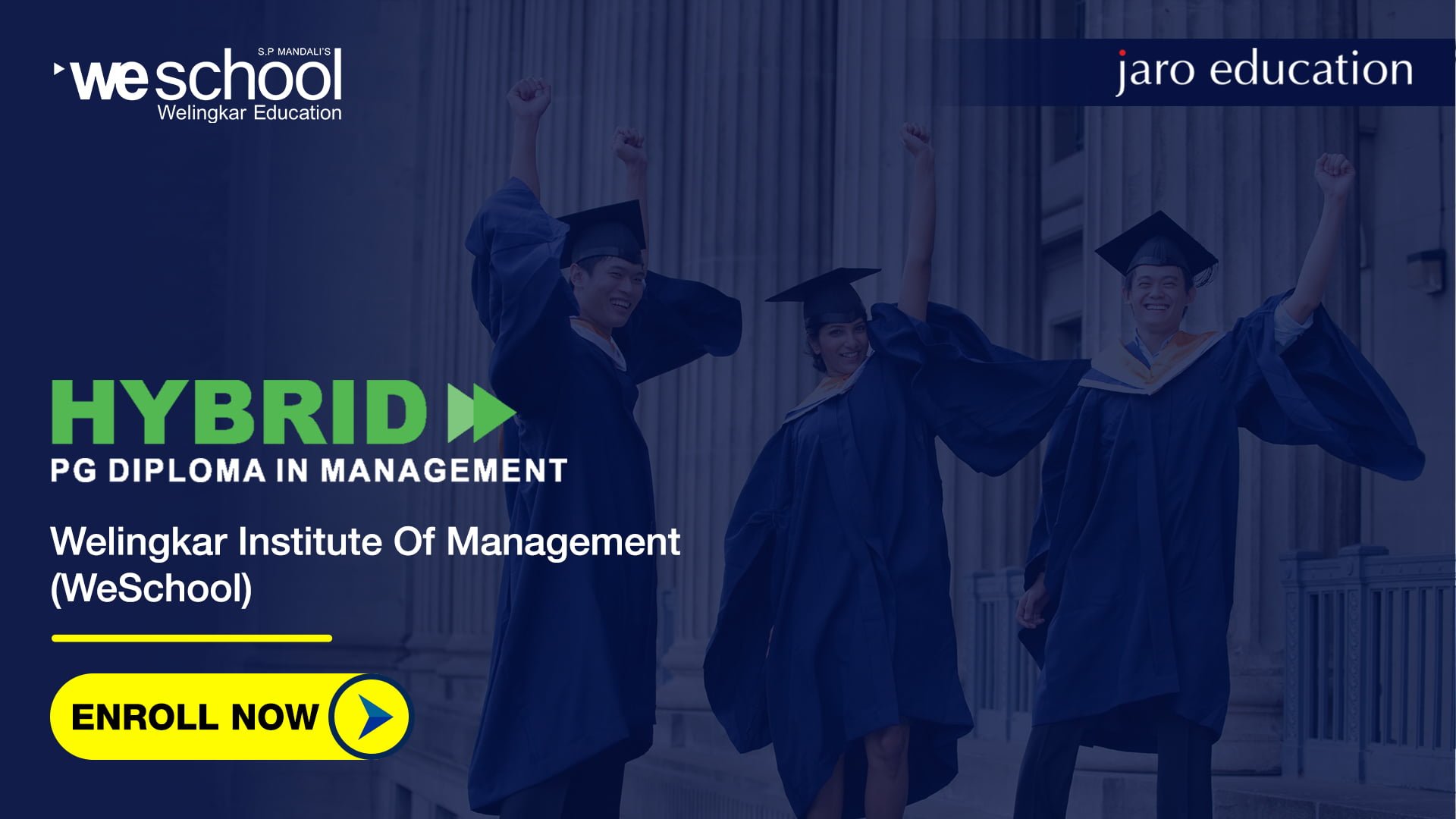 5 Benefits of Welingkar's Hybrid PGDM Program
Welingkar Hybrid PGDM Program is fabricated by industrial experts to create world-class professionals who can not only solve problems but effectively bring innovation and advancement to the organization. Specially designed for working professionals that comes with flexible examination timings and optional weekend workshops. 
Here is a rundown of the 5 must-know benefits of Welingkar's Hybrid PGDM Program- 
Higher Education at your Convenience

–

The Hybrid PGDM Programme

is planned in such a manner that you can easily get access to primary professional qualification as it offers a range of subject choices that starts from. One can complete

Hybrid PGDM

with ease and upskill themselves swiftly. 

Career Advancement and Better Jobs Prospects

– The program

extends the same benefits that any traditional PGDM course would offer. Even

Hybrid PGDM

is globally recognized and considered a credible qualification that helps you in your professional journey. The course curriculum is designed in such a way that promises overall development and makes you industry-ready. 

Time Management and Insightful Learning Experience

–

The Hybrid PGDM Program

is designed in such a manner that you can choose and control the curriculum at your disposal, which also involves designing the assignments or scheduling classes. Eventually, you learn the art of time management and discipline in life. You can chalk out the schedule for yourself and work accordingly. 

Make learning more fun and engaging for all

– One of the merits of the

Welingkar Institute of Management Hybrid PGDM program

is that it follows the philosophy of

edutainment

. Hybrid learning programs use E-learning kits, video lectures, collaborative and experiential learning techniques, interactive workshops, business simulation,

and focus on peer-to-peer learning that helps sustain your interest and attention on the course offered. All these innovations make learning truly engaging and yield better results. Here, you not only learn but also grow. 

Multiple specializations –

Multiple specializations offer 18 specialization options to choose from and in case you get confused, you can take up the test to find the program that's best suited to your career goals. The specialization includes marketing management, financial management, HR, retail, operation, supply chain, business administration, e-business management, banking, insurance, hospitality, health care, rural management, IT, E-Commerce, international business, media, and advertising amongst others. Such wide specializations open up a horizon of opportunities for every student by allowing them to choose their specialization as per their competency and proficiency.
Conclusion
In a nutshell, the Welingkar Institute of Management Hybrid PGDM program offers the best opportunity to grow and prosper in your professional career. If you want to take that leap in your career then, join one of the most popular Hybrids PGDM program from WeSchool.
Enrol now for the Hybrid PGDM Program – Welingkar Institute Of Management to give wings to your career.