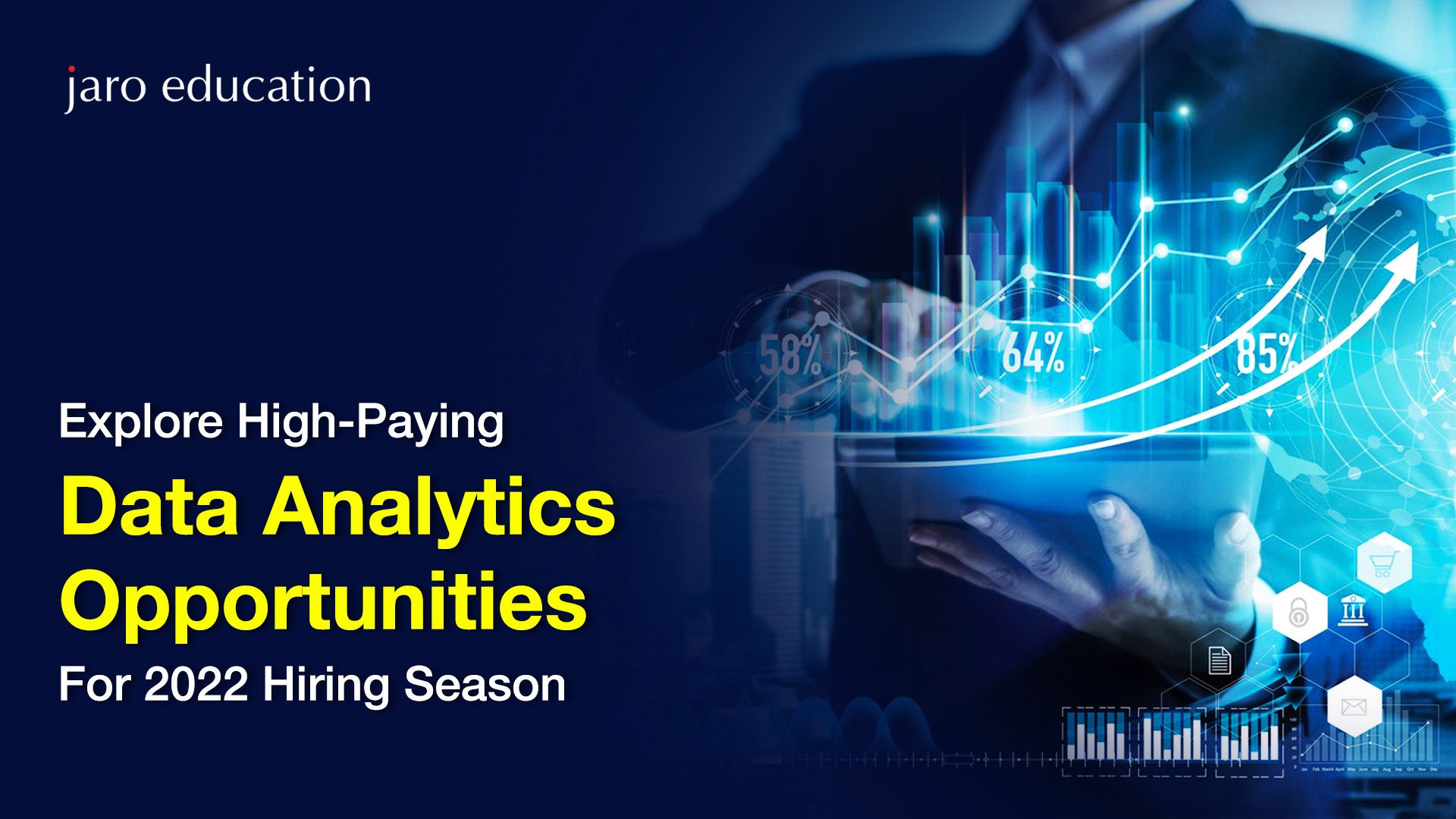 Data analysts work to find trends and use the right tools to analyze data. They use existing information to obtain efficient data on existing questions to improve product standards. With 'digital first' ways of doing business, the digitization wave is changing the business models. All this requires adding extra intelligence to the business data. Smart transitions require talented data analysts who carefully inject intelligence into business data.
The growth of data analytics
According to the U.S. Bureau of Labor Statistics, data science and analytics are among the top 20 fastest-growing positions. The demand for data analysts is projected to exceed 30% in the next ten years.
The World Economic Forum published a survey in 2018 that estimated that 85% of companies would adopt new technology by 2022, causing a significant increase in the need for data analysts. As per the World Economic Forum's Future of Jobs Report (2020), there will be a strong demand for jobs for data analysts by 2025.
According to Technology 2022 research, one-third of tech leaders are planning to hire new positions in technology-driven businesses as the demand for skilled professionals increases. Data analysts are an exceptionally targeted workforce. 
NASSCOM expects India's Big Data industry to grow from its current level of $2 billion to 32% of the global market by 2025, i.e., $16 billion. Consistent use of Big Data is essential to ensure the high growth of data analytics in India.  
Get in Data Analytics with Data Analysis Certificate
Data analysts work as data translators for organizations that aren't sure what to draw from their datasets. A student interested in data science can choose a career after completing a Data Science Certification course or adequate training in data science.
There are different ways to explore the field of data analysis with various career prospects, like business analyst, data visualization specialist, data scientist, data journalist, financial analyst, functional analyst, etc.
With data science and analytics demand, there has been a boost on the career front lately. Qualified analysts can receive lucrative allowances, with the data analyst salary in India itself ranging from INR 342,363/year to INR 1,750,000/year(as per payscale). It changes according to experience and location.

What determines data analysts' pay?
The average salary of data analytics has a wide range, depending on several of the following factors:
Location:

Businesses in central districts with fat investments in data

centers

are willing to pay more for qualified analysts. Overseas placement usually adds more allowances.

Experience:

For experienced

data analysts, the estimated

salary in hike

ranges between INR 17.6 Lakhs to INR  22.5 Lakhs

.

Skills and expertise

: A proper

Data Analysis Certificate

with hands-on training in the latest technology and a determination to implement theoretical knowledge while handling business data fetch more rewards.

Industry sector:

The finance sector, as per

LinkedIn

, is actively hiring data analysts, where they would offer an attractive salary of

INR

6,50,000 per year. The highest-paid industries include finance, software, and IT services, hardware and networking, entertainment, energy, and mining. Data Analysts with key competencies aligned with key organizational goals pay more.  

Type and nature of business

:

Reputed

brands offer pay-per-view; however, fluctuating business models have attractive packages for qualified analysts. Ventures on a digitization mission invest seriously in infrastructure and incorporate data analysis resources.
Opportunities unlimited for candidates with Data Science Certification Course
Young IT professionals nowadays look for a Data Science Certificate online to enhance their portfolio to upgrade themselves within the analytics domain. There are reputed names at the top when considering job offers in data analytics. According to Glassdoor, the top organizations include Accenture, TCS, Cognizant, IBM, Google, Amex, Dell, Deloitte, Schneider, etc.
Qualified candidates can also look for jobs overseas such as Target, Facebook, Pacific Gas, and Electric Company (PG&E), Citizen, Intuit, Intel, Capital One, etc., are some of the top brands that call for business analyst positions, offering an annual salary of $132,000 or more.  
Takeaway
Getting yourself armed with a reputed Data Science Certification Course could fetch you the right opportunity in Data Analytics. One can gain Data Science Certificate Online to grab the opportunity to look forward to the 2022 hiring season.
FAQs
Is data analytics or business analytics a better stream? 
Business analytics is a good choice for professionals with business degrees. They work on business problems and build solutions with data analysis. Data Analytics involves a deep technical analysis of complex data at the micro-level. It is a better stream as it opens opportunities in the Data Science arena. 
Who receives a higher pay: business analysts or data analysts? 
Among business analysts and data analysts, business analysts earn more as what they do additionally is the key to business intelligence. The average salary of a business analyst in India is INR 605,308 p.a., whereas that of a data analyst is INR 454,283 p.a.
Can freshers become business analysts? 
Yes. Fresh graduates, preferably in business management with relevant subject studies in graduation, are always considered for intern and entry-level jobs. The subjects include Statistics, Databases, SQL, Scripting, besides management and business acumen.