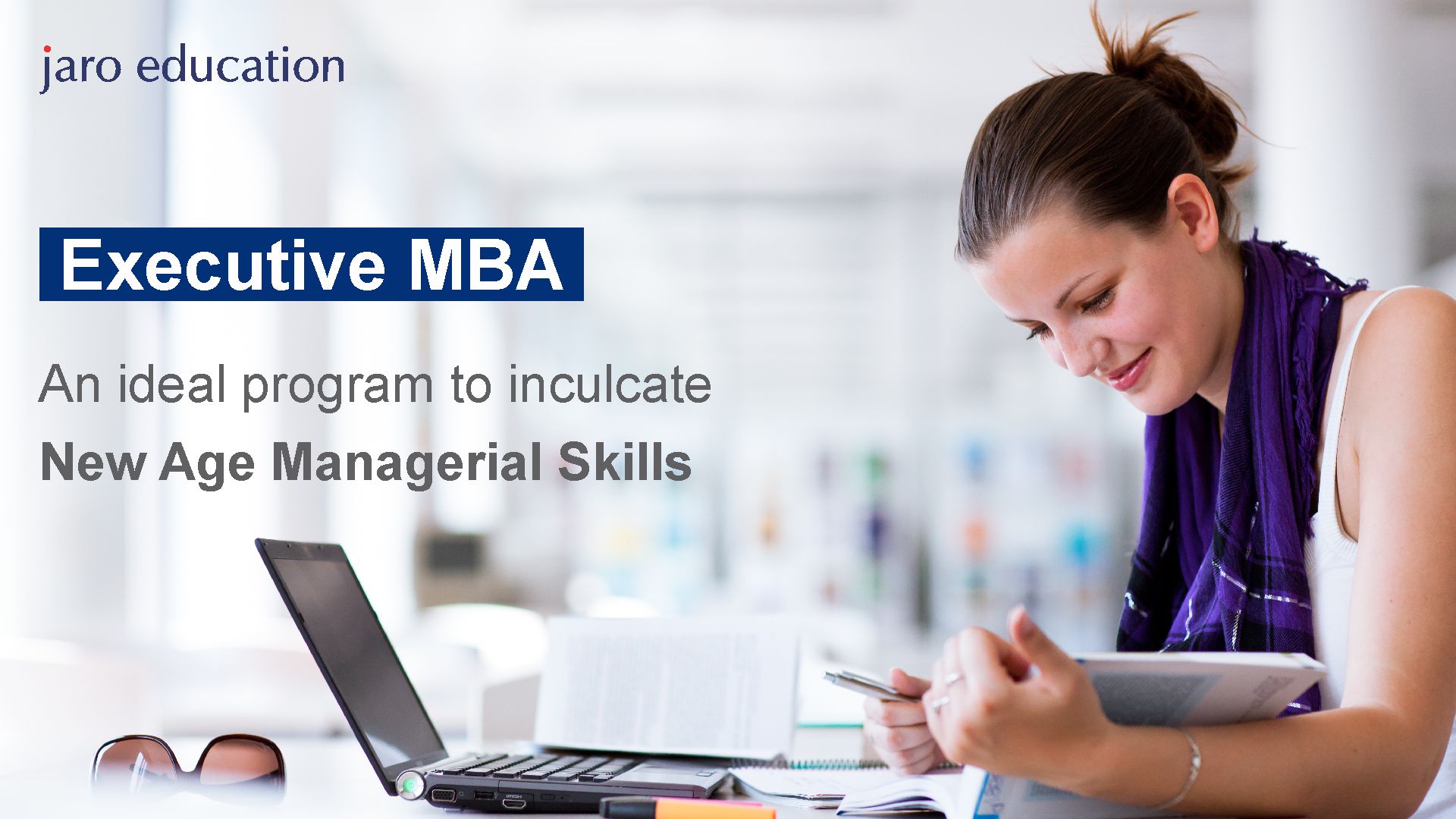 Executive MBA: An Ideal Program to Inculcate New Age Managerial Skills
The Executive MBA program is a course designed for professionals with an already significant amount of work experience. It teaches professionals about leadership and practical management skills, which will help them to advance in their careers. In addition, the program will help professionals learn how to manage their businesses. 
Executive MBA courses are currently growing in demand among recruiters. An Executive MBA degree often indicates that the professional has sufficient knowledge about industry management and leadership. 
MBA Executive online courses have also come up due to the pandemic. If you're looking to boost your career, then the Executive MBA course might be the one for you. However, before applying to the DSU Executive MBA course, there are certain things you must know and consider. Listed below are some of the things you must know before becoming an Executive MBA student.
Long term Commitment:

An Executive MBA degree takes one or two years to complete. It would help if you kept in mind that this course is a commitment. You will get various assignments, group projects which will be time-consuming. It is also a challenging program, giving a more profound insight into industry-related matters. Once you complete this course, you are likely to tackle anything that comes your way in your professional life. Therefore, if you opt for the program, you must manage your time well to fulfil the degree requirements. 

Faculty:

Before joining the Executive MBA program, you must look at the faculty involved in this course. Educators teaching this course must have a profound background in management, especially since this is a professional course. In addition, the teachers must have the ability to explain the course material well to professionals. 

Course Material:

The study material of this course is quite enriching and intricate. It will help your personality grow. It would be best to look for a course curriculum that suits your requirements and needs. The syllabus of the course must also be up to date. Without appropriate course material, it will be impossible for you to imbibe the management skills the Executive MBA program aims to teach. Therefore, detailed course material and syllabus are essential for the students opting for this course. 

Course Schedule:

Since this course is a professional course, the timings for the program are quite flexible. This factor is especially beneficial for the students who are part-time students and are working simultaneously along with studying. Therefore, you must apply to an Executive MBA program with a flexible schedule. 

Inculcating Soft Skills:

Soft Skills is a must for professionals in the business field. You cannot network or grow your business or career without soft skills. An Executive MBA program aims to teach soft skills. Therefore, you must opt for a program that allows you to imbibe soft skills in your personality.

Exposure:

This factor is one of the primary things an Executive MBA program provides. Since the program's purpose is to benefit your career, you must look for a course that gives enough exposure to its students. This way, you will be able to experience new things. Subsequently, it will also enrich and diversify your work-life experiences. Your problem solving and management capabilities will also expand. National and International exposure is one of the most crucial things an MBA Executive program can offer its students to enhance their careers. 
Therefore, these are some of the most vital things you must know before considering pursuing an Executive MBA course. 
The Executive MBA program at Dayananda Sagar University is one of the most exemplary programs. It ensures the best faculty for teaching the course to professionals. The University also ensures an updated curriculum for the students and has flexible timings for part-time students. The program also aims at providing maximum international and national exposure to its students. It also offers numerous opportunities for the students to expand and uplift their careers. 
Thus, the Executive MBA program at Dayananda Sagar University provides enough exposure to its students and helps them in imbibing management and leadership skills. Hence, the Executive MBA Program plays a vital part in boosting a professional's professional life. It also increases the scope of their careers.
An MBA professional with at least two to five years of experience is preferable to apply for this program. This degree will also help them boost their educational background.