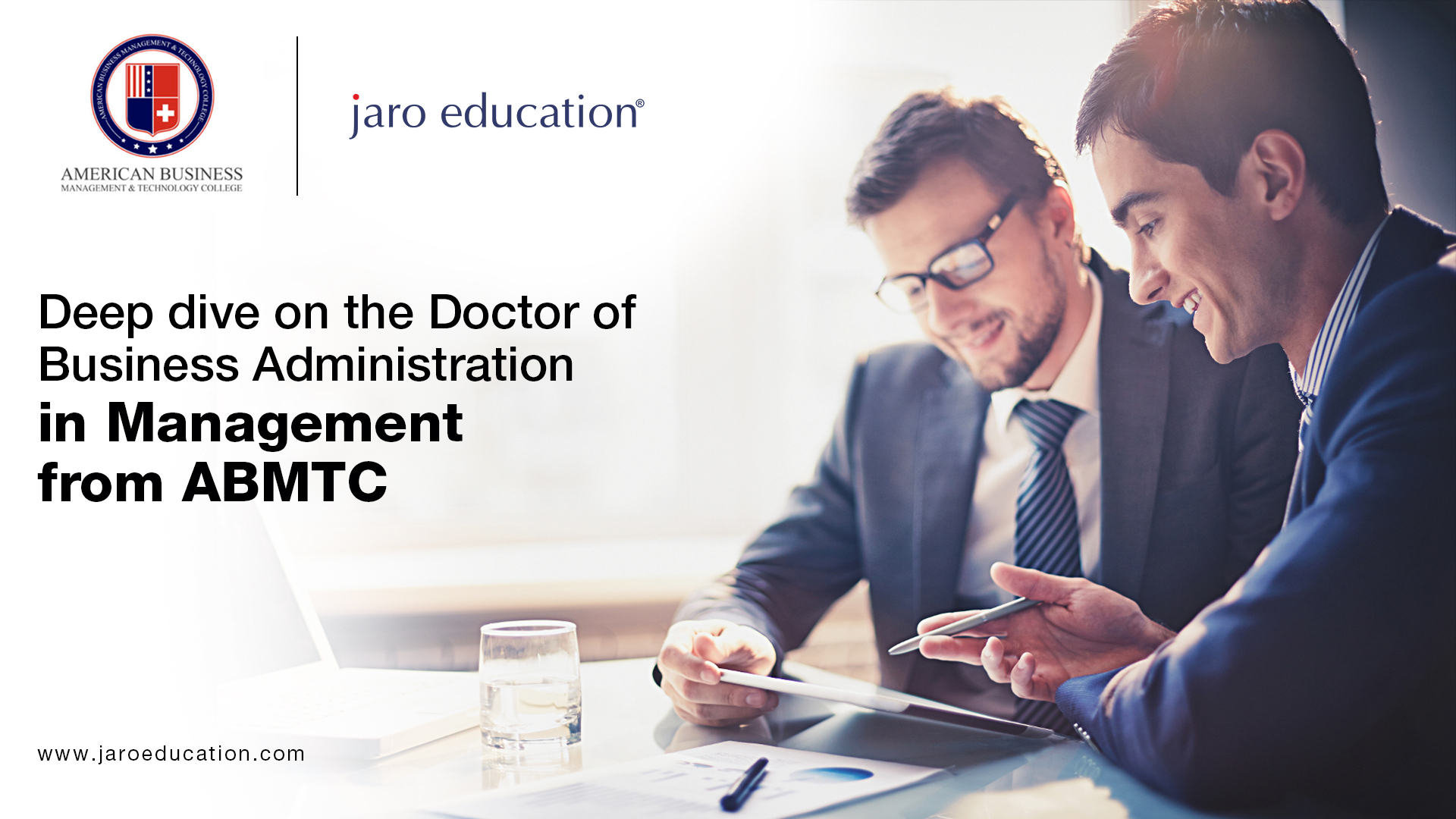 A Detailed Guide on Doctor of Business Administration Courses
Doctor of Business Administration courses offer aspirants the unique combination of advanced skill and knowledge proficiency, with stress on applied research.
A Doctor of Business Administration course emphasizes management work experience over education. It strengthens those business skills that will be highly relevant and practical in your career path.
Let's go deeper into what the degree entails and how it benefits you.
Benefits of choosing Doctor of Business Administration courses
The degree provides you with multiple benefits over other doctoral degrees, such as:
It enables you to contribute new business knowledge with real-world applications readily.

It can rapidly accelerate your career growth, especially if you are in executive and senior management roles.

It arms you with the practical skills to understand and

tackle challenges in real world scenarios

,

besides increasing your earning potential.

The

Doctor of Business Administration

degree opens up multiple career paths. The program includes

 senior-level leadership positions, C-level executives, management consultants, analysts, and human resources personnel in corporate companies, non-profit, and government organizations, besides lecturer or applied researcher positions.

With this degree, you can have a career in fields like marketing, accounting, finance, strategy, and operating management.

Alternatively, you can also go into writing, pedagogy, publishing business and management-related books, or private tutoring.
The DBA degree is therefore a globally recognized academic doctoral qualification that prepares you with immediately applicable day-to-day skills to benefit your organization and business. It trains you to think laterally, innovate, and solve problems.
Doctor of Business Administration course at ABMTC
The American Business Management and Technology College (ABMTC) offers an excellent program for attaining the degree of Doctor of Business Administration in India.
The program targets candidates with a Master's degree in management or an equivalent program from a recognized university. You must have a GPA of over 2.5 or its equivalent. The course is for two years, with 60 credit hours. It consists of 15 courses and one dissertation of 15 credit hours.
Why consider ABMTC for a Doctor of Business Administration course?
ABMTC's Doctor of Business Administration course also comes with its own set of benefits:
The program design consists of the expertise and insights from experienced leading business practitioners and academic experts.

The

Doctor of Business Administration

degree by ABMTC aims to deliver its aspirants with in-depth theoretical and applied knowledge through its well-experienced and accomplished faculty.

The program covers current and emerging methodologies, complex business management theories, and risk management techniques. These will emphasize leadership and advanced decision-making skills.

It offers an internationally recognized business qualification. The course enjoys full accreditation by the World Certification Institute (WCI) – a global certifying body that grants credential awards to individuals and accredits courses of organizations. Further, you can apply for higher credentials such as World Certified Specialist Professional (WCSP).

Being an online program, it offers flexible timings and schedules for everyone. Any eligible candidate can pursue ABMTC's

Doctor of Business Administration course in India

.
ABMTC has these aims in mind when it comes to its Doctor of Business Administration program:
Design comprehensive research that helps the professional with in-depth knowledge of business and management

Critically evaluate business research studies for assessing their applicability and quality in enhancing effective business management and problem-handling

Evaluate functional and cross-functional management approaches, and derive management research and practices

Explain the principles of the qualitative and quantitative research methods frequently used in business research, and apply them to solve current business management problems

Apply professional ethics appropriately and consistently
In conclusion
With such critical, practical benefits, you cannot go wrong pursuing a DBA if you are interested in creating a name for yourself in business management. Accelerate your career growth and earning potential with the globally renowned Doctor of Business Administration program at ABMTC.
Subscribe to our Jaro Education's blog and stay updated with the latest information.