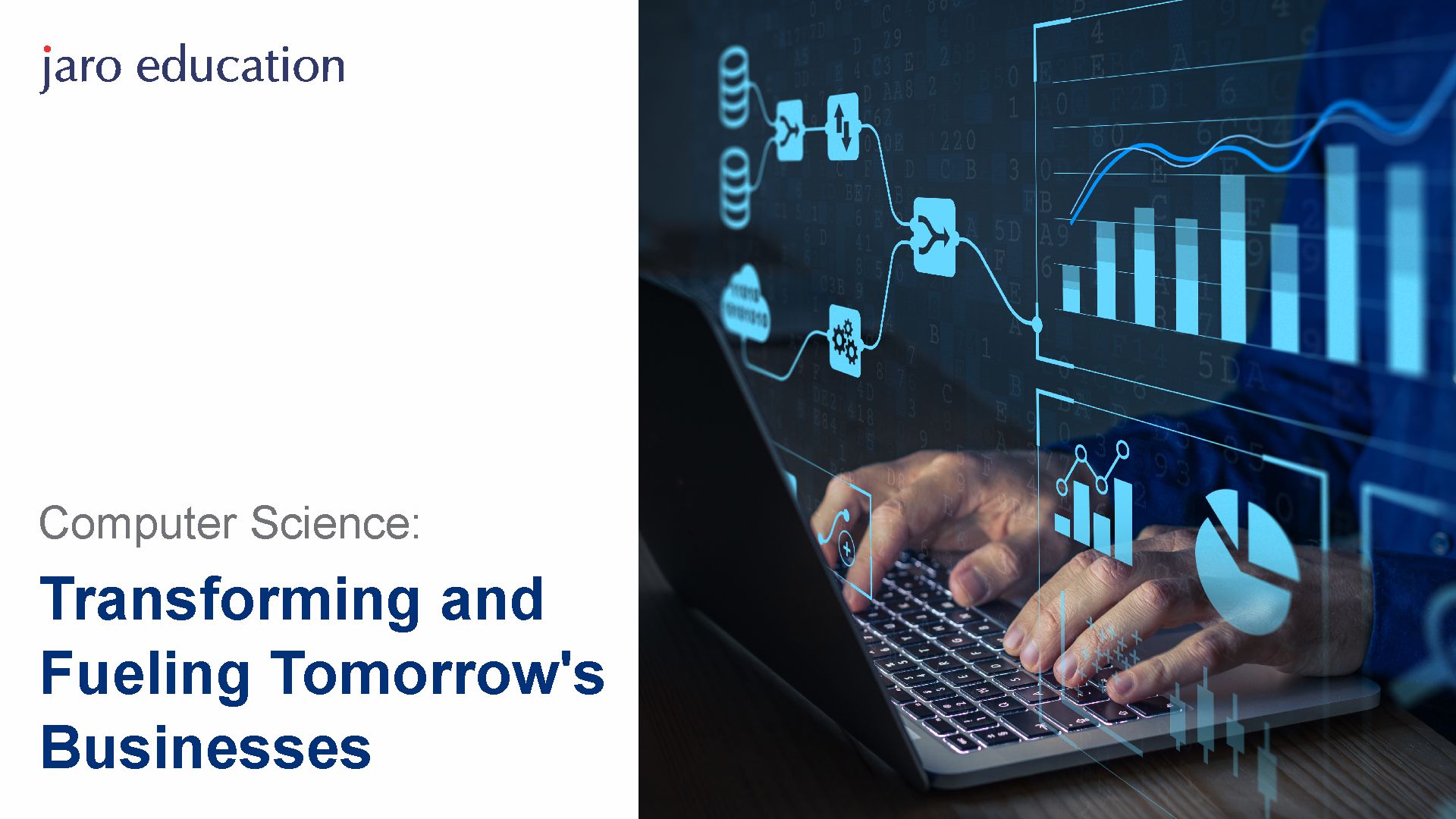 Computer Science is getting popular day by day. It is transforming and fueling tomorrow's business through its use in every field. As we all know, IT and artificial intelligence have taken their place all over the world. The use of digital technology is making a lot of things easier and saves a lot of time. 
Hence, M.Sc. in Computer Science opens up more and more career opportunities for today's generation. As per the Bureau of Labor Statistics, the computer science and IT sector are currently one of the highest and fastest-growing fields worldwide.
The ever-changing technology and the demand of potential candidates for the changed expertise are the main reasons for the growing job options for professionals who opt for a Master's Degree in Computer Science. Therefore, pursuing a degree in computer science would be a wise choice for students as its scope is vast and offers ample opportunities to learn and explore.
Scope of M.Sc. in Computer Science
A student who has successfully attained a degree of Master of Science in Computer Science can apply for jobs both in the private and government sectors. If you are a graduate in computer science, there are several job options in IT. These sectors are rapidly growing. It is a popular choice among graduates and postgraduates.
Candidates can apply for jobs as per their talent, skills, and passions. Listed below are the positions one can apply for and their average package per year:
Computer Engineer: INR 14.5 Lakh
Software Developers: INR 5.5 Lakh
Web Designers: INR 2.7 Lakh
Information Security Manager: INR 16 Lakh
Web Developers: INR 3 Lakh
Computer System Analysts: INR 4.5 Lakh
Computer Network Architect: INR 19 Lakh
Source: Payscale
Computer Science in Research:

In the scientific community, computer science is making significant progress. It is capable of handling enormous amounts of data and processing it faster than human minds. This makes it ideal for studies using large amounts of data from several sources.



Computer science in Cyber Security:

Another sector that benefits from computer science is cybersecurity. The threat of hackers is growing more important as businesses move their data to IT networks and the cloud. An organization may be wrecked by a single strike. Organizations are investing heavily in cybersecurity to protect their data and resources. With the perfect balance of independent and supervised study material of IU International University of Applied Sciences, you can find new techniques to use computer science in Cyber security.

Computer science in Data Analysis:

AI and machine learning may help a lot with data analysis. AI algorithms are capable of developing over time, and as a result, their accuracy and precision improve. Data analysts may use AI to assist them in handling and analysing huge datasets. Without putting forth a lot of effort, AI can spot patterns and insights that human eyes miss. Furthermore, it is more scalable and faster at doing so. Google Analytics, for example, includes Analytics Intelligence, which employs machine learning to assist webmasters in gaining insights about their websites more quickly.
Professionals opting for M.Sc. in Computer Science will find themselves learning the advanced and new prospects related to the stream. Acquisition of such knowledge will lead to excellent career prospects in the IT sector. The IT sector is a fast-growing industry, and its scope is increasing day by day.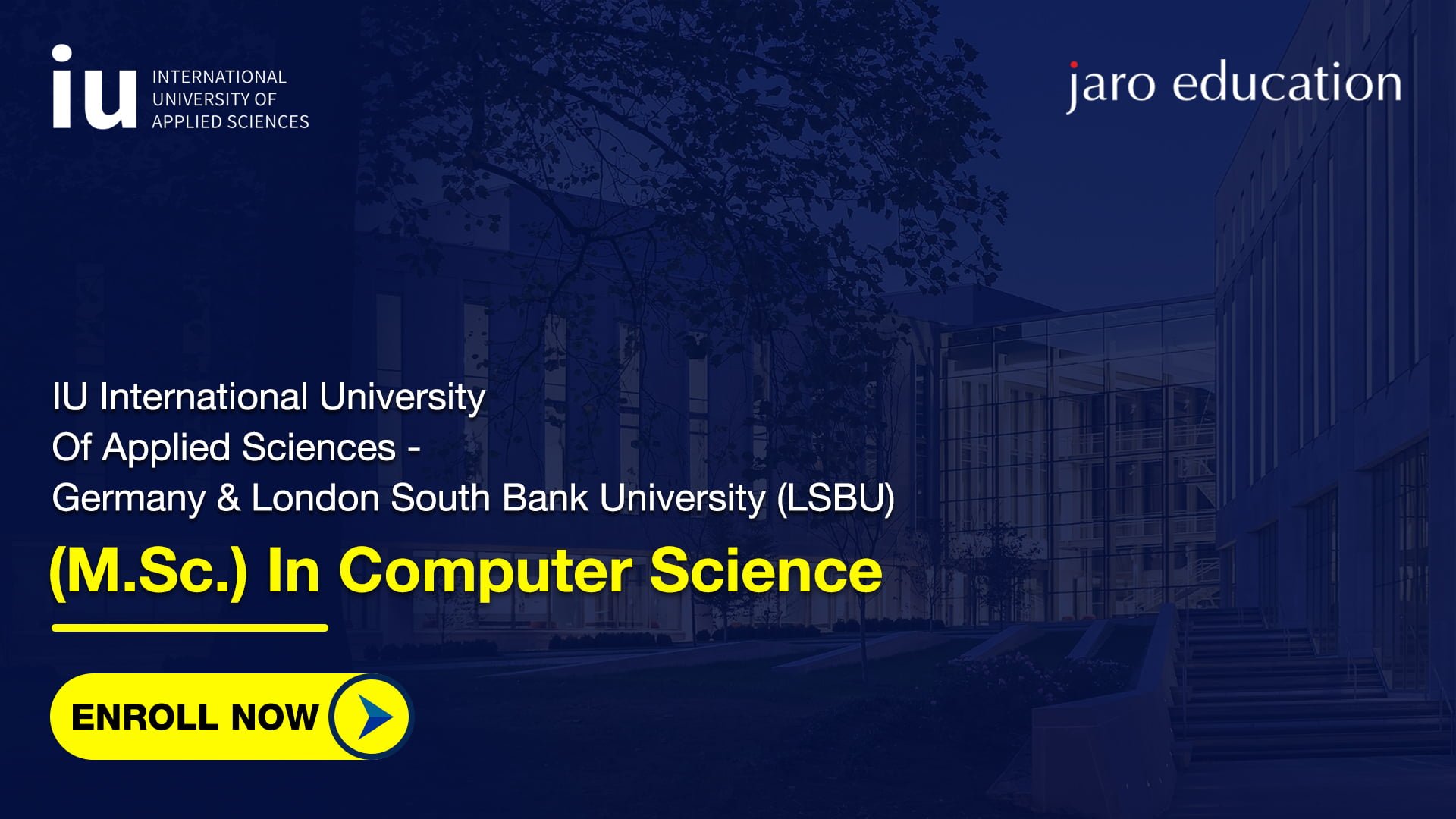 ​​How does Computer Science help businesses in their functioning?
Most business rely on computer science skills and IT to ensure that their network of computer is functioning properly. The IT department has three main areas of concern in businesses, that includes governance of the company's technological systems, functionality of the systems overall and maintenance of the infrastructure. In addition, the computer science departments work internally on computer hardware and software, taking the business several notches higher.
About Master's Degree in Computer Science
M.Sc in Computer Science offers ample growth opportunities, and the program itself is a thing that learners should explore as it offers everything related to computer science. Its features are:
The program is a combination of both theory and practice for students to understand things deeply and practically.

The whole program is available online for the convenience of students.

It connects candidates to the global network of more than 400 alumni working in the computer science and IT sector.

The campus comprises industry experts and science faculty for candidates to learn from them.
Why IU International University of Applied Sciences?
The IU International University of Applied Sciences is the top-rated and most awarded university all over the world. It is globally accepted and certified by the German Accreditation Council. The university offers a perfect blend of theory and practical knowledge and deep dive into programming and technical skills. 
M.Sc. degree in Computer Science at IU (Germany) is a 2-year degree course that develops statistical and fundamental knowledge. The institute offers its student's industry visits for real-life expertise and practice. It is an online course that makes it even more convenient for students to study anywhere they are comfortable.
This interdisciplinary program offers an up-to-date curriculum that focuses on AI, data science, and cybersecurity. It allows you to dive deep into cybersecurity and data protection to gather all the information about network system analysis and computer science to impact society. After completing the M.Sc. in Computer Science, you'll have ample job opportunities and a life-long career in the field of computer science.
Wrapping-Up
Computer science is going to be the future of the world. It is already fueling and transforming business from every aspect. Companies from today's era rely on computer science to allure and gather data; they use computer science in every way possible. Hence, earning a Master of Science Degree Programme in Computer Science would be the right choice for you!
Are you are a graduate in the field of computer science? It is the right time for you to enroll for a Master of Science in Computer Science from IU International University of Applied Sciences. Upgrade your skills with IU professional alumni. It offers study materials online to learn from wherever you feel comfortable.