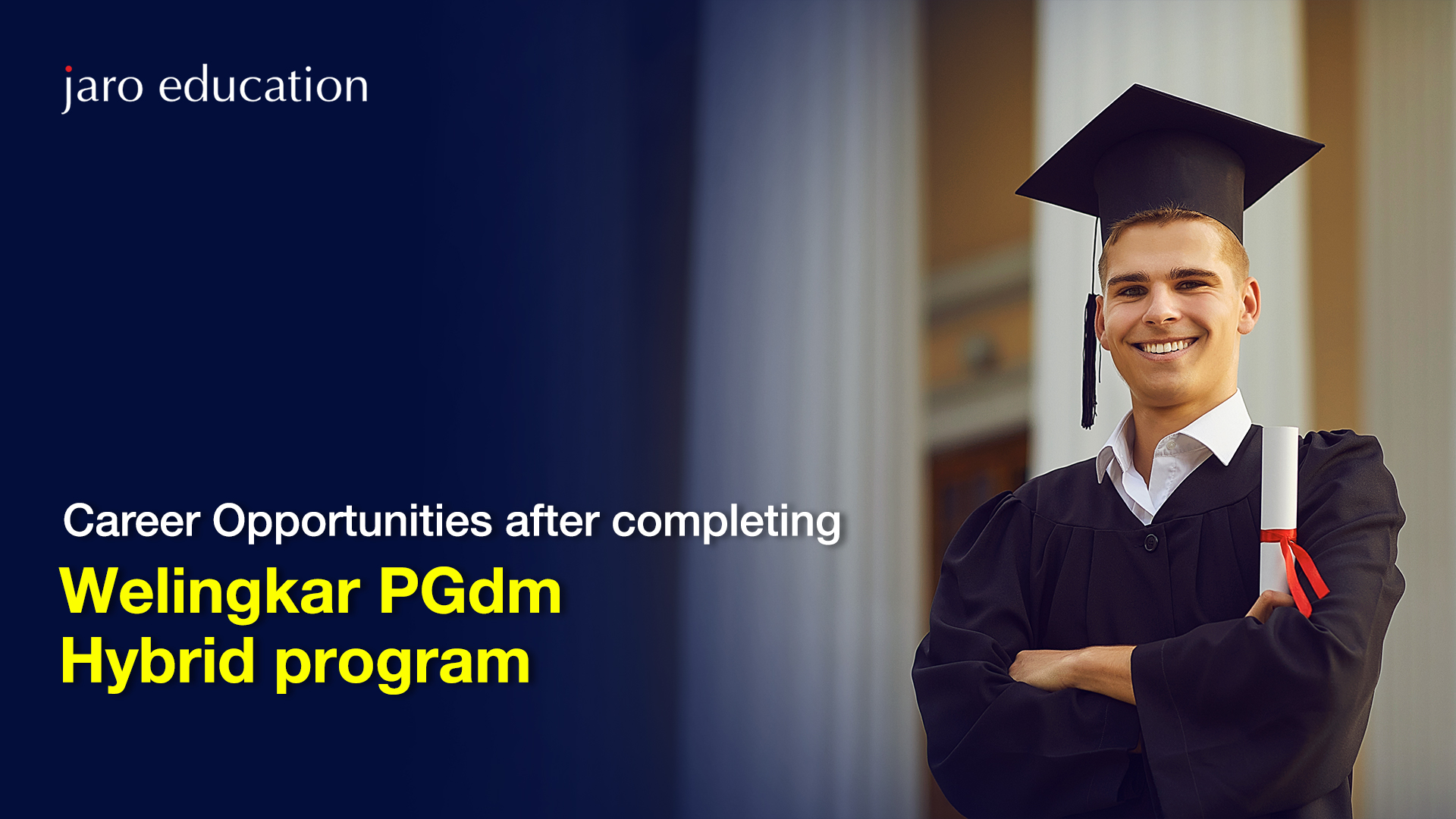 In the world of increased competition, one must have the apt set of skills to be the best version of themselves. One must not just have a degree but also have the right value proposition for the company/sector where they are willing to give their time and dedication. Hybrid Post Graduate Diploma in Management – Welingkar Institute of Management adds more value to a candidate's credentials. It provides them with an opportunity to pursue knowledge in their preferred field from a premier institute. It helps mold them into future leaders with the required tools like a vast online library, workshops, and virtual classroom facilities. The best part is that there are many specialization options in the Hybrid Post Graduate Diploma in Management – Welingkar Institute of Management degrees. However, there is no denying the fact that, presently, it is quite difficult to pursue higher studies alongside a job. The 2-year Hybrid PGDM courses give the flexibility to learn anytime from anywhere. Welingkar Institute of Management- Hybrid PGDM provides 18 specialization options that help students or working professionals succeed in their respective fields.
Scope of Hybrid PGDM course in the present time
Students or professionals will have multiple career opportunities while pursuing the Welingkar Hybrid PGDM. The course provides various scopes for the candidate. There are different avenues for a marketing student across Mumbai, Hyderabad, Chennai, Delhi, and Bangalore. After completing the Hybrid PGDM program from this reputed institute, one can explore many job opportunities.
Here are some of the top career options in a Hybrid PGDM and their pay scale:
In this digital world, brand building and promotion are the most crucial aspects of marketing. Brand managers are essentially responsible for media management and advertising. You get to display the brand to the target audience as well. It is a dynamic field that is quite different from sales that often becomes monotonous and hectic. The average pay skill of a brand manager is around INR 6 lakhs per annum for the initial two years, depending on the organization. It is supposed to rise above INR 8 to 10 lakhs in the following years.
Market research analysts can work in retail, entertainment, FMCG, etc. Here, the professionals are responsible for analyzing the present market patterns and work according to the existing trends. They help in coming up with innovative and effective marketing strategies. Market analysts also design surveys and research methodologies to gather additional individuals with analytical mindsets and research interests who will find this role more suitable. The average pay scale for a market analyst is INR 5 to 6 lakhs based on the organization. As they reach the senior level post, the salary can increase to INR 15 to 20 lakhs.
Digital marketing is one of the most preferred career options for students with the Hybrid PGDM program. One such opportunity will have a continuous purpose; however, the approach is progressive. There are specific things that come under digital marketing, such as social media marketing, search engine optimization, web content marketing, pay-per-click, and more. These are useful for both B2C and B2B businesses. Digital marketing is particularly suitable for those looking forward to technological growth in the market. The salary of digital marketers in the initial years is around INR 5 lakhs per annum. As they gain more knowledge and experience, they can earn up to INR 8-10 lakhs per annum.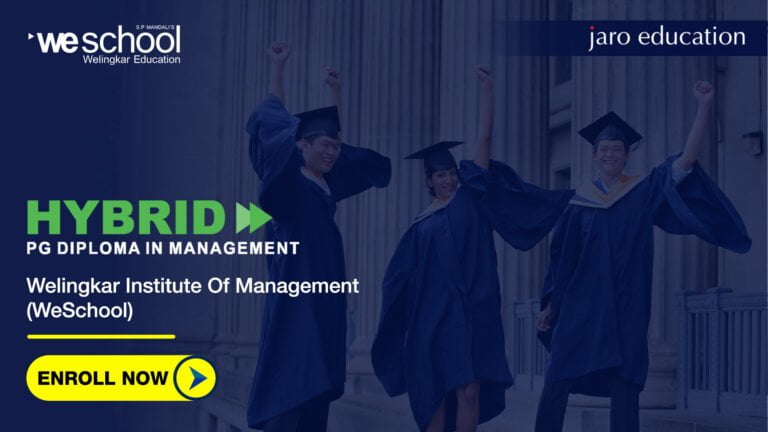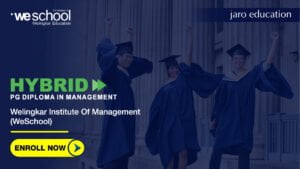 These individuals are responsible for providing the best investment ideas to people with high net worth. Fund managers help in efficiently managing their money. It is a thrilling job role. One needs to understand how the market works and should not be afraid of taking a risk. Specialization Hybrid PGDM program in finance can help you become a successful fund manager with an average salary of INR 24 lakhs per annum.
It is always essential that a student has sound and stellar recommendations before taking any step in their academic or professional career. Experts always recommend valuing aspirations and interests before joining any industry. WeSchool- Hybrid PGDM helps upscale an individual to achieve new job roles and work consistently in the present age. However, one needs to have a definite mindset before enrolling in a Hybrid PGDM. The experts help guide them in learning the different aspects of management through the Hybrid PGDM program.
FAQs
How valuable is a WeSchool – Hybrid PGDM program?
Welingkar is a reputed B-school with over four decades of experience in the management industry. The AICTE approved Hybrid PGDM hybrid program is tailor-made to suit the needs of working professionals and executives who cannot take part in a full-time PGDM hybrid program.
Can commerce students do WeSchool – Hybrid PGDM PGDM hybrid courses?
Students from any field with a valid undergraduate degree can enroll for the WeSchool – Hybrid PGDM. There are 18 different specialization options for the candidates.
What is the eligibility for the WeSchool – Hybrid PGDM? 
Candidates must have a good undergraduate degree from an approved university to enroll in a WeSchool – Hybrid PGDM Program.
What is the duration length of the WeSchool – Hybrid PGDM Program?
The duration of WeSchool – Hybrid PGDM is two years.