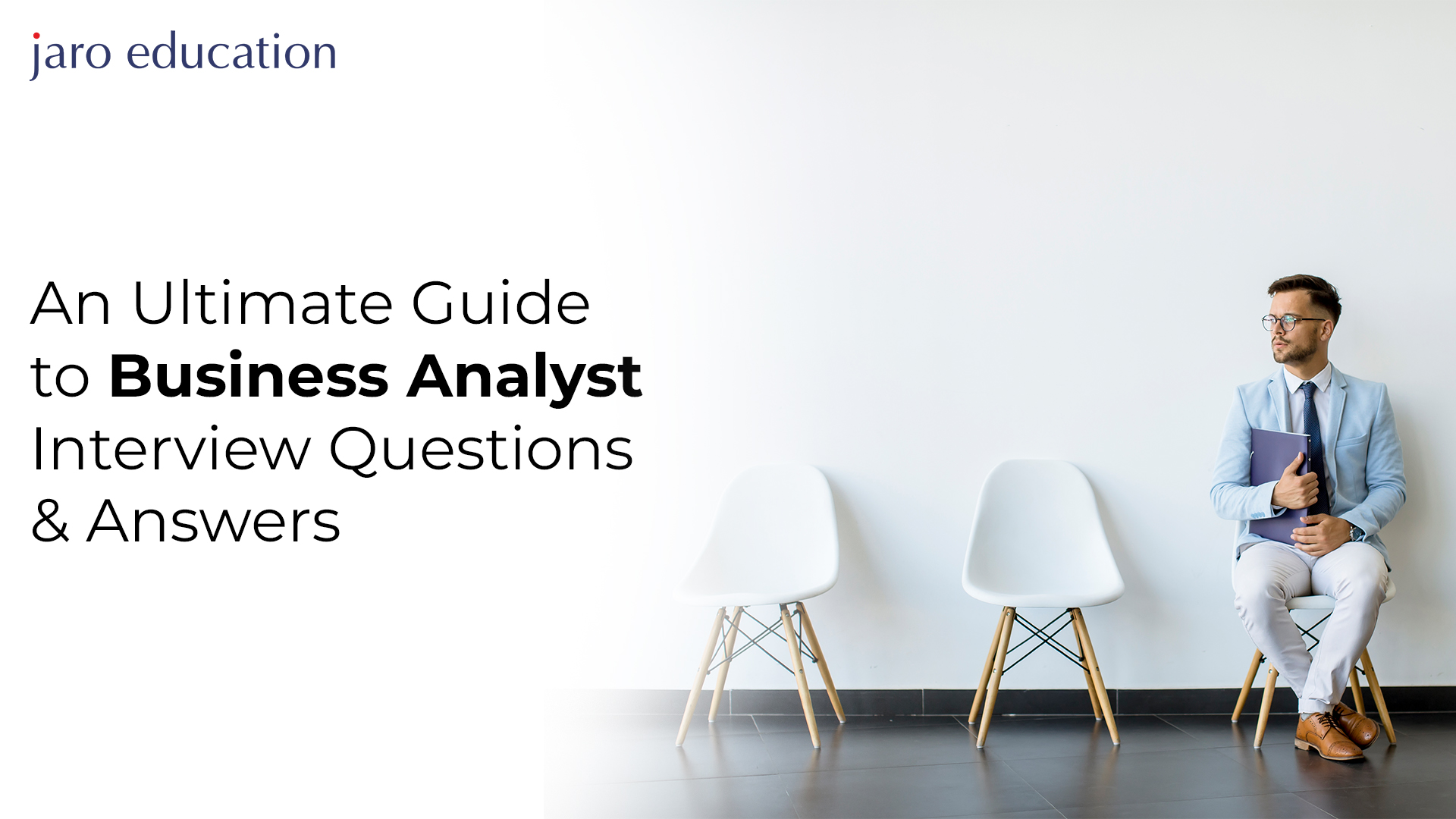 Are you a Business Analyst looking to ace your next interview? Look no further! This Ultimate Guide to business analyst interview questions is designed to give you the edge you need to succeed. Whether you are a fresh graduate or an experienced professional, this guide will provide you with all the information you need to prepare for the different types of business analyst interviews. This guide will provide you with a comprehensive overview of the business analyst interview process, from the types of business analyst interview questions employers may ask to the best ways to answer them. We'll also discuss the most important skills for a Business Analyst and how to demonstrate them effectively. With this guide, you'll be able to confidently and competently answer any Business Analyst interview question and secure the job of your dreams.
Q: What made you decide to become a business analyst?
A: I have always been passionate about understanding the inner workings of businesses, and I have a keen eye for spotting opportunities for improvement. As a business analyst, I get to combine my analytical skills with my creative problem-solving abilities to help organisations reach their goals. I take great satisfaction in helping to identify and solve problems and I find it incredibly rewarding to be part of a team that works together to create positive change.
Q: What are some of the core competencies that a business analyst is required to have?
A: Skills required to become a successful business consultant include problem-solving and analytical skills, as well as communication and project management skills. Candidates must also possess a solid understanding of business processes, industry trends, and technology. They must also be able to communicate effectively in both written and oral forms.
Q: What steps do you take to stay updated on the latest business trends?
A: Follow business-focused social media accounts and attend relevant conferences and seminars. Read books and publications written by experts in the field. Participate in online forums and discussion groups. Take advantage of free webinars and virtual events.
Q: What is the difference between the analysis and design models?
A: The analysis model is a representation of the problem domain used to analyse the problem and determine what needs to be built. It includes diagrams and models that describe the system and its components, data, and processes. The design model represents the solution domain, which is used to design the system. It includes diagrams and models describing the components, data, and processes used to build the system. It also includes architectural diagrams, database models, user interface designs, and detailed system components and process descriptions.
Q: What does UML stand for?
A: UML stands for Unified Modeling Language.
Q: What is Pareto Analysis?
A: Pareto Analysis is a technique used in decision-making to prioritise a list of activities or items based on their importance. It is based on the principle of Pareto Principle, or the 80/20 rule, which states that 80% of the effects come from 20% of the causes. Pareto Analysis is used to identify the most significant issues or problems that need to be addressed in order to achieve the best results.
Q: Define BPMN Gateway?
A: A BPMN gateway is a type of flow control object used to control the flow of tokens between different branches of a process. It is used to decide which path the process should take based on a condition or conditions. It is similar to a decision node in that it can be used to decide which path to take, but it is more powerful and capable of evaluating more complex conditions.
Q: As a business analyst, are some of the technical and non-technical tools you must use regularly?
A: Technical Tools:
-Data Analysis and Visualization Software (Tableau, Power BI, etc.)
-Database Management Software (MySQL, Oracle, etc.)
-Programming and Scripting Languages (Python, R, Java, etc.)
-Business Intelligence and Reporting Tools (SAP Business Objects, SAS, etc.)
-Statistical Analysis Tools (SPSS, Minitab, etc.)
Non-Technical Tools:
-Requirements Gathering and Documentation Tools (MS Visio, Excel, etc.)
-Project Management Software (MS Project, JIRA, Trello, etc.)
-Business Process Modeling Software (MS Visio, BPMN, etc.)
-Business Process Automation Tools (MS Flow, Zapier, etc.)
-Decision-Making Tools (SWOT Analysis, PESTEL Analysis, etc.)
Q: What is black box testing?
A: Black box testing is a type of software testing that examines the functionality of an application without peering into its internal structures or workings. This method of testing can be applied to virtually every level of software testing: unit, integration, system, and acceptance. It focuses on testing how the system reacts to inputs and validates the outputs according to the requirements. It is also referred to as behavioral testing or functional testing.
Q: What do you know about RUP Methodology?
A: RUP (Rational Unified Process) is a popular software development methodology created by Rational Software. It is an iterative, incremental process framework that provides a disciplined approach to assigning tasks and responsibilities within a development team. RUP is based on the Unified Modeling Language (UML) and consists of best practices that enable developers to produce high-quality software applications. RUP is designed to help teams manage their software development projects, allowing them to easily visualise and evaluate their development process's progress. RUP is especially useful for large, complex projects, as it allows teams to break down their tasks into smaller, more manageable pieces.
The Executive Program in Business Analytics from Adani Institute Of Digital Technology Management is an online business analytics course designed to give participants the skills and knowledge they need to become successful business analysts. Being the best business analytics course in India, the program provides participants with the knowledge and skills to develop, analyse, and interpret data and information to support business decisions. It also allows participants to learn the latest technologies and advancements in analytics and data science, as well as the principles and practices of analytics. Participants will also gain an understanding of the broader context of business analytics, including its role in organisational decision-making and the use of analytics in the development of strategies, products, and services. The program also covers the ethical implications of data and analytics and how to protect personal information.
Conclusion:
With the help of these business analyst interview questions, you can better prepare and impress the hiring manager. Additionally, take a look at some of Jaro Education's business data courses to lay a strong foundation for key data-driven topics in the industry.