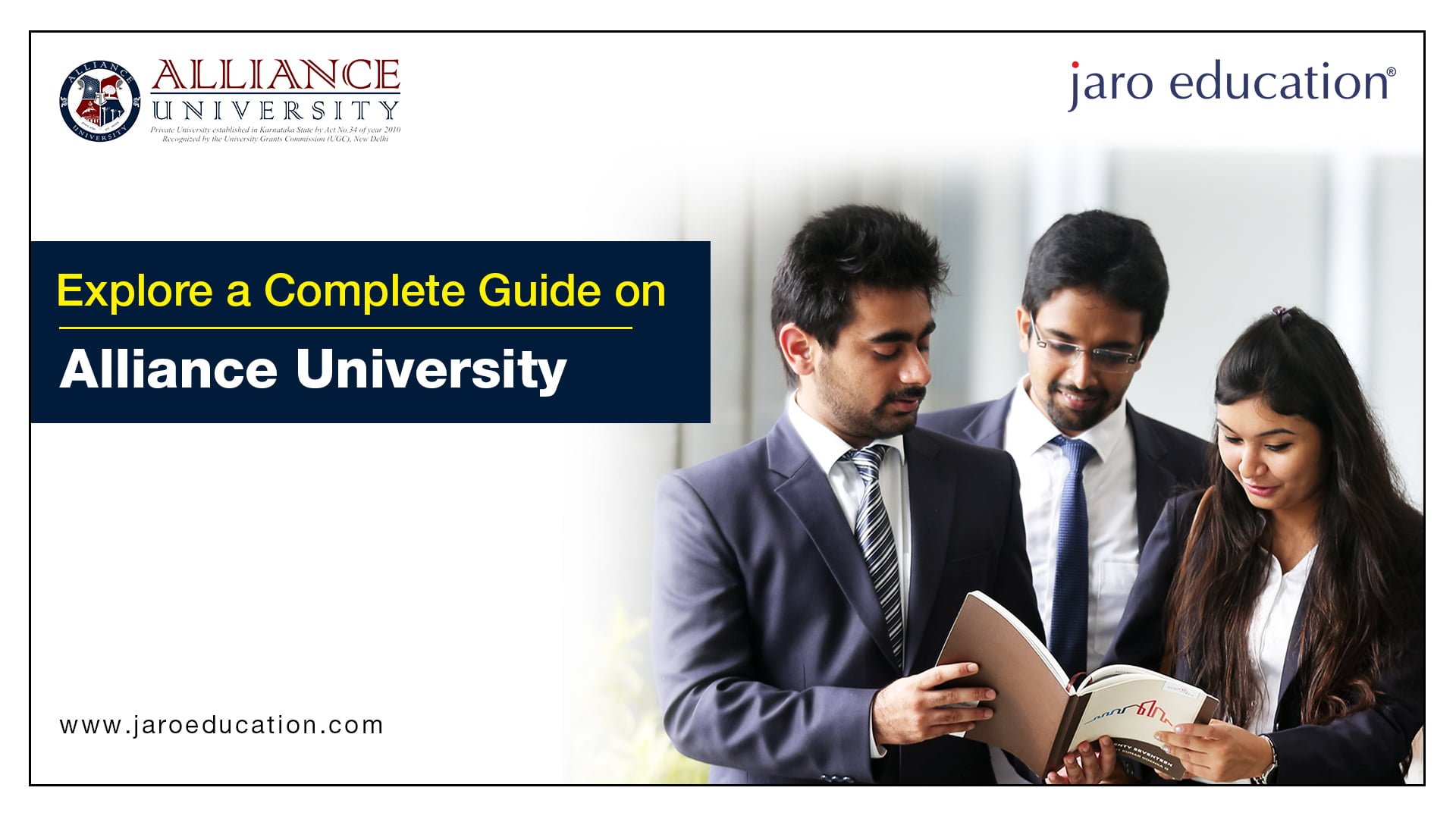 A Detailed Guide on Online Executive PGDM Programs from Alliance University
Introduction
Professionals in the world of management are constantly looking for new ways to upgrade themselves, whether its their knowledge, their abilities, or whether it's growth in terms of promotions and increments. It is abundantly clear that such goals can be achieved by pursuing the right course from the right university. Adding a good certification to one's resume helps in certifying their capability as a good manager. 
Completing a regular course can be a difficult step for an individual already employed. It is understandable when professionals choose to continue working instead of pursuing any post graduation program. Observing this trend, prominent universities across the globe have started offering programs in management that can be completed online, and in their own flexible time. The simple goal is to cater for a working professional and their primary responsibilities.
Alliance University is an AICTE and UGC-approved university, one of the top 10 private B-schools in India. Here are some more reasons why the Executive PGDM Program at Alliance University is an excellent choice for you:
1. Suitable for busy professionals
Lack of time is a significant hurdle for working professionals to pursue a full-time MBA. They can avail all the benefits of a full-time course in a shorter time period by choosing to pursue an Executive Management Course. This Executive PGDM program by Alliance University is one such course, offering a 16 months long program for working professionals.

2. Focus on practical aspects of work culture
The Executive PGDM course is designed to inculcate leadership qualities in the candidates. The cutting-edge curriculum is a perfect mixture of contemporary concepts and progressive aspects, resulting in all-around development.

3. Learning outcomes
The Executive PGDM program by Alliance University strives to provide an interactive environment for its candidates, while maintaining a pace set by the candidate itself. The course aims to blend contemporary and progressive topics using a modern, industry-relevant curriculum, delivered by accomplished faculty and senior industry professionals.

4. An opportunity to grow
The program helps working professionals from diverse backgrounds come together. They get a chance to interact and learn from the experience of others. Senior industry professionals deliver the lectures. Besides this, the experienced faculty members in the Executive Development Programs of the university are readily available to clarify doubts and help candidates have conceptual clarity.
Details about the Executive PGDM program
Since Alliance University is one of the best private institutes for pursuing management courses, it is important to understand that the university will have certain criteria and a process for participating in this program.
Working professionals with two years of experience after graduating from any nationally or internationally recognized university are eligible for admission into this program.
The course offers the following specializations to the candidates:
Marketing Management

Financial Management

HR Management

Project Management

Information System Management

International Business Management

Lean Operations Management

Business Analytics
Conclusion
We all strive for success.
But in a world so competitive, it is important for us to find the right way to the top.
Considering management, the only logical step to progress in this field is to gain expertise, experience and better qualifications. For working professionals, expertise and experience are already a part of them. Adding a good certification is therefore the next logical step. 
The Executive PGDM program neatly factors in here, providing a good education and catering to the needs of a professional. Alliance University is a recognized and renowned university, which brings a modern curriculum to the table and delivers it through experienced faculty.
To know more about the Executive PGDM Program by Alliance University or other such programs, subscribe to our blog.