[vc_row][vc_column][vc_column_text]

7 Reasons You Should Go for a Digital Strategy and Marketing Analytics Course
All ambitious professionals are looking to make their skills relevant to the digital technology era. In such a scenario, a structured digital marketing strategy course from a reputed university can not only help you pick up the most relevant skills but also acquire the credentials respected within your current organization and beyond.
While one learns various aspects of digital marketing informally through exposure to multiple tasks, entry into some areas is still difficult. Getting a formal education can be an entry ticket into many more job profiles. From the learning point of view, a structured digital marketing analytics course helps get a management perspective of digital marketing, analytics, contemporary market research, brand personalities, development of digital strategies, and more. A structured approach with various exercises, student presentations, and dissertations ensures that participants are adequately ready to be in crucial boardroom meetings.
Key Reasons to Pursue a Digital Strategy and Marketing Analytics Course
There are many advantages to go for a professional digital marketing strategy course. 
Let us consider the seven key benefits of the IIM Nagpur- PG Certification Programme in Digital Strategy and Marketing Analytics:
A well-researched course designed to polish your skill in all areas related to digital marketing.

Faculty trained in each subject will mentor you throughout the course duration.

A strategy course in

Digital Strategy and Marketing Analytics

trains you for leadership roles within almost all organizations. It is an area that impacts a company, whether it is a traditional brick and mortar firm or a tech startup.

Formal recognition of training helps in multiple ways. It adds weight to your resume, confirms your willingness to skill yourself to your current employer. 

Becoming part of vibrant, impactful alumni is a key reason to do a course. A PG Certificate Programme in Digital Strategy and Marketing Analytics from IIM Nagpur conducted over 9 months gives you the chance to form close ties with the institution and its alumni. You are also formally inducted into the alumni association.

Industry experts are directly involved in conducting this PG Certificate Programme in Digital Strategy and Marketing Analytics. This enables participants to gain real learning on digital marketing competencies relevant today. 

Unlike crash courses, learning by using all essential and pedagogical tools is possible in a course like this. Workshops, case studies, group assignments, presentations, simulations, lectures, role-plays, and dissertations are all tools utilized to ensure that every participant imbibes the lessons.
A holistic study of digital strategies
This nine-month interactive programme gives you enough time to learn the subject holistically. The duration is also suitable for imbibing and honing key skills in the area so that the learning is concrete, substantial, and enough to build confidence. 
FAQs
What is a Digital Strategy and Marketing Analytics programme?
It is an interdisciplinary programme developed for working executives who comprehensively seek to upskill their digital strategy and marketing analytics game. This is a course relevant to professionals from all industries.
What do you learn from Digital Strategy and Marketing Analytics programme? 
By undertaking this course, a manager becomes future-ready by learning contemporary strategic marketing. You acquire a thought leadership level understanding of digital marketing strategy and become ready to drive innovation within your organization. Case studies, hands-on simulations, lectures, role-plays, workshops, and presentations help participants acquire meaningful learning.
Is a Digital Strategy and Marketing Analytics programme good for your career? 
This is the decade of the digital revolution, and competence in technology has a huge impact on one's career. A digital strategy course is structured to help managers undertake leadership positions in the best organizations. Undertaking a course delivered by IIM Nagpur gives you an edge in the job market.
What is the average salary after completing the PG Certificate Programme in Digital Strategy and Marketing Analytics?
The salary varies depending on your industry, your past work experience, current job market scenario, and the country in which you are based. Also, if you are applying for the top jobs worldwide, undertaking a programme at IIM Nagpur will be in your favour, as it is a brand that is welcome for leadership roles across the world. 
Conclusion
Undertaking the right digital marketing strategy course can significantly enhance your career. The PG Certificate Programme in Digital Strategy and Marketing Analytics offered by IIM Nagpur has all the ingredients necessary to make a tremendous upskilling program and is why it is a popular course amongst managers. With technology usage scaling unprecedented heights during and after the pandemic, this is a course that makes your skills highly relevant today.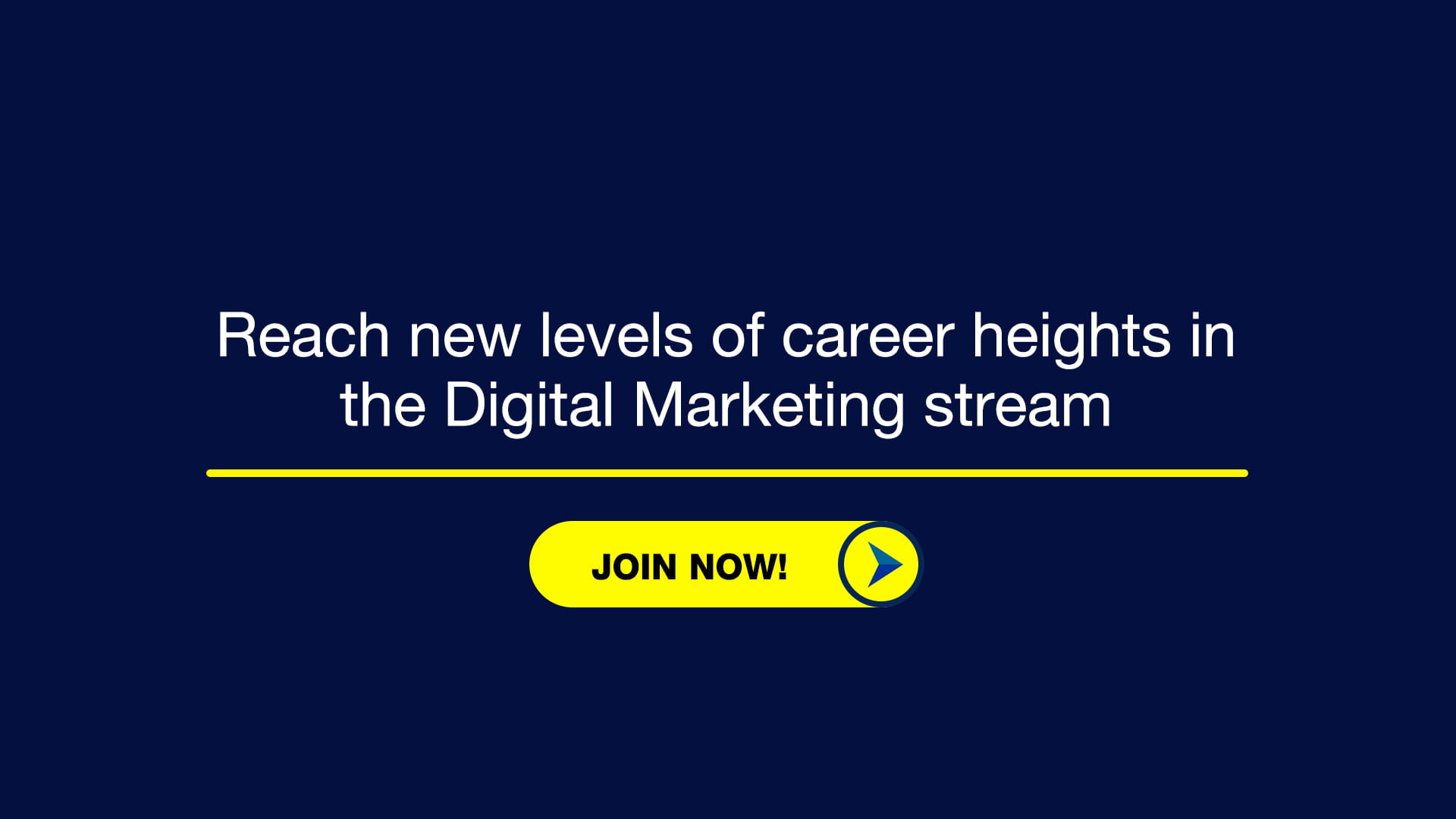 [/vc_column_text][vc_raw_html]JTNDc2NyaXB0JTIwdHlwZSUzRCUyMmFwcGxpY2F0aW9uJTJGbGQlMkJqc29uJTIyJTNFJTdCJTIyJTQwY29udGV4dCUyMiUzQSUyMmh0dHBzJTNBJTJGJTJGc2NoZW1hLm9yZyUyMiUyQyUyMiU0MHR5cGUlMjIlM0ElMjJGQVFQYWdlJTIyJTJDJTIybWFpbkVudGl0eSUyMiUzQSU1QiU3QiUyMiU0MHR5cGUlMjIlM0ElMjJRdWVzdGlvbiUyMiUyQyUyMm5hbWUlMjIlM0ElMjJXaGF0JTIwaXMlMjBhJTIwRGlnaXRhbCUyMFN0cmF0ZWd5JTIwYW5kJTIwTWFya2V0aW5nJTIwQW5hbHl0aWNzJTIwcHJvZ3JhbW1lJTNGJTIyJTJDJTIyYWNjZXB0ZWRBbnN3ZXIlMjIlM0ElN0IlMjIlNDB0eXBlJTIyJTNBJTIyQW5zd2VyJTIyJTJDJTIydGV4dCUyMiUzQSUyMkl0JTIwaXMlMjBhbiUyMGludGVyZGlzY2lwbGluYXJ5JTIwcHJvZ3JhbW1lJTIwZGV2ZWxvcGVkJTIwZm9yJTIwd29ya2luZyUyMGV4ZWN1dGl2ZXMlMjB3aG8lMjBjb21wcmVoZW5zaXZlbHklMjBzZWVrJTIwdG8lMjB1cHNraWxsJTIwdGhlaXIlMjBkaWdpdGFsJTIwc3RyYXRlZ3klMjBhbmQlMjBtYXJrZXRpbmclMjBhbmFseXRpY3MlMjBnYW1lLiUyMFRoaXMlMjBpcyUyMGElMjBjb3Vyc2UlMjByZWxldmFudCUyMHRvJTIwcHJvZmVzc2lvbmFscyUyMGZyb20lMjBhbGwlMjBpbmR1c3RyaWVzLiUyMiU3RCU3RCUyQyU3QiUyMiU0MHR5cGUlMjIlM0ElMjJRdWVzdGlvbiUyMiUyQyUyMm5hbWUlMjIlM0ElMjJXaGF0JTIwZG8lMjB5b3UlMjBsZWFybiUyMGZyb20lMjBEaWdpdGFsJTIwU3RyYXRlZ3klMjBhbmQlMjBNYXJrZXRpbmclMjBBbmFseXRpY3MlMjBwcm9ncmFtbWUlM0YlMjAlMjIlMkMlMjJhY2NlcHRlZEFuc3dlciUyMiUzQSU3QiUyMiU0MHR5cGUlMjIlM0ElMjJBbnN3ZXIlMjIlMkMlMjJ0ZXh0JTIyJTNBJTIyQnklMjB1bmRlcnRha2luZyUyMHRoaXMlMjBjb3Vyc2UlMkMlMjBhJTIwbWFuYWdlciUyMGJlY29tZXMlMjBmdXR1cmUtcmVhZHklMjBieSUyMGxlYXJuaW5nJTIwY29udGVtcG9yYXJ5JTIwc3RyYXRlZ2ljJTIwbWFya2V0aW5nLiUyMFlvdSUyMGFjcXVpcmUlMjBhJTIwdGhvdWdodCUyMGxlYWRlcnNoaXAlMjBsZXZlbCUyMHVuZGVyc3RhbmRpbmclMjBvZiUyMGRpZ2l0YWwlMjBtYXJrZXRpbmclMjBzdHJhdGVneSUyMGFuZCUyMGJlY29tZSUyMHJlYWR5JTIwdG8lMjBkcml2ZSUyMGlubm92YXRpb24lMjB3aXRoaW4lMjB5b3VyJTIwb3JnYW5pemF0aW9uLiUyMENhc2UlMjBzdHVkaWVzJTJDJTIwaGFuZHMtb24lMjBzaW11bGF0aW9ucyUyQyUyMGxlY3R1cmVzJTJDJTIwd29ya3Nob3BzJTJDJTIwYW5kJTIwcHJlc2VudGF0aW9ucyUyMGhlbHAlMjBwYXJ0aWNpcGFudHMlMjBhY3F1aXJlJTIwbWVhbmluZ2Z1bCUyMGxlYXJuaW5nLiU1Q24lMjIlN0QlN0QlMkMlN0IlMjIlNDB0eXBlJTIyJTNBJTIyUXVlc3Rpb24lMjIlMkMlMjJuYW1lJTIyJTNBJTIySXMlMjBhJTIwRGlnaXRhbCUyMFN0cmF0ZWd5JTIwYW5kJTIwTWFya2V0aW5nJTIwQW5hbHl0aWNzJTIwcHJvZ3JhbW1lJTIwZ29vZCUyMGZvciUyMHlvdXIlMjBjYXJlZXIlM0YlMjAlMjIlMkMlMjJhY2NlcHRlZEFuc3dlciUyMiUzQSU3QiUyMiU0MHR5cGUlMjIlM0ElMjJBbnN3ZXIlMjIlMkMlMjJ0ZXh0JTIyJTNBJTIyVGhpcyUyMGlzJTIwdGhlJTIwZGVjYWRlJTIwb2YlMjB0aGUlMjBkaWdpdGFsJTIwcmV2b2x1dGlvbiUyQyUyMGFuZCUyMGNvbXBldGVuY2UlMjBpbiUyMHRlY2hub2xvZ3klMjBoYXMlMjBhJTIwaHVnZSUyMGltcGFjdCUyMG9uJTIwb25lJUUyJTgwJTk5cyUyMGNhcmVlci4lMjBBJTIwZGlnaXRhbCUyMHN0cmF0ZWd5JTIwY291cnNlJTIwaXMlMjBzdHJ1Y3R1cmVkJTIwdG8lMjBoZWxwJTIwbWFuYWdlcnMlMjB1bmRlcnRha2UlMjBsZWFkZXJzaGlwJTIwcG9zaXRpb25zJTIwaW4lMjB0aGUlMjBiZXN0JTIwb3JnYW5pemF0aW9ucy4lMjBVbmRlcnRha2luZyUyMGElMjBjb3Vyc2UlMjBkZWxpdmVyZWQlMjBieSUyMElJTSUyME5hZ3B1ciUyMGdpdmVzJTIweW91JTIwYW4lMjBlZGdlJTIwaW4lMjB0aGUlMjBqb2IlMjBtYXJrZXQuJTIyJTdEJTdEJTJDJTdCJTIyJTQwdHlwZSUyMiUzQSUyMlF1ZXN0aW9uJTIyJTJDJTIybmFtZSUyMiUzQSUyMldoYXQlMjBpcyUyMHRoZSUyMGF2ZXJhZ2UlMjBzYWxhcnklMjBhZnRlciUyMGNvbXBsZXRpbmclMjB0aGUlMjBQRyUyMENlcnRpZmljYXRlJTIwUHJvZ3JhbW1lJTIwaW4lMjBEaWdpdGFsJTIwU3RyYXRlZ3klMjBhbmQlMjBNYXJrZXRpbmclMjBBbmFseXRpY3MlM0YlMjIlMkMlMjJhY2NlcHRlZEFuc3dlciUyMiUzQSU3QiUyMiU0MHR5cGUlMjIlM0ElMjJBbnN3ZXIlMjIlMkMlMjJ0ZXh0JTIyJTNBJTIyVGhlJTIwc2FsYXJ5JTIwdmFyaWVzJTIwZGVwZW5kaW5nJTIwb24lMjB5b3VyJTIwaW5kdXN0cnklMkMlMjB5b3VyJTIwcGFzdCUyMHdvcmslMjBleHBlcmllbmNlJTJDJTIwY3VycmVudCUyMGpvYiUyMG1hcmtldCUyMHNjZW5hcmlvJTJDJTIwYW5kJTIwdGhlJTIwY291bnRyeSUyMGluJTIwd2hpY2glMjB5b3UlMjBhcmUlMjBiYXNlZC4lMjBBbHNvJTJDJTIwaWYlMjB5b3UlMjBhcmUlMjBhcHBseWluZyUyMGZvciUyMHRoZSUyMHRvcCUyMGpvYnMlMjB3b3JsZHdpZGUlMkMlMjB1bmRlcnRha2luZyUyMGElMjBwcm9ncmFtbWUlMjBhdCUyMElJTSUyME5hZ3B1ciUyMHdpbGwlMjBiZSUyMGluJTIweW91ciUyMGZhdm91ciUyQyUyMGFzJTIwaXQlMjBpcyUyMGElMjBicmFuZCUyMHRoYXQlMjBpcyUyMHdlbGNvbWUlMjBmb3IlMjBsZWFkZXJzaGlwJTIwcm9sZXMlMjBhY3Jvc3MlMjB0aGUlMjB3b3JsZC4lMjAlMjIlN0QlN0QlNUQlN0QlM0MlMkZzY3JpcHQlM0UlM0MlMjEtLUZBUVBhZ2UlMjBDb2RlJTIwR2VuZXJhdGVkJTIwYnklMjBodHRwcyUzQSUyRiUyRnNhaWpvZ2VvcmdlLmNvbSUyRmpzb24tbGQtc2NoZW1hLWdlbmVyYXRvciUyRmZhcSUyRi0tJTNF[/vc_raw_html][/vc_column][/vc_row][vc_row][vc_column width="1/1″][show-testimonials alias="Author Bio"][/vc_column][/vc_row]