7 Reasons to Choose Business Management Executive Program
Business management courses play a significant role in creating entrepreneurs and aspiring business leaders. It focuses on different aspects of the business activities such as planning, organizing, and analyzing for efficient business management. The Business Management Courses in India intend to help candidates gain skills and knowledge that would make them capable of working for businesses of any size, right from start-ups to multinational companies. The skills acquired through the course help the candidates pursue global career opportunities and broaden their understanding of business in specific areas. Let us see some reasons for pursuing this course. 
Reasons to pursue Business Management Course
Learning Key management skills
Key management skills are crucial for survival in any organization. These are what makes an individual a valuable asset. Such skills help respond to challenges and stay abreast with business and society developments. Communication, problem-solving, organization, strategic thinking, presentation, reporting leadership, and project management are learned during the business management course. This ensures that the individual takes informed managerial decisions with ethical, economic, and social implications.
A chance to expand networking through peers
Making developments in business needs, meeting with great experts of the industry. This is crucial as they have a lot of knowledge and experience dealing with complex scenarios. Candidates from different backgrounds opt for the Business Management Courses. Hence it presents an excellent platform to expand one's peer network.
Acquaintances with practical knowledge in various fields like operations, finance, economics, and others, enhance the chances of exposure to good job opportunities in the future. Also, those who have completed Business Management Courses have a competitive advantage over individuals who haven't opted for such certification courses.
Executive Program In Business Management not just enhances the scope of fantastic career opportunities after graduation but also imbibes the core elements required for starting one's own business. Just a business idea is needed to get started, and then the Business Management Course will help support you to launch your idea.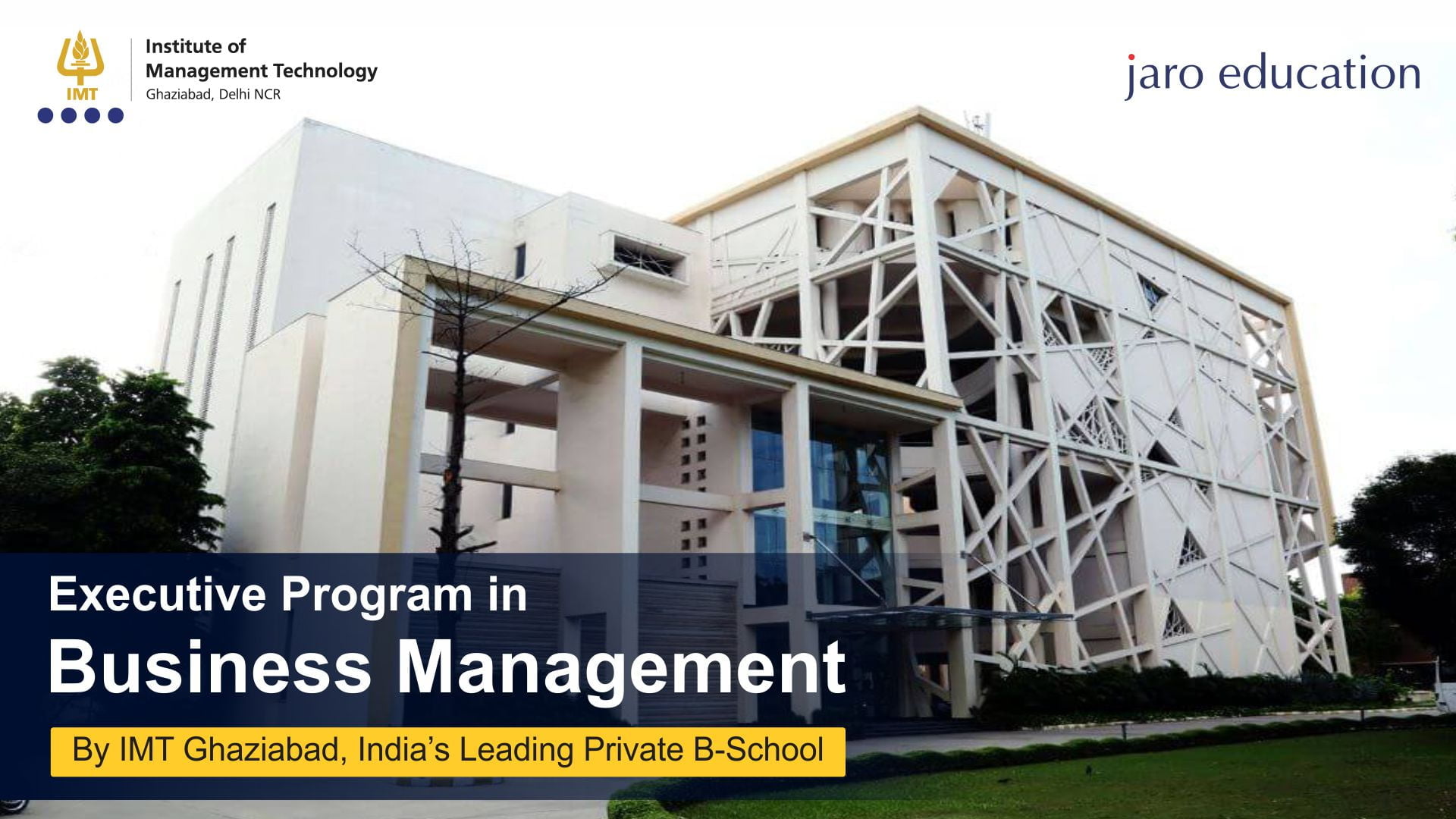 A business runs smoothly when people know working in a team, coordinating with each other, to help the business prosper. Irrespective of a person's position in the firm, local business, or international corporation, teamwork is important, and a Business Management course helps a business build it up.  
Case studies based learning
Case study-based learning helps candidates understand the implementation of a concept practically instead of just giving them theoretical knowledge. Such as while explaining the effectiveness of a product or service, case studies can show how those can be used.
Besides learning from peers, the inspirational guest faculties play a significant role in helping candidates learn from their experiences.
Ease of switching industry
Some people might want to switch to another industry at some point in their professional journey. Online Business Management courses can be beneficial in such cases as this would provide specific skills needed in the new job role. It makes it easy to ensure professional growth by achieving career goals.
Strengthening your portfolio
After a few years of experience, it is good to add to one's credentials by learning new skills. This will help a candidate take his career to the next level. Besides this, one can even survive in the competitive market and stand out in the crowd through the enriching experience of a Business Management course.
Why choose the Executive Program in Business Management IMT Ghaziabad?
The course is just for 11 months and hence best for working professionals who lack time for joining the full-time courses.

It offers a blended learning model with case studies and a curriculum focussed on leadership.
Experiential learning and pedagogy-based simulations provide an immersive learning experience.
There is a comprehensive project at the program end.

Candidate gets alumni status and certification from IMT Ghaziabad after this

Executive Program in Business Management.
Conclusion
Those looking forward to taking their career forward can opt for the Executive Program in Business Management from IMT Ghaziabad to match the needs of consistently changing business landscapes. Enrolling in the course is the perfect way of prospering and achieving career goals easily. Anyone who completed 10+2+3, Diploma or Graduation with at least two years of work experience can apply for the program.
Frequently Asked Questions
What is an Executive Program in Business Management? 
This is a course that helps candidates to level up their careers by learning new skills.
Is the Executive Program in Business Management from IMT Ghaziabad worth it? 
Yes, it is perfect for working professionals as they can learn from experienced faculties and candidates with experience from varying backgrounds and prosper in their careers.
How many modules are there in the Executive Program in Business Management? 
Eleven modules are there in this program.
What are the benefits of pursuing an Executive Program in Business Management?
One can have better career options after this executive program. The chances of promotion increase and career switching become easy too.