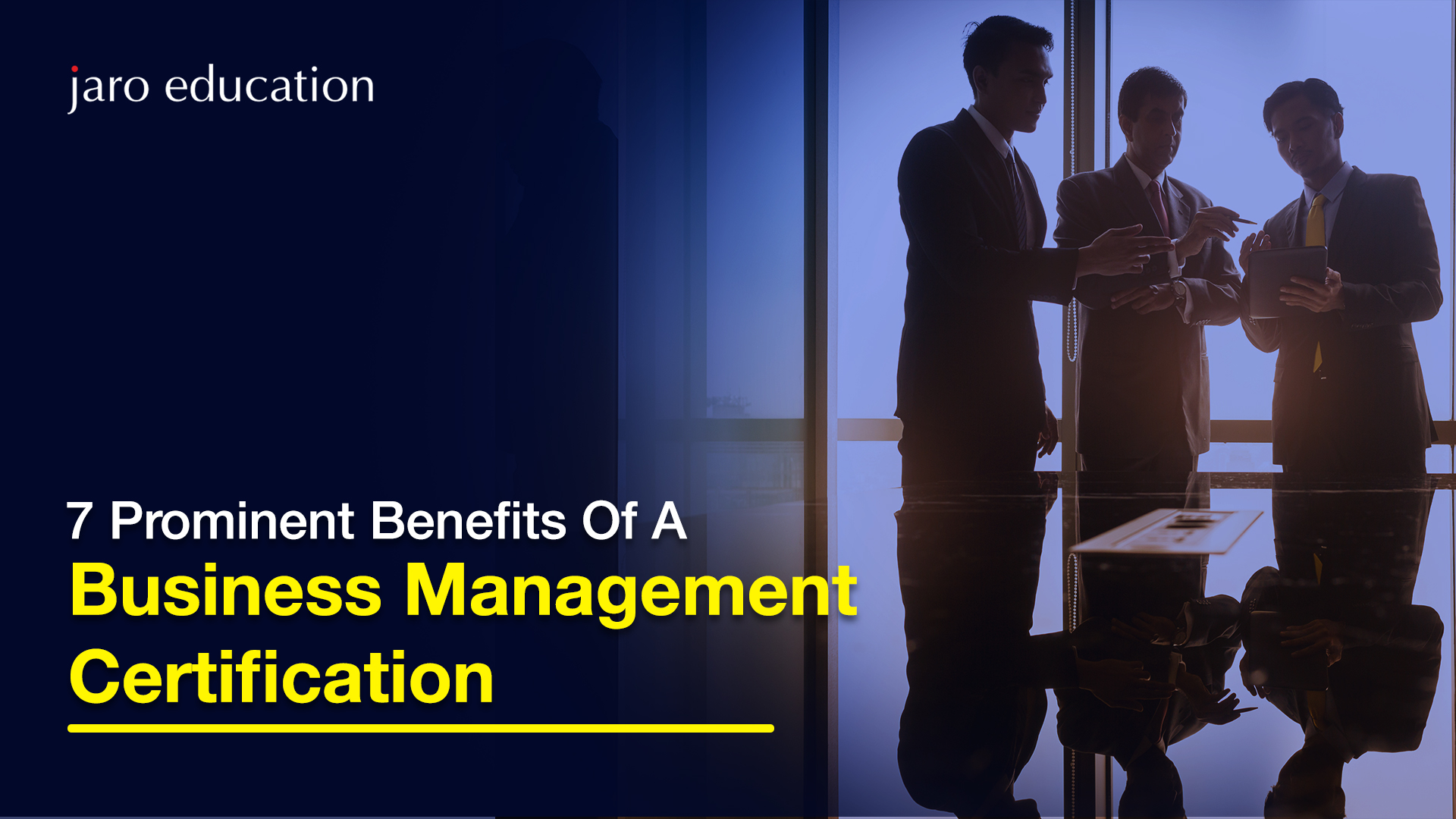 The dynamic problems of today's economy require unique solutions. Executives and business managers must be equipped with the best skills and knowledge to tackle such issues successfully. With the rapidly evolving marketplace, leaders face the persistent pressure of upskilling and learning to deal with the constantly arising strategic challenges. This is where executive education plays a vital role. A course like an Executive Program in Business Management from a reputed institute offers a deeper insight into the current market trends and how to handle business operations effectively. 
If you're an experienced professional and wondering how an executive business management course could help you, this blog is for you. Explore seven significant benefits of pursuing executive education that could help you better understand the topic.
The new-age business landscape requires executives to possess technical expertise and implement their knowledge to real-time roadblocks. In addition, you have to be armed with the ability to handle the latest tools, technologies, and digital applications. Pursuing an executive business management course will help you fill any skill gaps that could hinder your career growth. From technical to soft skills, you will gain expertise in varied areas of business management.
An essential aspect of successfully leading a business operation is having a solid network of well-ranked professionals in the same or related industries. For example, suppose you pursue an Executive Executive Program in Business Management from a reputed institute. In that case, you will end up making new contacts with other fellow students, who would be placed in leadership roles in organizations across industries. 
For a successful leadership career, you must have the ability to see things from different perspectives and choose the one that would get the best returns for your business. From strategic challenges to new trends that pop up frequently, an executive needs to decipher the fluctuating landscape and adjust the course of strategy accordingly. Studying with a diverse group of people and global industry experts as your course instructors will help you gain a newer outlook.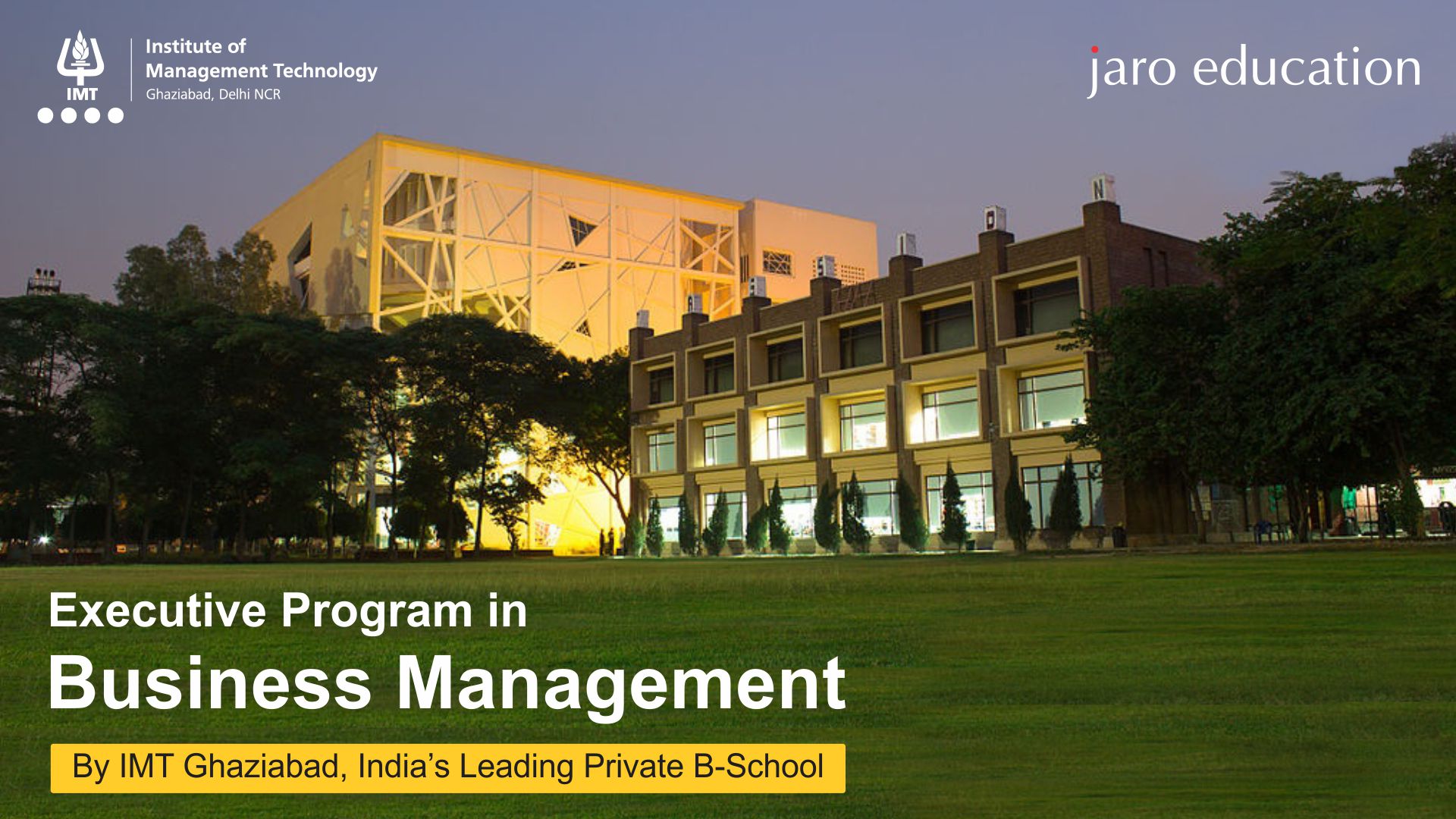 It is an essential skill you must possess as a future leader. In addition, pursuing an executive business management program will help you learn techniques to communicate clearly with your seniors, juniors, and colleagues.
An essential factor, often ignored, common among leaders of various organizations is the confidence they lead themselves. That confidence stems from the fact that they know they have the skills and the expertise to run a business operation successfully. Executive education will render you with similar skills and expertise that will help you cultivate self-belief and confidence. 
Boosting Analytical Problem Solving Ability
Tackling problems and resolving issues is a big part of running a business. While studying for your executive degree, you will come across many case studies from different organizations that will help you better understand how you can handle various problems. As a result, you will develop an attitude of problem-solving and analyze things critically. 
Fostering Leadership Qualities
There is a vast difference between a manager and a leader. You can manage teams and people, but you will empower people if you're a good leader. Learning everything that goes into making this difference is what you'll learn while pursuing an Executive Program in Business Management program. 
Wrapping Up
An Executive Program in Business Management can accelerate your career growth and help you fulfill your career aspirations. If you're a working professional and wish to upgrade your skills and knowledge, you can opt for any online business management courses from top institutes. 
An Executive Program in Business Management from IMT Ghaziabad will be a great choice if you want to get all the benefits of pursuing a course like this. It is one of the top-ranking institutes offering business management courses in India. Whether learning from industry experts or working on real-world case studies, the college ensures you get extensive exposure that will add to your manifold experience.
FAQs
 

Who should study Executive Program in Business Management? 
Professionals who wish to fast-forward their career growth and possess at least two years of professional experience, post the completion of their undergraduate degree, can study Executive Program in Business Management.
 

Why study an Executive Program in Business Management? 
Studying an Executive Program in Business Management empowers a professional with multiple skills and adds to his abilities to become a successful business leader.
 

Is an Executive Program in Business Management better than a regular MBA? 
An executive program in business management is specially designed for people with professional experience. Both programs hold equal value, but what sets them apart is the format delivery and purpose, which leads to different occasions.
 

How much fee is for the Executive Program in Business Management?
The Executive Program in Business Management – IMT Ghaziabad has a fee of INR 1,00,000/- + GST.