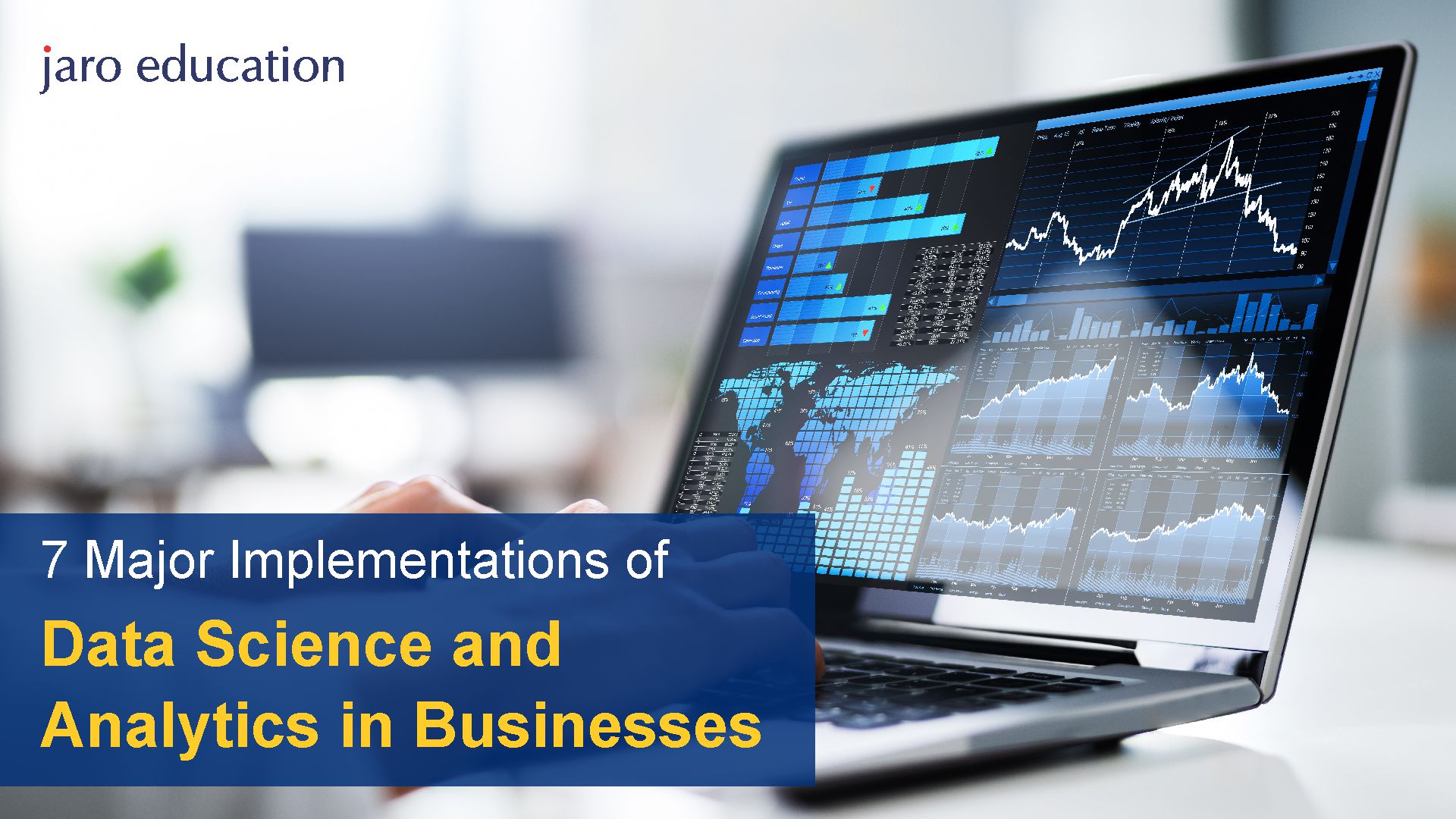 Information has become more structured with the development of data science and analytics. The massive amount of information is now analyzed using advanced tools to provide well-defined solutions to organizations. Therefore, a data science certification course can help candidates learn about data science in detail and excel in their profession.
The evolution of Big Data has increased the demand for data scientists who have witnessed manifold growth. The data science and analytics domain help to write algorithms to efficiently analyze large amounts of data. A data analysis certificate can help the candidate provide simplified yet efficient data solutions to the management.
Implementation of Data Science and Analytics in Business
Before undergoing training in data science, an individual needs to understand the critical implementations of data science and analytics in business. 
Understanding customer insights

:

Using customers' data, organizations can analyze their demographics, habits, preferences, and aspirations, thus pitching the most suitable products or services to the right customer. Getting a

data science certificate online

equips the candidate with the tools to analyze and provide the required information to the management.
Increasing security

: Data science plays a crucial role in increasing the security of an organization. Many businesses use complex algorithms to protect their data from malicious attacks. By pursuing the

best course for data analytics

, a professional can work with advanced tools effortlessly.
Streamlining the manufacturing process

:

Another major implementation of data science is increasing manufacturing efficiency. Machines produce a large amount of data that data scientists can analyze using advanced tools. An algorithm can be designed to increase the efficiency of manufacturing processes.
Making smart decisions

: With a large volume of data in hand, data scientists can analyze and provide a detailed progress report to the organization. It will help the management make better decisions per the market requirements. A

data analysis certificate

provides candidates with the knowledge to support the management with the requisite details to make informed decisions for organizational growth.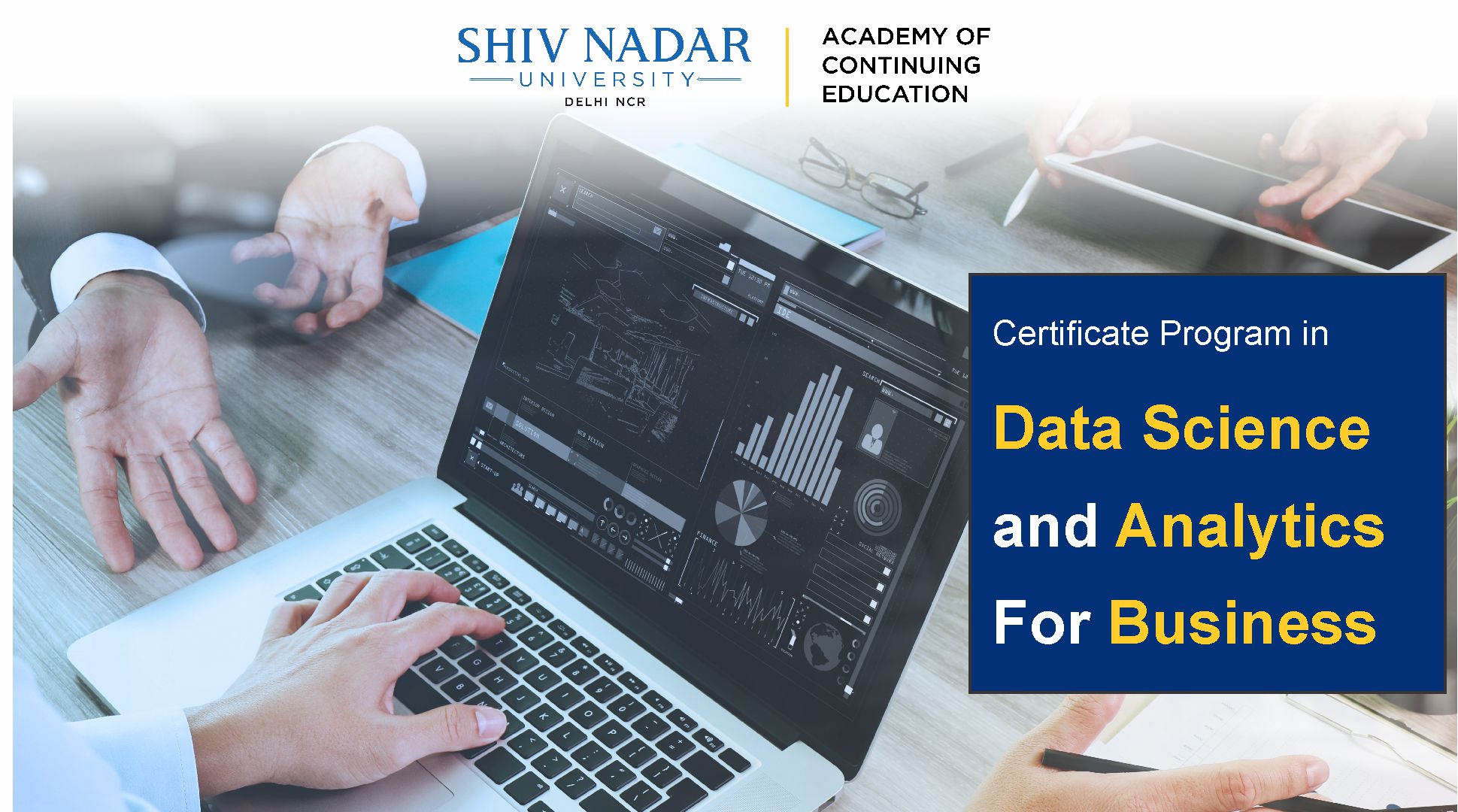 Predicting future market trends

: Data can not only be used to understand the current trends but also predict future trends using suitable tools.

Taking various factors such as behavior patterns, buying trends, and social media influence into consideration, data analysts can predict the future market trends in a particular industry.

Managing the business smoothly

: For an organization to run efficiently, it must take help from data scientists who can analyze raw data and submit a detailed report to enhance the workflow and efficiency of the management.

The management can thus identify weaknesses and problem areas and work on them to improve their organization.
Automating the recruitment process

: Data science has played a critical role in introducing automation in various business departments. With big companies receiving numerous resumes for job profiles, data science and analytics can digitally convert and analyze candidates. The algorithms can cluster and classify the resumes according to the job requirements and provide the employer with the best matches. Thus, the algorithm can trim down selection time and labor required, reducing the employer's workload.
The Data Science and Analytics for Business Certificate Program by Shiv Nadar University is an eight-month online course that offers live classes with real-life cases in simulated environments. The program provides over 190 hours of training from industry experts, with ample opportunity for self-study, projects, and assignments.
The course modules involve subjects such as Descriptive Analytics with SQL & Excel, Statistics for Data Science, Statistical Modeling With Python, Machine Learning With Python, and Data Manipulation and Wrangling With Python. The Data Science and Analytics for Business Certificate Program by Shiv Nadar University is one of the most sought-after courses in India.
Wrapping Up
The Data Science and Analytics for Business Certificate Program by Shiv Nadar University provides the candidate with the knowledge to analyze complicated data and give detailed reports to the management to make better decisions. With a focus on data, data science and analytics plays a vital role in business. 
With proper guidance from the industry experts and specially curated courses per industry standards, students can upskill themselves by getting certified through the Data Science and Analytics for Business Certificate Program by Shiv Nadar University.