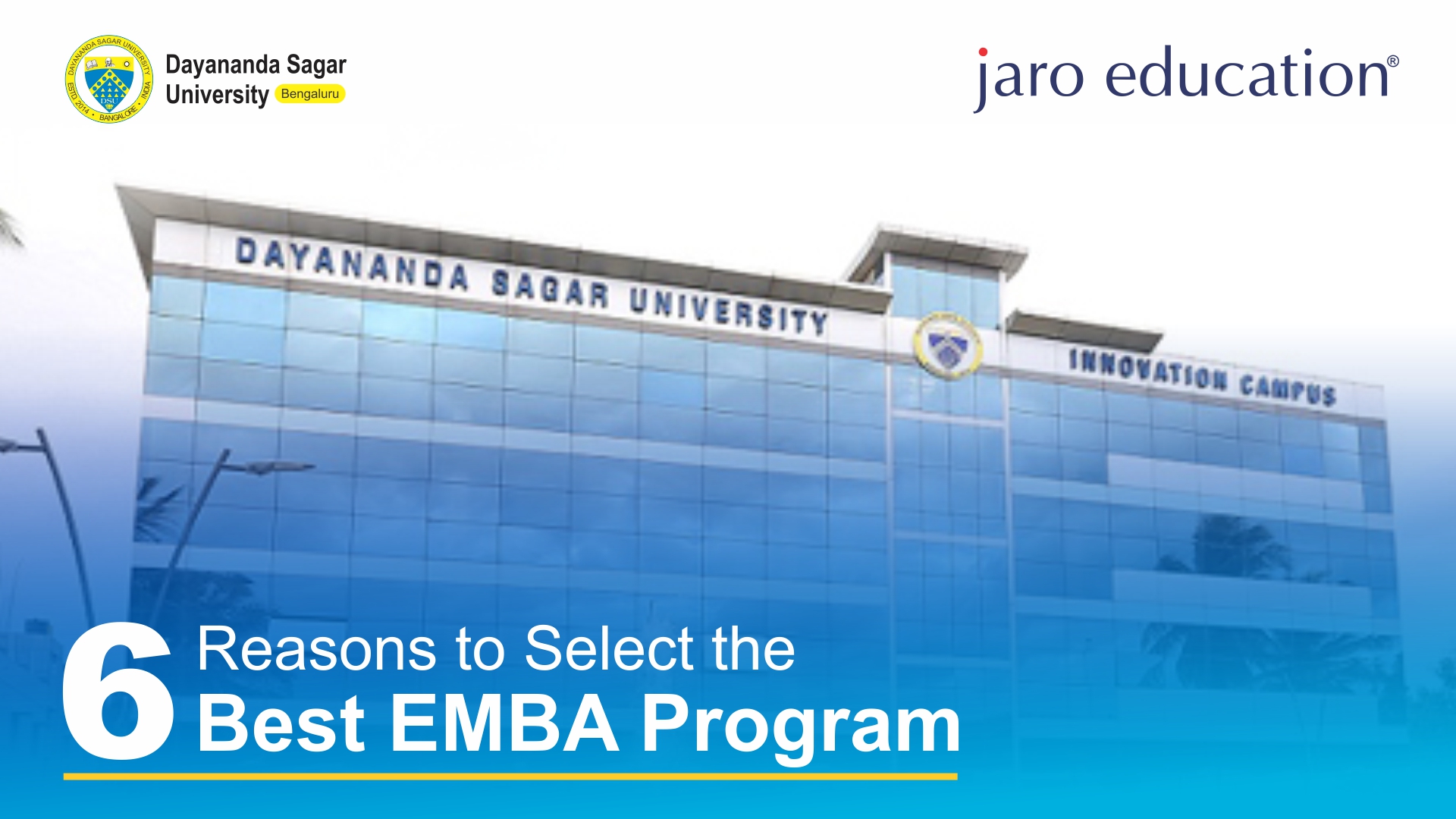 6 Reasons to Choose DSU Executive MBA
Career pathway has never been an easy road for any of us. Every now and then we often tend to stumble over roadblocks that make us question our ability. While none of us are prepared to give up on our well paying jobs to upskill, MBA Executive Online programs in this case can often come to our rescue. A part time MBA gives you the opportunity to learn and alongside apply your newly acquired skills at your workplace.
One such MBA program that offers flexible online classes and alternate weekend on-campus sessions, is by Dayananda Sagar University. The DSU Executive MBA can be done from remote locations and at your own pace. Here's what the Executive MBA program of Dayananda Sagar University has to offer. 
Contemporary and progressive curriculum:

DSU Executive MBA

is a 17 month, flexible learning program that focuses on building a strong foundation in general management skills. Its unique pedagogy consists of effective learning approaches like case-based learning, and capstone projects.

Focuses and integrates all functional business areas:  This

Executive Online MBA in India

by DSU features an industry based curriculum. The course content is designed in such a way that covers all the key business areas and equips you for future business problems.

Accelerated, interactive, self-paced learning: At Dayananda Sagar University, student interaction and networking is highly encouraged. The program not only ensures an interactive curriculum but also brings forth a range of interesting activities that would reveal the best in every student. 

Guidance from industry leaders and subject experts: The

DSU Executive MBA

brings together top professors from popular Indian and International universities who have held senior leadership positions in the industry and also have outstanding educational qualifications. These professors are not only teachers but are efficient mentors and career guides as well.

Multiple specializations offered: The

DSU Executive MBA,

is

one of the affordable

 Executive MBA Online in  India

making it easier for working professionals from multiple fields to apply. This Executive MBA program also offers 10 specialization options.

Helps you build a strong CV: To grow and lead in your career, just a good amount of work experience or an MBA degree wouldn't cut it. You need both. This course helps you build a strong CV with an MBA degree from Dayananda Sagar University

.
No matter what people say, the truth is, there's no age for learning. The need for upskilling can arise at any point in your career. Instead of brushing it away, learn to accept it and work towards it. Only then will you attain success.
Subscribe to our Jaro Education's blog and stay updated with the latest information.