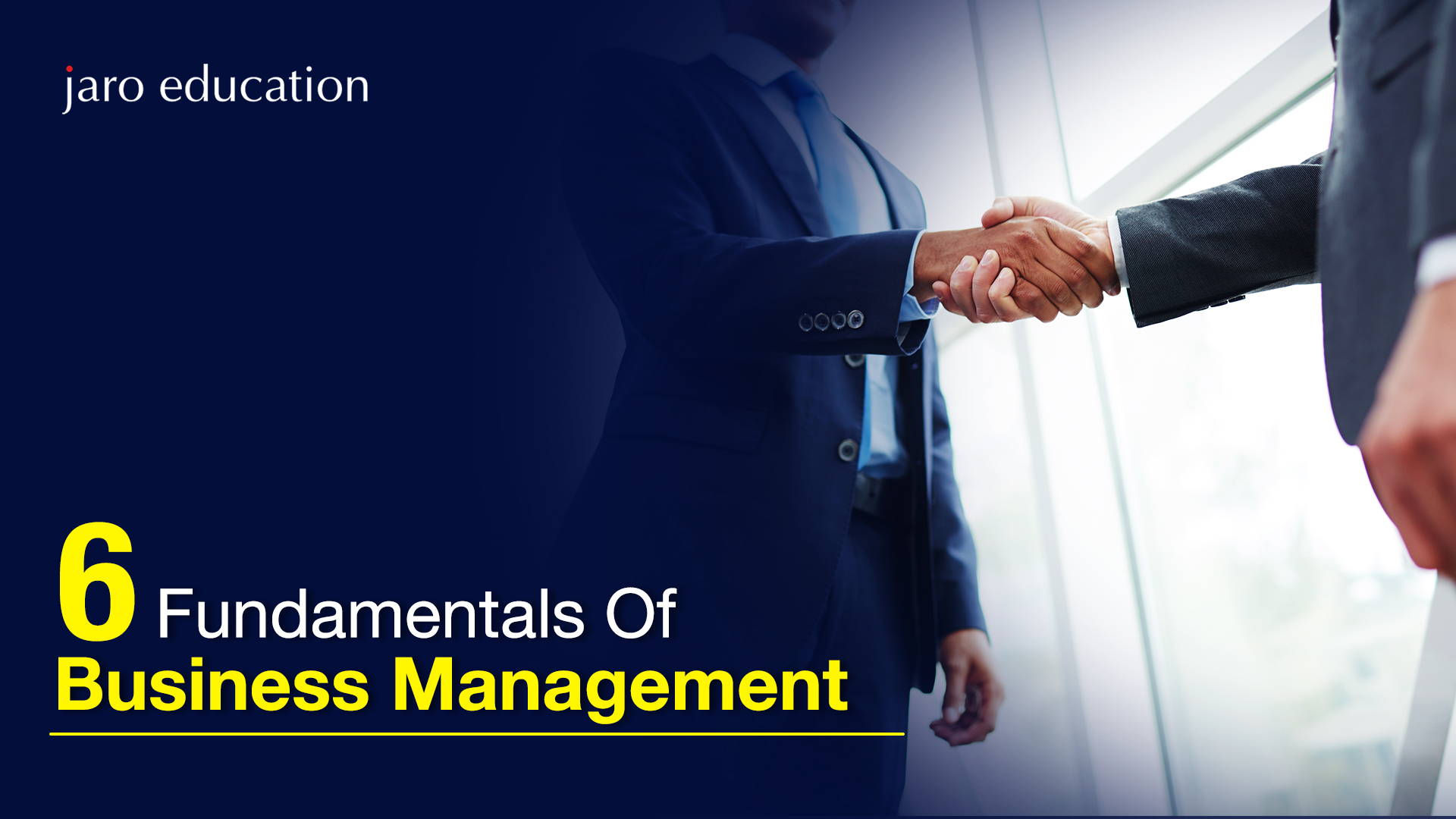 Introduction
A business succeeds when the people managing it have a real passion for business and core skills to thrive in the competitive market. Hence it is crucial to understand its different aspects, such as making plans, strategies, finance, and marketing. Good communication and leadership skills are also essential to ensure that everyone understands the goals and works efficiently towards achieving them. Business Management Courses in India aim to impart these required skills to make informed management decisions through market research and analysis.
Online Business Management courses help candidates thoroughly understand the six fundamentals of Business Management for efficient functioning:
1. People
Employees form the greatest asset of any organisation. So, leading them, keeping them motivated, and inspiring them to perform better can help a firm succeed. Demotivated employees lose interest in putting their efforts to reach the organisational goals. This requires the recruitment of new individuals, which not only involves cost but is also time-consuming. In the Business Management courses, people management imparts the key skills related to leadership and communication to become a successful leader and avoid such problems.
2. Operations
A lot of things run behind the scenes of a major product launch. This includes value change management and ensuring that the production team meets the demands even during tight deadlines. Certificate Programs in Executive Program in Business Management. have operations management as a subject that teaches how to handle complex situations and efficiently manage the supply chain to reach business goals. The essential aspects explored through this include capacity planning, operation cycle time computation, analysing the productivity and enhancing it if needed, organising supply chain components, and assurance of the product quality through various tools. It even involves learning about lean management – a production technique that decreases production time and response time from suppliers to consumers.
3. Accounting
Thoroughly managing the everyday accounting and finances of a business is critical to operations. Business Management has accounting to impart skills to candidates regarding reading, analysing, and preparing financial statements. Based on this, important financial decisions are taken in an organisation.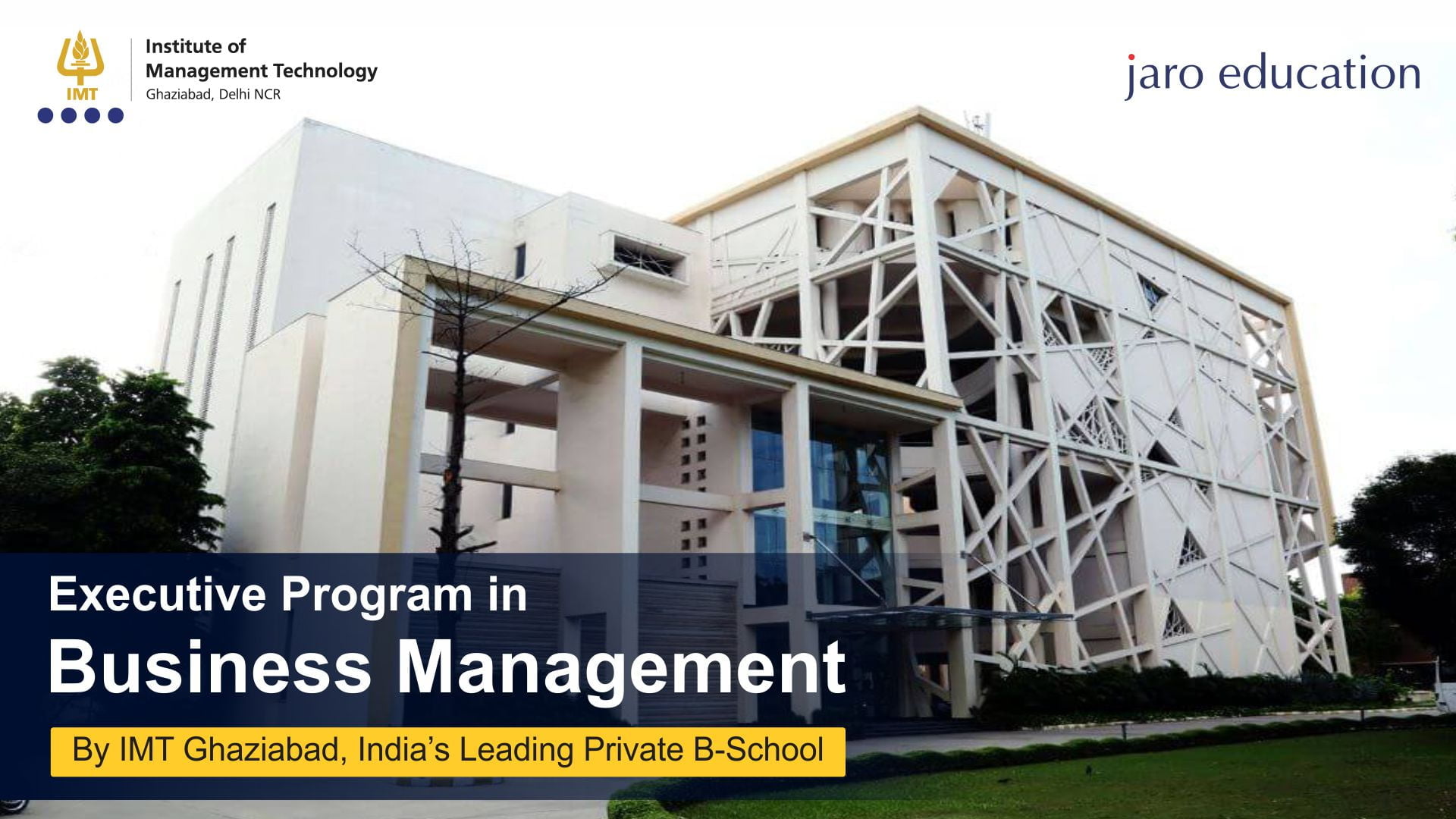 4. Strategy
This is essential for surviving in a competitive industry. It includes devising ways of creating a competitively advantageous position for the firm. Building key strategies will help professionals to adapt a business to the changing business requirements. Potential opportunities are identified through a high-level and strategic view of the business. This helps in efficiently meeting consumer demand and staying ahead in the competition.
5. Finance
Maintaining the business continuity and helping it grow requires making investment decisions, acquisitions, mergers, and others. Hence, corporate finance in Business Intelligence courses aims to impart smart financial planning and decision-making skills to create value for their organisation by using the right tools and techniques to manage capital and expand the business.
6. Marketing
Marketing doesn't just involve advertising the products and services but identification and interaction with the consumers and potential customers. It helps identify their need so that the products can be modified to deliver a strong value proposition. Certificate Programs in Business Management have marketing management in the coursework to help candidates learn about core marketing concepts. It helps in identifying new opportunities, analysing them through different tools, and using real-world business scenarios to learn the new age marketing strategies.
Why Opt for Executive Program in Business Management at IMT Ghaziabad?
Anyone with 10+2+3 Years of graduation or diploma and 2 years of work experience can enroll in the program.

Industry-oriented curriculum, experiential and case-based learning offer practical exposure to the candidates.

Affordable course fee.
Clarity on the six functional Business Management areas helps have a clear strategic vision for a firm. Enrolling in the Executive Program in Business Management at IMT Ghaziabad helps the students, entrepreneurs, and professionals to face the dynamic challenges in the changing market conditions easily. Simulations and experiential learning help them groom their managerial skills by enhancing their critical thinking, decision-making, etc.