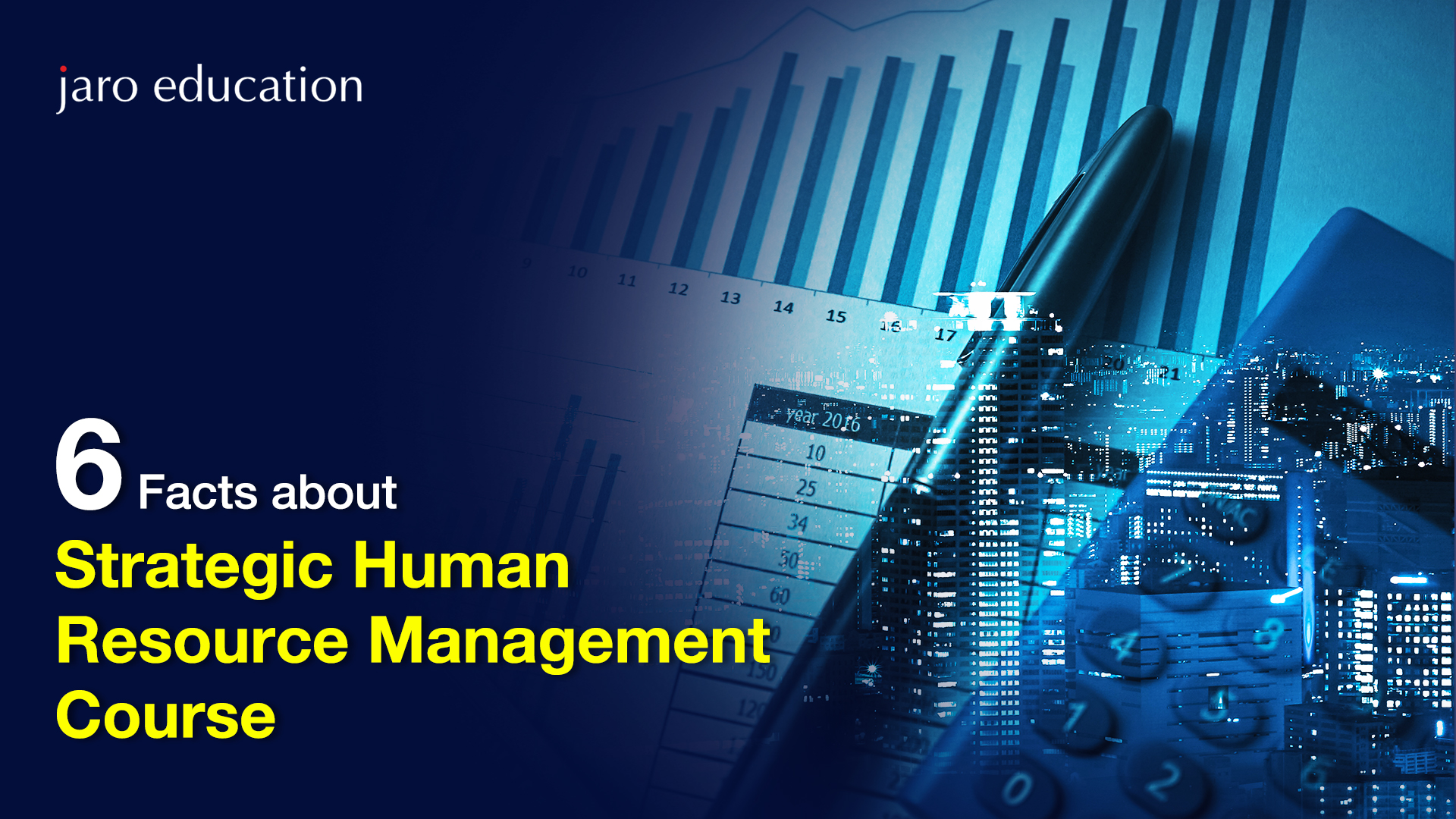 Traditional Human Resource Manager courses are not highly prevalent because of the changing and diverse needs in human resources nowadays. Strategic Human Resource Management(SHRM), the most recent Certification Course for HR Professionals, which addresses organisational challenges and directly contributes to long-term objectives, is currently in great demand.
 SHRM is a comprehensive method to construct the best staff for your company's development and success. The SHRM is the backbone of a successful business since it guarantees that everyone in the organisation is working together to achieve the company's objectives. This increases the company's chances of success. Here are four facts about Strategic Human Resource Management Course:
Aiding Financial Stability
The SHRM system assists in establishing financial stability while attempting to achieve goals, resolving major issues, preventing crises, and ensuring the organisation's overall success. In HR management, analytics enables wiser decision-making, which helps increase business strategy, resulting in chances for the company and its stakeholders to thrive. Because it is challenging to modify strategic human resource policy, strategic human resource management is a long-term concern. It teaches students how to use the most up-to-date strategies and concepts in the actual world of commercial and human resource management.
Holistic Approach
SHRM is a management concept that emphasises administrative tasks, including recruiting, selection, and administration, as well as leadership and cultural abilities. A strategic human resource plan identifies the dangers and opportunities in each area and tries to capitalise on the possibilities while reducing or deflecting the threat's impact. The IIM Trichy- Strategic Human Resource Management programme guarantees that students interested in this subject have well-planned coursework.
Improves Operational Efficiency
Many professionals have difficulty making decisions, and this aids in the development of strategic thinking and strong decision-making abilities. An organisation can have a lot of money and the most modern gear, but if it doesn't have skilled, committed, and high-performing personnel, it won't be able to maintain its high-performance levels. Individuals interested in pursuing a career in Strategic Human Resource Management will find that this sector provides them with many options. The Certification Courses for HR Professionals include strategic planning and a people-centred approach to help ensure seamless corporate operations.

A blend of theoretical and practical
Individuals obtain a theoretical foundation of several Strategic Human Resource Management concepts and methodologies. They learn how to systematically align several functional components of HRM to construct a long-term HR strategy for the firm. The necessity for competent human resources in a business to drive new technology and innovative strategies is increasing as digitalisation continues. Professionals are also aware of the ramifications of SHRM in various sectors and with various stakeholders.
Conclusion
The aim of a PG Certification Programme for HR Professionals is to make excellent management education available to all. With the increasing horizons of the corporate world in mind, IIM Trichy provides one of the top one-year PG Certificate Programmes in Strategic Human Resource Management. This curriculum will be given in a hybrid format, with two on-campus modules and the remainder delivered through studio infrastructure in an asynchronous mode of learning.
FAQs
What are the characteristics of strategic human resource management? 
Strategic human resource management has the following characteristics: 
There is an emphasis on decision-making and selection. 

It requires taking into account all employees. 

It is extremely resistant to the effects of competition. 

Because it is difficult to alter, focus on the long term.
What are the key elements of strategic human resource management?
Human Resource Management evaluates and strategically executes key aspects such as employee recruitment, learning and support, and performance review. SHRM is the approach of bringing all the main parts together to emphasise how a workforce will contribute to the success of an organisation.
What are the eligibility criteria for strategic human resource management? 
Minimum 50% in graduation from a recognised national or international university is required for admission to IIM Trichy HR Certification Online. SC/ST applicants must have a graduation grade point average of at least 45%. Furthermore, you must have at least three years of job experience. Selections will be made based on a full biography of an applicant written in their own words and explaining their academic background, as well as a statement of purpose. 
Is strategic human resource management a good career option?
Human Resources has often been rated towards the top of rankings of the greatest career possibilities. This curriculum supports aspiring executives interested in a career in HR, and middle managers responsible for HR positions in firms. Professional improvement and advancement opportunities exist in this domain.