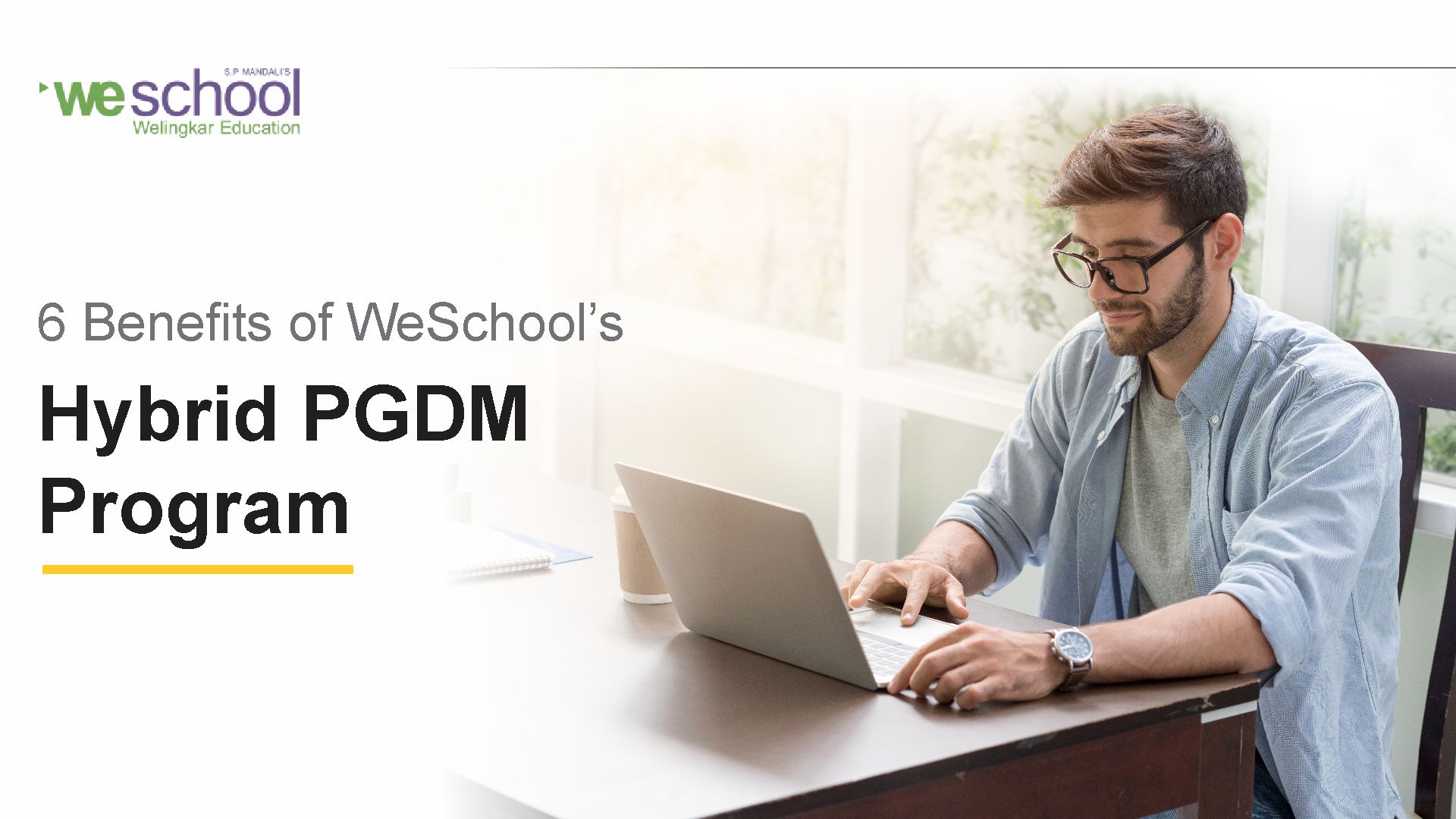 In this global race, being the best version of yourself is very challenging. However, constant reskilling and upskilling can help achieve professional dreams. The specialized Hybrid PGDM Program of the Welingkar Institute of Management is an adept platform for developing the required skills. Besides, online or Hybrid PGDM programs can bring add-on qualifications to the resume. Recently, the idea of hybrid education is gaining a lot of popularity and tension for its uniqueness, convenience, and flexibility.
6 Benefits of choosing the Welingkar Institute of Management – Hybrid PGDM program
The Hybrid PGDM Program learning offers a comprehensive range of online learning models that promise better growth opportunities. Working individuals are looking for courses that will provide them with complete knowledge for business insight. One can find individuals with work experience ranging from 2 years to 10+ years. 
The Hybrid PGDM offered through the WeSchool has been designed by experts to create industry-ready professionals to bring advancement and innovation to the existing system.
A convenient way of pursuing higher education:

The

Hybrid PGDM program

is planned such that anyone can easily get access to the primary qualification on a wide range of subjects. It is a great way of learning and upskilling without disrupting work.



Better job outlook:

The

Welingkar- Hybrid PGDM Program

offers similar benefits to traditional courses. It is a globally recognized course and can be a printable academic qualification in a professional resume. The course curriculum focuses on the overall development of candidates and prepares them for professional life.



An insightful learning experience and time management:

Working professionals have full control over the curriculum and the timing of the course. They can also design assignments and schedule classes to maintain a balance between work and learning. It also helps in learning better time management and discipline in life.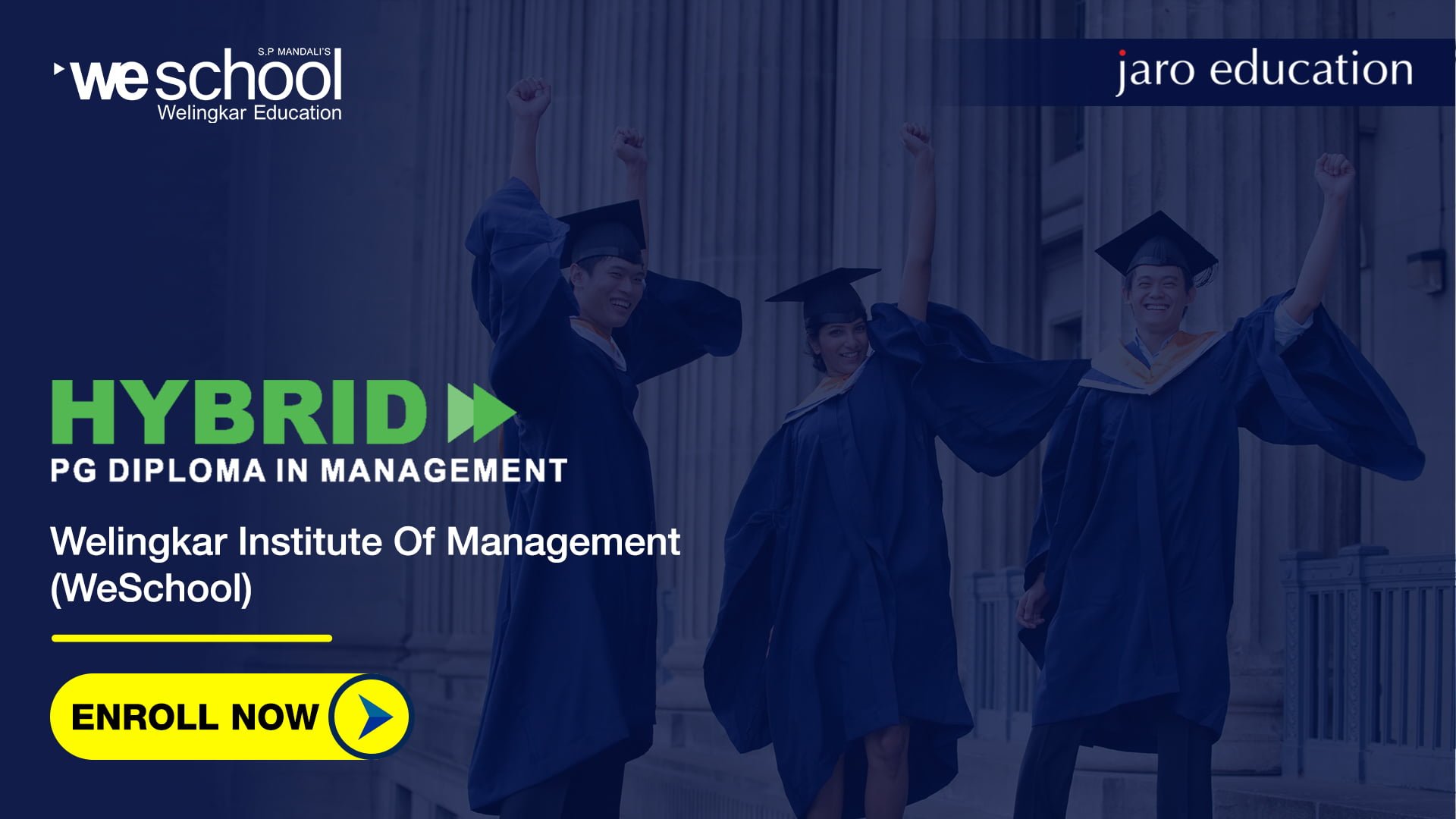 Excellent faculty support:

The

Hybrid PGDM program

s are taught by some of the leading industry experts. The

Hybrid PGDM Program

combines the best of both online and online teaching experiences. Candidates get access to webinars, industrial visits, workshops, and a host of other activities.



Fun and engaging learning experience:

One of the biggest advantages of the Welingkar institute hybrid Presidium program is that it always focuses on

edutainment

. The

Hybrid PGDM Program

provides video lectures, experiential and collaborative learning, interactive workshops, business simulation, and peer-to-peer learning. These techniques have been developed to sustain the interest and attention of the candidate. All these innovations make

Welingkar PGDM hybrid

learning a truly engaging experience.



Multiple specialization options:

Welingkar Hybrid PGDM program offers

various specialization

options for the candidates to choose from. Working professionals can find

hybrid PGDM course

s that are perfectly suited for their career goals. Specialization in fields, such as financial management, marketing management, retail, operation, HR, business administration, supply chain management, hospitality, IT, healthcare, banking, e-commerce, media, international business, and more. The large variety of specialization creates several new opportunities for the students and allows them to choose their specialization according to their skill and experience.
Conclusion
The hybrid learning model has been in existence for several years, but it has gained popularity in recent times. Post-COVID, more working professionals are seeking courses through Welingkar Hybrid PGDM Program learning and compelled instructors and institutes to try out online alternatives to confer Hybrid PGDM schooling. 
At the Welingkar Institute of Management, the Hybrid PGDM Program offers excellent opportunities in a professional career. Working professionals determined to leap into professional life will find this course very helpful. 
FAQ's
What is the course for the WeSchool- Hybrid PGDM Program?
Candidates pursuing the Hybrid PGDM Program can choose from a wide range of career options spread across different domains of the industry. Starting from HR to international business, one can find multiple courses here.
What qualifications do I need for the WeSchool- Hybrid PGDM Program?
Students and working professionals with a valid undergraduate degree from an accredited university are eligible to enroll in the WeSchool- Hybrid PGDM Program of their choice.
Is the PGDM hybrid program a hard course?
WeSchool- Hybrid PGDM Program are designed to provide candidates with a complete understanding of the subject and overall development. The courses are tailor-made to suit the requirements of every professional.
How to apply for the Welingkar PGDM hybrid program?
Participants can apply for WeSchool- Hybrid PGDM  program via Jaro Education's platform.