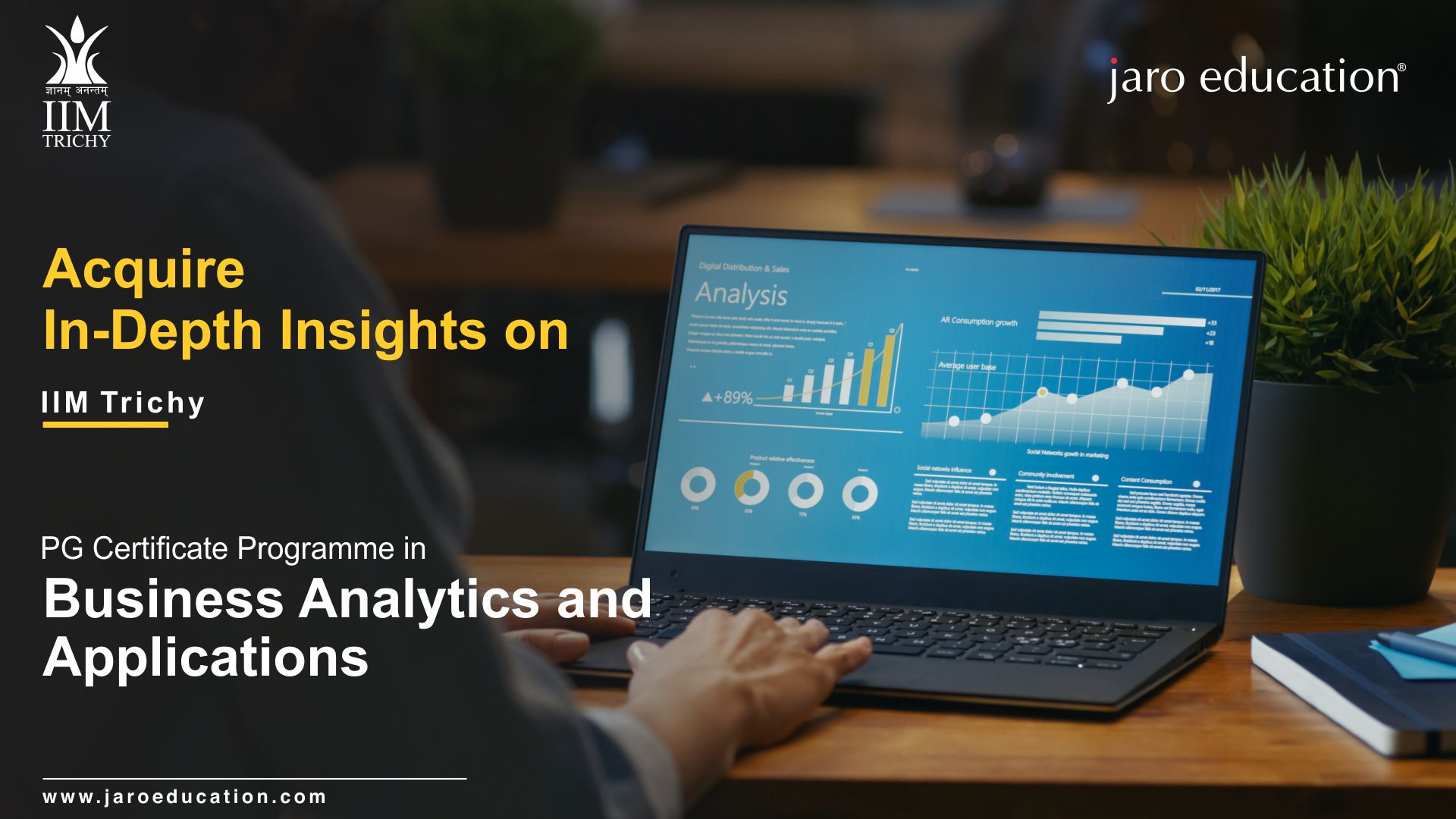 5 Tips for in-depth research paper during PG Certificate Programme in Business Analytics & Applications
In today's competitive times, writing research papers for your PG Certification can become a daunting activity for students. Business Analysts provide fact-based insights that help organisations and teams be well-informed through their detailed reports. They help in revolutionising dynamic actions for organisations to focus on implementing new-age business analysis strategies. Thus, leading to building a prominent customer segment for enterprises.
Most research methods require the students to learn and apply new-age techniques on the sample at scale. Using analytical software or simulation-based computers will enable seamless flow in research. These methods are data-driven and beneficial to organisations and society at large. Aspirants need to deep dive and learn nuances of business analysis and applications from the Top B Schools in India.
Your search for the most promising and stellar business analytics course ends here. Join IIM Trichy- Business Analytics and Applications to reach new levels in your career. 
5 Tips for coming up with strong research papers during IIM Trichy- Business Analytics and Applications Programme you can't afford to miss.
1. Understand your faculty's guidelines
The first important step towards writing a perfect research paper is to understand the guidelines provided by the IIM Trichy's eminent faculty. Get ready to discern the things listed to keep in mind while writing for a research paper.
2. Solid Topic & Structure
Bringing up a solid research topic is also a major challenge for Business Analytics students. You can shortlist a research topic on the simulations in business intelligence or gain insights from the case study based learning or projects.
All students need to organise their thoughts and come up with a focused goal for their selected topic. Figure out the situation, problem, find its solution by evaluating the main cause with proper explanation.
Build trending topic ideas that will make your research paper interesting, engaging and leverage with the right academic approach. Craft a thesis statement that will sustain throughout the research paper. Design stronger transitions between your main idea and the adjacent sub-themes. Remember to revise and edit your paper before submitting it. All students will be given marks purely on their merit basis by IIM Trichy's faculty.
3. Prepare an outline- Research in the Age of Analytics
Yes, beginning with an end in mind will help you focus on the core research theme and the targeted output. Always look at the research paper with a critical eye. Get started with initial findings inviting further research, and briefings, which provide a synthesis of key facts and insights. Highlight key elements that will draw the attention of your professors. Overall, craft impeccable research papers that create a benchmark. 
In-depth research in the age of analytics requires determination from participants of this PG Certification Programme in Business Analytics and Applications. Through qualitative research, participants will learn to drive actions using intelligence. 
4. Making your point
Write a persuasive copy that makes the faculty accept your point of view and provide logical reasoning for the data gathered. Keep in mind the criteria of the readers, it would make your work more relevant. 
5. Drawing the perfect conclusion
Believe us, most of the students face ultimate challenges in drawing favourable conclusions. When you are doing a written assignment for a Post Graduate Certification, bring in real findings and industry trends on the subject matter that will strike a balance in your paper.
Business analysts use statistical, predictive, optimisation and simulation models to reinvent in-depth research models for enterprises. IIM Trichy- BAA Programme will elevate enormous data and insights on these aspects of business analysis. 
Stop looking and start enrolling for a PG Certification Programme in Business Analytics and Applications.
Subscribe now and get started with IIM Trichy- BAA Programme.