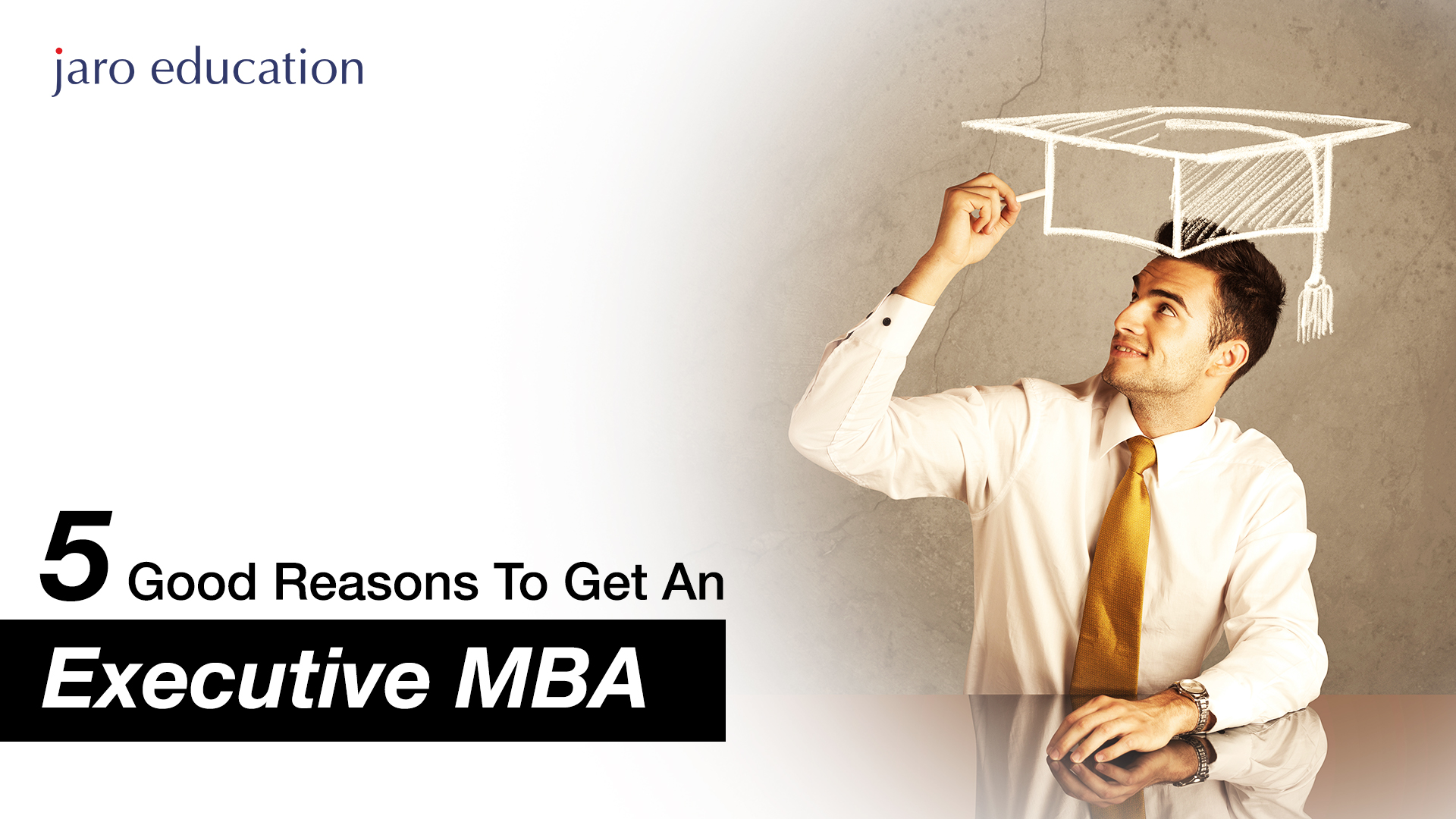 5 Good Reasons To Get an Executive MBA
Introduction
An Executive MBA program is a great stepping stone for professionals who wish to elevate their careers. Executive MBA courses aim to emphasize the specifics of business rather than the fundamentals of business. While a traditional MBA may prepare a person for a profession in management, an Executive MBA program is focused on teaching an existing executive how to become an efficient manager.
After completing an Executive MBA course, professionals receive a significant increase of around 15 percent in salaries and even a promotion in some cases. It is essential to select an impactful institution for the program so as to maximize the benefit. The Executive MBA Program at Dayanand Sagar University offers an extensive blend of learning and training for industry professionals across a range of ten specializations. Therefore, business professionals must opt for the Executive MBA Program at Dayanand Sagar University to obtain the key leadership skills and progress their careers without leaving their present job. 
Five Reasons to Get An Executive MBA Degree
Getting an Executive MBA degree has a great career impact for working professionals. An industry professional can consider enrolling in an Executive MBA Program Online for many reasons, including increasing business knowledge, gaining new skills, and better hands-on experience. Let us look at the top five reasons to get an Executive MBA degree:
Effective interpersonal and social skills are essential in the world of management. It is recognized as the key component that helps people progress in all aspects of life, including the business world.

The Executive MBA Program at Dayanand Sagar University offers its candidates a curriculum specially designed to help each learner become organically involved in team and solo projects aimed at improving social skills. The participant may implement these qualities in the workplace to make better-reasoned judgments and seem more attentive.
Getting an Executive MBA degree is a top choice for senior professionals. Most professionals prefer to get the degree online. It gives them the required skills and expertise without compromising their current job. An MBA Executive Online program gives the learner the freedom to choose when and where to study. 
The participants of the Executive MBA Program at Dayanand Sagar University can complete the syllabus at their convenience and gain business knowledge on the go. The DSU Executive MBA program offers weekend classes to executives through lectures, case study analysis, and hands-on assignments.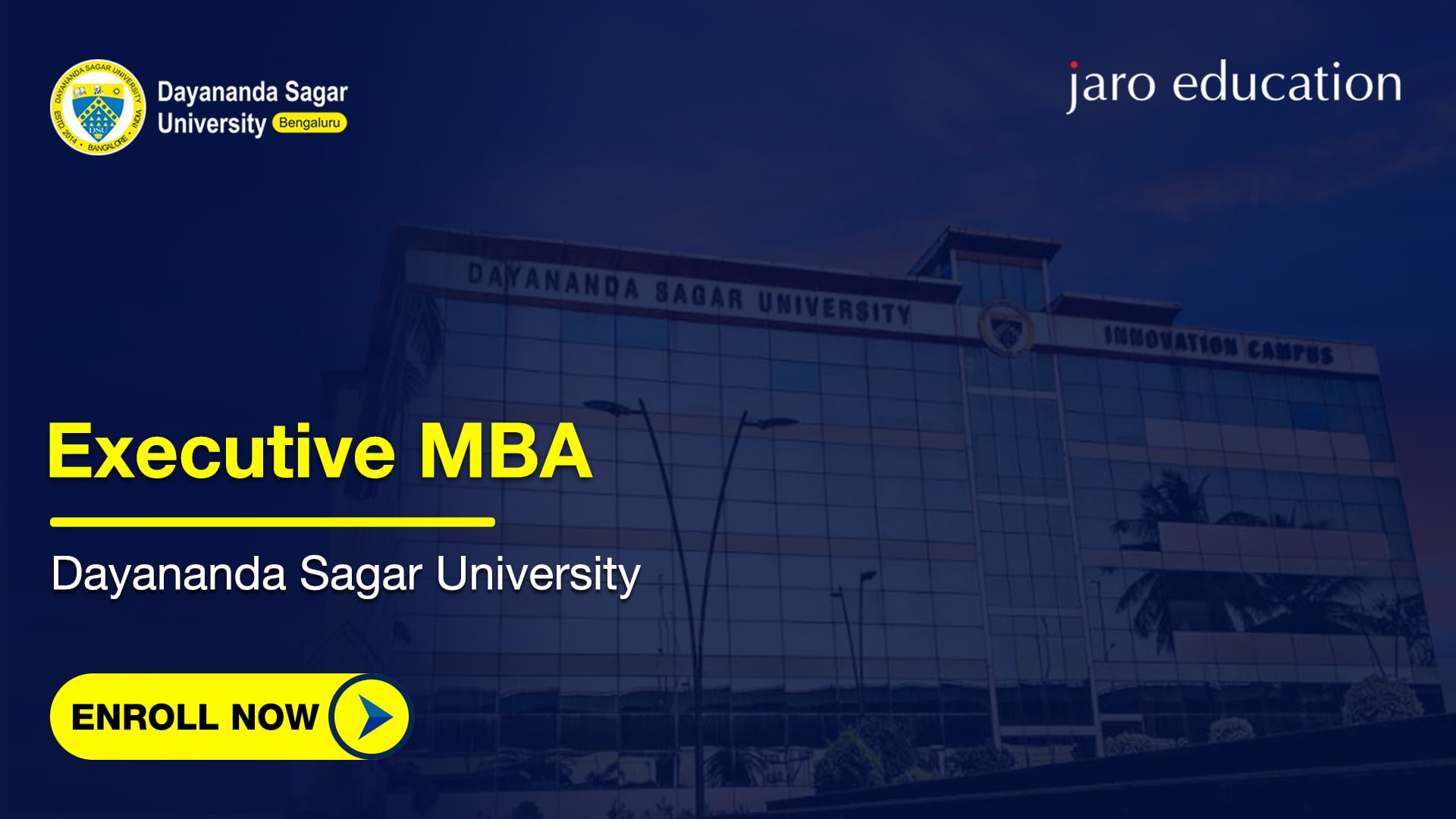 Leadership Skill Development
One can acquire most skills through learning and training. Leadership is one skill that requires added effort and continuous experience to deal with many situations and everyday challenges as top management professional. The present performance and complete leadership potential are dependent on willingness to learn about oneself as a commander.
Throughout the Executive MBA course, individuals get a deeper understanding of their skills, optimize organizational strengths, and have a stronger influence on businesses and employees. The Executive MBA Program at Dayanand Sagar University mixes classroom instruction with highly tailored and customized sessions designed to identify their unique leadership capabilities. Participants develop their unique talents and polish their leadership abilities through a combination of rigorous seminars, focused discussion, and engaging coaching sessions.
Build a Network of Experts
The participants one encounters during the Executive MBA Program at Dayanand Sagar University will be crucial as friends and supporters and potential colleagues or partners. The classmates will probably come from across the country, bringing a broad variety of talents and relevant expertise to the course, enabling one to profit from their distinct viewpoints and knowledge.
The network of professionals might help the participant build a unique professional relationship with several industry experts. For example, one may learn besides being a successful software entrepreneur, a top researcher, or a manager in a global corporation. Relationships developed throughout the EMBA program can be useful while looking for new employment or starting a new venture.
Continue Working While Learning
Working as a business professional while learning is the top choice for seasoned experts. It is now simpler to obtain an MBA as an employed executive, thanks to the online Executive MBA Program at Dayanand Sagar University and flexible work arrangements. The participant has greater freedom to select the class timetable and select courses that suit their existing career and personal obligations. It is feasible to obtain a world-class education without leaving their home by enrolling in the online course.
Conclusion
Industry professionals wanting to gain hands-on experience and practical training to benefit their careers must apply for the Executive MBA Program at Dayanand Sagar University. As one of the finest programs for Executive Online MBA In India, The DSU Executive MBA offers a 17-month online program for working professionals to learn customizable syllabus through lectures, case studies, and a capstone project. The applicant for the program must have a graduation degree along with a minimum experience of one year working as a full-time professional. 
If you wish to bring about a shift in your career and accelerate growth as a top management professional, join the DSU Executive MBA program today!