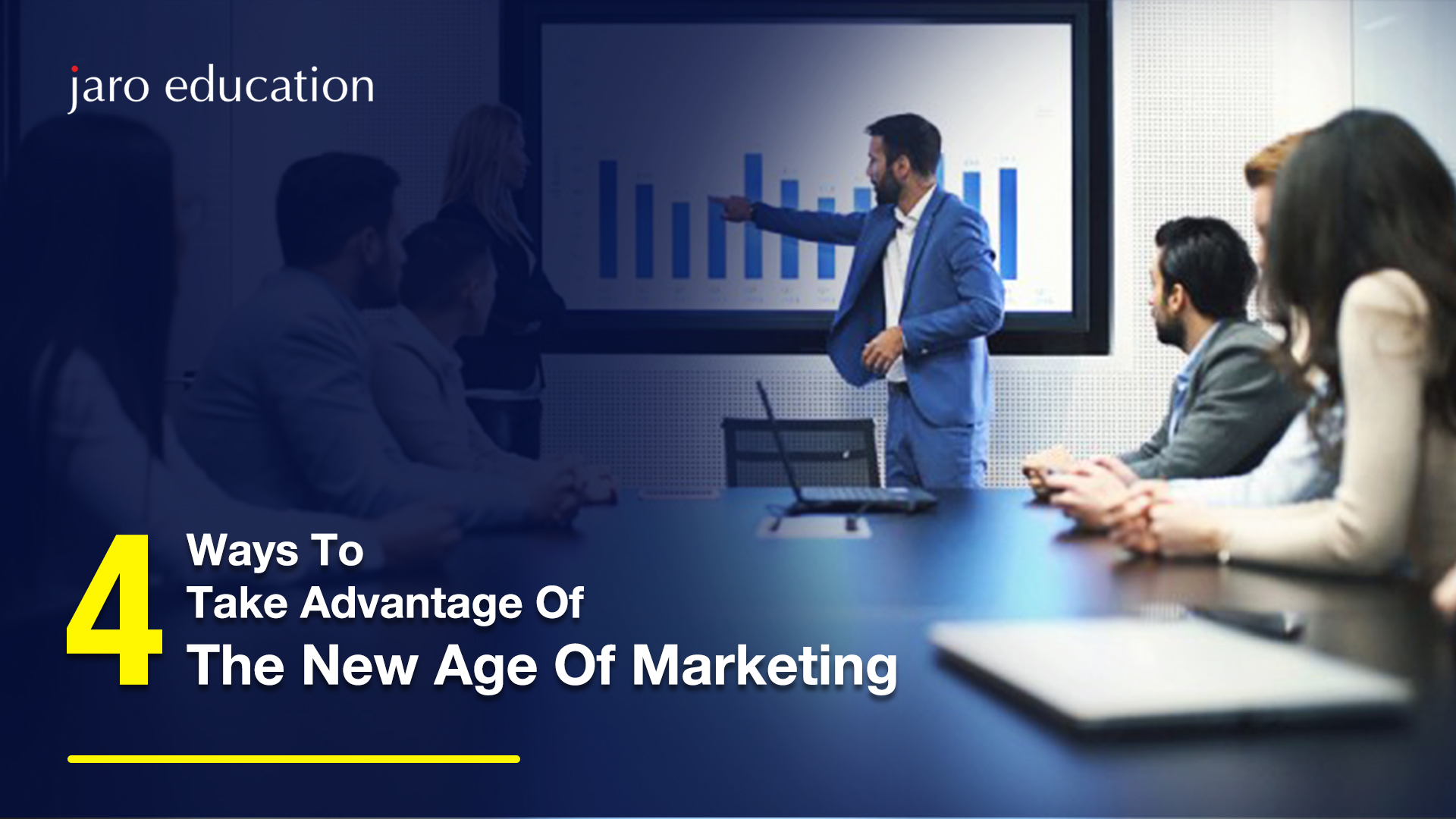 Introduction
In the digital era, marketing is becoming a critical component in running any business. Many companies like Apple evolved based on the strength of their marketing. Going forward, it is more than likely that companies that excel in marketing are going to dominate the market.
Incidentally, companies are always on the lookout for marketing talent to add strength to their marketing credentials. Most often, such marketing managers are created solely on the strength of training they have undertaken with marketing management or sales management courses.
One such online marketing course or marketing management course is the Strategic Sales Management and New Age Marketing – IIM Kozhikode. This is a sales and marketing course that goes beyond the strategic management courses offered by other institutes. Before enrolling for the course, it is good to understand how one can take advantage of new-age marketing:
4 Ways to take advantage of new-age marketing
Start with Customer-Focused Marketing
Customer focussed content is one of the ways companies can address customer concerns and issues. Most often, companies are prone to producing content blindly without any kind of focus, hoping that disseminating such content will bring in leads. The crux of content marketing is for companies to realize that it is not the content marketer who sets the tone; rather it is the customer who decides what content is generated.
In such a scenario, it is important that companies implement metrics to help gauge the kind of content that would find resonance among the target audience. Overall, it is important for companies to realize that content marketing still costs less than traditional marketing, and when done with earnestness, it generates three times more leads.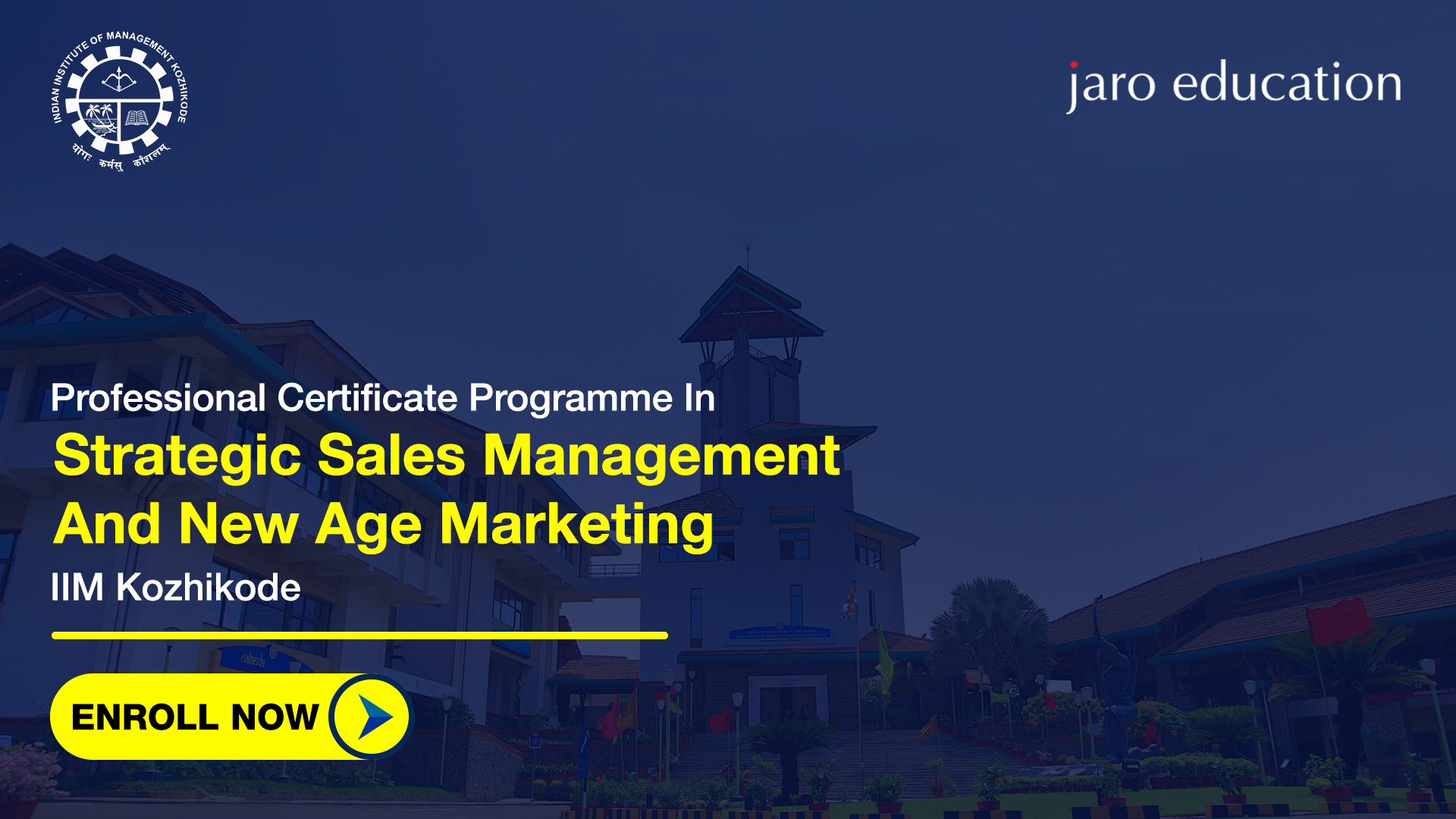 Use Marketing Automation to Scale
Companies shy away from opting for automation, given the enormous change that needs to be made for it to be functional. However, the same companies often forget that bringing in automation software equips marketing on multiple platforms, often with the same or a lesser amount of effort than before.
Deploying automation helps free critical human resources from doing repetitive tasks. It allows them to use their time on other tasks that require a good amount of strategic thinking. Such automation services do everything, starting with organizing leads to creating and launching digital campaigns on multiple networks. The trend towards automation is completely new, but companies who jump early onto the bandwagon will gain a competitive advantage in the market. 
Put Social Media Platforms to good use
Marketing has tremendous power in generating tailor-made solutions for target audiences. The next logical step for companies to consolidate the impact of the content is by extending the conversation on social media. Promote, engage and respond in ways that keep the conversation going with the audience.
Try to generate more audience following that consumes the content on a regular basis. This can be done organically and on a paid basis, although organic reach on such platforms is as good as dead. More importantly, brands need to keep an eye on developing a  narrative conducive to the brand without diluting it with irrelevant content. Brands need to chase their audience and develop a good understanding of where they hang out and where the content is likely to have maximum impact when posted.
Retain the traditional Marketing Concepts
Adapting to new ways of marketing does not mean completely doing away with traditional ways of marketing because they still work. New-age technology has made it possible for companies to personalize messages or emails. This is a good opportunity for companies to use email marketing as an efficient tool in getting the message across more efficiently. There used to be a time when mailboxes were full of generic emails without anybody reading them. This sort of situation can be altered with the help of new-age marketing.
One thing companies have to realize is that traditional marketing does not have the same impact as digital marketing. More customers are looking forward to personalized messages from their favorite brands. Buyers are seeking more relevant messaging that tells them a compelling story that prompts them to take action. If there is something missing in your messaging then, it is time to revisit the marketing initiative.  
Conclusion:
Implementing these 4-ways of new-age marketing is likely to bring forth the intended results for all companies, transitioning their marketing from traditional means.
Presently, the nature of sales and marketing jobs is changing, given the demanding and rapidly changing market environment. Companies today seek marketing managers that add value to all stakeholders within the company while providing impetus to their organizational marketing efforts. 
Experienced marketing professionals can upscale their skills and knowledge with certification in Strategic Sales Management and New Age Marketing programme – IIM Kozhikode. The strategic management course is specifically developed to create stronger sales professionals who are in tune with modern-day sales and marketing techniques. Join the certification to become a modern and adaptive sales and marketing professional. Enroll Now! For more details, connect with our program experts.