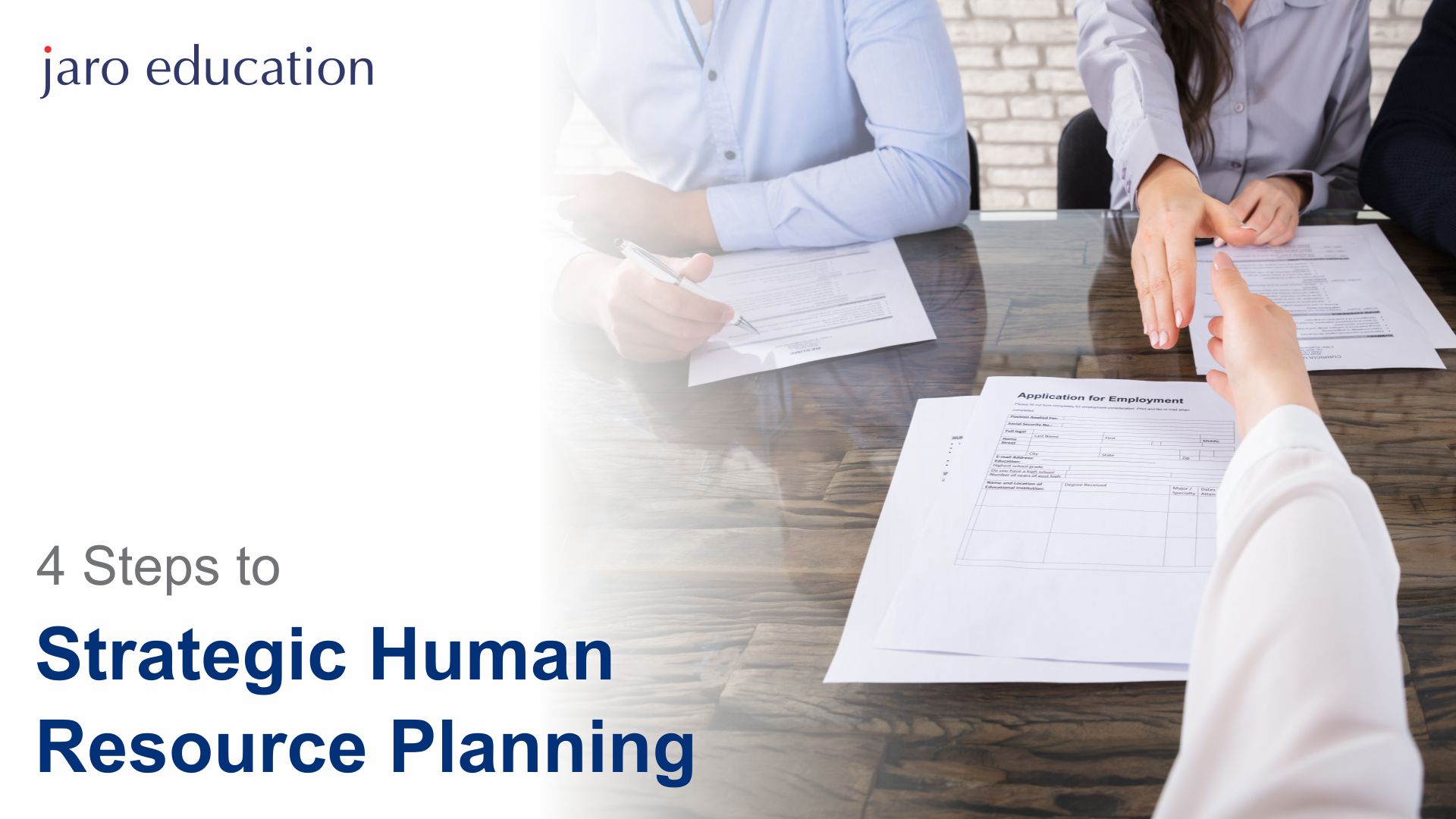 Introduction
Strategic Human Resource Management is being adopted by companies around the world to build more functional, practical, and human-centric work models. Strategic HRM focuses on creating actionable growth strategies that focus on both employee and company growth. With the advancement in businesses, more and more businesses and companies are looking to develop Strategic HR policies. Therefore, the role of HR professionals in this space is crucial and has various opportunities. 
To grow in this field, it is vital to get your education right. One of the best HR courses is offered by the leading institute, IIM Trichy. This PG Certificate Programme In Strategic Human Resource Management by IIM Trichy is a year-long HR Certification you can complete online. The course has an exhaustive syllabus with experiential learning exercises. 
The Four Key Steps to Strategic Human Resources Planning 
Understand Business Needs and HRM Basics
Before following any strategy, it is essential to get your basics right. Thus, the first step to strategic human resource planning is to get your education and basics right. It is repeating. Please redo this. The HR certification course on Strategic HRM from IIM Trichy is the perfect programme for upskilling. The course is entirely taught online and is designed to further the purpose of executive education. It will allow you to learn and work at the same time. 
The Human Resource Manager course covers all fundamental concepts. Additionally, it also covers a wide variety of strategic HR management topics, HR metrics, contemporary HR issues, etc. This provides a holistic view of the industry and imparts updated skills and knowledge. 
These skills and knowledge will help you determine the business needs of an organisation and further strategise their HRM policy.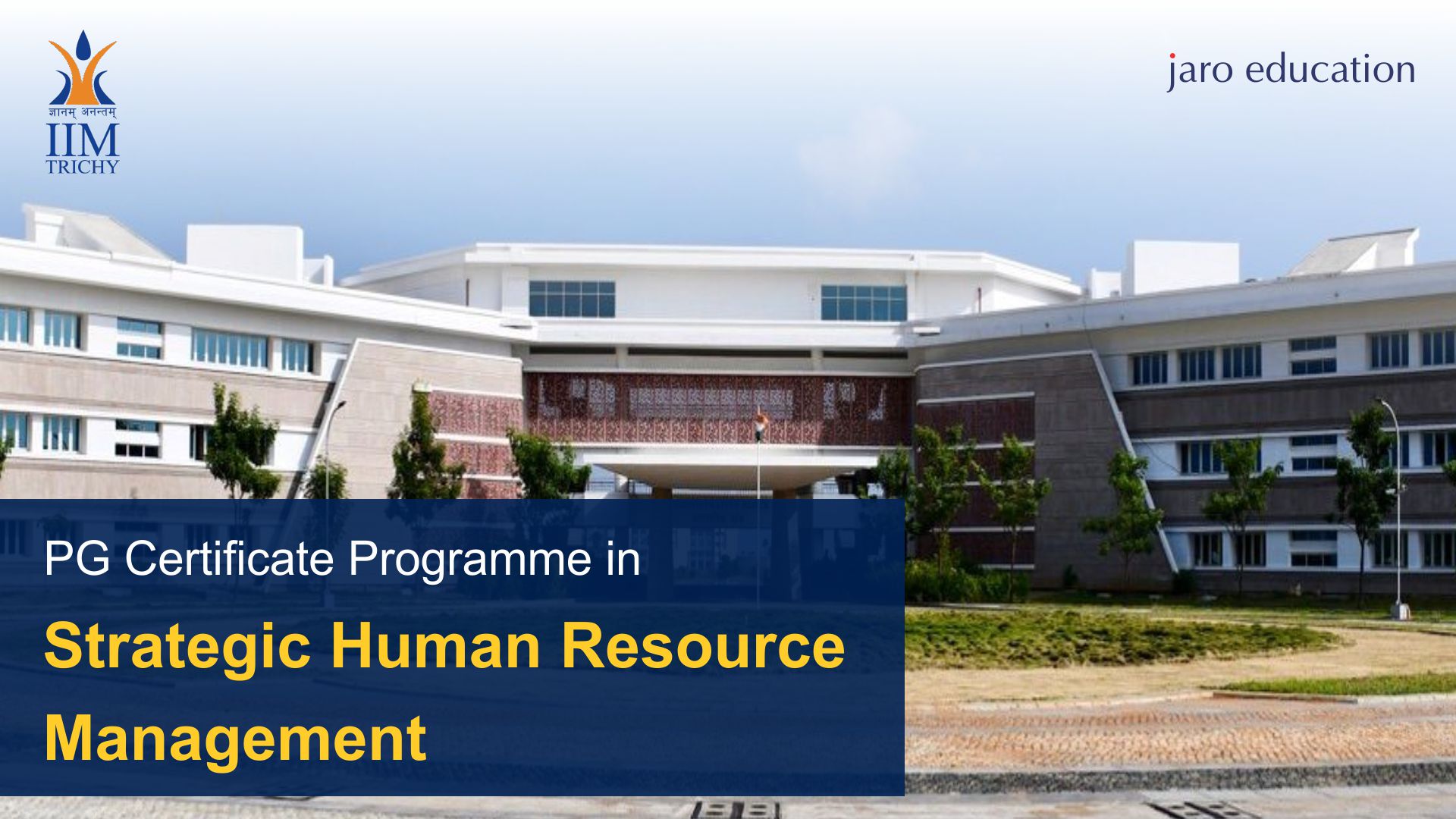 Once you understand the business needs and problems, you can go ahead with planning a strategy and creating a plan for the business. This will give you a blueprint for the steps that need to be followed in the future. This will also act as a guide. The formulation of this strategy needs to be precise and detailed. It should incorporate the long-term goals of your company as well as the short-term needs of the employees. For example, if your analysis reveals that the company lacks diversity, you can focus on hiring people from diverse groups. 
However, strategy formulation is not that simple. You need to look into various aspects and metrics to correctly determine which policy will work for your company. To help you hone these skills, IIM Trichy's PG Certificate Programme in Strategic Human Resource Management adopts a unique pedagogy, where you learn through an experiential learning method. This pedagogy involves the real world and brings it inside the classroom. Thus, you will be able to solve real-life problems and learn to build HRM strategies around them. 
After you have planned the strategy, you are set to achieve success by implementing it. This is one of the most crucial stages of the strategy. Involve the company in the process and ensure to constantly check and balance your strategy to align your actions with your vision. This step will determine the success or failure of your strategy. So follow through thoroughly. 
IIM Trichy's PG Certificate Programme in Strategic Human Resource Management is designed to give you a holistic learning experience through case studies and practical projects. These exercises will help you understand the practical challenges of strategy implementation. 
To understand the success or failure of a policy, it is essential to evaluate it from various perspectives. The use of data and other analytical tools can be of great help during this phase. Evaluation is a vital process to design and strategise for the future. 
Conducting a thorough and correct evaluation is a vital skill. The Strategic Human Resource Management programme at IIM Trichy focuses greatly on evaluation and analysis. It teaches students various tools, mechanisms, and data evaluation methods to correctly identify the success of a strategy. Many strategies do not have a numerical success to failure ratio. Therefore, it is important to understand how these strategies can be measured.
Conclusion
Globally, companies are changing the way their HR policies run. This means more and more companies are looking to hire skilled and qualified HR professionals who can strategically design and implement policies. IIM Trichy – SHRM Programme on Human Resource Management is one of the most unique and well-designed programmes for upcoming HR professionals. Designed in a hybrid system, it allows you to learn online as well as through campus immersion exercises. To know more about the eligibility, syllabus, registration details, fees, etc., connect with our program experts. Limited Seats Available!