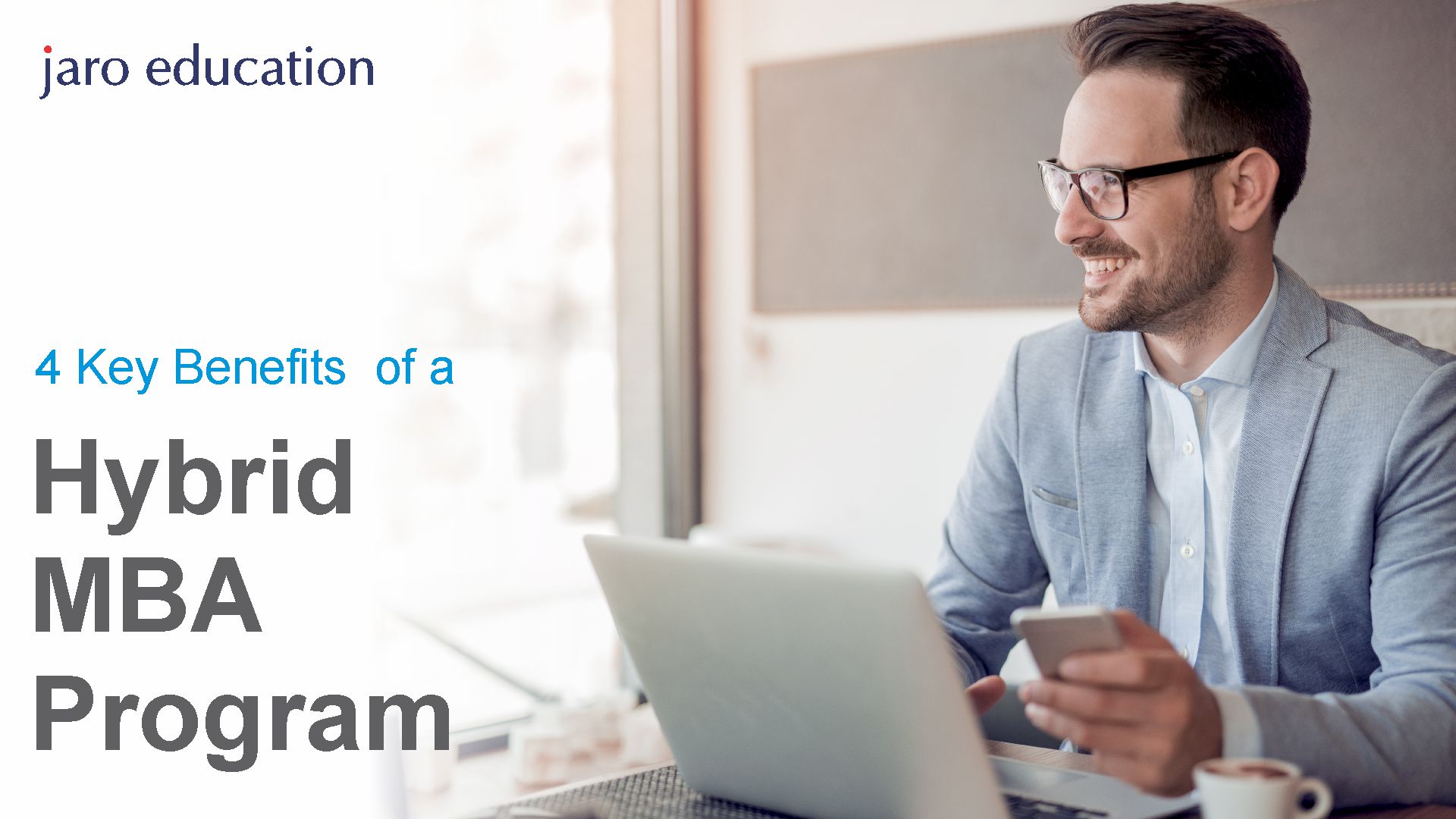 The PGDM program teaches' students how to deal with practical business-related situations. As a result, the course has become pretty popular among the masses. The PGDM program specializes in teaching management and leadership to students. It also aims to equip professionals in managing critical business situations. In addition, a PGDM diploma helps a professional explore new career opportunities like entrepreneurship. 
Hybrid programs have recently become the need of the hour with the pandemic around. A Hybrid program involves both online and offline teaching. As a result, it has become quite popular among parents, and students. Hybrid PGDM programs have become a common choice for the students opting for them. It also does not require the student to be present at the campus at all times. This way, the college makes it safer for the students to study during these dire times. 
However, you must evaluate the pros and cons before choosing a Hybrid PGDM program. Listed below are four key benefits of a hybrid PGDM program:
Flexible schedule:

Since the Hybrid PGDM program includes online and offline teaching, the course timetable is quite flexible. This way, students doing part-time jobs or working full time are eligible to study the PGDM course. It will help you manage your professional and educational life. Hybrid PGDM programs also help the students balance their workload. A flexible schedule will also help you get the best insight into online and offline education and make it easier to adjust to the course challenges. 

Access Study Materials Anywhere

: With online and offline classes taking place simultaneously in hybrid classes, teachers provide e-materials and physical study material. As a result, students can access the study materials anywhere at their convenience.

Different Learning Style:

The blended

teaching

mode results in a unique

learning process.

Students can access online material related to their Hybrid PGDM course and

the relevant coursework.

 Group projects and assignments take a different style in hybrid classes.
Hybrid courses provide a middle ground for the students to meet and conduct sessions online and offline. It also allows them to meet online and face-to-face and brainstorm ideas for the projects.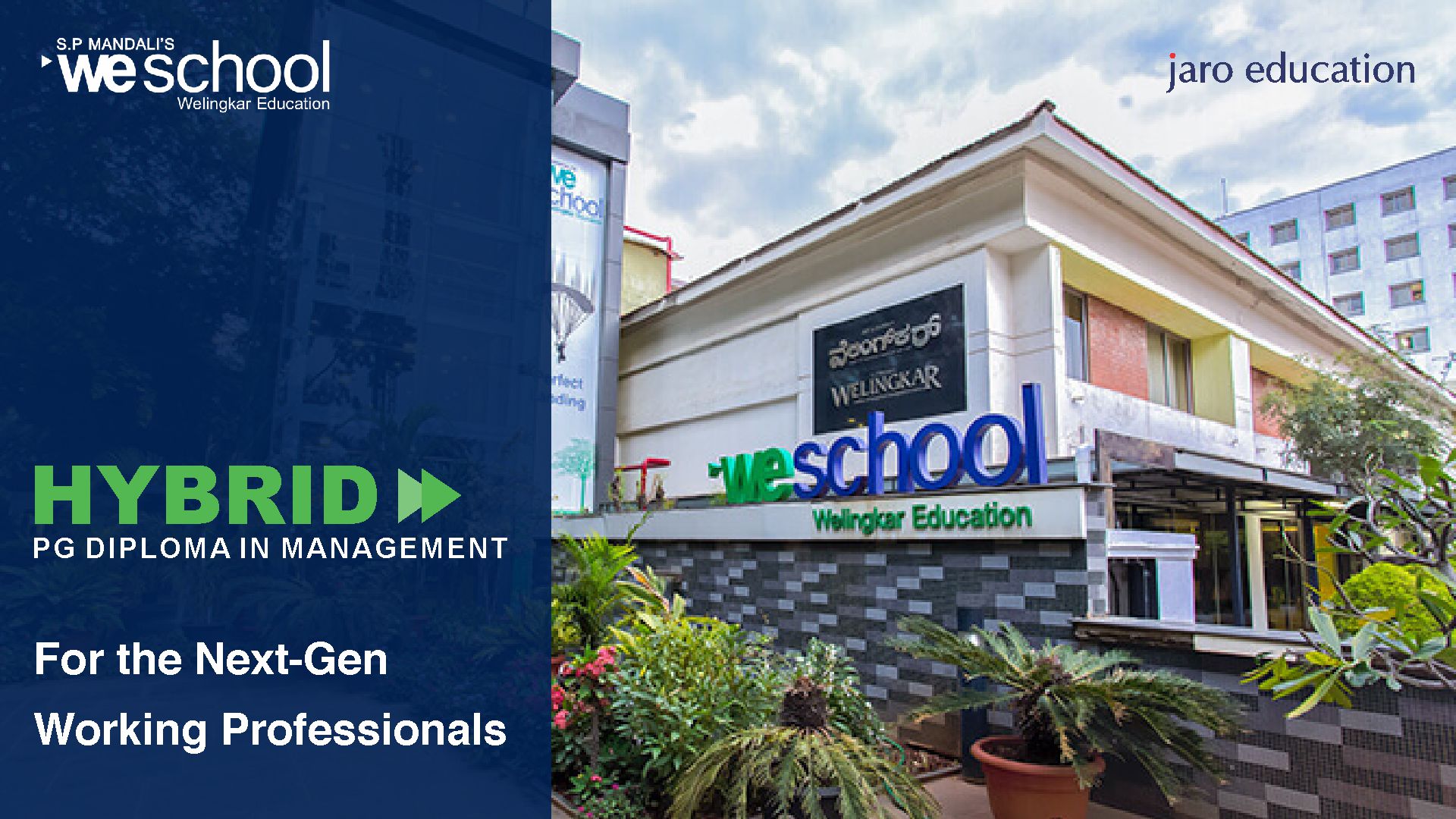 Promotes both face-to-face and online interaction:

Hybrid programs promote face-to-face interaction and online interaction among teachers and students. Offline classes encourage one-to-one interaction, whereas online courses encourage online interaction. More refined hybrid programs also encourage the exchange of experience among students since the students have a considerable amount of expertise professionally. This exchange of knowledge strengthens the bonds between the students in a classroom. Hybrid classes also tend to have fewer students. This aspect encourages the teachers to have a more intimate and profound interaction with the students. 
These are some benefits of choosing a Hybrid PGDM program. Of course, you will have to ensure that the Hybrid PGDM Program has appropriate teachers and study material.  
Welingkar Institute of Management offers a comprehensive Hybrid PGDM program. It is the finest PGDM Program in the country. WeSchool – Hybrid PGDM ensures a detailed curriculum covering everything taught in a traditional PGDM course. They also aim to provide the best online training to the students. Welingkar Hybrid PGDM program provides world-class education and excellent opportunities for students. It also provides the facility of students working and simultaneously studying. The WeSchool PGDM program offers the opportunity for industry visits for the students to get a practical insight into industry-related matters. It also provides an ample number of specializations for the students to enhance their professional opportunities. Welingkar Institute of Management has a well-researched online library. Students enrolled in the PGDM program get full access to the online library. The WeSchool PGDM program also inculcates interest in leadership and management by hosting numerous online guest lectures on these skills. 
Therefore, a Hybrid PGDM program is quite beneficial for students, especially those working and who want a degree. Any graduate student who wishes to earn a degree without sacrificing their work-life may opt for a Hybrid PGDM program. Therefore, choosing a Hybrid PGDM Program will help enhance your educational background and help enhance your work life because you can practically apply whatever you learn in your course in your professional life. If you want to opt for a Hybrid PGDM program, you may consider choosing the Welingkar Hybrid PGDM program.