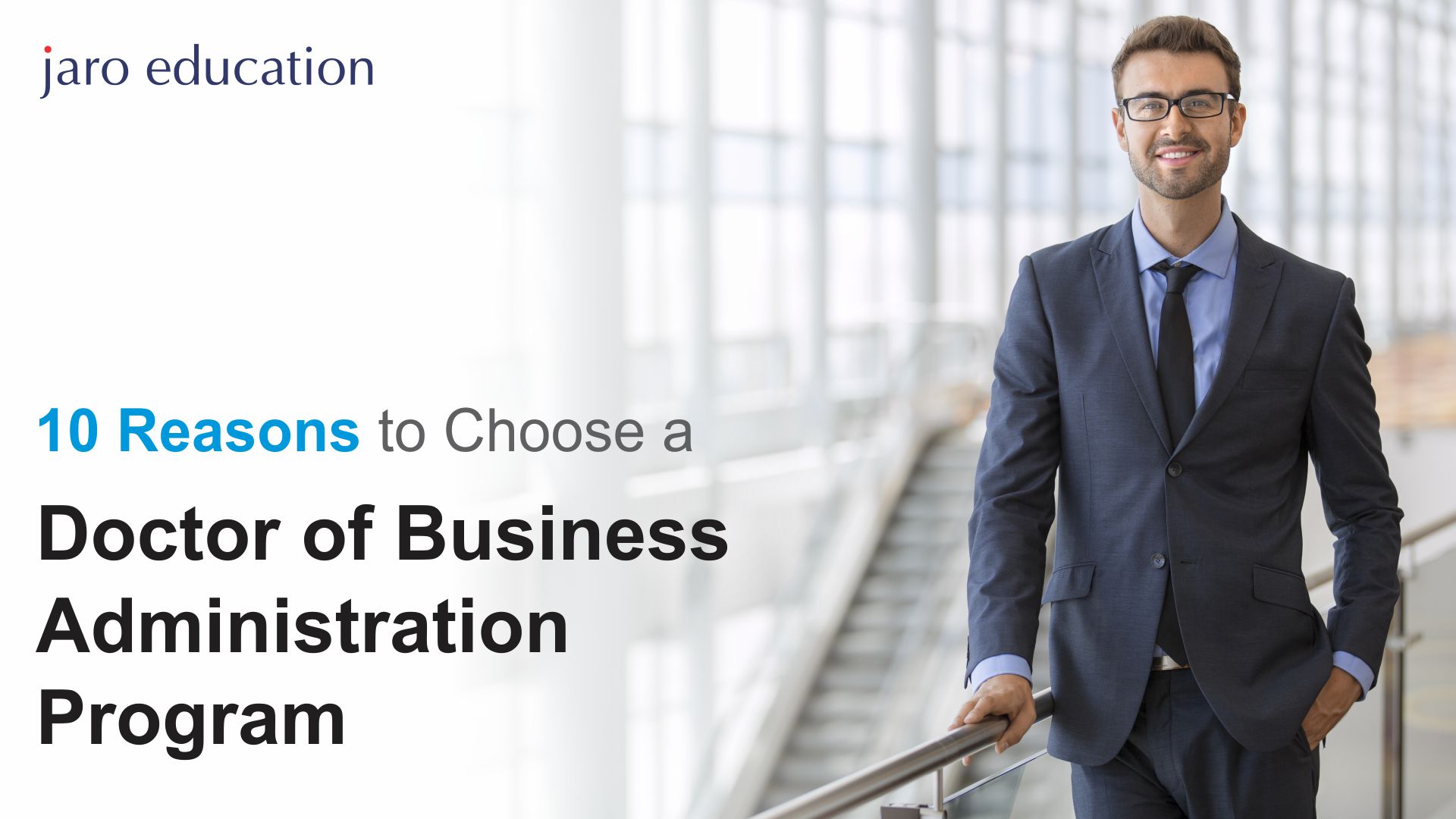 Introduction
A PhD in Business Administration is the ultimate degree in the business management field. The Doctor of Business Administration is often considered equivalent to any other prestigious doctorate. 
In this highly competitive world, one needs to have more than just a basic MBA degree. A doctorate in business gives you the chance to make yourself stand out from the crowd. DBA programs essentially allow you to gain higher paid job roles in reputed multinational companies. You may also bag yourself the job of a professor or post-doctoral researcher in the field.
Professionals who are already into a job might find it difficult to pursue a PhD. For such professionals, Online DBA Programs are also available, providing all the flexibility and convenience.
10 Reasons for Choosing a Doctor of Business Administration Course
In today's competitive world, some sort of advanced professional degree is required to stand out in the crowd. Mere MBA degrees are just not enough. Candidates with a PhD degree in business are rarely found. 
A Doctor of Business Administration sets the candidates apart from others and allows them to earn brownie points from the recruiters. 
Develop Essential Management Skills
A DBA course will allow you to develop essential management skills that are needed for taking a company to the epitome of success. Furthermore, it also encompasses leadership, communication and people management skills, which are equally important.
The Doctor of Business Administration course improves academic credentials along with management skills, thereby allowing the students to excel in their careers.
Great Networking Opportunities
In the field of business and management, communication and interaction play a key role in networking. A DBA program allows you to interact with fellow candidates and experts in the field of business management. 
The Doctor of Business Administration program consists of academic conferences in the curriculum, which provide opportunities for the expansion of the network.
Having the required skill set is essential for getting a desirable job role. To shine out, one should possess something unique. DBA candidates develop the skills that others lack.
The Doctor of Business Administration program provides a suitable environment with experts and access to high-quality resources which are required for enhancing the skill sets.
Becoming an expert in a particular topic can provide great career opportunities. Exploring a particular topic to become an expert can be profitable for one's career. The Doctor Of Business Administration course provides the option of choosing a subject of choice for specialization. This ultimately leads to great heights in the career.
The higher your educational degree is, the higher your salary potential. In traditional corporate jobs, it is evident that the more educationally qualified candidates, or candidates with more experience, get paid higher.
Professionals can expect to have a handsome pay scale with a doctor degree in Business Management.
Climb the Ladder of Success Rapidly
Having a higher educational degree is always advantageous when it comes to recruitment. It is always favorable for organizations to promote an experienced, higher degree holder employee than a candidate with fewer degrees and experience.
With the expertise, knowledge and experience gained during the Doctor of Business Administration course, rapid growth and success of career are bound to occur.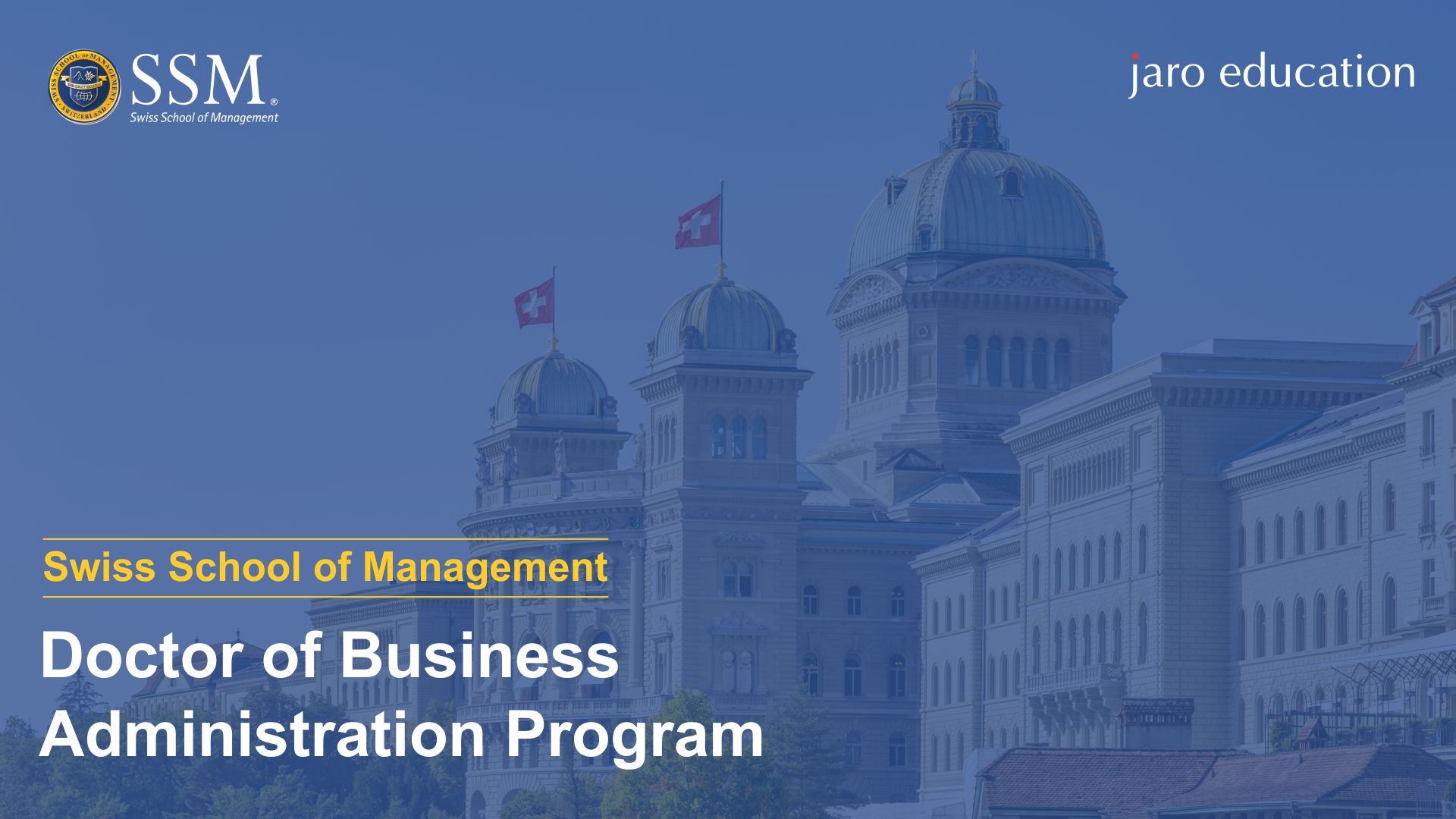 Gain the Confidence to Succeed
DBA Programs makes you more knowledgeable in your field of work, giving you the confidence that most recruiters lookout for while appointing higher executive officers in the company.
The Doctor of Business Administration Program prepares you with the requisite knowledge to answer subject-related questions with confidence, and earn that promotion easily.  
Interaction with Subject Experts
DBA courses are taught by expert faculty who not only teach and increase the student's knowledge but also help them connect with global subject experts.
The Doctor of Business Administration program provides you with the platform for interactions with such subject experts worldwide. 
Explore the field of teaching
As the DBA degree is treated equivalent to any other subject doctorate, one can be eligible for the post of professor with a PhD in business. Postdoctoral research can also be pursued after a doctorate in business.
With a PhD in Business Management, not only corporate jobs, but many more job opportunities remain open.
Conclusion
A PhD in Business Management allows you to develop the necessary skill sets and climb to desirable and prestigious job roles you deserve. People who are already into management jobs and want a boost in their careers must look out for the prestigious Doctor of Business Administration program from the Swiss School of Management.
What are you waiting for? Explore the Doctor of Business Administration course today, and allow yourself to become the best in your field of expertise!