Free Registration | Tuesday, 5th September 2023 | Starts @ 3:00 PM (IST)
Discover the World of Business Analytics with IIM Mumbai's Global Online Certification Course, 'Reinventing Business Operations with Data Analytics.' Gain a solid grasp of essential analytics concepts applicable across finance, marketing, operations, and HR. Our course, led by distinguished faculty from MIT, USA, and IIM Mumbai, equips you with the skills to collect, organize, and analyze data for insightful decision-making. Join our exclusive information webinar to delve deeper into this opportunity.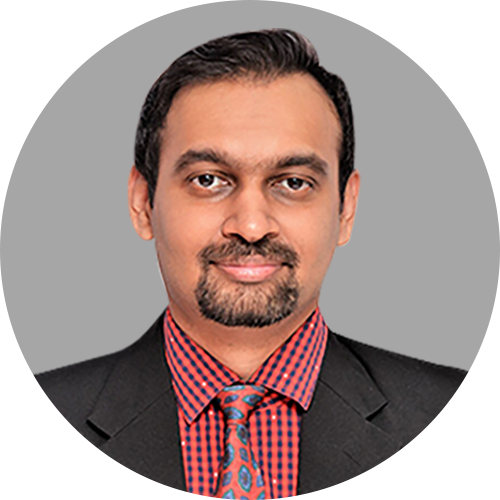 Dr. Rofin T M is a valued member of the faculty engaged with the Global Online Certification Course on Reinventing Business Operations with Data Analytics program, offered through IIM Mumbai. With a distinguished tenure spanning over a decade, he has excelled as an Assistant Professor, contributing his expertise to esteemed institutions including IIM Mumbai (NITIE), National Institute of Technology Karnataka, and Rajagiri Business School. His academic journey encompasses notable achievements, including a B.Tech degree, an MBA, and a PhD in Industrial and Systems Engineering from IIT Kharagpur. Dr. Rofin's research pursuits are centred around vital domains such as Global Procurement, Supply Chain Disruptions and Resilience, Dual-Channel Supply Chain, Retail Price Dynamics, Revenue Management, and Game Theory.
SEEKING TO ENHANCE YOUR KEY SKILLS WITH
Global Online Certification Course On Reinventing Business Operations With Data Analytics?