Free Registration | Saturday, 19thAugust 2023 | Starts @ 3:30 PM (IST)
Are you eager to dive into the world of Business Analytics and unlock the secrets to building successful products? Join us for an exclusive bootcamp, Business Analytics: Drive Decisions with Data, where you'll gain invaluable insights and knowledge from an industry expert.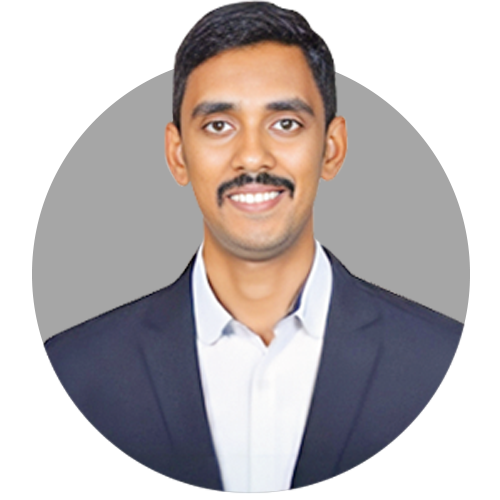 Mr. Sarveshwaran Rajagopal
Mr. Sarveshwaran Rajagopal, a Certified Data Scientist from renowned institutions such as IIT Stuart School of Business, Great Lakes Institute of Management, and Bits Pilani. With a focus on data-driven strategies and advanced analytics, Mr. Rajagopal has successfully guided numerous businesses towards growth. His expertise spans across Data Science, Business Intelligence, Business Analytics, NLP, and Team Management. He has dedicated over 1100 mentoring hours, guiding and empowering more than 840 learners, with an impressive overall rating of 4.85 from working professionals in the domain of Machine Learning and Deep Learning. Beyond mentoring, Mr. Rajagopal has actively engaged in seminars and tech talks, sharing his knowledge and serving as a Capstone Project Mentor to support others on their data science journey. His passion for mentoring and commitment to helping individuals kick-start their careers in data science make him an invaluable asset to the field.
SEEKING TO ENHANCE YOUR KEY SKILLS WITH
BUSINESS ANALYTICS COURSE?
Dive into some compelling statistics and facts that highlight the significance
of Business Analytics in today's business environment.
An estimated 11.5 mn job openings by 2026, sky-high salaries.
From $307.52 billion in 2023 to $745.15 billion by 2030, the global big data analytics market is forecasted to witness significant growth.
80% of global companies are actively investing in their Analytics division.
Impact of Analytics on Businesses
5x faster decision-making for businesses is enabled by data analytics
95% of employers say that data science and analytics are skills that are hard to find
68% of travel brands say they plan on investing in predictive analytics or business intelligence
KEY HIGHLIGHTS OF THE BUSINESS ANALYTICS BOOTCAMP
Join our Business Analytics Bootcamp and embark on a transformative learning journey towards Product management excellence. Don't miss this opportunity to enhance your skills, boost your career prospects, and contribute to successful Product outcomes.