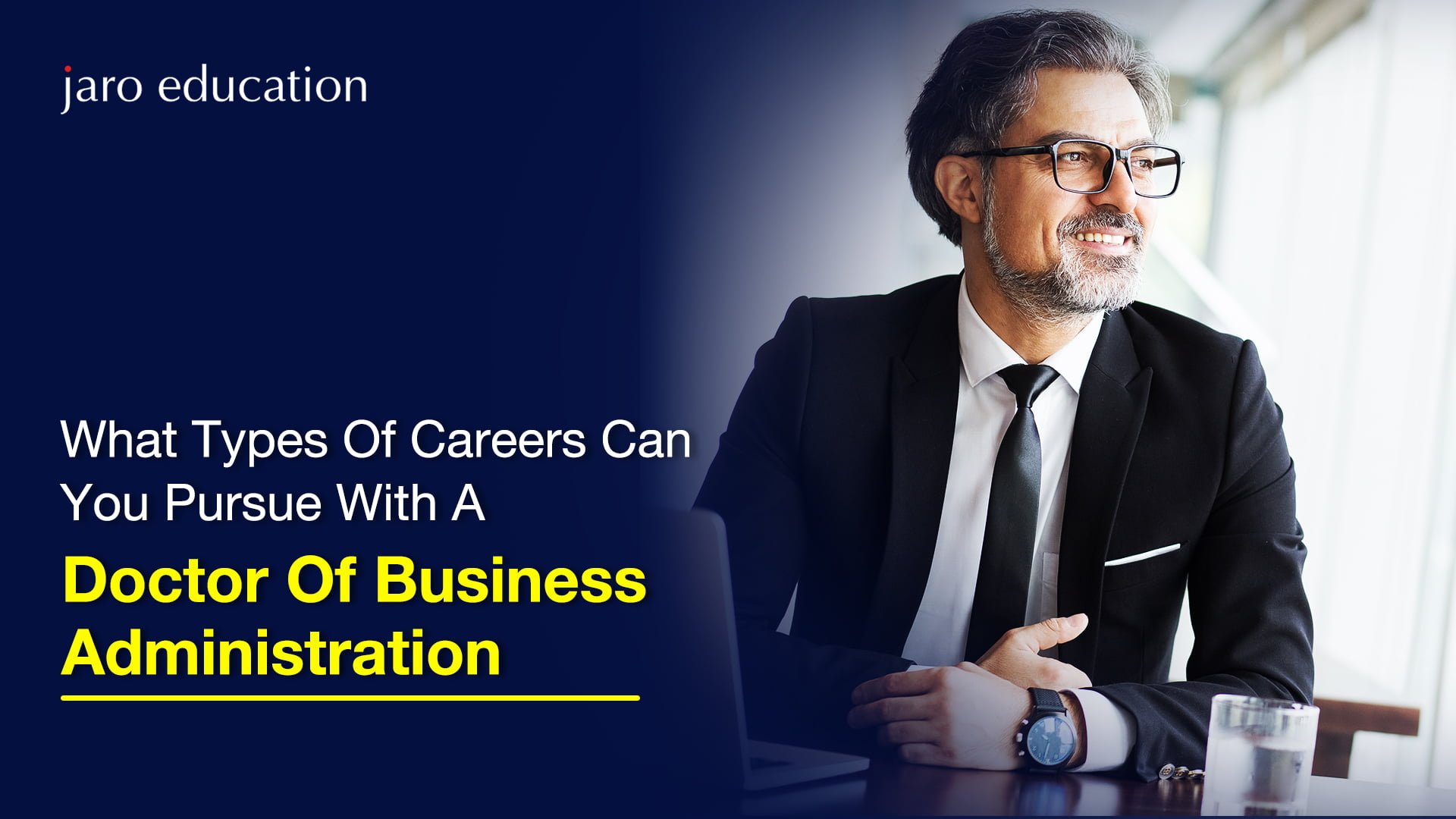 A Doctor of Business Administration (DBA) degree is a type of advanced learning for individuals who want to work in senior management roles in their sectors. As a Ph.D. in other fields, A DBA degree is the highest level of study available in business administration. The DBA quickly becomes a mark of distinction for people who wish to build a name for themselves in their profession.
Employers value employees that have attended DBA Programs because they believe they possess critical high-level talents such as leadership, collaboration, and technologies, as well as real-world problem-solving and decision-making ability.
Uncover benefits of a DBA Program
The biggest advantage of a Doctor of Business administration online is that you won't have to alter your surroundings or pay needless expenditures while earning your online DBA degree; you can concentrate solely on becoming a DBA. You don't have to quit your current work to seek your ideal advancement in life when you study digitally. With an online DBA degree, you may take classes from schools and institutions all across the world.
Career options after a DBA Degree
Positions requiring a doctorate in business administration are considerably more challenging to come by than regular jobs. Only a few people hold this degree, and only a small number of firms and agencies recognize the degree's total market value. Following a Doctor of Business Administration, there are a few job opportunities.
Management analysts, often known as "Management Consultants," assist management in enhancing the result by reducing costs and increasing revenue production. Analysts evaluate businesses' assets, limitations, and potential to suggest improvements and solutions that would help them improve efficiency and acquire a competitive edge.
As per the Bureau of Labor Statistics, the job forecast for this occupation is 14 percent from 2016 to 2026, which is quicker than the national average. An organization hires these specialists to examine a problem, issue, or opportunity and develop strategic action plans and activities to match corporate performance targets.
Educationists, on the whole, prefer to get a doctorate in business administration degree since it will allow them to pursue a career in postsecondary education. If you want to work in academia, the Bureau of Labor Statistics predicts a 15% increase in postsecondary instructional jobs from 2016 to 2026.
Academic staff in higher education create and execute curriculum, educate and assess students to assist them in broadening their skill set and knowledge in a particular subject or area. Even if you already have a master's degree in business administration, Online DBA Programs can help you further your career in MBA.
Chief Executives are the highest-ranking officials in any corporation. These are high-ranking executives who are in charge of an organization's operational management. They create rules and plans to ensure that their organizations achieve their goals, and a DBA degree makes it possible for you to be one of them.
Because these C-level executives will also be the organization's decision-makers, higher educational credentials and vast experience are required to be put in such a position. According to Indeed.com, the average yearly pay for CEOs in the United States is $107,000. The CEO, CIO, CTO, CFO, and CMO are C-level executives in charge of overseeing, establishing, and/or executing projects and guiding senior management.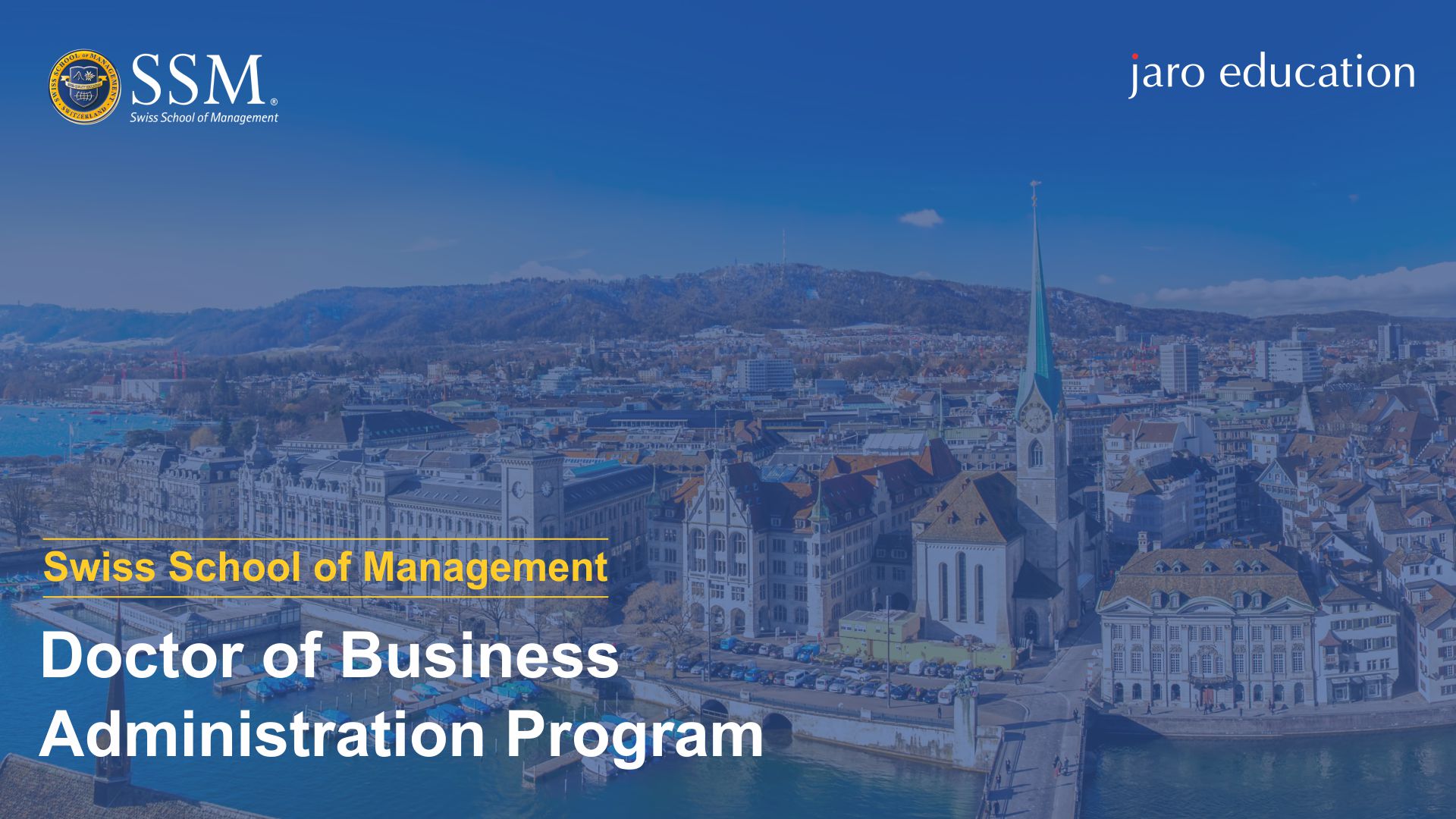 A market research analyst's work in a company is critical since the organization's performance is dependent on market information on goods and/or services in their particular target market. The typical yearly income for market research directors is $152,000, according to Salary.com.
Employees that understand how companies operate and can effectively manage other public employees are needed by the federal, state, and municipal governments. Governments can benefit from working like companies in some circumstances, and graduates with a DBA degree can assist them by implementing systems.
Economists study how society allocates resources by doing research, monitoring market movements, and analyzing data. An economist's job description includes conducting extensive research, tracking economic patterns, analyzing obtained data, and forecasting future economic developments. Online DBA Course will make you ready to think, evaluate, and make judgments that will overall contribute to economic growth.

In an experienced firm or start-up, a Ph.D. in business can give you tools to enhance and grow your entrepreneurial drive and leadership abilities. A high-quality DBA program will mix theory with real-world tactics. Entrepreneurial funding, entrepreneurial orientation, and modern business difficulties may all be part of your education.
Think tanks bring together some of the brightest minds in the world to collaborate and strategize. These influential organizations number in the hundreds and cover a wide range of issues. Graduates can join think tanks investigating cases in the arts and humanities and policies that affect the environment. Think tanks have a significant influence on regional and national issues, from national defence to international diplomacy.
Conclusion
The DBA program will teach you how to study and grasp what the current literature says about a topic and how to use current research-based theories to address a real-world problem. The DBA Program –Swiss School of Management prepares' students for top-tier employment in a wide range of subjects and roles. Understand more about our DBA course, which includes flexible timing and Online DBA Course choices for working professionals.