​​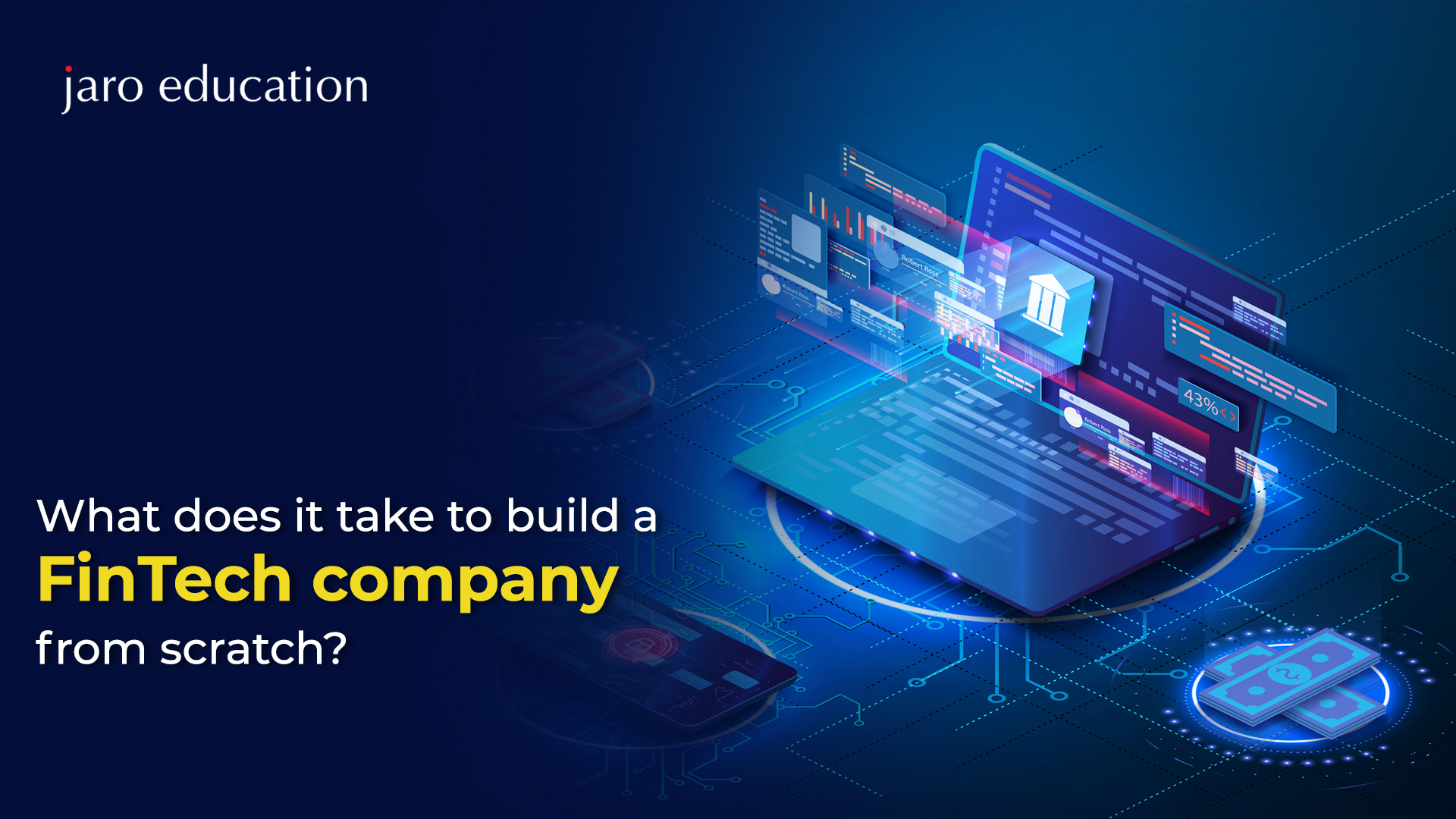 Starting a FinTech company is not too difficult—you need to solve a certain problem of your customers and address their needs better than the competition. Yet, one must be careful when starting a FinTech company. Let us discuss a few factors to keep in mind when setting up a FinTech company.
With the growth of FinTech companies comes the demand for professionals. Professionals can join courses in Financial Technology in India at IIM Nagpur. FinTech courses allow aspirants to get certification in FinTech and crack the highly competitive FinTech job market.
Factors to consider when starting a FinTech company
Your niche
FinTech is a vast industry with several verticals, so you need to have a clear idea of the problem you seek to solve. Once you identify the problem, you need to involve the right FinTech product in offering the solution. After choosing the niche, you have to decide the type of audience you will cater to with your service—in other words, identify your target market. It is highly suggested to start small locally and then expand to a large market.
The rules
Money is a critical commodity important for everyone. Hence, there are a lot of rules and regulations pertaining to the same. This is the reason any FinTech company or institution needs to abide by numerous rules when dealing with the money of the people. Before starting a FinTech firm, you are expected to know the ins and outs of the regulatory mechanisms in place.
Hiring a team
Most successful companies are made by talented people. So, if you seek to become the best FinTech company, you need to have the most talented people on board. The FinTech sector is always faced with a talent crunch when limited by location, and the best way out of this is to build an offshore software development team. Another way to get around the problem is to outsource your software development needs.
Create the right tech stack
FinTech solutions are always vulnerable to data breaches, and there is a need for increased security when offering a service to people. You need to ensure that the app, payment platform, and website offer cutting-edge security features with data encryption and storage on a cloud enterprise. Choosing a ready-made solution is risky, so the right custom tech stack must be created to stay relevant and succeed.
Preparing an MVP
It is entirely possible that a FinTech company will not have the entire product in the beginning stages. The way to get around the problem is to create a minimum viable product or MVP. This is the washed-down or basic version of the product with just enough features to showcase to potential investors. An MVP is advantageous because it can be developed fast and serves as the proof of concept in the early stages when looking for funding.
Funding
When you have an idea, team, and an MVP, the next obvious step is to build a full-fledged FinTech product with adequate funding. Let your creative juices help you in building an investor presentation, business proposition, and product demo. If everything goes well, investor money is likely to flow into your bank account. You need to understand the mindset of VCs and what they are looking for are truly game-changing offerings. Thus, make the most alluring value proposition with your product.
Final thoughts
This blog can serve as a template for anyone who seeks to create a FinTech business. For others who like to be part of FinTech companies, you can opt for the PG Certificate Programme in FinTech being offered by IIM Nagpur.  as part of Financial Technologies.
The programme seeks to introduce and delve deeper into modern technologies such as blockchain, machine learning, cryptocurrency, big data, and artificial intelligence. The programme also involves imparting knowledge on organisational dynamics, new-age strategies for managing FinTech, and insight into key levers of banking transformation.
Frequently Asked Questions (FAQ)
What qualifications do you need for FinTech?
The FinTech course from IIM Nagpur requires a minimum 50% aggregate from a recognised university and three years of work experience with specific domain expertise in IT, ITES or BFSI Services.
What should I study for FinTech?
The programme requires aspirants to have a good understanding of banking and financial sectors with a keen interest in emerging technologies such as blockchain, machine learning, big data, and artificial intelligence. Getting a foundational understanding of all these topics will provide a head start for the candidate.
How do I start a career in FinTech?
A minimum 3-year work experience in specific domains such as ITES, IT, or BFSI will make you eligible for the programme. By obtaining a FinTech certification, you become eligible for applying to the various FinTech companies, both big and small, that have emerged in India in recent times.
Is FinTech a good career?
Right now, one of the most happening sectors in the Indian economy is FinTech companies. Such companies come with good demand for talent all throughout the year, and it can be only fulfilled by doing certification courses in FinTech.