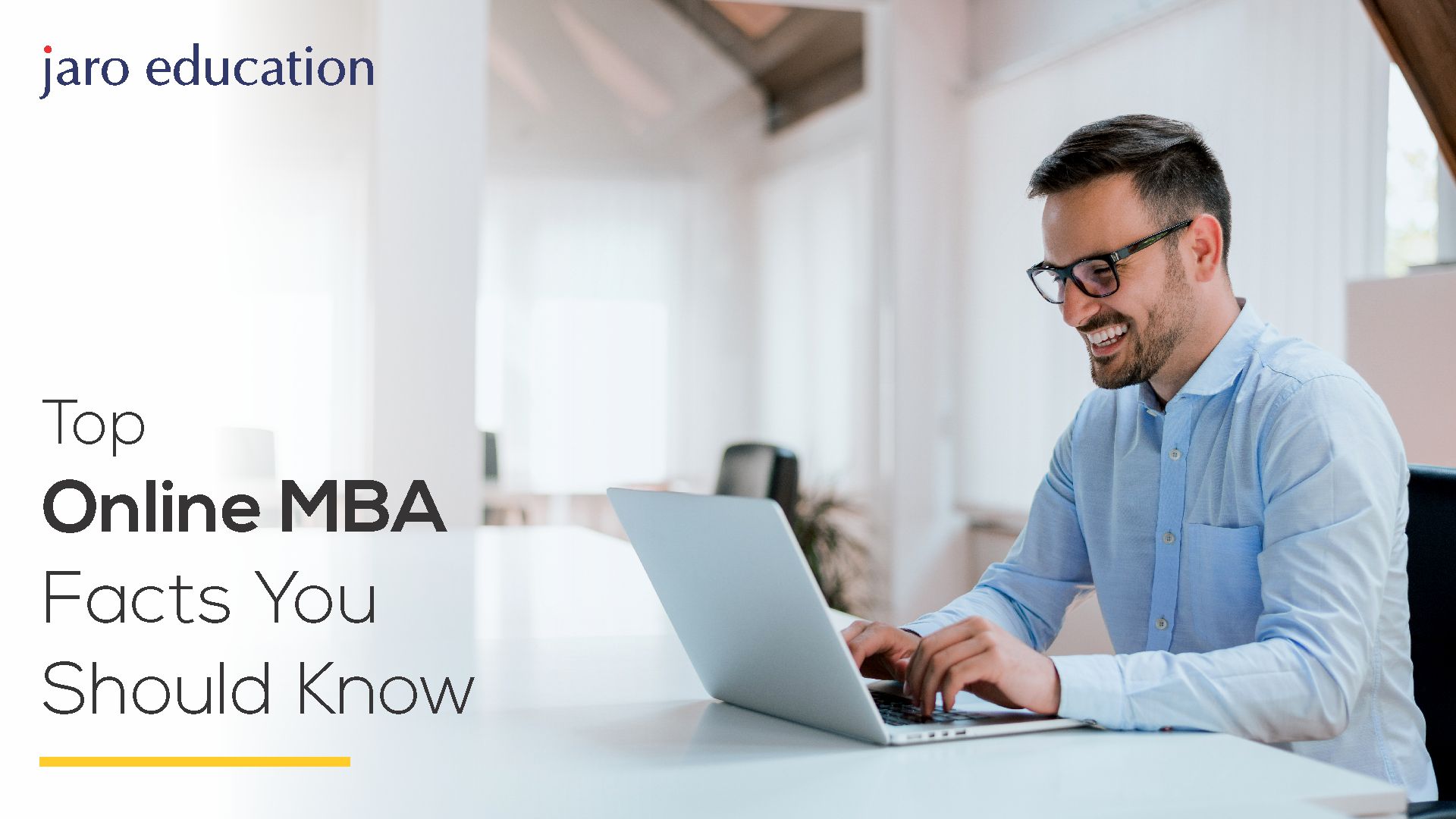 The Online MBA Program by Bharati Vidyapeeth (Deemed to be University) is a program that will help working professionals identify business opportunities in their work profile. Besides giving working professionals the accessibility and flexibility to study while working from anywhere, this course helps them enhance their managerial skills. Online MBA courses help them tackle business challenges in the future and build their leadership skills and entrepreneurial capacity. 
This Online MBA program gives you practical business training, open discussion forums, recorded lessons to learn about and revisit the concepts, and helps you establish a strong foundation. As per a survey, individuals with an MBA have a 75% increase in their median salary compared to individuals without an MBA. 
Objectives of online MBA courses
Online MBA programs have several objectives, such as:
Managerial skills: Online MBA courses

help gain managerial skills like knowledge and the ability to fulfil some specific management activities and tasks.

Leadership skills:

MBA courses develop students into leaders so that they apply theories of effective leadership, team composition, and motivation for effective management of work teams.

Strategic thinking skills:

It builds strategic skills in students that enable them to use critical thinking to solve complex problems.
Career advancement:

Career advancement skill helps students to achieve new career goals and gain more challenging job opportunities in future.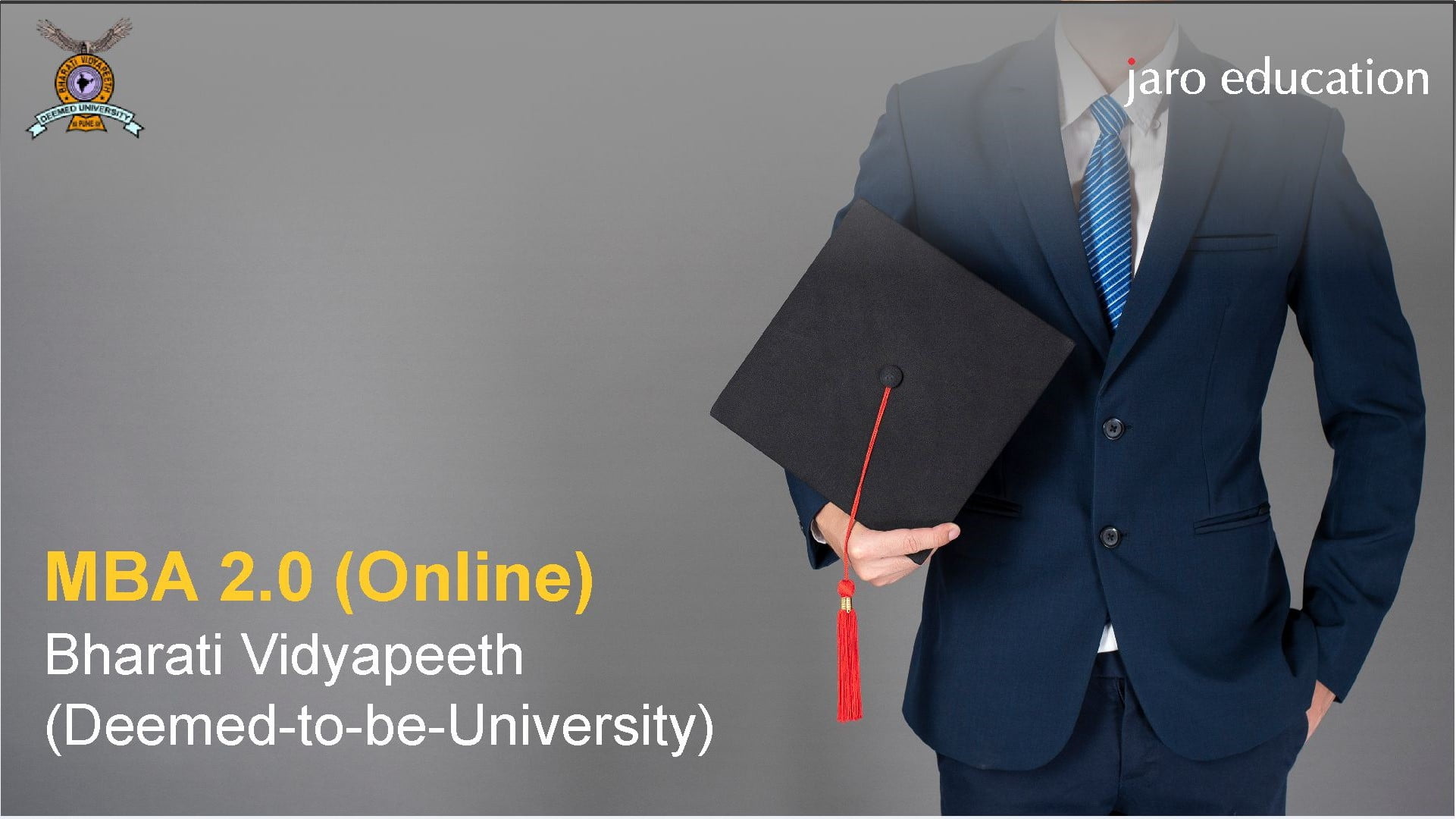 Facts about online MBA courses in India
License for business management career: Online MBA

courses prepare working professionals for future opportunities in successful business roles. In some organizations, it is a compulsory course for C-level management positions. It provides licenses to professionals who are aiming for careers in business management. 

Outstanding salaries:

Professionals who have completed

online MBA

courses get attractive and outstanding salaries. Thus, these courses are like planned investments, giving high returns in a short period. According to the survey, the average salary of online MBA graduates was $96,000+ which was a 22% increase from their pre-MBA salary of $79,000.

Employability:

This online course fits individuals in numerous jobs and organizations. The professionals can choose the area where they want to pursue their career. After an online MBA, students can get jobs in management as a brand manager, marketing manager, market research analyst, sales manager, product manager etc. 

Flexible business programs:

The

online MBA courses in India

are designed according to market demands. These courses are designed in such a way it is suitable for both working professionals as well as students. 

Generate entrepreneurs: Online MBA courses

are suited to those individuals who want to advance their career goals. These courses enhance managerial skills and help working professionals make effective decisions. 

Companies sponsor MBA: Online MBA programs

are preferred by many companies, organizations, and industries. Most of them motivate their employees to get an MBA online by sponsoring the course for them. These courses help in upskilling promising employees for management positions. 
Online MBA courses are widely accepted and popular today, and they offer the perfect getaway to a career in management. The Online MBA Program by Bharati Vidyapeeth (Deemed to be University) is a two-year online course where individuals will be provided with online study materials, live sessions with teachers, lecture recordings, and easy accessibility to all study material. This course refines the skills of working professionals and builds them in the field of management. 
Conclusion
Online MBA courses are an opportunity for working professionals and graduates to take up an extra course that will expedite their career growth. Online MBA courses have many benefits, primarily flexibility, which helps in balancing work and family responsibilities collectively. The online courses offer great value in terms of cost, time, and growth.
FAQS
Who should study in an Online MBA Program?
Individuals interested in marketing, financing, technology, digital marketing, etc., can go for an online MBA. However, they must have an undergraduate degree to take admission and have at least 50% marks to be eligible for the program. 
Why study in an Online MBA Program?
Online MBA programs are affordable courses than on-campus courses, such as there are no infrastructure costs associated with the online programs. It also offers attractive benefits like diverse networking opportunities, an expanded choice of programs and the flexibility to customize schedules, etc.
Is an Online MBA Program better than a regular MBA?
Online MBAs are considered better as they are more versatile and provide accessibility and flexibility to working professionals. It allows them to work and study at the same time. This is why many individuals choose online MBAs as compared to traditional MBAs. 
How much are the fees for the Online MBA Program?
Online MBA courses are comparatively less expensive than regular MBA courses. The fee for the online MBA course by Bharati Vidyapeeth (Deemed to be University) is INR 1,00,000 for two years.