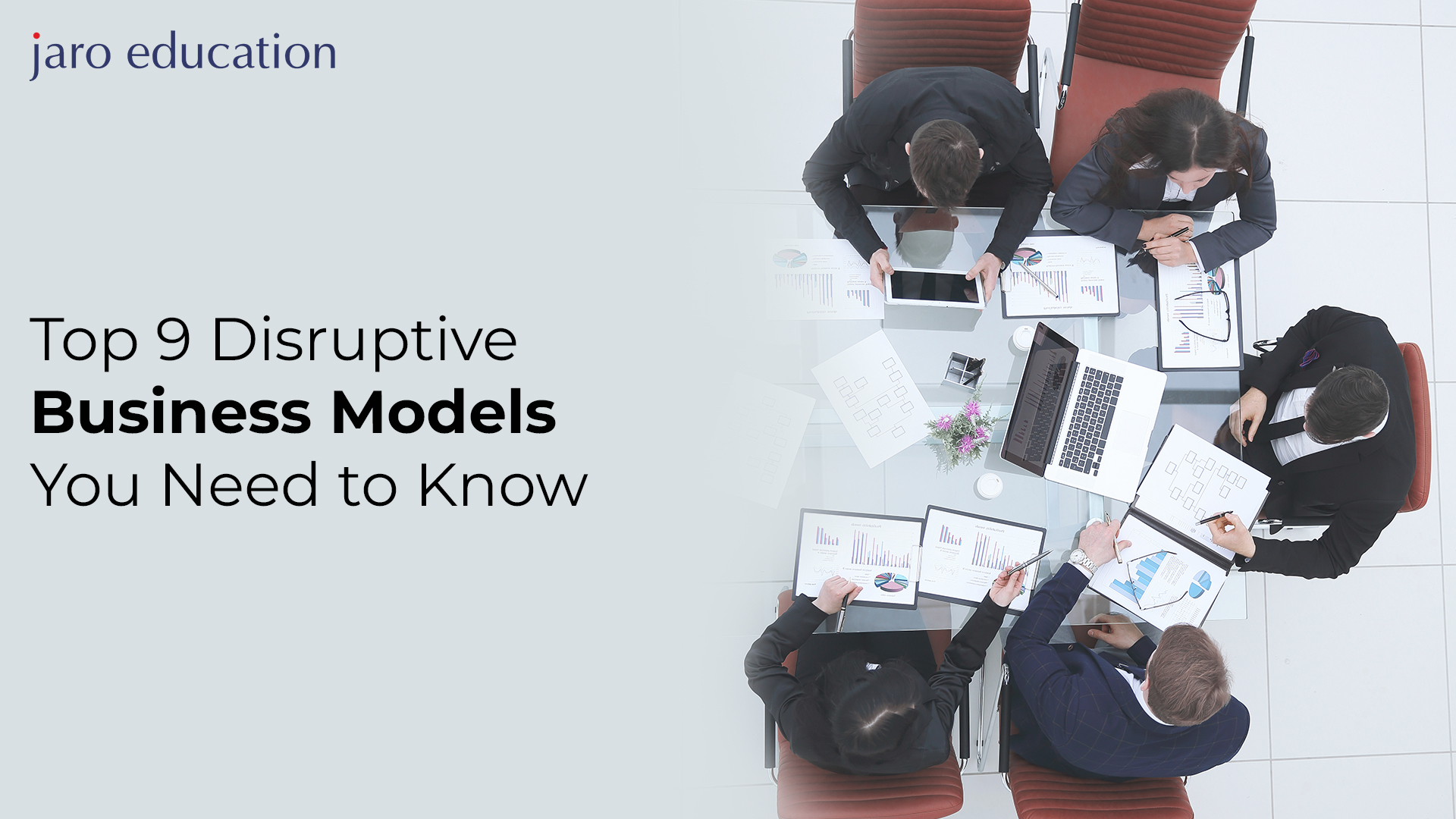 Business models can be many, but what works the most is effective and adaptable. In this blog post, we have discussed the 09 most disruptive business models that have revolutionized sales and marketing.
The demand for sales and marketing personnel have also spiked due to disruptive business models. But before that, you must know what is sales management.
Sales management is all about increasing sales revenue and implementing sales strategies. The sales managers are hired to perform sales functions and bring ideas to implementation. In this blog post, we have listed down 09 different business models that turned the table and made the idea generators billionaires.
1. On-Demand Business Model
This disruptive business model is based on time. Be a product or service, it can be called up at a certain point in time. These models add value to customers by offering services at their convenience. The On-Demand business model is sold at a premium.
Examples: Uber, Netflix, and Upwork
2. Free Version Business Model
Another disruptive and popular business model is offering services for free and charging only for premium features. In this business model, you have to offer those services free of cost that become their daily use. If your product/service entertains users, you will have a large user base in no time. 
Facebook is a free version of business. It has a vast user base, which allows companies to get an impression of its products. Facebook charges those companies to advertise their products.
Example: Google & Facebook
3. Hypermarket Model
Would you buy a quality product lower than the cost price? Yes, right. That is the hypermarket business model. One of the most prominent examples of a hypermarket business model is Amazon. It crushes competitors by offering prices that they cannot even match. And even if they do, they would run into losses.
Example: Amazon
4. Marketplace Model
You can create a marketplace where buyers and sellers can transact. It offers flexibility and convenience because you can transact from anywhere, anytime. As a business owner, you will earn a commission, brokerages, or fixed transaction fees from the seller who posts the product. The commission is calculated on the percentage basis of the price charged.
For instance, Apple or Google charges a commission from the developer who uploads the application on the play store or app store.
Example: Alibaba & Uber
5. Ecosystem Model
The ecosystem is one of the disruptive business models since it makes switching to another difficult. For example, Apple users would not consider moving to the Android operating system and vice versa. It even eliminates competition because switching becomes a big decision for any customer.
Example: Apple & Windows
6. Subscription Model
The subscription business is another disruptive and engaging business model since it ties customers for a fixed period. The customers pay to leverage or access the product or services. The subscription depends on a monthly or yearly basis. An OTT platform to watch series, telecom service providers, or newspapers is part of the subscription business model. The customers get access to service till the time they pay. Once they stop paying, the subscription ends, and the service stops.
Examples: Netflix, Amazon Prime, Jio, Vodafone
7.
Experience Model
This is a luxurious business model since it offers experiences to customers that can pay for the services. Here the business has to bring new products to the markets and keep improving the existing ones. The customers expect to be delighted and entertained. If the customers don't get what they seek, they are likely to abandon them. Be so realistic that your competitors won't be able to match your experience offering level. 
Example: Apple
8.
Pyramid Model
This business model undertakes a large group of affiliates or resellers that promotes products/services. The business pays the reseller or affiliate a commission on being bought or subscribed. There is a fixed percentage of the amount that the reseller or affiliate marketer receives on the sale of products. 
Example: Amazon
9.
Freemium Model
The freemium model works only when the distribution and marginal cost of additional units are lesser than the cost of personal information. In this business model, the users get to access basic services, and if they want to avail of premium services, they are then charged. If the user wants to access the premium features of the business, then they will have to pay a certain sum of money. 
Example: Spotify
So, these are some disruptive business models to look for when it comes to new-age marketing. You can be well-versed in new-age marketing by conducting an entire program into it. Get certified in strategic sales management and start your entrepreneurship.
Professional Certificate Programme in Strategic Sales Management and New Age Marketing
Sales are the most challenging job of all, and if you want to make your career in it, get admitted to this online management course. You must figure out innovative ways to sell your products or services since an entire organisation depends on sales performance.
The online management course we suggest here will open up an entirely different marketing horizon.
Strategic Sales Management Program Highlights:
10-month course

2-hour Sunday batch

Direct to device

Group assignments

Data analysis & AI/ML techniques

Real-life Case studies
Eligibility Criteria:
Bachelor's degree from a recognised university 

4 years of work experience in sales and marketing or 5 years in business enterprises
Get admission before it closes. Give yourself 10-11 months and see the change in your convincing power and marketing ideas. You would have a different personality altogether.
Conclusion
Disruptive business models have brought a revolution in the market and are the set examples of how new and innovative marketing strategies can easily be accepted. You can use one of the disruptive models to start your business. Get certified by enrolling in the IIM Kozhikode – Professional Certificate Programme In Strategic Sales Management And New Age Marketing course and begin your career in entrepreneurship.