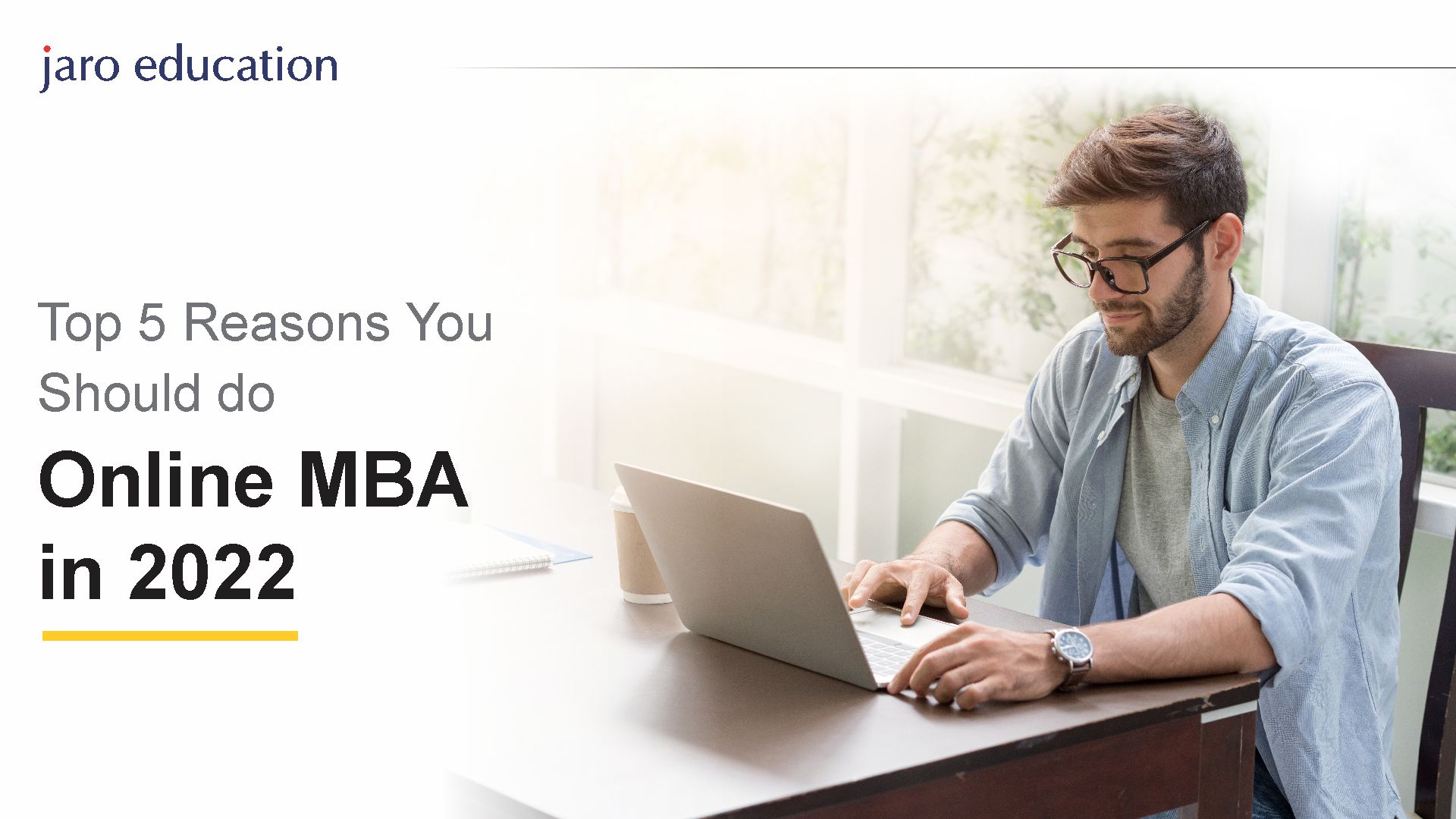 The COVID-19 pandemic has harmed the world economy and healthcare infrastructures and impacted educational institutions. 
Everyday tasks, occupations, and education are still being carried out—only the methods have shifted to accommodate the new environment. Schools, universities, and other educational institutions have redesigned their delivery systems to better serve their students through the online delivery model.
Consequently, if you were hoping to get that highly sought-after MBA degree this year, you do not need to put it on hold! You can pursue online MBA Programs in India amid pandemic restrictions.
Reasons to Pursue an Online MBA Degree Program 
With social separation becoming the new normal, professionals find themselves more flexible than before. It is up to you to ensure that you make the most of your available time. One thing you may do is enrol in online MBA programs to further your education. Many people find remote learning a useful tool and a happy convenience.
Unusual circumstances need unprecedented responses. Companies that provide e-learning services are offering assistance during these exceptional times, and this trend is expected to continue long after the epidemic is over.
Opportunities on a Global Scale
Consider the possibility that your desired college is located in a distant region of the globe. You will have to consider the possibility of relocating across the world, which will give rise to several difficulties.
 Obtaining a visa, the costs of air travel, and adapting to a different culture are all factors to consider. Because of their other duties, not everyone can participate.
 Does this rule out any international prospects for you? In no way, shape, or form! One of the most advantageous aspects of an online MBA is that institutions are always happy to accept overseas students as part of their programs. If you want to get a certification from any institution of your choosing, you may do so from the comfort of your own home.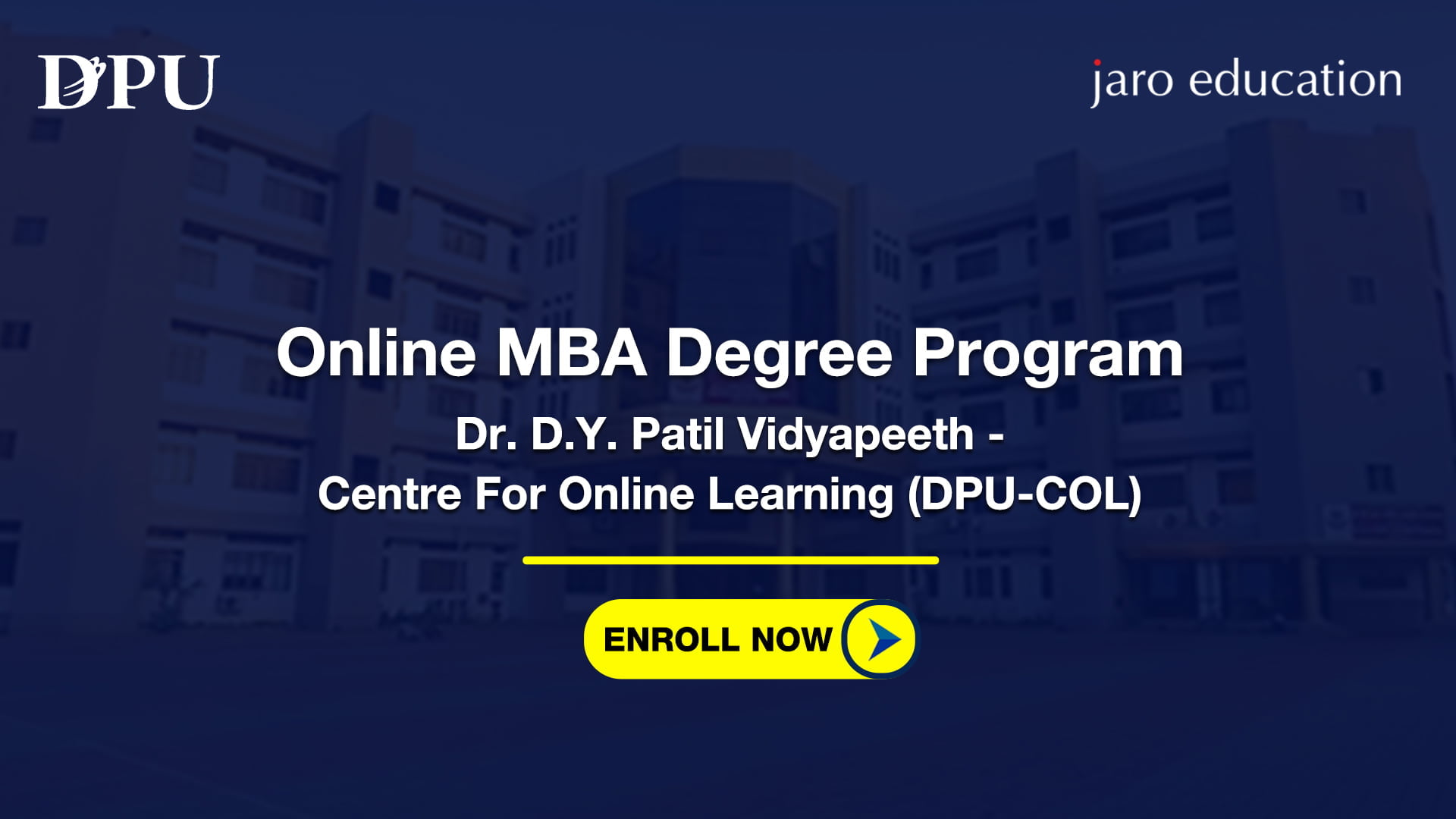 Peer-to-peer learning is encouraged in online courses, as in traditional classroom settings. Participants in online MBA programs may come from many educational and professional backgrounds, and they can do it from anywhere in the globe. Consequently, students have the chance to interact with and engage with a large network of individuals who come from a variety of different backgrounds.
The cost of online programs is often less expensive than attending conventional universities. Although online courses may still be discouragingly expensive, they cost far less than a regular college education.
In addition, when you study an online MBA, your overall expenditures are affordable. You'll save money on a variety of expenses, such as transportation. If you opt to live in a college dorm, you will find that the cost of living is quite expensive.
 Aside from that, other sizable expenditures are associated with attending a regular institution instead of taking an online course. As a result, an online MBA may prove more cost-effective over the long term.
Valuable hands-on experience working with cutting-edge equipment and technological innovations
In addition to having a very well-structured and well-designed curriculum, online MBA courses also have a very affordable price tag. They incorporate the most up-to-date technological and business administration approaches and trends.
As a result, online MBA courses expose you to cutting-edge tools, ideas, and concepts and instruct you on using them in real-world situations. As a result, online MBA programs are a fantastic tool for facilitating theoretical learning and hands-on practical experience. Because most high-level job descriptions need technical ability, online MBA programs promise to provide on this front as well.
Conclusion
Beginners and working professionals might benefit from pursuing an Online MBA Degree Program. Among other things, the course will assist students in developing their managerial abilities and other vital skills, such as critical thinking, leadership, and decision-making.
These abilities will help MBA candidates to inspire creativity and innovation inside their firms, allowing them to propel their organisations to new heights. Aside from that, enrolling in online MBA courses can assist you in getting out of your comfort zone and exploring new ideas that might be beneficial to your company's development.
The Online MBA Degree Program offered by Dr. D.Y. Patil Vidyapeeth (Deemed-to-be-University) will be your partner in the journey to success. It offers a wide range of specialisations with effective course modules. One is assured a bright future by pursuing the course, one of the best online MBA programs In India.
FAQs 
Who can take this online MBA program?
Anyone who has completed their bachelor's degree may apply for an Online MBA Degree Program. 
What should I keep in mind while choosing an online MBA course?
In the same way that being an online MBA student should provide you with career guidance, being an online MBA student should also allow you to network and grow your career. Take into consideration the participation of certain schools in students' career growth while evaluating specific institutions. 
Which job roles are offered to online MBA graduates?
Graduates with excellent leadership and analytical abilities, and financial expertise are in high demand in these firms. MBAs are also in high demand in alternative finance companies, particularly fintech and climate finance.