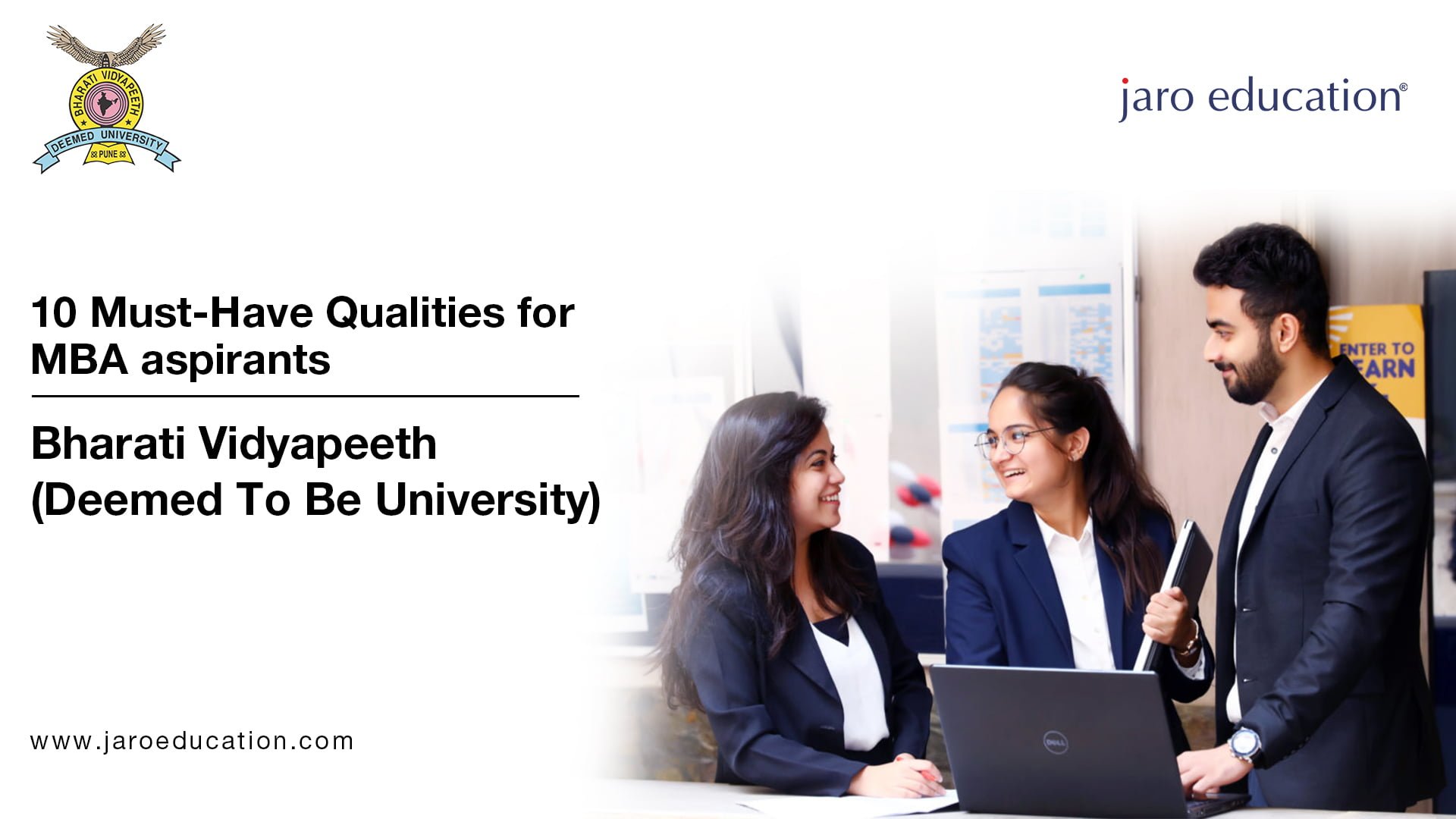 Top 10 Qualities B-Schools Look for in MBA Aspirants
Introduction
The degree of Masters in Business Administration is by far one of the most sought-after programs as it provides ample opportunities in the professional field. Nonetheless, with the number of aspirants increasing in leaps and bounds every year, securing a place in the top B-schools has become difficult. Candidates are required to have quite a few quality skills to secure admission at the top B-schools.
All the B-schools are primarily professional schools that prepare students for the business world. They teach quality leadership skills and strategies significant to succeed in the business world. Additionally, most MBA programs also check whether candidates have made meaningful contributions to their organizations.
With the advent of online MBA courses, getting a certified MBA degree has become comparatively easier and has opened up greater avenues for MBA aspirants. After the Covid-19 pandemic, the demand for online MBA courses in India has increased, and most students and working professionals have been on the lookout for these online MBA programs.
Top 10 Qualities MBA Aspirants Must Have
Let us delve into the top skills that B-schools look for in MBA candidates:
One major characteristic that B-schools look for in their candidates is whether they are team players who can collaborate on various group projects. To be a good team player, students must have great communication skills, analytical skills, and presentation skills. In most cases, these skills are showcased through Letters of Recommendation.
MBA aspirants should always have a clear ambition as to what they want to achieve through their degree. One should be ready to face all upcoming challenges and seize all opportunities.
Many B-schools consider it necessary for candidates to have work experience before aiming for an MBA course. Further, the field of work and the quality of work sometimes also help in securing a better position.
MBA aspirants should be well-acquainted with their strengths and weaknesses in their admission profiles. They shouldn't be afraid to admit what they want from this professional development. 
Non-academic Accomplishments
A very critical part of MBA aspirants is their resumes. Only good work experience may not be the only thing B-schools are looking for. They may be further looking for some high-quality work such as great projects and good progress.
Creativity and Innovation
As technology is getting better with time, it is becoming all the more important for B-school candidates to have better creativity and innovative skills that can be enhanced further in a B-school.
Having stellar qualifications always does not guarantee a successful career in business. It is essential to have great managerial skills that can hold an entire unit of people together.
Problem-solving and Decision-making Skills
Managers are required to take all the crucial decisions in a business. Therefore, it is essential for aspirants to have decision-making and problem-solving skills to handle difficult situations.
A key skill for any leader is to have good ethics and integrity as important characteristics. This helps in building a good relationship with employers, employees, and customers.
B-schools primarily tend to develop leaders who can contribute to society and to the business. Candidates are required to have a passion for development to impress the B-school interviewers.
Online MBA Program in India
Bharati Vidyapeeth Deemed to be University (BVDU) is offering an online MBA program in India in association with Jaro Education for aspiring managers and young entrepreneurs waiting to enter the corporate world. BVDU Online MBA Program is a great alternative to offline MBA programs in Covid times. The Online MBA Program is specially designed for working professionals to analyze their potential and identify business opportunities.
BVDU MBA Entrance qualifications include graduation from any recognized university with at least 50% in aggregate. The selection is made based on the profile of the candidate, academic records, and a Statement of Purpose. The application fee for this course is Rs. 1000/- and the entire program would cost Rs. 1,00,000/-.
Conclusion
There are several advantages to getting an MBA certificate online from BVDU. The course teaches digital marketing, business analytics, conflict management, negotiation skills, entrepreneurship, and design thinking. The best features of this course are industry-oriented programs, practical business training, easy learning through video lectures and e-learning tools, discussion forums, and flexible timetables.
MBA aspirants looking for growth opportunities can seamlessly enroll using Jaro Education's platform