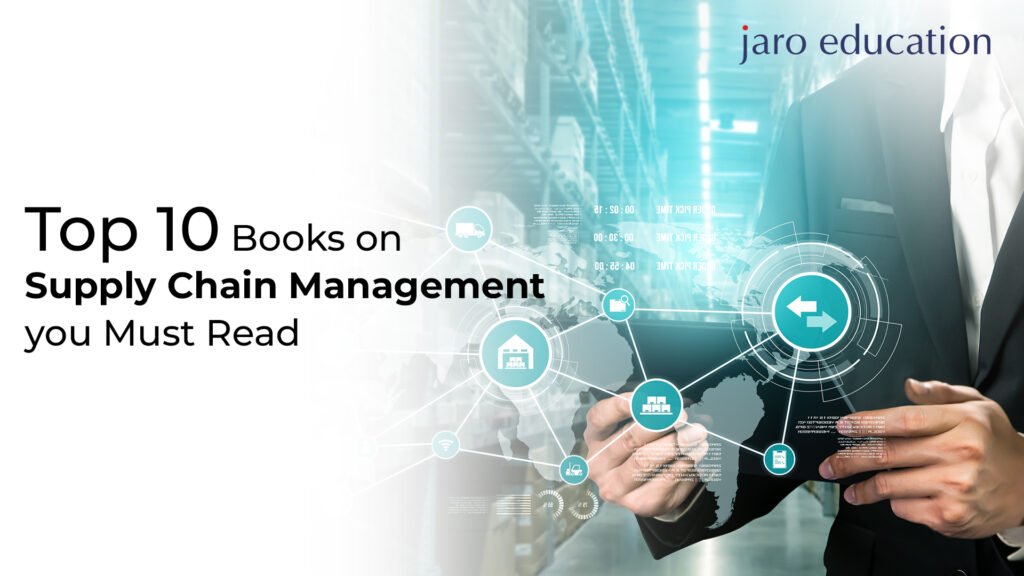 'You cannot be successful if you stop learning', we always would have come across this quote, but it is true. Learning anything would always be helpful, especially in the supply chain managment business, where practicing and learning improve your skill.
Moreover, it will improve your strategies and enhance your everyday experience. This blog will cover the top 10 best books on supply chain management that every person who is interested in the supply chain business should read it.
List of
top 10 books on supply chain management
you should not miss
1. The Supply Chain Revolution by Suman Sarkar
The book will help you understand how the supply chain has evolved over the decade. The supply chain revolution spill the beans of business leaders and their secrets to succeeding in this competitive world.
2.
Strategic Supply Chain Management: The Five Core Disciplines for Top Performance by Shoshanah Cohen and Joseph Roussel
The five disciplines enhance your skill and help you to create strategies. It has diagrams and tables that explain how implementing principles will make you reach on top with powerful performance.
3.
Inventory and Production Management in Supply Chains by David F. Pyke, Douglas J. Thomas, and Edward Allen Silver
The 4th edition book will impact your methods and improve your supply chain management knowledge and skills. The examples in it will give you clarification about successful supply chain design.
4.
Essentials of Supply Chain Management by Michael H. Hugos
The bestselling book has a lot to teach; it is also one of the books referred to in supply chain management courses to understand basics. The guide will update you with the latest innovations and real-world perspectives.
5.
Lean Supply Chain and Logistics Management by Paul Myerson
The book is the best way to achieve goals with its practical guidance. It is for both basic and advanced learners. It has many examples that help you handle challenges and gain insight into the field.
6.
Operations and Supply Chain Management by F. Robert Jacobs
This supply chain book focuses on the economic and global economy with in-detail analytics. It helps you get a bigger picture of the cost of the supply chain processes and everything related to supply chain operations.
7.
Supply Chain Transformation by Richard Sherman
The book presents how to make a case for change and develop a game plan to implement in the supply chain world. It is recommended in online management courses to learn about practical roadmaps.
8.
Supply Chain Management Best Practices by David Blanchard
As the name suggests, it provides you with best practices to upskill your knowledge. Experts in supply chain operations have shared their experience on how things have changed fastly. The book will help you to keep up with the ever-changing supply chain industry.
9.
Supply Chain Metrics That Matter by Lora M Cecere
Want to measure how to calculate supply chain performance? This book is for you. You will get all context to measure supply chain management and learn how to shape a supply framework.
10.
Logistics and Supply Chain Management by Professor Martin Christopher
The supply chain management book is published by one of the finest economics professors. It has briefly discussed innovation and strategies of services. This book will help you to understand how to deal with costs.
Final Words
The supply chain industry is one of the most demanding industries. IIM Kozhikode's Advanced Supply Chain Management and Role of Analytics program will upscale your career. Visit Jaro education to know more about it.