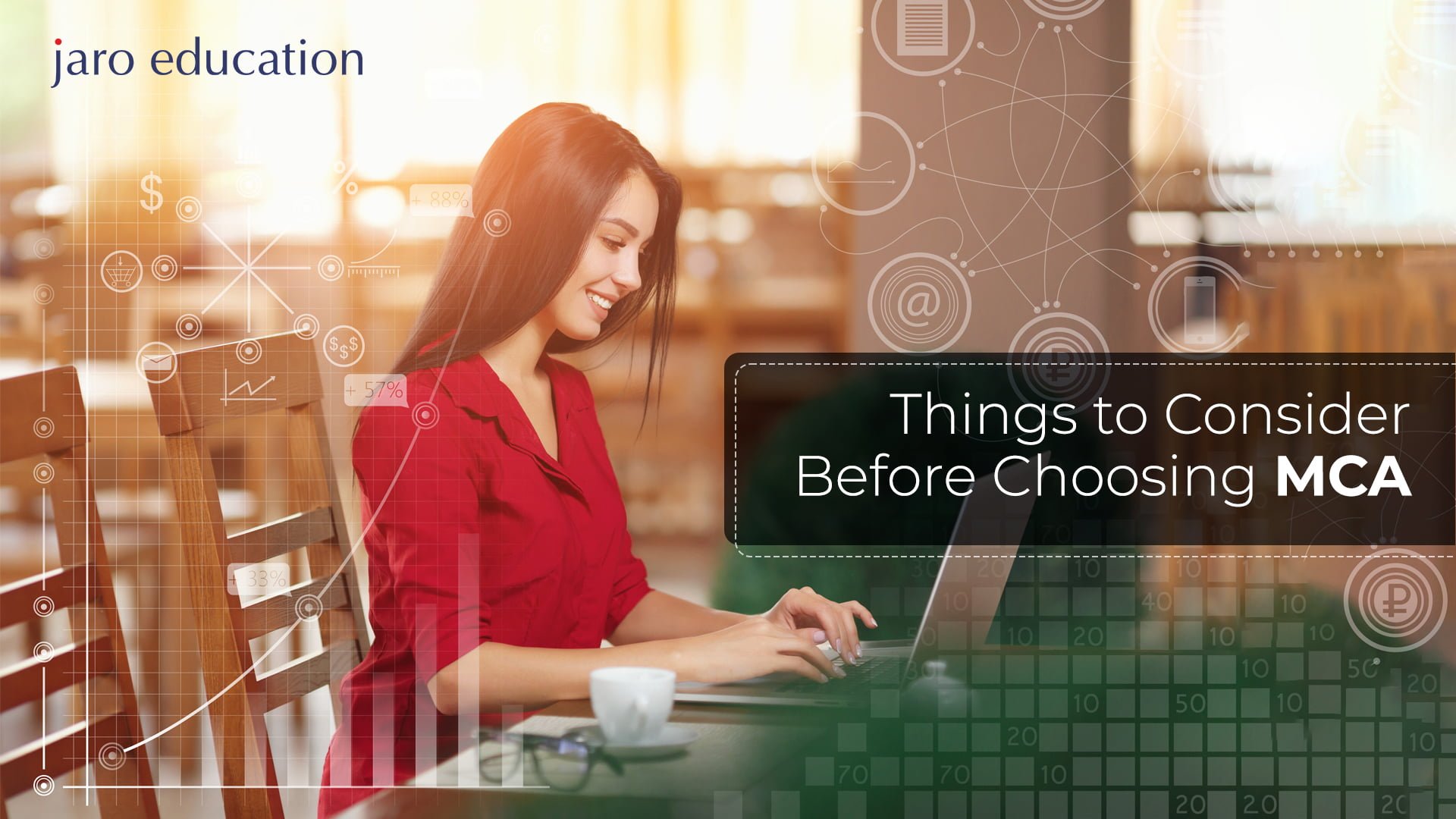 The decision to pursue a Master of Computer Applications (MCA) degree is a significant one that must be carefully considered. Before making a decision, consider the type of programme offered, the cost of tuition, the duration of the programme, the institution's location, job prospects after graduation, and the overall reputation of the programme. 
Furthermore, assessing your interests and career goals is critical to ensure that an MCA degree is a good fit for you. It's also a good idea to conduct research and speak with current students or alumni of the programme to learn about their experiences and whether the programme met their expectations. Overall, taking the time to research and consider these factors can help you make an informed decision that aligns with your career goals and positions you for success.
1. Curriculum and course offerings:
Investigate the curriculum and course offerings of various MCA programmes to ensure that they align with your career objectives and interests.
2. Faculty and staff:
Research the qualifications and experience of the faculty and staff of various programmes to ensure that they have the knowledge and expertise to teach you effectively.
3. Accreditation:
Make certain that a reputable organisation accredits the programme you choose. This ensures that the programme meets certain quality standards and that employers will recognise your degree.
4. Campus Facility:
Consider the location and campus facilities of various programmes, as these factors can affect your overall experience and learning environment.
5. Cost and financial aid:
Look into the costs of various programmes as well as financial aid options to ensure that you can afford to attend the programme of your choice.
6. Internship and job opportunities:
Research internships and job opportunities offered by various programmes, as these can provide valuable experience and help you land a job after graduation.
7. Reputation and alumni network:
Investigate different programmes' reputations and alumni networks to see how well they are respected in the industry and how well they can connect you with potential employers.
8. Online and offline options:
Determine whether the programme provides online or offline options and which one is best for you.
9. Flexibility:
Look into the program's flexibility, including class scheduling and whether classes can be taken part-time or online.
10. Career Services:
Determine whether the programme offers career services such as resume writing, job search strategies, and networking opportunities to assist you in finding work after graduation.
Manipal University Jaipur is one of the best universities to pursue a master's degree in computer application. All the details, including course highlights, MCA course eligibility, and fees, are provided below.
Conclusion
To summarise, selecting an MCA programme is a major decision that must be carefully considered. It is critical to research different programmes' curriculum and course offerings, faculty and staff qualifications, accreditation, location and campus facilities, cost and financial aid, internship and job opportunities, reputation and alumni network, online and offline options, flexibility, and career services. By thoroughly evaluating these factors, you can ensure that you choose the MCA programme that best meets your needs and helps you achieve your career objectives. Finally, the right MCA programme will give you the knowledge, skills, and experience you need to succeed in the field of computer science and information technology.