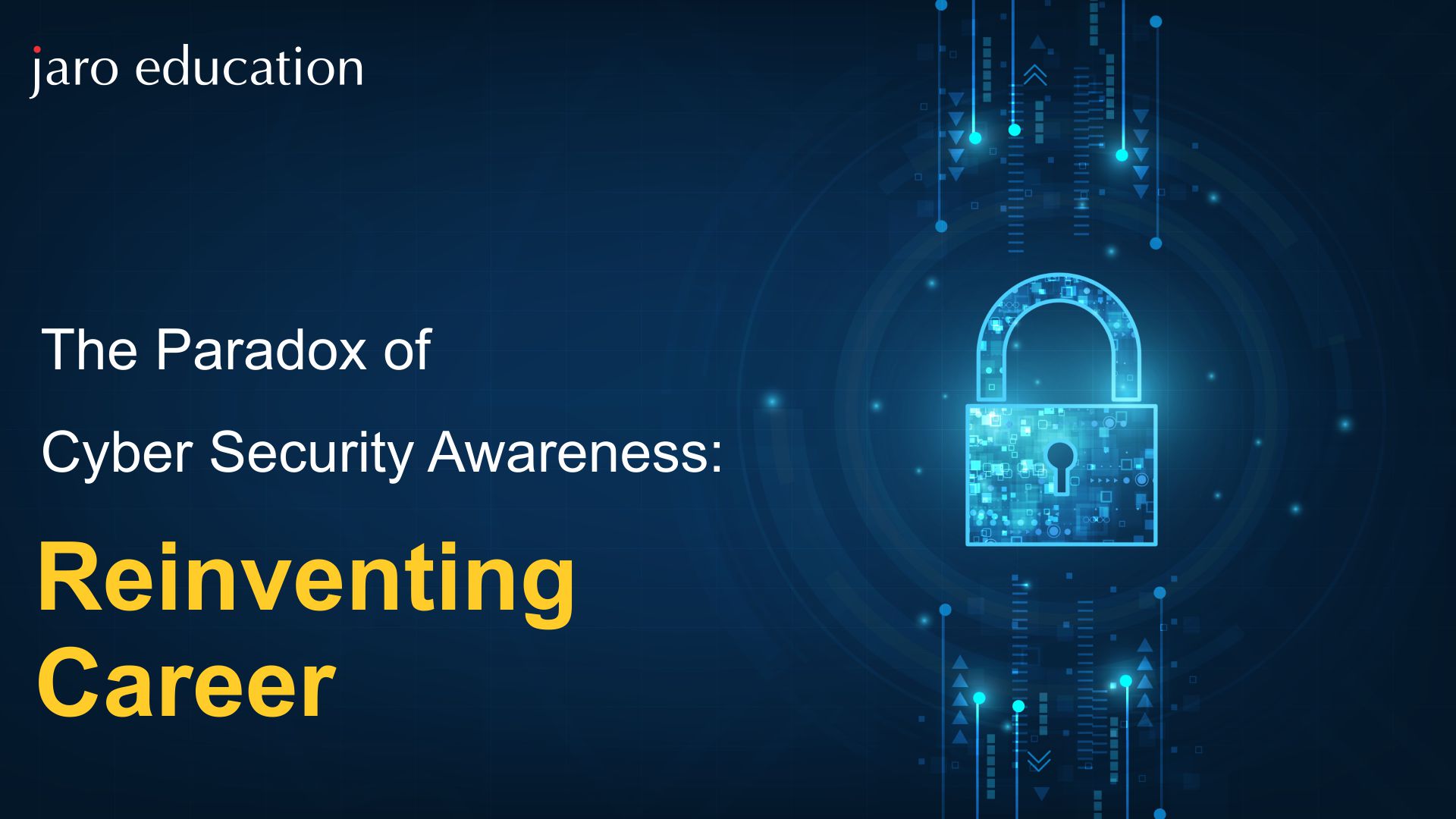 Cohesive Cyber Security
Cybercrimes have surged at an enormous rate with an increase fourfold during the COVID-19 outbreak. Professionals must resist the temptation of the malware presented as a sweet treat. Instead of being fooled by the cruel tricks of the attackers, strive to be accountable. This spooky October, build resilience with IU International University of Applied Sciences Masters of Science program in Cyber Security. Before you tune into a Halloween spirit, "Do Your Part and Be Cyber Smart." Time to leverage Cyber Security's new-age technologies. With the rise of Cybercrimes and attacks being common, professionals must understand how to stay safe from such attacks and ensure their data security. 
Yes, organizations must outreach activities to build awareness to their employees on cyber security this month of October, which is observed as National Cyber Security Awareness Month. 
The Nationals Cyber Security Awareness Month (NCSAM) makes everyone well-informed and ready to understand the Cyber Security landscape. Creating awareness on pressing issues like phishing, hacking, safeguarding personal information, data breaches, and much more. 
Digital Disruption and Cyber Security
In the digital era, Cyber Security holds the interest of multiple professionals to build a flourishing career in this trending job profile. Herein, with the rapid growth of advanced technologies, cyber security has become an essential part of the digital space. Keeping a strong password will save you every time. 
All the online scams and breaches have indicators that mark the threats. Modern-day scams are easily hacking valuable data and information. Enterprises must be vigilant against these scams that make them immune.  
Modus Operandi- mysterious, opaque, and scary
An attacker launches targeted attacks against known email addresses. This email is sent to impersonate that seems like the source is legitimate. Thus, the user acts spontaneously and downloads the malware. It will lead to accessing personal or official data and results in defrauding money out of bank accounts. To prevent modus operandi, professionals must protect the identity and facilitate effective escape.
Unstoppable Rise of Cybercrimes
Cybercrimes have become a pressing issue for many enterprises and professionals. Thus, leading to a massive amount of data loss which results in financial loss. Apart from this even users' trust is affected. It has become absolutely essential for everyone to ensure cyber safety. 
Data Breaches have become a major issue for organizations. Keeping up with such a scary trajectory needs corrective action. 
Add Gamification in your Cyber Security
Security is an accountable solution in today's changing times. Besides, adding a learning factor to your security needs will blend in a fun element for employees for fueling better cyber awareness. Organizations can build gamification for IT security training. Boosting awareness of cyber crimes should be at the forefront of any organization's goal. Preparing a suitable strategy that helps you combat challenging threats in cyber security.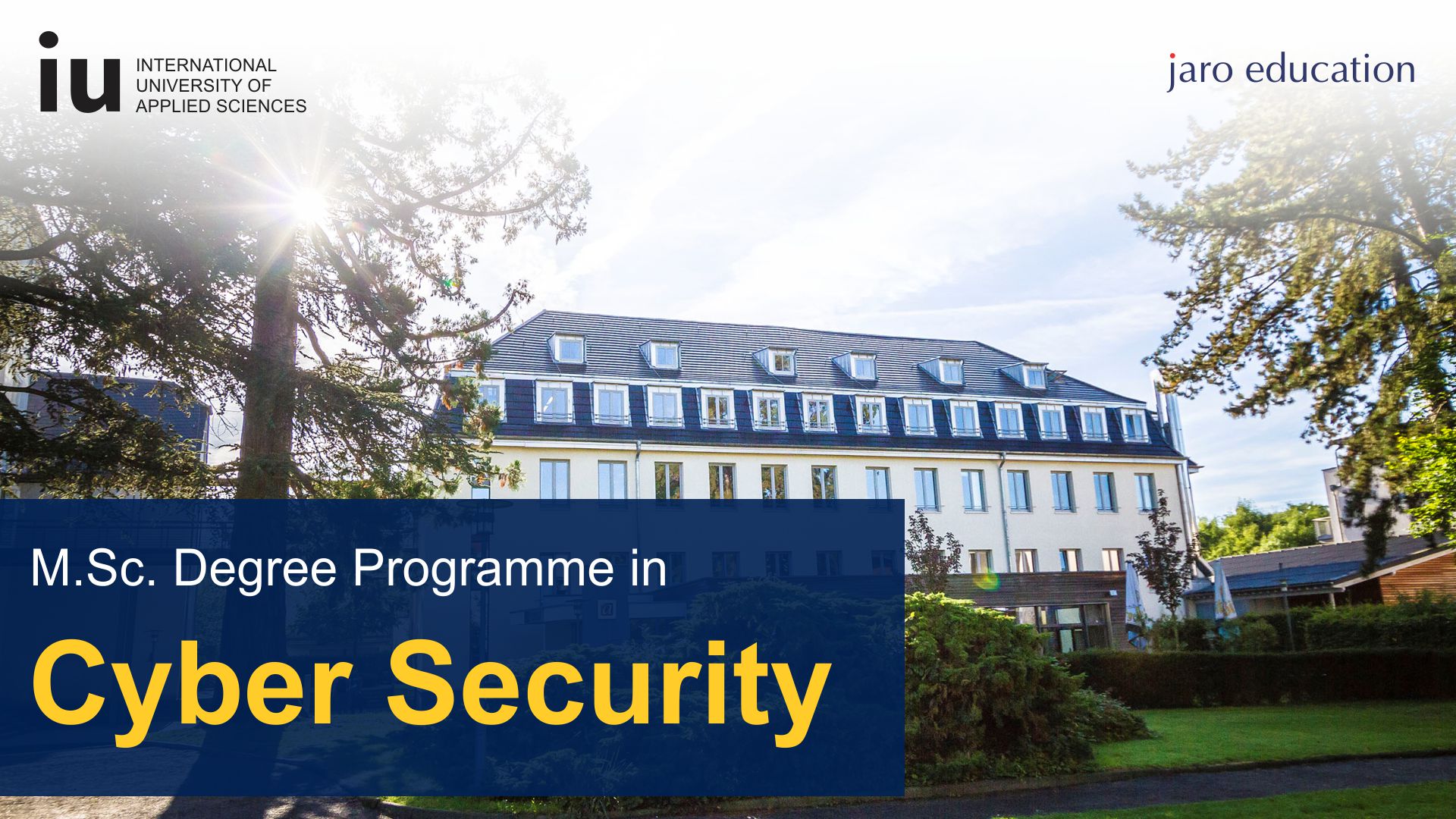 Reach the zenith of success with Germany's leading institute, IU International University of Applied Sciences – Masters of Science program in Cyber Security.

The pressing issue of talent shortage in the field of Cyber Security is building opportunities for professionals. Ransomware attacks are growing exponentially as the world rebounds from the pandemics. Professionals must disrupt the Cyber Security landscape to enhance productivity and maintenance data safety. 
A recent report from the Times of India witnessed a 25% increase in the demand for talented Cyber Security and cyberspace experts on an annualized basis as the nation recovers from a pandemic. Yes, the war for talent in Cyber Security is expected to have over 1.5 million unfulfilled job vacancies in India by 2025. 
The skill gap has become a major paradox in Cyber Security which could result in perennial problems.
Raising the bar in Cyber Security
Upswing your career in the rising field of Cyber Security. Join top-ranked management school, IU International University of Applied Sciences- M.Sc. program in Cyber Security. Learn how to secure your organization's infrastructure against cyber-attacks, risks, or malware using statistical and digital forensic methods. Join our extensive alumni network. To acquire a solid career path in the field of Cyber Security, get insights into cyber threats modern operating systems with distributed applications in the cloud, forensic and data analysis software and much more. 
Want to explore the secret to build a scalable career in Cyber Security?
Find your lucrative career path with Germany's leading institute, IU International University of Applied Sciences, and leverage a scalable career on an international level. 
Make Cyber Security a priority.
Pave a new age path and figure out the invisible edge. Emerging leaders in cyber security must create a rigorous outreach to leverage valuable safety measures in your organizations. 
Let's take a pledge together, be cyber first and attain accountability. Upskill your organization's employees with a new-age cyber security program. 
After a tumultuous year, Cyber Security Awareness month comes as a reminder for everyone to reconsider the security posture across the world.  Be cyber smart — rethink your career in the surging field of cyber security.  To polish your career in the trending field of Cyber Security, join the IU International University of Applied Sciences- M.Sc. program in Cyber Security.