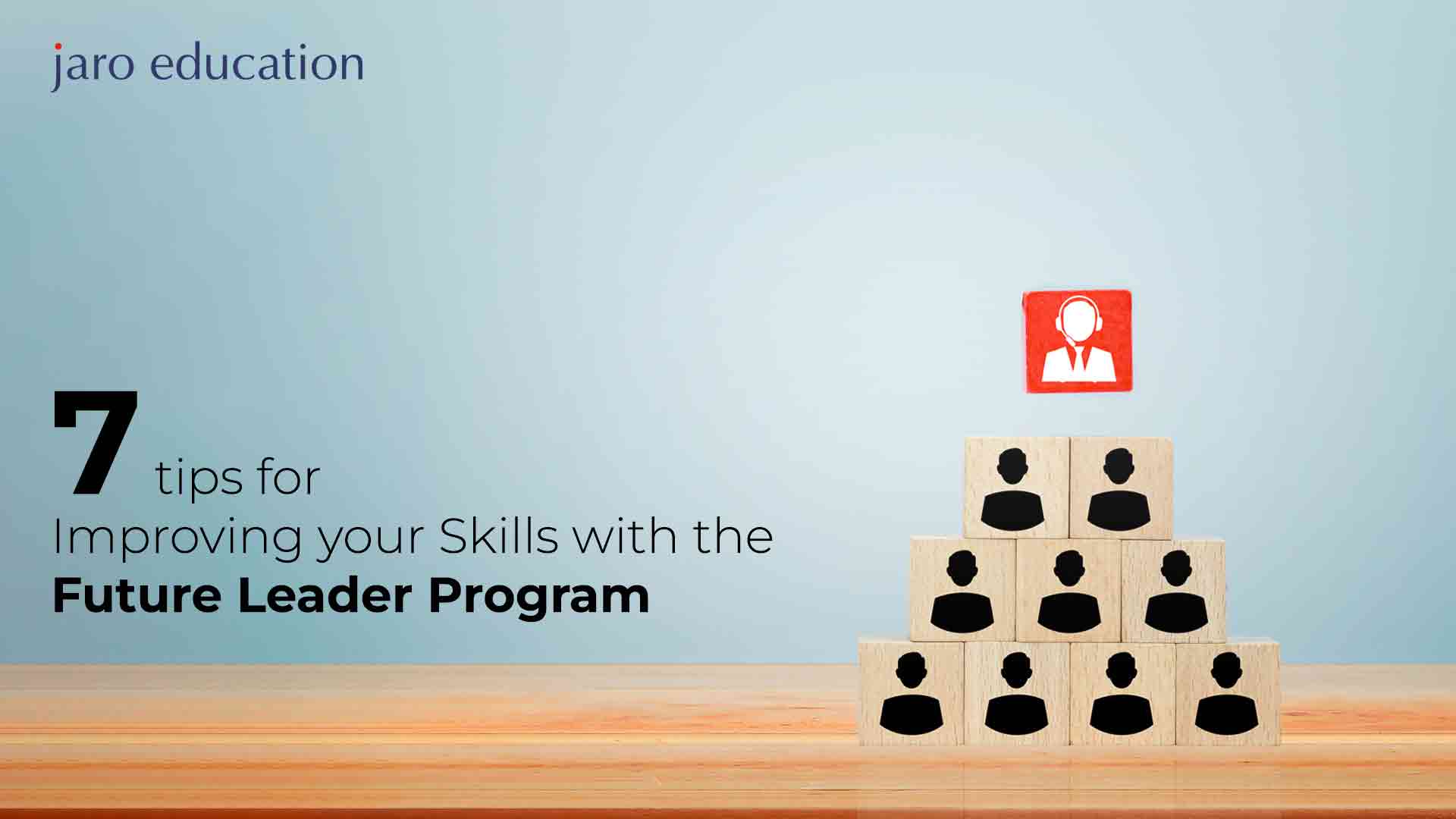 Aspiring future leaders need to be prepared for the ever-changing workforce of today. With so many different positions and roles to fill, it's important to have strong leadership skills that will make you stand out from the competition. To aid you, Deakin University in Australia and KPMG in India have come together to create an innovative program that guides participants through the best practices for becoming  future leaders. The Future Leader Programme offers valuable tips and advice for preparing for the modern workplace and other essential skills necessary for success. In this blog post, we'll cover 7 key tips from the program designed to help you become an effective leader.
What is the Future Leader Program from Deakin University, Australia and KPMG in India?
The Future Leader Program is a partnership between Deakin University in Australia and KPMG in India that provides an opportunity for Indian students to study at the university and gain skills and experience in leadership and management.
The program is designed to provide students with the knowledge, skills and experience necessary to become successful leaders in India's rapidly growing economy. The program includes academic coursework, 3 hours masterclass from industry experts every week, more than 100 hours of experiential learning, practical work experience and cultural immersion.
Students who participate in the leadership program will have the opportunity to:
– Study at one of Australia's leading universities
– Develop their leadership and management skills
– Gain international work experience
– Build networks with other young leaders from around the world.
Who should apply for the Future Leader Program?
The Future Leader Program is designed for high-achieving students who are passionate about business and want to make a difference in the world. The program provides an opportunity to learn from some of the best minds in business and to develop the skills and knowledge needed to be a successful leader.
You are perfect for this programme if you have more than 4 years of experience in a managerial or leadership role in a corporate institution. Even if you are in this field, but aiming to shift your career in an ambitious direction, it is still the right course for you.
7 tips for improving your skills with the Future Leader Programme
Here are some tips for making the most of your experience with this leadership program:
Get involved in as many activities as possible. Attend workshops, seminars and networking events. Participate in discussion forums and group projects. The more you put into the program, the more you will get out of it.

Make the most of the resources available to you. The Future Leader Program website is a great place to start. Here you will find information on upcoming events, resources and articles to help you develop your leadership skills.

Stay connected with other participants. The Future Leader Program is a great way to meet like-minded people from all over the world. Stay in touch with your fellow participants through social media and online forums. You never know when you might need their advice or support.

Be open to learning and growing. Leadership is a journey, not a destination. Continuously strive to develop your skills and knowledge so that you can be the best leader you can be. 

Seek feedback. Invite constructive criticism from experts and peers so that you can evaluate your leadership style and identify areas for improvement.

Take on challenges. Don't be afraid to take on complex tasks or situations that may help you grow as a leader.

Share your knowledge and experiences with others. Assisting others to  learn and grow is a great way to develop your own

leadership skills

.
Conclusion
The Future Leaders Program from Deakin University and KPMG in India is a great opportunity for individuals interested in taking the next step towards becoming successful leaders. With our 7 tips, we hope to have provided you with some useful insights into how to develop leadership skills and get the most out of the program. We believe that by following these tips, any aspiring leader can develop their skills and become better equipped to face challenges head-on. Good luck on your journey towards becoming an effective future leader!