​​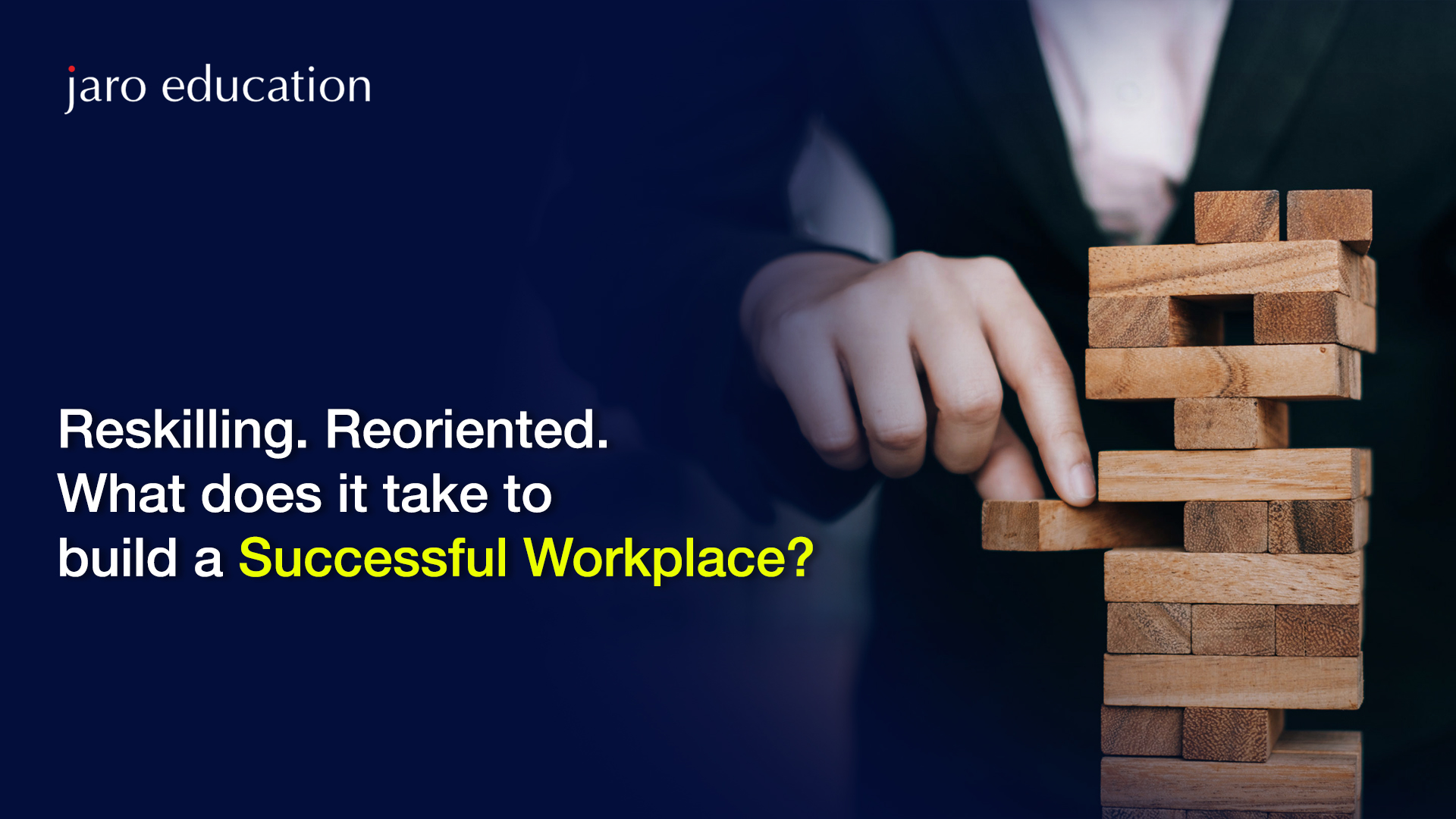 If your company wants to stay ahead of the competition in this era of unparalleled uncertainty, you will need personnel with the necessary skills to help you be more innovative, productive, and ultimately successful. Response, Reorientation, and Reskilling are three phases that business leaders can use to accomplish this.
The response involves taking strategic decisions to adapt to changes in the corporate environment and organization. 

Reorientation is the process of rethinking the business to emerge from the crisis and new changes stronger than before. 

The main phase is the Reskilling phase, where human personnel is prioritized to embrace the future of the organization through new skills and capabilities. 
Applying for business management courses in India is one way to achieve the Reskilling goal, and one popular online business management course is the Executive Program in Business Management by IMT Ghaziabad. This course helps the working professionals gain critical management skills to embrace change in the corporate environment and turn it into a career opportunity.
Steps to the Future Workplace
Taking the following three crucial measures will help you lead your organizations into a successful future workplace:
Make humanization a strategic focus for your organization, enabling coordination and collaboration across departments so that employees can align to the organization's mission and vision.

Recognize work as a motivator by clearly outlining your objectives and then inspiring and energizing your staff to achieve those objectives using their original and creative thinking.

Invite employees to create and explore new possibilities to refocus your organization's attention on future potential rather than previous performance.
How can an Organization use Reskilling to Become Successful?
A well-designed reskilling program bridges skills gaps to benefit both the employees and organization and it frequently aligns with the company's goal. There are a variety of business management courses in India that can help you re-skill your employees and increase their productivity. To establish a successful organization, pursue the following steps in implementing the reskilling program:
Find the skills gap:

Mapping out the skills gap is critical for reskilling because it aids in picking the optimum skill training program for the personnel, such as the

Executive Program in Business Management

by IMT Ghaziabad if your focus is on management skills.

Implementation of the training program:

The organization's chosen training program must be implemented per the needs of the employees. Online business management courses are the greatest option in this case since they allow the employee to work while acquiring and improving their skills.

Evaluation and feedback:

Evaluation is just as crucial as implementation since it allows you to see if the reskilling was successful or not. The IMT Ghaziabad's

Executive Program in Business Management

includes a variety of group projects and tasks that put working professionals' skills and knowledge to the test. Giving feedback is also crucial to help employees understand where they need to improve. This can be done by using discussion forums and consulting the experienced faculty members at IMT Ghaziabad.
The Executive Program in Business Management by IMT Ghaziabad
IMT Ghaziabad's Executive Program in Business Management is one of the best business management courses in India. It trains working professionals to meet the demands of today's ever-changing business environment and helps them embrace those changes. The Executive Program in Business Management is a case-study and industry-oriented curriculum-based online business management course that teaches strategic decision-making, critical management skills, creative thinking, and other vital business management skills over an 11-month duration. The highlights of the business management course are as follows:
Students who complete the business management course will earn a certificate from IMT Ghaziabad, as well as an alumni status and access to a network of experienced alumni.

It follows an industry-oriented curriculum that allows employees to learn what is relevant in the industry and corporate world.

The online business management course employs an experiential learning and simulation-based approach, allowing working professionals to gain management skills in real-world scenarios.
Conclusion
Reskilling and reorientation are critical for any organization's survival and success, especially during a pandemic. Investing in current personnel ensures greater quality control and improved retention rates throughout internal changes. They can provide enormous benefits to your company if executed with strategic accuracy. If you have a bachelor's degree and at least three years of work experience, apply to IMT Ghaziabad's Executive Program in Business Management and take the first step toward a successful future organization.
Explore a new-age business management course to help you create a successful workplace.
Frequently Asked Questions
What is the Executive Program in Business Management?
The Executive Program in Business Management is an 11-month D2D business management course that focuses on business communication, leadership abilities, team management skills, and much more to help business professionals enhance their management skills.
Is the Executive Program in Business Management from IMT Ghaziabad worth it?
The business environment is constantly evolving. As a result, people must keep up with these changes and improve their management abilities. IMT Ghaziabad's Executive Program in Business Management is a professional business management course that assists working people in developing these abilities and progressing in their careers.
How many modules are there in the Executive Program in Business Management?
There are a total of 11 modules in the Executive Program in Business Management that include financial accounting, strategic management, value chain management, etc.
What are the advantages of pursuing an Executive Program in Business Management?
IMT Ghaziabad awards the students an executive program certificate as well as alumni status. They also provide the necessary practical knowledge and real-world business case studies to help you succeed in business management.