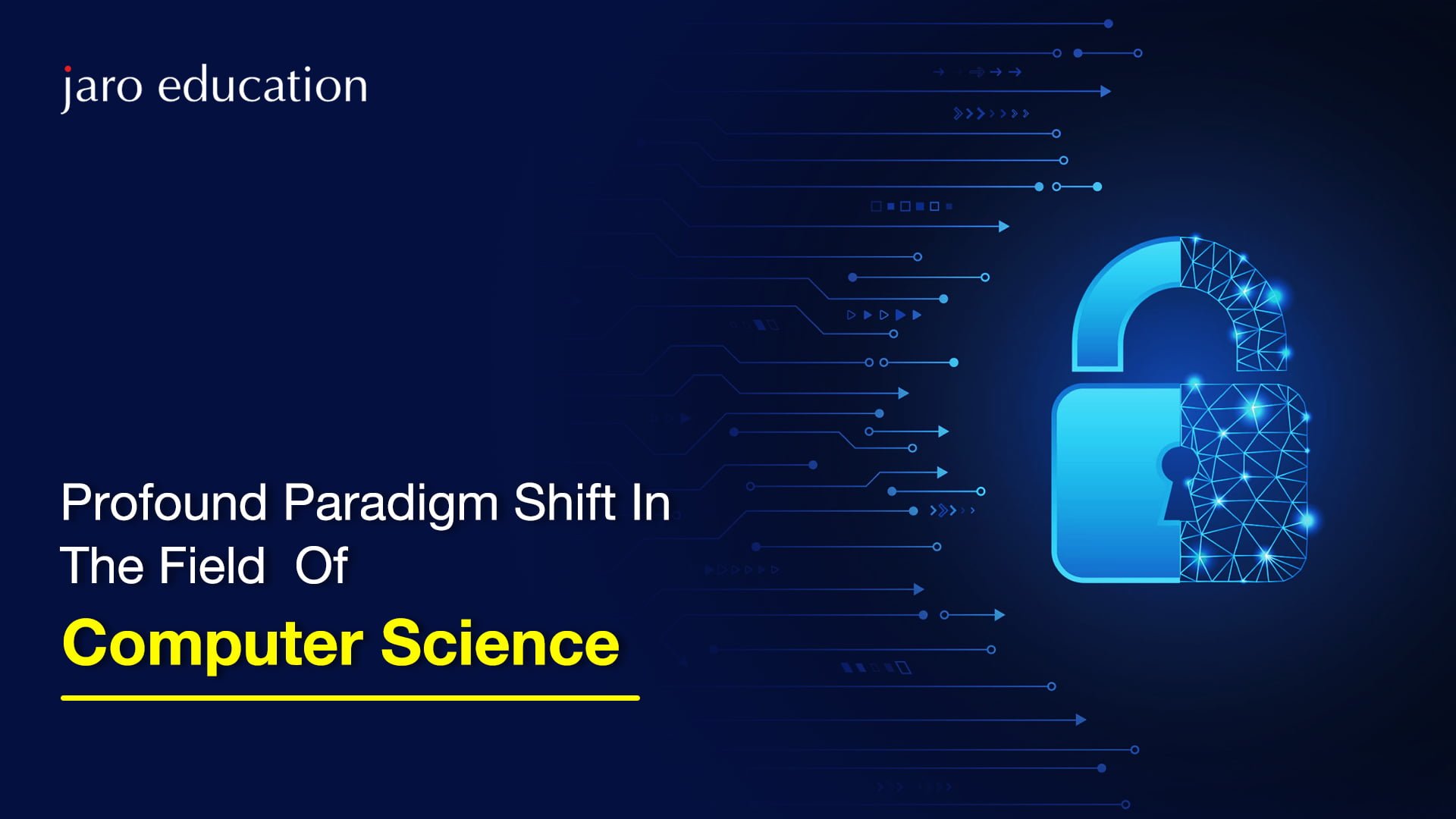 Profound: Amalgamation and Interpolation
A paradigm shift with profound implications in the field of computer science is here to stay– drive data-led innovations and transformational growth. In turbulent times, Artificial Intelligence, Data Science, Machine learning, the Internet of Things and other new technologies are reshaping the flow. Emerging leaders must take action on finding the next big thing in the growing field of Computer Science. Getting familiar with the new paradigm is essential and crucial for any working professionals. To innovate and emerge powerful in the disruptive age, transform the landscape of tomorrow's enterprises and achieve a new edge in your career in computer science.
Here's how to hit the ground running in the paradigm shift:
Professionals who want to make a massive shift in their career in the thriving field of computer science must upskill with new-age tools and techniques. Drive your career forwards with Germany's leading University – IU International University of Applied Sciences and LSBU– dual degree programme in Masters of Science in Computer Science.

A look ahead

–

maintaining momentum
Data-led innovations are generating sustainability for all organisations and their stakeholders. The most pressing issues in computer science continue to grapple with moving beyond the ordinary interactive software and programming. Organisations have begun to embrace new paradigms with seamless integration and affordability. Thus, making tomorrow's organisations future-ready by strategising technologies in computer science. The global computer interconnections need massive research and development to initiate any project.
Different facets to the paradigm shift
To delve deeper into the nuances of computer science, unlock exciting topics like Artificial Intelligence, Big Data Technologies, Programming with Python, Software Engineering: Software Process, Networks and Distributed Systems, and much more.  
Professionals can learn new-age skills like cyber security, data science, artificial intelligence and data protection— absorb the more human experience. Ascend by learning skills that help you succeed—influence society.
Mull big questions, understand the pressing issues and how to overcome them. Everybody starts somewhere, before having a rookie moment in Computer Science; learn from the world-class University – IU International University of Applied Sciences and LSBU– a dual degree programme- Masters of Science in Computer Science.
Anatomy of the M.Sc. in Computer Science

–

Globally recognised Dual Degree
Having a masters degree in Computer Science will act as a playbook that helps you accelerate in an uncertain world of work. Developing a breadth of new knowledge and skills in technical & programming with an M.Sc. in Computer Science will enable you to escalate in global job prospects. Herein, getting a masters degree from Accredited & Globally Recognised Universities helps you ascend ahead. 
The M.Sc. in Computer Science has a new age pedagogy focusing on data science, cyber security, and artificial intelligence and elective modules that gives an edge to get started on the global forefront. You will gain key skills in data science and artificial intelligence to drive innovation-led by computer science. 
Unprecedented Times requires Unprecedented Action
Are you prepared for the unprecedented era? Aiming for sustainability in your career isn't just enough– your career goal must be higher to drive innovation in mobility, medicine, design, and much more. Transit towards excellence and become a central key in developing new systems, algorithms, to fuel the future in the booming field of computer science, pursue a new age Masters in Science in Computer Science from IU International University of Applied Sciences.
Find your fit: Reshape the cutting-edge industry
Organisations and modern enterprises should make bold moves to forge new-age computer science champions. Even professionals who yearn to cusp for personal growth must scale new heights and expand their learning levels. Once you have made your career pick, navigate through a rigorous path and build key expertise. Learning from world-class academics and industry leaders will strike a balance of supervised and independent study.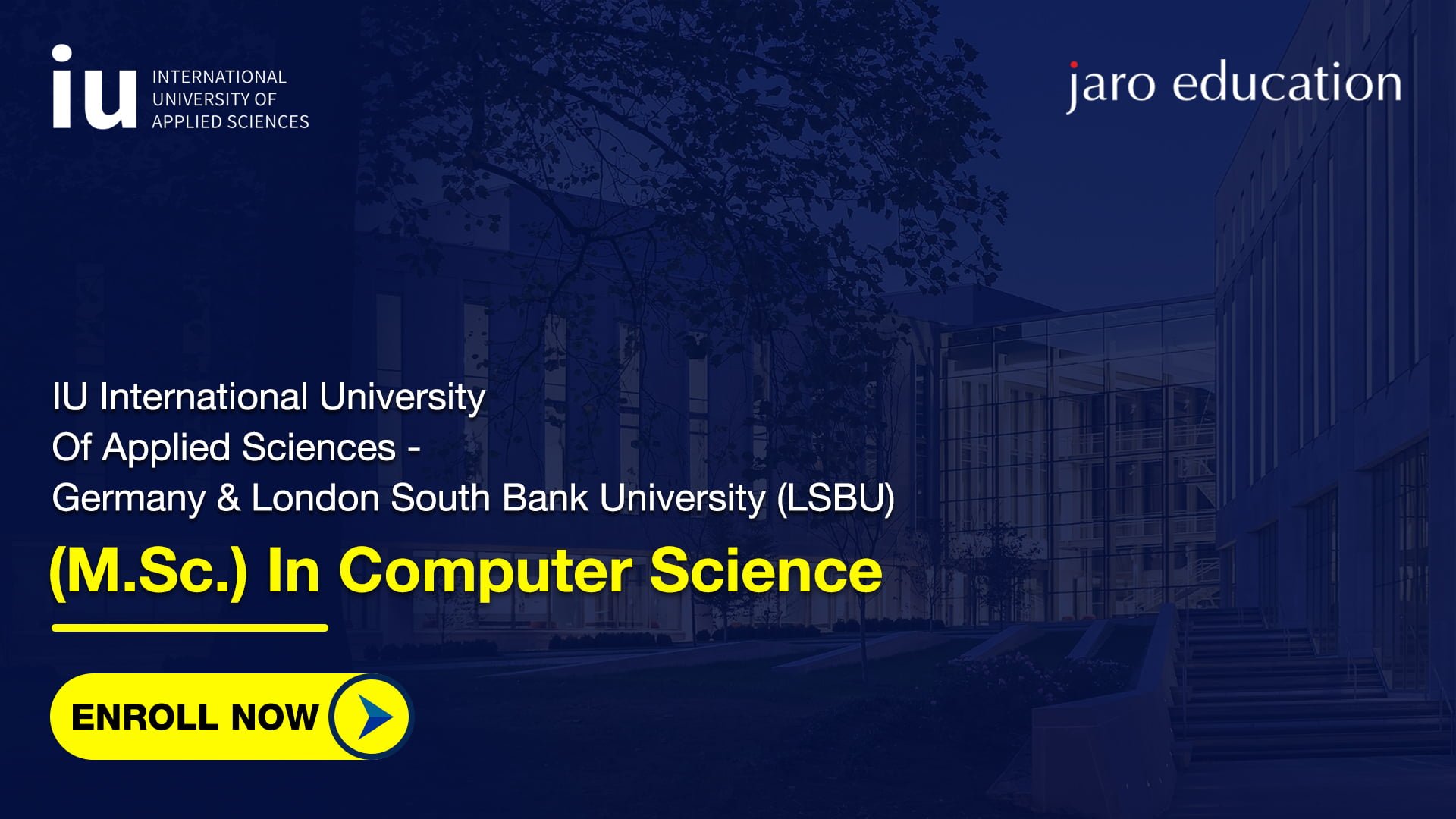 Future Forward: Dynamic Paradigm in Computer Science
The future holds great potential; upon completing the degree, professionals can opt for careers within academia, research, industry, government and private organisations. Yes, completing the prestigious Master in Science in Computer Science from IU International University of Applied Sciences will help you thrive in the next normal and beyond. 
Through this interdisciplinary program, professionals can seamlessly conjure the future industries landscape. The master degree will prepare you for the next decade and ahead. Thus, helping you to stand out from your peers and colleagues by establishing yourself as a skilled and highly paid professional.  
For a smarter career move in the field of computer science, enroll with IU International University of Applied Sciences and London South Bank University-Masters of Science in Computer Science. To get more in-depth insights on Masters in Science in Computer Science, connect with our program experts.