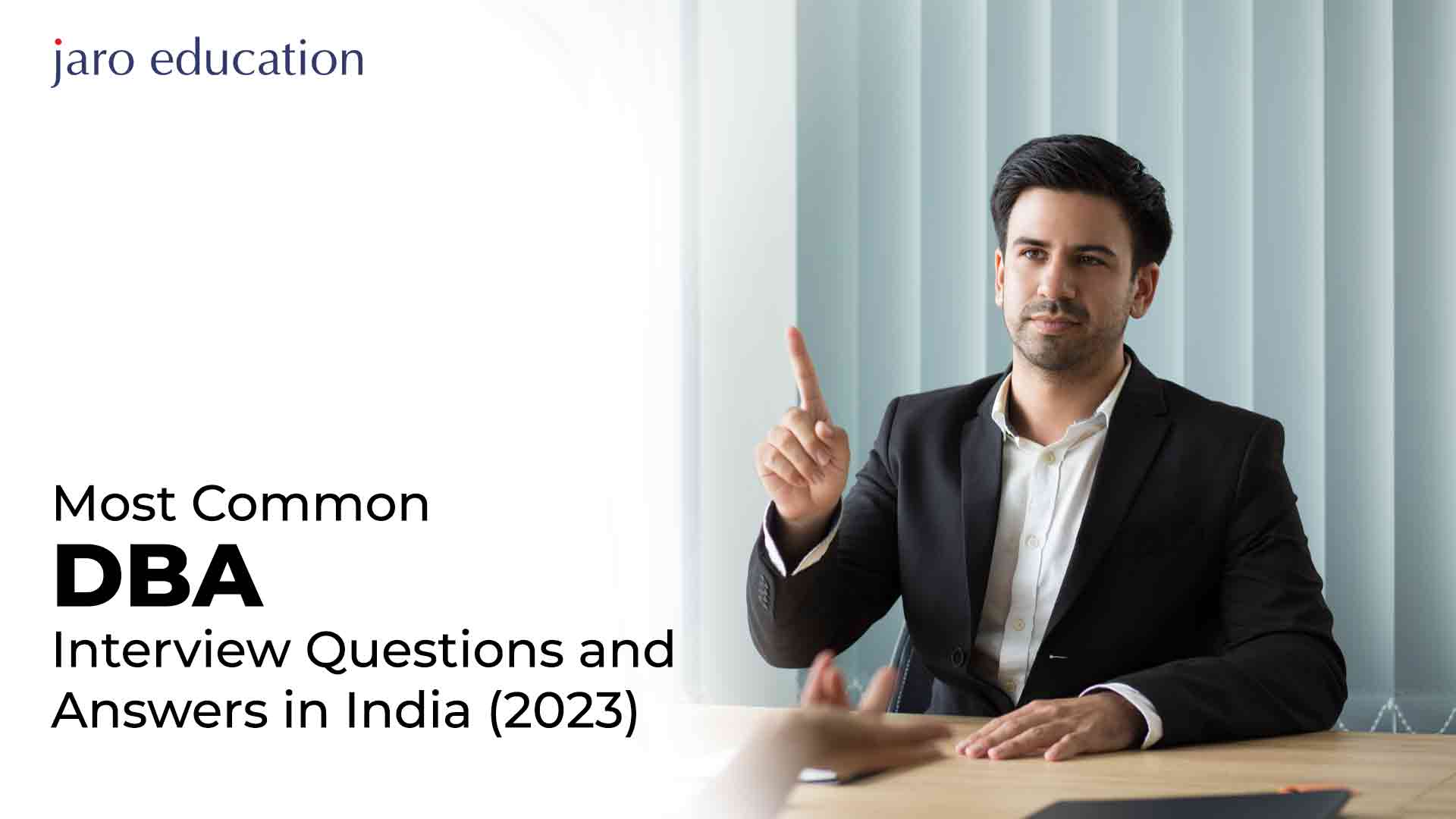 Doctorate in Business Administration (DBA) is one of the highest qualifications a management student can have. It is specially curated for working professionals unable to achieve their dreams of pursuing a Ph.D. for various reasons. During the course period, a person learns to amalgamate their knowledge of business with complex analytical skills. It helps to design and culminate research studies to make a difference in the real world. With that, many students step up to publish their hard work in prestigious journals published worldwide. 
Unlike a Ph.D. which is academy-focused, a DBA is completely business-focused and best-suited for professionals aspiring to improve their position in their organization. Such studies focus on applied research rather than theoretical research to identify, address and solve business-related complexities. 
Just like an MBA program, getting into a DBA program can be a hard nut to crack. To help you make an easy drive to a leading DBA program, we are here with a set of doctorate in business administration interview questions.
DBA Programmes Commonly Asked Interview Questions
Like every integral course, DBA requires a set of skills and knowledge to find a place in the program. Below are a few DBA interview questions asked while selecting candidates for the course. Plus, we will give an idea of how to address each question.
1. What makes you a suitable candidate for this DBA program?
Emphasize your professional achievements and how you are a team player. Tell them about your experience in the field and how your labor helps the organization you work in.
2. Why a DBA and not a Ph.D.?
Give an answer describing you are more focused on achieving better professional skills rather than academic skills. Also, mention what you are passionate about that drives you to make this program your focal point.
3. Where do you see yourself after going through this DBA program?
Come up with a positive answer in an accomplished tone. Tell how you have thrived through the previous courses you have been a part of and how you plan to use your future achievements to enhance your career.
4. Tell us about yourself.
This is the most commonly asked question, so the answer should be well-thought. Start with your present job role and then describe your past accomplishments. Further, tell them about your future aspirations and how you plan to achieve them.
5. How will a DBA program support your goals in life?
You can combine your life goals with that of the program. Tell them how your life goals can be achieved after a Doctorate in Business Administration.
6. What have you learned from your failures in the past?
Be confident while answering, and start with how you consider failures as the stepping stone to success. Interviewers ask such questions to check the tolerance level, so be calm and positive while approaching it.
7. Tell us about your negative attributes and how you work on them.
Do not directly discuss your drawbacks; show the panel how you channel your negative attributes. Concentrate more on how you overcome your negative side instead of elaborating on your negativities.
8. Describe decision-making which is an important part of any management task.
Work on improving your knowledge of management and business administration terms and try to draw a conclusion from such advances. Your answer should be multifaceted to make the panel believe your immense knowledge about the term and the related aspects.
9. What is that one quality that every manager should have?
While addressing this question, do not directly say the quality; instead, list down the essential attributes like leadership, integrity, communication, and others and then elaborate on how all of them play equal roles.
10. What are the aspects of your present job you enjoy the most?
This is a good time to describe your current position and what attributes you enjoy. Also, pitch on how this experience will benefit your future goals. 
Completing a Doctorate in Business Administration (DBA) provides many advantages. It helps one develop the skills and knowledge needed to excel in the professional world and gives them an edge when it comes to professional opportunities. With a DBA, one can become an expert on current business topics, gain access to a highly-coveted network of colleagues, and advance their career. Following the latest interview questions can give you an overview of the selection process and know how to prepare for a DBA interview. Learn about the latest set of questions and prepare for a seat in a leading DBA program.