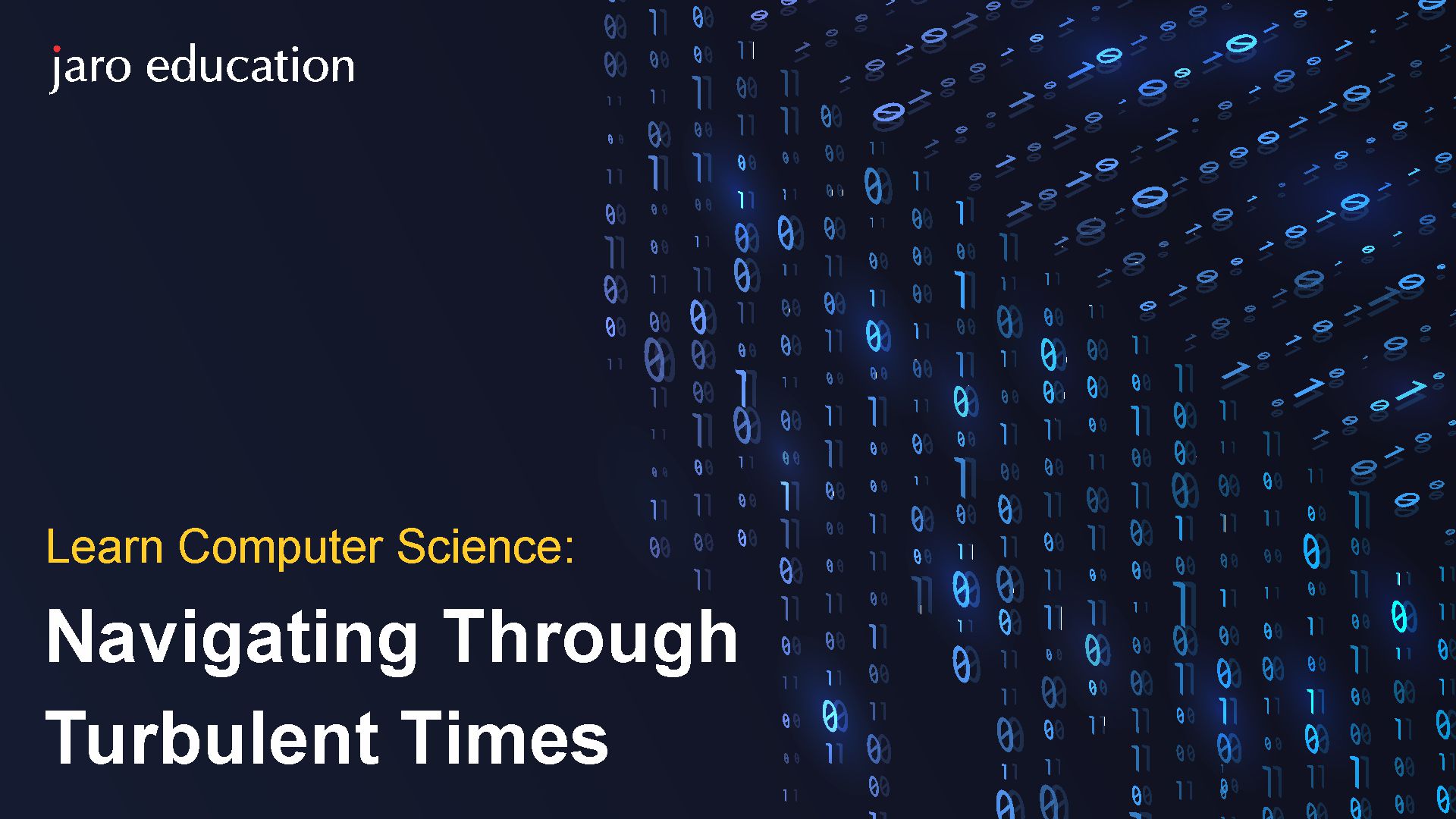 "The next revolution to humankind will not be instigated by any activist or leader, but by Computer Science."
In a very short span, computer science with its varied sub-fields has seeped its way into our lives and has led to making it better and more comfortable. With devices like Alexa and profound machine learning algorithms that deliver a personalized experience for us, it has been a prodigious journey so far. And the domain has infinite latitude to further innovation, even to a point where it will take up the mundane jobs and allow us to use our ingenuities to full potential. To be associated with the field and contribute to this promising path for the next breakthrough is an exhilarating prospect.
An M.Sc. in Computer Science will also help you get a high-paying job as a software engineer, QA expert, data scientist, dev-ops engineer, and much more in the IT sector.
Major Applications of the Skills Taught in Masters in Computer Science
Security
Alignment of the cloud strategy with the overall security of any enterprise is key. You need to keep in mind that at times it is crucial to keep updating the security strategy, to integrate the cloud reality effectively into the business. This part of the cloud strategy addresses different problems, like compliance, governance, to name a few. It is essential to outline the way in which the specific cloud strategy can align to the digital transformation initiatives and top-line objectives of the business. Such factors include whether your business belongs to a highly regulated industry, in which specific technologies will not accomplish the industry standards. You should know whether you can access the data centers present in the countries. You should have privacy regulations that fit the needs of the business enterprise. It is also recommended to talk about the certain data leak risks and cost-cutting opportunities the business enterprise can get exposed to after migrating to the cloud.
Blockchain
Incorporating blockchain technology has provided the safest platform to safeguard information. Through this, data is broken down into smaller blocks that are co-related to each other. Having such a strong framework makes it difficult for anyone to retrieve data. Blockchain isn't a new concept. It has been used in FinTech companies for years, but its incorporation in the healthcare sector has become a huge trend. The technology makes the exchange of information easier between hospitals, pharmaceutical companies, and patients. Not only is blockchain incorruptible, but it also follows the security guidelines of HIPAA(Health Insurance Portability and Accountability Act) and GDPR (General Data Protection Regulation).
Cloud Computing
Statistically, 83% of the IT industry uses cloud computing for its regular business operations. This establishes dominance in the healthcare industry, and 2021 will not be much different. Shifting to the cloud is the most efficient and cost-effective solution to keep all your data in one place. A cloud computing system allows real-time changes accessed by the hospitals and patients (if granted). Cloud computing makes it easier to monitor and share information globally without worrying about data loss.
 IoT
Many developers are now integrating Ph.D. in healthcare apps and IoT devices to collect data and translate them into meaningful insights. Physicians encourage patients to take charge of their electronic health record (EHR) and modify it consistently to help them estimate the progress, and hold them accountable for not taking care of their health.
Machine Learning and Analytics
The advances in ML and analytics, coupled with the access to diverse and extensive data amounts stored in the cloud, have helped businesses collect data quicker and more efficiently. The rise of these connected technologies continues to extend the limits of IoT, and the data it generates also feeds these technologies.

Scope of a Software Developer after M.Sc. in Computer Science
A Master's Degree in Computer Science is a very common degree these days as many students pursue engineering after 10+2 (Science stream). According to sources, the average salary for a Software Developer in India is ₹515288. Since the demand for software developers is increasing, it is likely to increase by 10% by the year 2025.
 In addition, many students pursue various other courses, along with their primary engineering, to learn and enhance new skills. This even helps them grab internships in multiple companies while studying, which allows them to build a strong resume. Employers may prefer that applicants have an M.Sc. in Computer Science for some positions, but many companies hire freshers as well.
Getting a Good Software Engineering Job after Your M.Sc in Computer Science?
 You can get a good software engineer job by keeping the following points in mind:
Make a portfolio of a few industrial projects that you worked on.

Update your resume.

Use LinkedIn and other websites to search for jobs.

Prepare for the technical interview. Refer to the online video lectures on important concepts of computer science. Go through the key pointers that a person should follow while sitting for an interview. Practice competitive coding in data structures.

Define what kind of company or role you are interested in. For example, if you are interested in the development, you should specify this in your interview. If you are interested in the testing part, specify that.

Stay organized and track everything.

Write a meaningful resume and cover letter if required for the hiring process of the company.
 Apart from technical skills, there are several soft skills that every software developer needs. Some of them are listed below-
Analytical skills

-Developers analyze the needs of users and then design software to meet them.

 

Communication skills:

Developers must be able to give clear instructions to others working on a project. They must also explain to their customers how the software works and answer any questions that arise.

 

Creativity:

Developers are the out of box creators behind every software.

 

Detail-oriented:

Developers often work on many parts of an application or system simultaneously and must, therefore, concentrate and pay attention to detail.

 

Interpersonal skills:

Software developers should possess the ability to work with a team that contributes to departments like designing, developing, and programming software.

 

Problem-solving skills

–

As a developer, you should know how to handle problems in technical areas. It is because you are responsible for making a product from scratch till the end.
Conclusion
 The M.Sc. in Computer Science offered by IU International University of Applied Sciences is a brilliant learning experience that can help you achieve your desired career. IU International University of Applied Sciences provides the perfect blend of theory and practical knowledge, and deep dive into programming and technical skills.