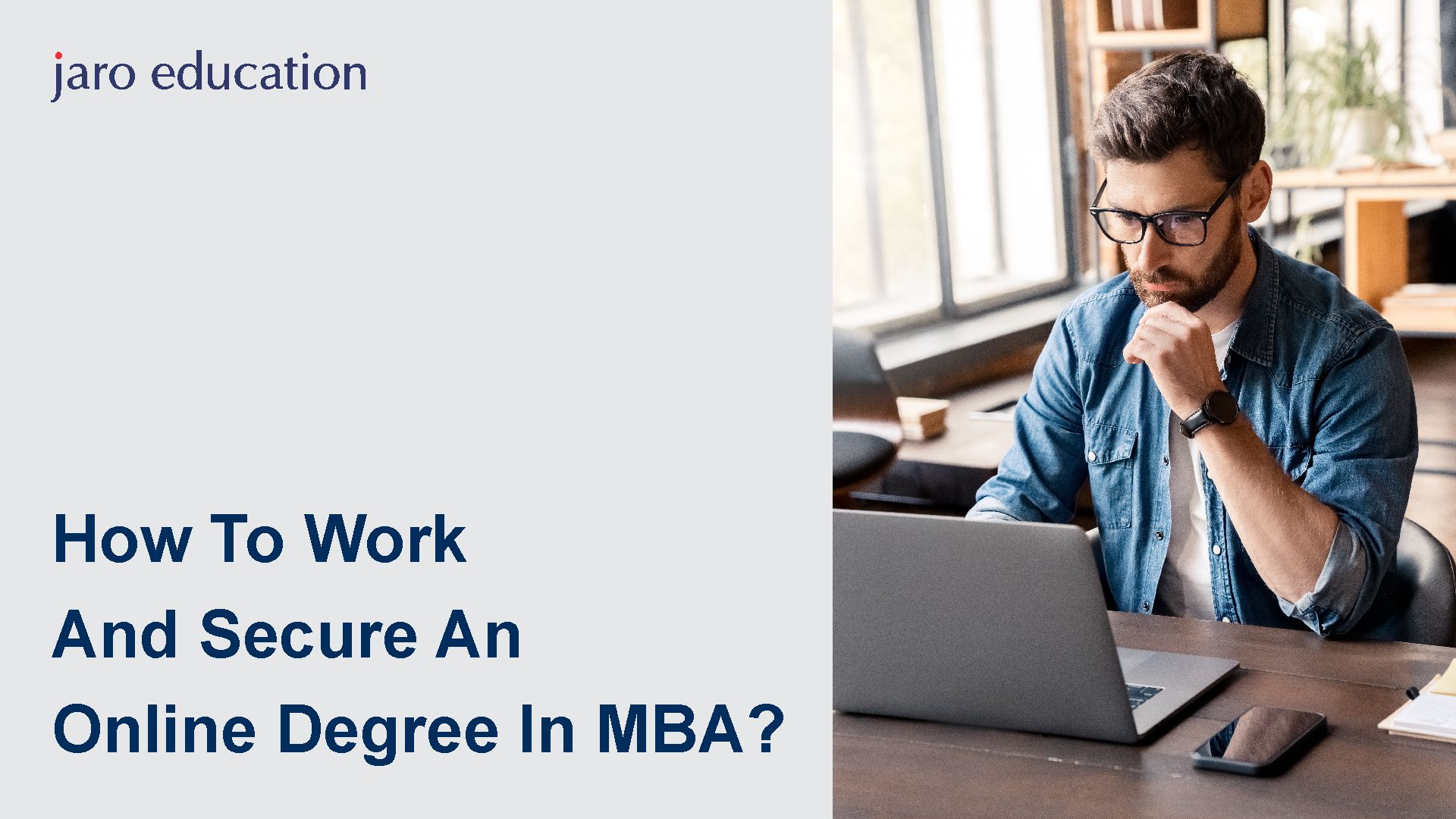 What is an online MBA degree program?
MBA is considered the best option to pursue a career in management. Online MBA is the most logical step, and students can acquire globally acknowledged certifications from many top universities. Dr. D.Y. Patil Vidyapeeth (deemed-to-be-university) offers online MBA programs, one of the largest universities providing online learning in India.
Dr. D.Y. Patil Vidyapeeth (deemed-to-be-university) provides quality education to students. It offers many online graduate and post-graduate level courses such as MBA BBA with certification via distance and online learning modes. The university provides you best quality education which builds the successful professional career of students.
Online MBA Programs at university: 
Dr. D.Y. Patil Vidyapeeth offers many online MBA programs in India. The main focus of this university is to upgrade your management skills without worrying about attending regular classes. The online mode gives you the freedom to choose your time of study and prepares you for the future workplace. Online MBA programs also provide the facility of taking part from worldwide and across global boundaries.
The students are prepared to enhance their managerial competencies and face real-world corporate challenges. The online classes build skills like effective decision making, resource management, improving operational efficiency, learn qualitative and quantitative techniques. This program focuses on the learning methodologies mentioned below:
a four-quadrant approach as suggested by UGC.

Pre-recorded video lectures. Facility of E-learning material including case studies

Virtual classes with self-assessment

Continuous engagement via discussion forums, group chats, class wall, RSS feed, etc. 
Specialization offered at the university: 
Online MBA is a recognized degree designed to develop the skills required for careers in business and management. There are many online MBA course specializations offered by Dr. D.Y. Patil Vidyapeeth (deemed-to-be-university) at graduation and post-graduation levels. The application of this study spread far and wide. Listed below are the specializations available in online MBA courses:
MBA in human resource management

MBA in finance management

MBA in marketing management

MBA in operations management

MBA in project management

MBA in technology management

MBA in international business management

MBA in hospital administration and health care management.
How to Secure an Online Degree in MBA? 
To apply to online MBA courses and to secure an online degree in MBA, the process is as follows: 
Under this step, first, students need to fill in their basic details, complete mobile number verification, complete email verification to get themselves registered for online MBA courses. 
After getting registered, students must fill out the admission form with basic personal information, education, and employment details, upload digital photos and signatures, and submit the form. 
Admission confirmation by DPU:

 
The students who filled in the details mentioned above should wait for confirmation from the university. DPUCOL will verify all documents and fee receipts and then sent an admission confirmation by email, which will include the student's login credentials along with the link. Students who have completed their bachelor's degree with a minimum of 50% aggregate marks (45% for reserve categories) are only eligible for this course. 
There are some documents required to be submitted such as e-Aadhar, pan card, passport, driving license, 10th mark sheet, 12th mark sheet, graduation mark sheet and degree certificate, and many more. Then students are required to upload their photo and signature for further process. 
The payment of the courses is accepted by credit card, debit card, net banking, UPI, etc. 
Conclusion
Dr. D.Y. Patil Vidyapeeth (deemed-to-be-university) of online learning has launched many online learning courses related to MBA programs keeping in mind the needs of the modern learning community. The university provides a face-to-face education facility with high-quality education with traditional and modern teaching methodologies. 
The online MBA programs are designed to impart the necessary leadership and managerial skills of the students and bridge the gap between the expectations of the industry and the actual attainment of the students. 
FAQs
What are the specializations available in online MBA courses?
Online MBA learners can opt from following specialization such as MBA in marketing management, HR management, finance management, IT management, project management, operations management, hospital and healthcare management, and international business management. 
What is the admission process of an online MBA?
The admission process requires to follow some steps like learners authentication (visit website, fill basic details, mobile and email verification), admission form (fill basic personal details, educational and employment details, upload photo and signature), admission confirmation by DPU, documents required (e- Aadhar card, pan card, passport, driving license, 10th and 12th marksheet) and payment modes (through NEFT, demand draft, UPI, credit card, debit card, etc.). 
Which course is a trending online MBA course or PGDM course?
Online MBA is curated  for professionals who wish to pursue business management studies with specialisation. PGDM is a-year post-graduate diploma in management that sounds better. Both, programs have balanced of industry-relevant and practical curriculum according to the job market.