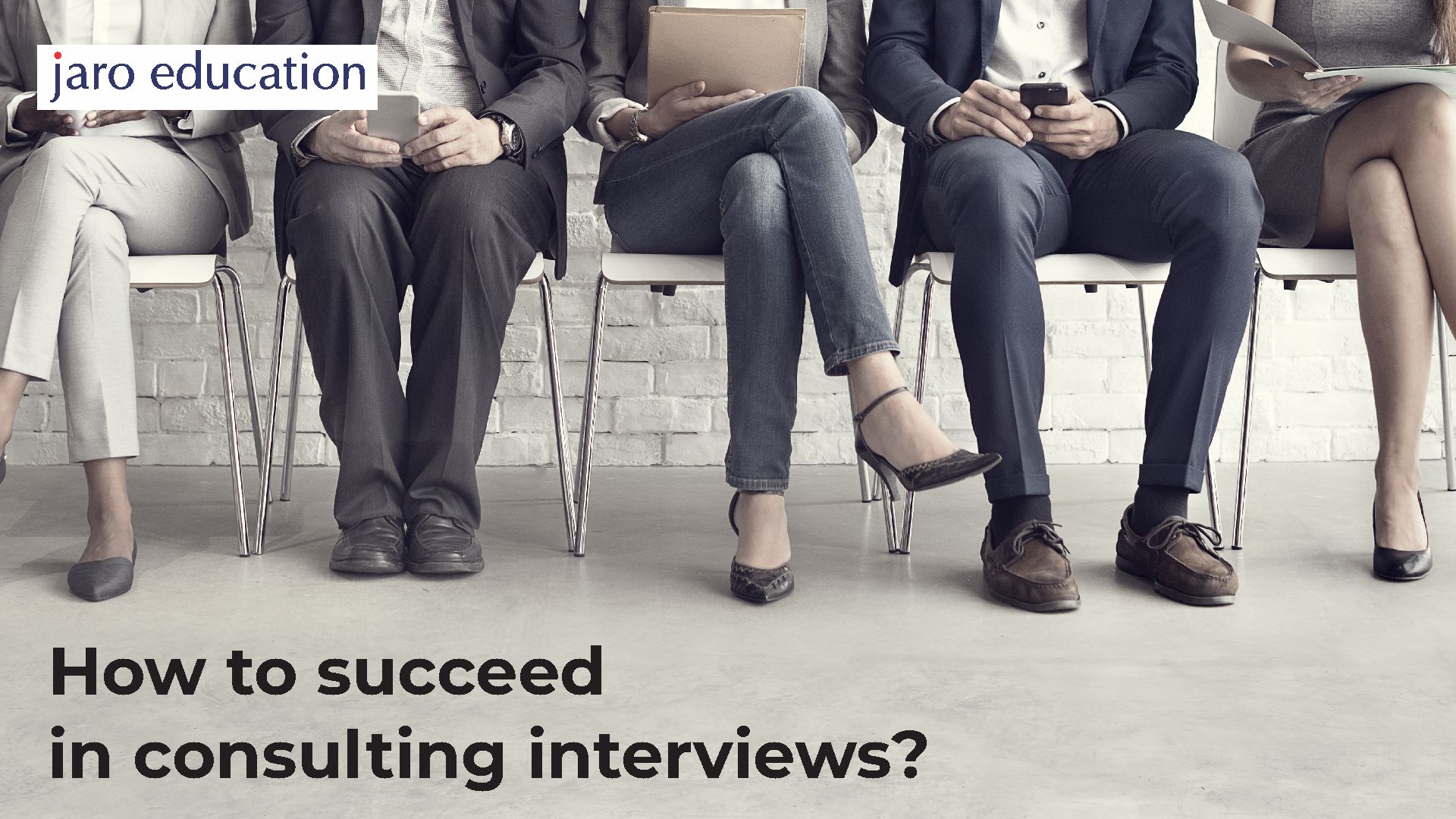 Due to the consistent rise in the demand for consultants, the management consulting industry is considered to get an annual growth of 30%. The average salary that a Management Consultant earns in India is INR 21,27,582.
Developing efficient business plans and assisting customers in achieving success in their various sectors is a fascinating area with several prospects for management consultants to pursue. If you're considering a career as a consultant, you should enrol in Accelerated General Management Programme IIM Ahmedabad.
By being prepared and practising for each section of the interview, you will demonstrate that you are a good fit for the position and would be a valuable asset to the organisation.
Asking Questions from the Start
When you first meet with your interviewer, you will most likely be provided essential facts regarding your case. Take notes as you're listening to it. The response is "yes" when the interviewer asks any questions before moving forward.
When it comes to rising into an executive role, the ability to lead is the most crucial quality to consider. Organisations are looking for leaders that are able to relate to and motivate their employees. They are looking for leaders that are able to learn from their mistakes, take on new tasks, and make judgments in the face of uncertainty. Consider your previous positions of leadership. What did you do particularly well? What aspects of your performance may have been improved?
There is always room for improvement, but effective leadership takes practice. Can you take on more projects at work to refine your skills? If that isn't an option, can you volunteer for leadership roles at a not-for-profit? Another route is to enrol in Accelerated General Management Programme IIM Ahmedabad.
A solid framework is essential for completing a case study successfully. You have the opportunity to demonstrate "how you think" in this situation, which is more significant than your response and more vital than the information you bring to the table. 
For instance, the interviewer wants to know if you can absorb a slew of material and organise it into a logical framework to analyse and develop a solid response. 
Before answering an issue, ask for a minute to think about it and gather your ideas before starting. Then sit down with a pen and paper and begin to work. To do this in the next 30 seconds or so, you must create an outline of a logical framework that will guide you through the critical concerns of the case.
You will learn the proper structure of consultancy interviews in the Accelerated General Management Programme.
Activating your Interviewer's Interest
It would help if you approached the case not as a test but rather as a dialogue or a discussion in which you must find a solution to an issue. This mentality allows you to solicit further information as necessary from your interviewer, clarify your assumptions as they arise, and walk them through your strategy.
These factors will contribute to a fruitful discussion, and you will most likely find the interviewer helpful, particularly if you feel stuck. In the Accelerated General Management Programme, you will gain key insights into business and strategy. 
Putting Your Numbers to the Test
Many folks get stuck when they reach the quantitative portion. The most significant piece of advice is to keep practising because the more you do it, the simpler it will get. Here are a few suggestions to keep in mind: 
Accelerated General Management Programme will be your guide in management decisions such as planning, organisational design and change management; implementing new mergers and acquisitions; executing operational strategies; managing relations with the public, media, and government.
Keeping Up with the Latest Industry Trends
You never know what industry will be the subject of the case you'll be assigned. The more relevant your questions and answers are to the industry, the better, however, and the more relevant you can make them, the better. 
The Accelerated General Management Programme IIM Ahmedabad will give you insights into the latest industry trends.
Conclusion
A career in management consulting offers a unique chance to gain knowledge about various firms while also assisting them in achieving their objectives. Moreover, interviewing for a management consulting position may appear to be a daunting task at first.
The Accelerated General Management Programme at IIM Ahmedabad would be your partner in studying the fundamentals of consultancy interviews. This specially created course will teach you all you need about management consulting interviews.
FAQs
How long does it take to get an Accelerated General Management certificate?
It would take 12 months to complete the Accelerated General Management certificate programme entirely.
How much does it cost to enrol in the Accelerated General Management course?
The tuition costs for the Accelerated General Management Programme at IIM Ahmedabad is

INR 6,65,000 plus GST

.
What are the different subjects in the Accelerated General Management course?
Various subjects in the Accelerated General Management Programme are:
Pedagogies of Learning

Philosophical Foundations of Management

Quantitative Decision Making: Tools and Techniques

Economics Organisational Behaviour

Financial Accounting

Organisational Theory Communications