​​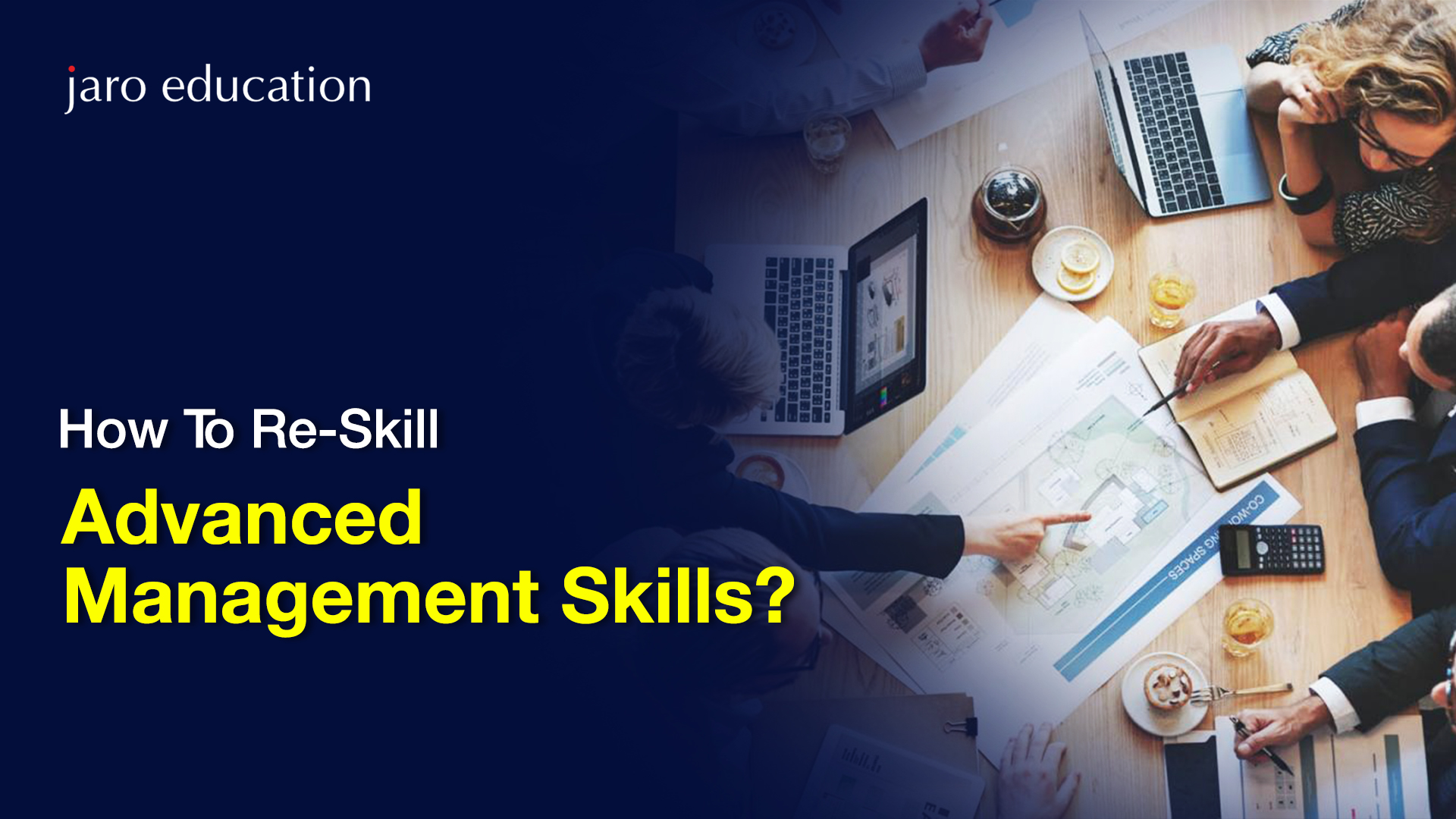 Managerial skills have become a necessary toolkit for all professionals to elevate their careers in executive positions. As per the World Economic Forum's report, management has become one of the top skills every workforce must cultivate and comprehend to thrive in today's job market. Business is a dynamic vertical where individuals come and interact for profit.
Having advanced management skills will bring more productivity to the team and, in turn, more profit for the business. If you are looking to steer your managerial aptitudes by relearning new skills, this article is for you. This article also talks about an Advanced Management course that you can opt from IIM Kozhikode.
The most important advanced management skills
Several advanced management programs online equip you with the managerial skills you need to relearn and practice. Before discussing the course, let us explore how one can re-skill some advanced management skills that cannot be developed in a day or a week:
Communication skills:

Relearning how to communicate in a business ecosystem is an essential skill one needs to master. One needs to communicate over online platforms and video calls to convey their thoughts to individuals from different cultural backgrounds and positions across organisations.

Leadership skills:

To become an authentic leader whom people would love to follow, one needs to heed an ethical way and guide others by helping. To re-skill this advanced management skill, one should take an interest in participating as a lead player in non-profit organisational activities, college fests, and other such team-building programs.

Negotiation skills:

In this breakneck competitive market, negotiating with clients and taking better deals is a useful skill that can escalate an employee's position. Not every professional gets this skill. There are some

best, advanced management programs

like the Professional Certificate Programme in Advanced Management that shows you the right way to negotiate, keeping in mind the etiquettes. One can become a master negotiator through proper training and practice while shopping.
Time management:

High-level managerial skills without time management are like a piece of bread without jam. So, professionals should cultivate that skill and practice it by prioritising their tasks. A decent habit and understanding the difference between time-taking, time-consuming, and time-wasting can make professionals good at management. The

Professional Certificate Programme in Advanced Management

is an

advanced management program

by IIM Kozhikode that can guide professionals in the art of time management, thereby helping them increase productivity.
Conclusion
We hope this article has explained the top managerial skills that one can re-skill to be in an executive position. A handful of other skills that one can relearn are performance analysis, collaborating, culture building, problem-solving skills, etc. 
If you are looking for an advanced management program, the Professional Certificate Programme in Advanced Management by IIM Kozhikode is for you. This course can lead an aspirant through the entire business ecosystem and its challenges in a holistic career approach. The 12-month professional certificate program is one of the best advanced management programs aspirants can opt for to excel in their careers. 
FAQs
How long does it take to get an Advanced Management certificate?
If the aspirant is pursuing an advanced management program online, they can complete the course in a 12-month duration.
How much does it cost to enrol in the Advanced Management course?
The cost of enrolling in such advanced management courses varies from country to country. On average, it costs INR 3,66,000 to complete a 1-year advanced management program.
What are the different subjects in the Advanced Management course?
The different subjects taught in the Advanced Management course are:
Supply Chain Management

Business Economics

International Business

Corporate Finance

Product and Brand management

Strategic Human Resource Management

Business Analytics and Decision Making

Leadership and Group Dynamics

Digital World Marketing